Part 1 – South-East Kenya – Best Elephant Safari Parks, Camps & Lodges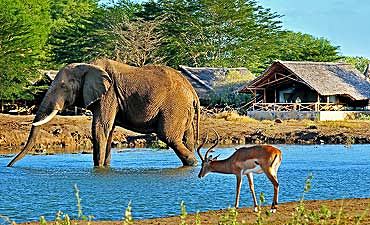 South-East Kenya's Best Elephant Safari Parks, Camps & Lodges – PART 1
26 February 2016 | Published By AfricanMecca Safaris | Blog Categories: Kenya, Wildlife, Safari Planning.

1. How To Logistically Plan & Book An Amboseli-Tsavo-Chyulu Parks Safari For Elephant Watching In Kenya?
If you are arriving into Nairobi and starting off your safari to Amboseli, Chyulu or Tsavo West, you have the option of both flying to the parks, and having your safari vehicle meet you at the airstrip, with the flight routing taking approximately 45-75 minutes depending on the air logistics, or modestly driving for those seeking a cheaper priced safari option.
AfricanMecca customers who choose the option of flying wish to skip the 5-7 hours of drive time each way, depending on their location of their safari lodge or camp in southeastern Kenya. KWS parks entry fees with its corresponding VAT (tax) are paid and purchased ahead of time to make the operations run smoothly and avoid delays.
Once in Chyulu Hills or Amboseli, its poetical discourse comes to play as the vividness of Tanzania's Mount Kilimanjaro's magnificence are displayed clearly most early mornings and late afternoons. On a clear day, Mount Kilimanjaro is seen easily from as far away as Tsavo West. The famous parades of elephants to the swamps of Lake Amboseli against the spectacular backdrop of Mount Kilimanjaro are most sought after by photographers. In the drier periods, the shimmering landscape against the dusty elephant's play and tussle for water deliver the finest sand soaked experiences etched in memory.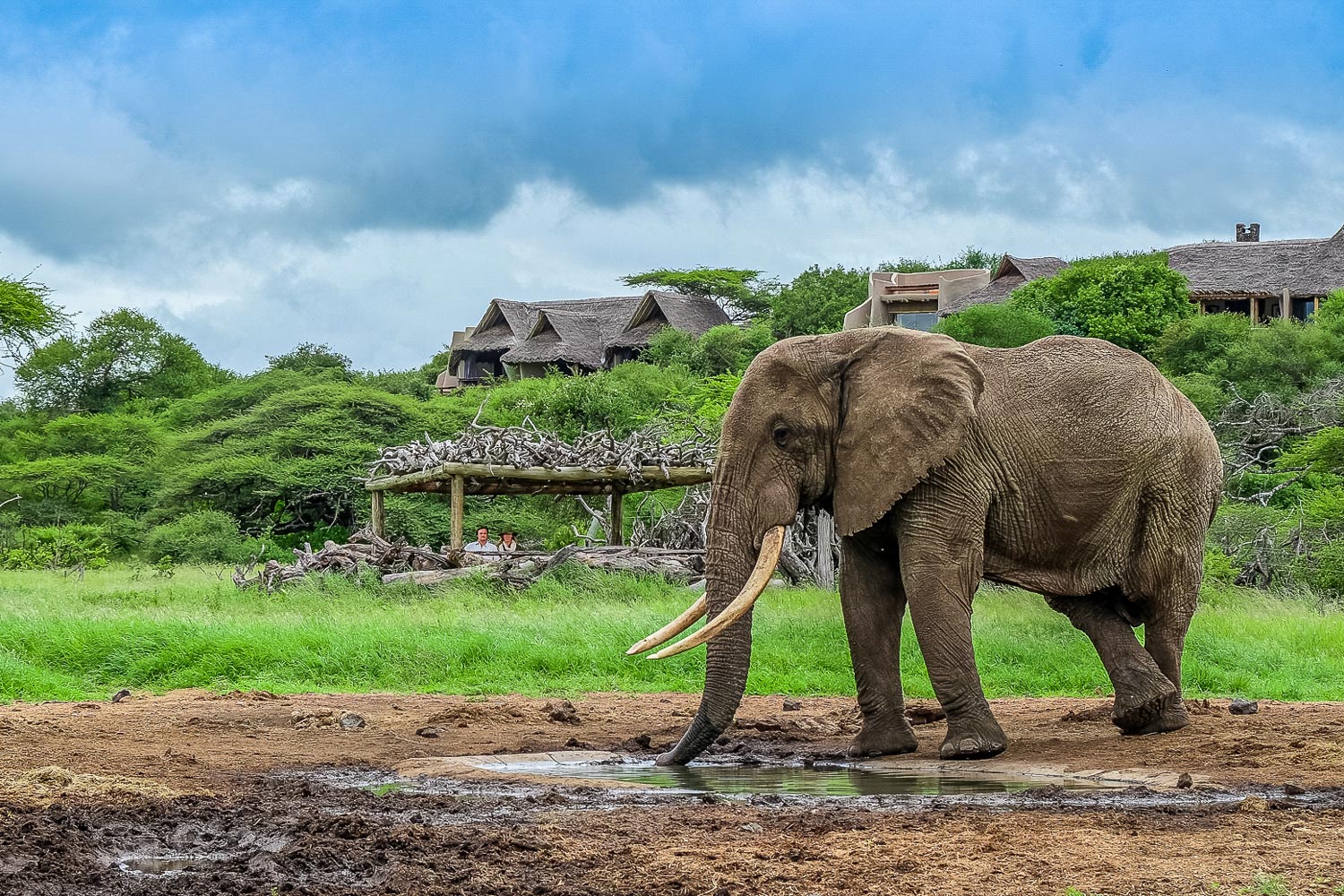 2. Best Safari Camps & Lodges To Book In Amboseli-Tsavo-Chyulu Parks For Elephant Tours?
With the increase in conservation efforts in Kenya, tribal communities like the Maasai of Amboseli and Waliangulu of Taita-Chyulu have opted to set aside land cushioning the parks for wild viewing (where elephants and other fauna can move in and out of the ecosystem undisturbed) and/or are participating in showcasing their pastoralism lifestyle and hunter-gatherer tracking skills as part of the safari guided experience.
Maasai land bordering the parks in several areas are being protected as private conservancies to allow for an authentic low-density wildlife tour experience which is timely as it lifts the pressure from the main park considering the increase in globalized travel alongside upward financial mobility is leading to more and more numbers in the main Amboseli park.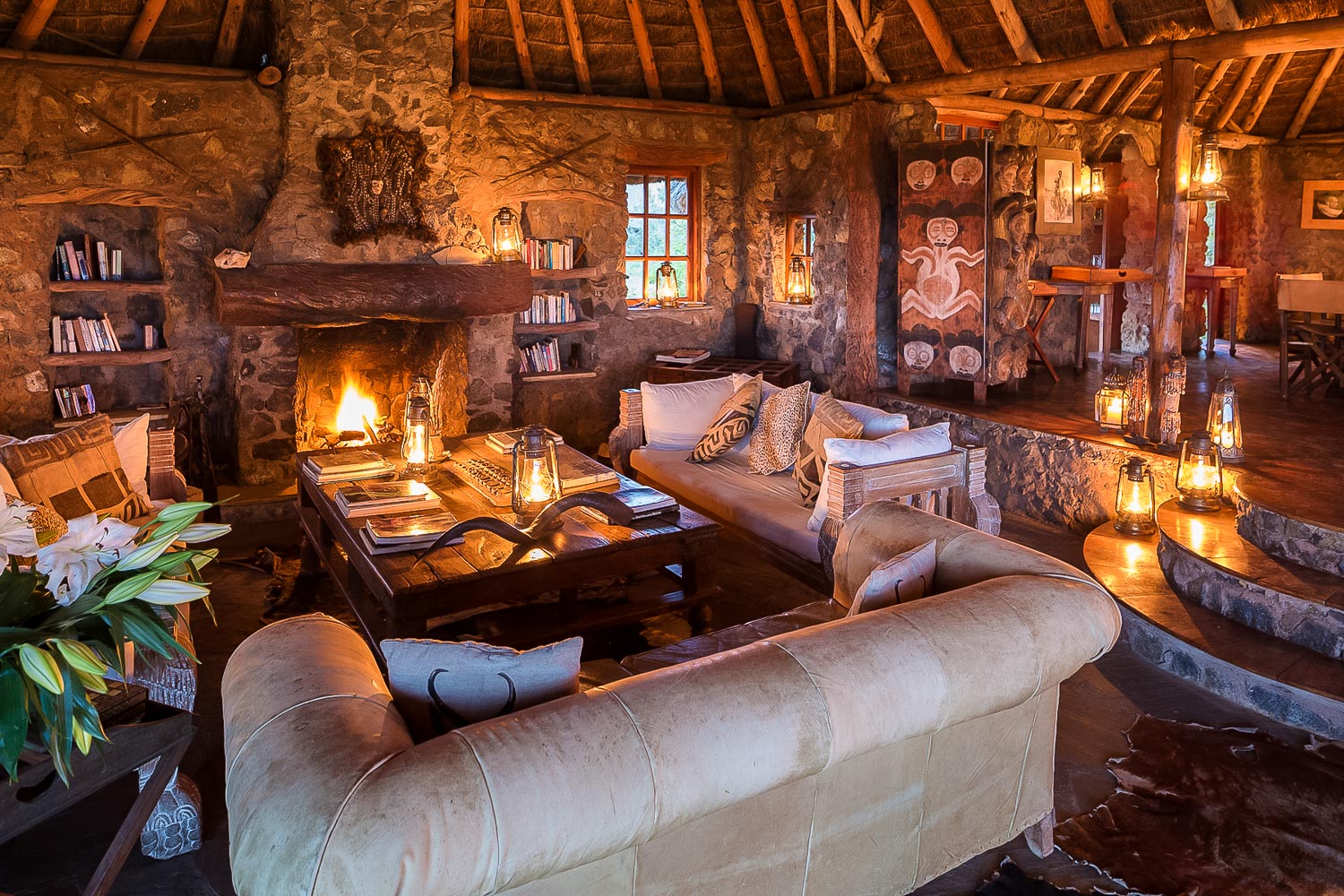 The top of the elephant safari camp and lodge conservation models can be seen by work done at accommodations like: Ol Donyo Lodge (formerly known as Ol Donyo Wuas), which under the leadership from South Africa based Great Plains, led by the award-winning wildlife filmmakers and conservationists Dereck and Beverly Joubert have relished under the shadows of Kilimanjaro with the conservation of a whopping 275,000-acre conservancy for authentic and exclusive wildlife viewing offering the finest and most wholesome yesteryear safari and wilderness experiences albeit with all the eco-luxuries of the 21st century.
Campi Ya Kanzi located between Chyulu Hills and Tsavo West have a full cultural-eco immersion and interaction with Maasai community with the wildlife viewing either on camp's 4×4 or walking safaris as a sidekick to your experience. Those bordering the Amboseli ecosystem like Elerai Camp have formed a relationship with the Elerai Maasai community of the Amboseli to earn a lease as a private conservancy which allows for elephant movement in and out of their land as well as income for each and every guest that stays at Elerai Conservancy.
This model works very well for them as it reduces the commercialization aspect of the cultural element for the Maasai – a very proud people, brings dignity to the community, helps the local tribal Maasai community participate directly in the Africa tourism trade in ways more than just being showcased for their traditional dancing and striking red garbs.

The boutique Tawi Lodge in the precincts of Amboseli has also mirrored its conservation efforts in a relationship with the Maasai by setting aside 6000 acres as one of Amboseli's top private conservancies. The private conservancy experience provides an opportunity for an evening and early night game drive to view the nocturnals as well as observation of wildlife behavior absent during the heat of the day. The rarity of such experiences in Kenya, where the park regulation prohibit after dark activities has been a bonus for those seeking out such experiences.
Touching the original top tier luxury experiences as one moves towards the Amboseli are the likes of Tortilis Camp whose unique location on the western edge of the park allows access to the park on one side as well as the 30,000 acres private Kitirua Conservancy on the other thus maximizing one of the prime viewing spot for elephant safaris in Amboseli ecosystem.
A step down to rustic bush camp option in the private Selenkay Conservancy would be Porini Amboseli Camp or the lesser backpacker experiences of Gamewatchers Adventure Camp. Once inside the Amboseli National Park, its fair play for the larger established lodges and camps like Amboseli Serena, Ol Tukai, Kibo Camp sticking by and to the park rules and concentrating on filling occupancies as a safari accommodation for guests primarily driving into the park from Nairobi and elsewhere.
Other mass tourist focused accommodations located outside the park gates are Amboseli Sopa and Kilima Camp; however, not recommended for specialist elephant safaris.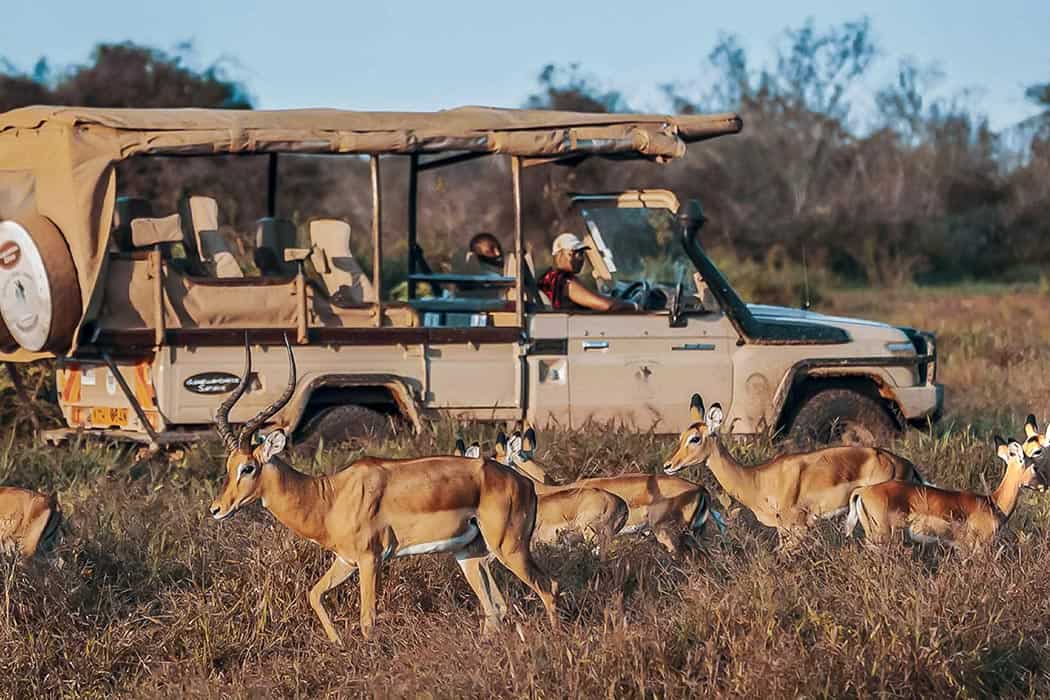 The standard private conservancy safari in Amboseli would highlight the following activities and experiences during your stay and thus the reason AfricanMecca recommends and selects private Amboseli conservancies for our Premier-Safari Tier 1 and Deluxe-Safari Tier 2 safaris:
Game Drives On Camp 4×4 Vehicles
Guided Nature Walks
Night Game
Bush Sundowner
With Amboseli being the first choice for guests on tour in the south-eastern portion of Kenya, Tsavo West is mostly the second choice either as a single standalone safari park visit when flying into the park or as a pass-through park on the lower priced safaris returning back to Nairobi or proceeding to Mombasa for a beach vacation. Located in Tsavo West National Park, one of Africa's largest safari parks, the premier accommodation, Finch Hattons Camp remains as one of the best safari camp in Africa offering the finest experience overlooking a waterhole with resident hippos, freshwater turtles and crocodiles.
The permanent presence of water attracts an incredible amount of birds to the camp all year round. Severin Safari Camp comes in next with its canvas, wood and stone tents and chalets with thatch roofs overlooking the semi-arid grasslands of western Tsavo. Kilaguni Serena offers an alternative safari lodge experience overlooking a waterhole. Several less pricy tour value standards of accommodation are also available most servicing the trip circuit ending up in Mombasa in the likes of Ngulia, Voyager Ziwani, Lion Bluff (Taita-Tsavo) and others.
3. How To Logistically Plan And Book a Tsavo East Elephant Safari From Mombasa On A Kenya Holiday?
If one is arriving into Kenya for a Mombasa beach holiday, your best option for an elephant safari would be best viewed in Tsavo East or Shimba Hills, with the latter being a smaller reserve optimally accessed from the south coast Diani area of Mombasa crossing the Indian Ocean channel via ferry which would require nightly accommodations here. Safaris to Tsavo East or Shimba Hills can be booked between two sets of dates allowing for a bush and beach safari escape during your Kenya vacation.
We recommend a minimum of two night's safari in Tsavo East to maximize the experience without requiring you to pack up and move again, if at all possible considering game viewing are done early morning to mid-morning and mid-afternoon to early evening with in between lunch, relaxation and wildlife/bird watching in camp. The average minimum drive time from Mombasa's north coast beach hotels of Nyali, Bamburi or Shanzu to the Tsavo East Park Gate is around 3-4 hours with consideration of the traffic on the main road leading from Mombasa to Nairobi.

4. What Top Safari Camps and Lodges To Book In Tsavo East From Mombasa?
Tsavo East National Park's proximity to Kenya's coast makes it a top choice for a safari park on a beach vacation. If you are arriving into Mombasa and are looking to book a meaningful bush and beach safari experience in Kenya, we recommend a two nights stay. For AfricanMecca guests arriving in Nairobi, and wishing to explore the shear ruggedness and beauty of Tsavo East's elephants either from accommodations like David and Daphne Sheldrick's Ithumba Camp (a research facility elephant translocation base camp, with pre-arrangement directly with David Sheldrick Wildlife Trust in Nairobi) or the beautiful Galdessa Camp for romantic couples and honeymooners, or the magical Satao Camp where impala are literally residents of the camp, a private charter is required to make the distant flight to Tsavo East possible.
The road journey from Nairobi would be highly unpredictable considering the major traffic on the main tar road leading to and from Mombasa. Our Tsavo East Safari to Satao Camp runs daily as of this writing with game viewing experienced on camp's 4×4 vehicles. For a combination Tsavo East and Tsavo West, those are best operated on specific weekly departure dates to make the safari prices and drive times into Tsavo West well worth it.

Continue reading the complete blog articles below
Part 2 – Top Elephant Safari Parks, Camps & Lodge In North-Central Kenya
Coming Soon – Stay Tuned

Contact AfricanMecca today to plan and book your elephant safari to Kenya

Related Kenya Safari Ideas Posts
BLOG
VIEW ALL -
26 October 2017 by AfricanMecca Safaris, in Blog For AfricanMecca Safaris,Safari Planning Blog Posts - AfricanMecca Safaris

Baggage Guidance & Restrictions On Flying Safaris In Africa Published By Afr...

READ MORE +

07 June 2017 by AfricanMecca Safaris, in Blog For AfricanMecca Safaris,Latest Kenya Blog Posts From AfricanMecca Safaris,Safari Planning Blog Posts - AfricanMecca Safaris

Masai Mara Horseback Riding Safari In Kenya Published By AfricanMecca Safaris | ...

READ MORE +

24 March 2017 by AfricanMecca Safaris, in Blog For AfricanMecca Safaris,Safari Planning Blog Posts - AfricanMecca Safaris

Times Square New York Hosts Kenya Tourism Board & Wilderness Safaris Meet Up...

READ MORE +
AFRICANMECCA REVIEWS
What are our Customers saying about us? READ MORE REVIEWS

Greetings to you and our most fervent thanks for a wonderful trip of Kenya, Zanzibar, South Africa & Victoria Falls. Everything went very well. This was truly a perfect vacation. Thank you so much for all your arrangements.

Adrienne & Barrie Carter - Canada

Dear Raza, The accommodations you recommended were superb. We loved them all -- Giraffe Manor, Wilderness Trails, Governor's Il Moran, Ngorongoro Crater Lodge and Mnemba Island Lodge.

Pat Bernard, Vice President, Global Channel Sales, Novell Corp - New Hampshire United States

AfricanMecca Safaris created a remarkable honeymoon tailored to our interests and desires. The quality of service and delivery of experience was unsurpassed. I highly recommend AfricanMecca Safaris to honeymooners, families, or any traveler.

Noorin & Jason Nelson - Maryland, United States

We had a great time on your safaris. Thank you very much for all that you did for us. We were in Africa overall for 5 weeks and spent time in South Africa, Zambia, Zimbabwe, Kenya and Tanzania. We just totally loved it.

Bruce and Susie Ironside - New Zealand

I cannot say enough about the quality of AfricanMecca. Their teams in Kenya and Tanzania were top notch. Raza, again thanks to you and your entire organization! We will be repeat customers.

Dan Kobick - Managing Director, PricewaterhouseCoopers - New York, United States

I booked my safari holiday through AfricanMecca. They were the most helpful company I have ever dealt with and I work within the travel industry. I had the most amazing time. The holiday went as clockwork with no hitches anywhere.

Shelley Roberts - Hemel Hempstead, United Kingdom

This is to let you know my guests, The Bryant's, had a wonderful time on the trip Samburu, Masai Mara/Kenya, Chobe/Botswana & Victoria Falls/Zambia. Everything was perfect! Thank you..

Christine Milan - MT Carmel Travel - Connecticut, United States
CONTACT AND TALK TO OUR SAFARI EXPERTS TODAY TO KICK-START YOUR TOUR PLANNING PROCESS
Request Africa Custom Or Tailor-Made Safari Pricing Based On Your Specific Travel Dates At Your Preferred Safari Tier Camp Or Lodge
CONTACT AN EXPERT ON AFRICA SAFARI PRICES & TOURS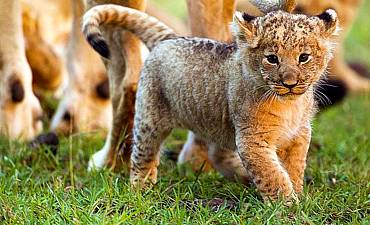 Read More +
SAFARI TRIP IDEAS FOR AFRICA
Review diverse Africa safari experiences available from luxury, honeymoons, photo and family tours to bush walks, birding, balloon trips, horse rides including private, custom and boutique options.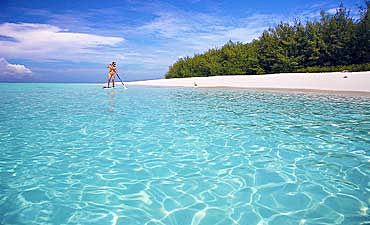 Read More +
BEACH TRIP IDEAS FOR AFRICA
Review diverse Africa seaside experiences available from idyllic beaches and castaway barefoot islands to scuba diving and snorkeling in marine reserves, fishing, dhow cruises and coastal excursions.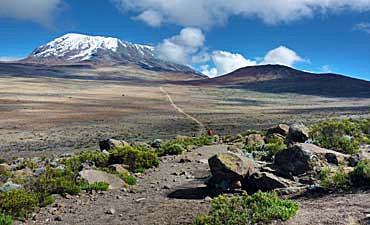 Read More +
AFRICA MOUNTAIN TRIP IDEAS
Review mountain climbing experiences available in Africa – the highest in Africa, Kilimanjaro. Go on guided treks to Mount Kenya, Meru to Ol Doinyo Lengai. Your climb is entirely your own to design.
Comprehensive Africa Safari & Tour Planning Guide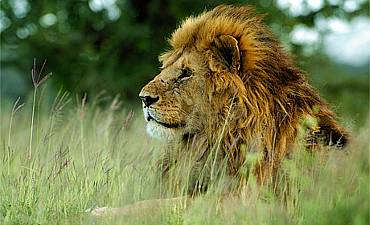 Read More +
SAFARI PRICES FOR AFRICA
Review recommended itineraries and prices of our discerning Africa safaris with the option of customizing your tour based on your needs and preferences.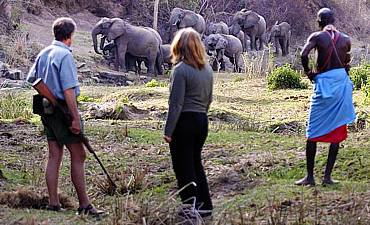 Read More +
AFRICA TRIP IDEAS
Review experiences from wildlife photo safari, horse riding, bush walks, mountain treks, honeymoon to family beach vacation, diving, snorkeling & fishing.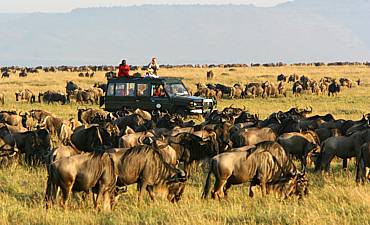 Read More +
PARKS & RESERVES IN AFRICA
Review information on wildlife parks and reserves in Eastern and Southern Africa: Tanzania, South Africa, Kenya, Botswana, Zambia and other countries.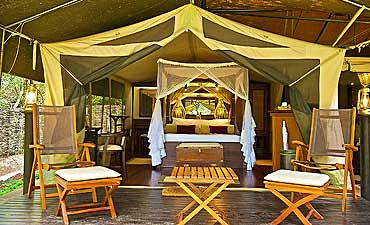 Read More +
ACCOMMODATIONS IN AFRICA
Review information on safari camps, lodges, city hotels, beach resorts in Africa's pristine wilderness, cities, Swahili coastal shores and idyllic islands.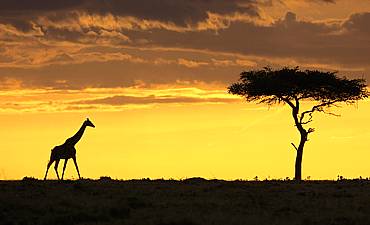 Read More +
BEST TIME TO VISIT AFRICA
Review details on the best time to go to Africa to visit its diverse wildlife wildernesses, lakes, rivers, mountains, forests, islands, beaches and other ecologies.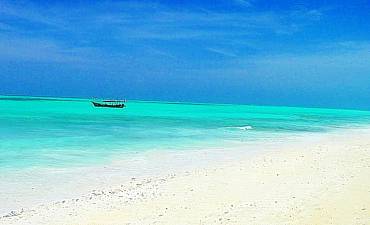 Read More +
BEACHES & ISLANDS OF AFRICA
Review Africa's beautiful Indian Ocean coast and islands where the turquoise waters tenderly wash up white sand beaches that create a serene ambience.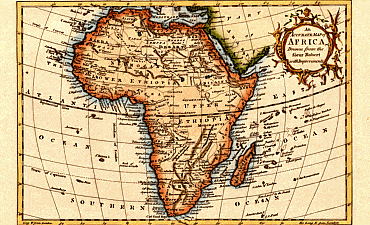 Read More +
AFRICAN COUNTRY PROFILES
Review information and travel tips on African countries: climate, culture, geography, history, tipping guide, entry requirements, what to pack and wear and more.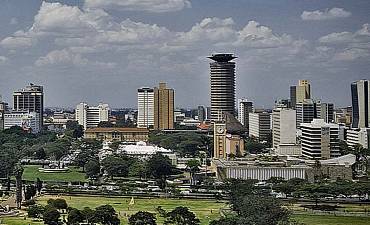 Read More +
CITY DAY TOURS FOR AFRICA
Review full or half day city tour options for Cape Town, Nairobi, Johannesburg, Zanzibar etc. Experiences can be customized around your vacation travels.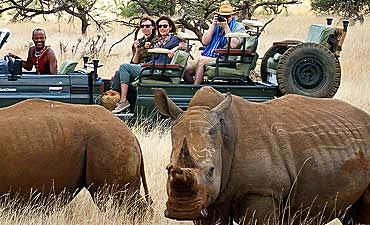 Read More +
TOP 12 REASONS TO VISIT AFRICA
There are infinite reasons to visit Africa e.g wildlife safaris, gorilla and chimp treks, birding, beaches, mountain climbing, cultural tours and more.
ARE YOU PLANNING TO BOOK AN AFRICAN SAFARI?
Do You Need Knowledgeable, Experienced & Specialist Guidance For Your Travels In Africa? Let Us Help Plan Your Trip Itinerary Correctly
CONTACT AN AFRICA VACATION EXPERT
EXPLORE MORE ON NATIONAL PARKS, CAMPS, LODGES, BEACHES & RESORTS IN AFRICA
HAVE YOU VISITED AFRICA FOR A SAFARI, BEACH OR ANY OTHER TOUR VACATION?
Write A Travel Or Tourist Trip Review To Share Your Experiences
WRITE AFRICA TRIP REVIEW