The AfricanMecca Concept
We chose our company name "AfricanMecca" for the objective of a coming together of thousands of visitors to Africa to experience a distinct destination, vision or particular interest. Africa is a richly diverse continent attracting people for a variety of reasons, from a wilderness love of natural scenic beauty, flora and fauna, to an appreciation of the spiritual value of different tribal interactions, history and attitudes. AfricanMecca is a lodestone for nature-seeking travelers in pursuit of a thoroughly unspoiled combination of all that African tourism has to offer in terms of culture, wildlife and activities from the point of view of her own people.

1. A Passion For Africa With Superlative Service
At AfricanMecca Safaris, we began with a devotion to the conservation of environment and wildlife in the wonderful wildernesses of Eastern and Southern Africa with its rich flora and fauna, and its sustainable development as a natural paradise contributing to the preservation of wildlife and the empowerment of local communities, who are especially motivated to protect their precious heritage in order to share it with the visitors touring in Africa who in turn provide employment and the means to improve their lives through education and local development.
The founders and team of AfricanMecca Safaris come from diverse parts of Africa. We offer varied, pooled tour knowledge with a wealth of expedition and experiential travels in this fantastically diverse continent – from nature safaris, cultural immersions, Indian Ocean island explorations, mountainous treks, rock art and historic excursions, marine explorations via scuba diving and snorkeling, deep sea fishing and more.
Our tribal cultures hold rich sources of different ways of being and of spiritual development. We have personal knowledge and are familiar with our homeland, with a passionate desire to share our love and awe for our fabulous birthplace with those visitors who come on an unforgettable holiday in Africa in search of authentic low environmental impact experiences – luxury, rustic or otherwise, away from the more popular mass produced centers of touristic setups.
We offer a first-rate level of personalized Africa tour and travel service, and our careful on-the-ground planning demonstrates a genuine understanding of the needs and desires of each individual client with a commitment to achieving the perfect bespoke itinerary. Exclusively, we are available for an appointment consultation by phone or in person on your preferred day, time and place to ensure the perfect match between prospective customers and their dream destinations. To demonstrate the effectiveness of our passion for Africa, which has naturally yielded a repeat and referred traveler and travel agent base, passionate travelers return for new adventures with our trusted grassroots tour company year after year, and many have become personal friends.

2. Wholesome Expertise, Local Knowledge & Experienced With An International Presence
AfricanMecca Safaris team possess superlative knowledge of the African travel field and outstanding familiarity with varied destinations, language, cultural nuances and local operations, so that you benefit from the best possible advice and the most flexible and creative approach to designing your African vacation experience. We are not cobbling together a tour that looks good on paper or screen, but giving our travelers the advantage of our lifetime familiarity with your preferred destination experiences.
We have a solid support system and contacts in all areas. We know all the hush-hush places, accommodations, and speak the local languages from East African Kiswahili to Southern Africa's Zulu, Nyanja and even Afrikaans. We are in touch with local developments and can react instantly to changes and new opportunities so that your safari adventure is perfect in anticipation, from your arrival to departure, and even more perfect in retrospect.
Because we personally inspect and evaluate all the destinations, accommodations and activities we recommend, we can guide you with perfect confidence and up-to-the-minute information on everything from travel logistics, weather to the political situation and cultural events as well as from unusual animal sightings to new discoveries of historical or scientific significance. We have the insight, background, connections and the personal presence to smooth your African holiday route and give you unrivalled access to the bedrock of our beloved motherland.

3. Independent – No Strings Attached
Having no commitment to anyone except our travelers, AfricanMecca Safaris are independent of other company policies, sales incentives, linked offers, standardized itineraries quotas, prepackaged mass tours or any other systems designed to enhance the profits of vested interests. Our proud independence and fierce commitment to personal integrity ensures that your African vacation tour is based solely on your own specifications without dilutions from outside sources or pressures to market, sell less suitable options.
Everything from specific travel preferences of logistics, tiered accommodations and standards of service, destinations, guiding standards to personally chosen travel dates and times of arrival and departure are integrated for your convenience to produce a unique, handmade trip program customized to your individual preference. Those discerning travelers who seek an authentic, in-depth travel experience will triumph in choosing the company that really knows their destination and can provide deeper immersion in the magic of the mother continent that still withholds its secrets from less deeply rooted tour providers.

4. Experiential And Enriching Travel In Africa
At AfricanMecca Safaris, we specialize in adventurous and authentic journeys to the countries we know best will serve your interests, enabling clients to benefit from our local expertise and knowledge, shared freely and openly in an unbiased way. You will not meet only the guides and staff where you stay, but real people in their everyday lives.
We can take you beyond standard African travel, sightseeing behind the commercial facade, to connect at a deeper level with the places and cultures that will imprint themselves in your memory. Our guides take you to meet the African people in their homes and workplaces where you can absorb the joyful reality of life in the present, without pressure or preconceived ideas.

Discover for yourself how we have developed such effective working relationships that our guests are welcomed into the daily life of our people, homes, places of worship, villages and our schools, in genuine cultural exchanges that allow you to take part in a Ngorongoro Maasai Wedding, prehistoric hunting-gathering engagements with the Hadzabe tribe of Lake Eyasi, a cookery lesson in the Cape Town winelands with a local chef, a sing-song with Tanzanian disadvantaged, albeit bright children at the School of St Jude in Arusha, a bush walk on the Makgadikgadi Pans salt flats with the San Bushmen in the middle of the gasping Kalahari in Botswana, or an unscripted interactions with the Himba of northern Namibia.
Your experience is infinitely enriched by penetrating to the heart of your destination, detouring from the standard routes to meet tribes people in their authentic, unadulterated backgrounds, absorbing new insights and understanding of the local and cultural richness revealed to you by indigenous guides.

5. Experiences Beyond Expectations
AfricanMecca Safaris classify their destinations into tiers of relative values to enable you to compare one destination and service expectation with another. Any shortfall in the excellence required at a given level humbles the service provider to a lower level, so that a single shortcoming in any area reduces the price you pay, even though in all other aspects it may be well up to a higher standard. This means that your expectations are never disappointed, and, in fact, you will be pleasantly surprised by the unexpectedly generous provision.
A fabulous view worthy of a first-class destination experience may accompany more utilitarian accommodation, or the fine cuisine may be more appropriate to a Michelin-star experience. You will discover breathtaking wildernesses, exemplary service and friendly homes from home, where you will be reluctant to leave. We do not extend ourselves into areas of the unknown and untested for the wellbeing of our clients, but take you to the places we know intimately. We do not camouflage the same tailor-make destination experiences to all our guests each time, allowing for a pristine territory to renew and wildlife to flourish.
Whether you are traveling with family, colleagues or friends, or if you are on a honeymoon or anniversary trip to Africa, you are assured of a unique personal experience. You are not on a standardized route, nor do we source our adventures and tour accommodation through marketing selling booklets. Your memories will be lasting testimonies to the excellence of our vision and our standards, and to our personal mission to convert our guests into people who love our continent almost as much as we do ourselves.

6. Hassle-Free Custom Trips With Options Of Private Safaris And Small Intimate Camps
Our Africa trips are always new and different, maintaining the enthusiasm of our staff and guides and allowing for novel, unrepeatable safari experiences, different for every guest from month to month, whether in a camp or lodge. Your AfricanMecca vacation is designed specifically for you, to provide a worry-free experience that will remain a treasured memory. We eliminate the imperfection, stress and guesses of planning the entire trip from leaving home to returning, including domestic and international transport, accommodation, activities and guiding availability, local transfers by road, rail, water and air, and whatever you desire.
Our experience and expertise guarantees seamless logistics, excellent accommodation, add-on activities and local tours all at superlative value for your money. We team up with with the best and reputed safari accommodations, local airlines, logistics suppliers to enable you to visit the wildernesses you dream of, in a way and at a time most convenient to you.
Your dedicated, Africa expert planner specializes in your dream weaving and takes pride in ensuring all your questions are answered and requests addressed before you leave, as well as checking in with you during your trip and also upon your return for assurance that everything went well on your dream safari and that you are indeed well satisfied with the service you received.

7. Safety Is A Top Priority
We are personally acquainted with all the destinations you visit through our tour operator agency, and are prepared for all occurrences, whether these are concerned with your personal health and comfort, logistics, or acts of God, such as climatic events. In every area of travels, your safety is our prime concern. We take our precautions in advance to ensure that you are not exposed to jeopardy or inconvenience.
This is why we visit all the destinations ourselves, sampling the food, service, comfort, hygiene, staff competence, management enthusiasm and guiding expertise, as well as undertaking safaris and trips of special interest in person, so that we know exactly what our clients can expect, and we keep a tight watch that standards are never allowed to slip. Vehicles are also regularly inspected and serviced by experienced mechanics and new replacement parts are sourced on time. We are concerned that facilities for first aid, onsite medical facilities, emergency evacuation and nearest hospitals are available in the event of accident or crisis.

Under our watchful care, you can relax without undue concern, and enjoy your African holiday trip. We are always up-to-date on health regulations, Foreign Office, State Department travel announcements, advisories and current events, so that you are well prepared and in compliance with all requirements, as well as being covered by alternative arrangements in the event of severe weather, civil or political emergencies. We can also assist you in sourcing appropriate travel insurance to cover medical assistance, evacuation and other travel unforeseen elements as described.
As an expert and specialized Africa service provider, we have personal contacts on call in all areas to provide assistance should it prove necessary, but since we take extra care in all respects, having customer safety and satisfaction is a more important goal than mere namesake, we can offer you the very best of preplanning, on tour experience and aftercare. We are contactable every day, and before, after, and throughout your African journey, to ensure your perfect peace of mind and the best possible African tour experience.

8. Best Pricing Based On The Complete Level Of Services Offered
AfricanMecca's upfront pricing structure ensures that you have no unpleasant surprises in the form of add-ons, hidden and extra costs. Everything is explained as part of the safari and tour itinerary recommendation. Our fair prices for our wholesome services derive from special long-term relationships with varied accommodations, airline and logistical providers which allow us favorable rates as reputable repeat customer of theirs, enabling us to keep your costs below what you would pay if you were to book direct, while giving you the protection of our international presence in Americas and Europe.
This value-added approach gives you the best prices for the whole of your African travel adventure, since it includes not only room prices, but flexible transport, expert itinerary guidance, special activities, access to experienced and top safari guides, exemplary service in all respects, access to strong support structure, both locally and internationally and more.
We can customize your entire African vacation at a fixed price, from personalized logistics of private charter flight, private guide to suitable accommodation for special requirements, be they honeymoon arrangements for fit young people contemplating traditional mokoro canoe and walking safari in the Okavango Delta or friends climbing Mount Kilimanjaro in northern Tanzania, or 50th wedding anniversaries for elderly couples preferring ground floor luxury accommodation overlooking the spectacular Ngorongoro Crater, or the third generation families traveling together wanting to stay in a private safari house in Phinda or Kruger wilderness in South Africa. You describe your dream African holiday to us. Together, we can create the best possible custom-itinerary combination at the most competitive possible price for a wholesome travel expertise and experiences.

9. Discover The Wonder Of The Roads Less Frequently Traveled
AfricanMecca Safaris offer you unrivaled adventure in every dimension: physical, mental and spiritual. Each individual African adventure safari and tour we undertake to provide will be a one-off experience, far beyond any standardized trip to African tourist hotspots. You cannot make the same AfricanMecca safari experience twice, any more than you can be of the same age twice. There is so much to choose from. If your interest is superb wildlife, there are the Big Five in Kruger National Park in South Africa, the Annual Great Wildebeest Migration on the Serengeti-Masai Mara plains of Tanzania and Kenya, or the Silverback mountain gorillas and wild chimpanzees of Central and Eastern Africa.
If you are looking for the supreme wilderness experience, visit the salt pans of the Kalahari in Namibia and Botswana, or the Zambezi Valley in Zimbabwe and Zambia. For tribal and cultural insights, spend time with the Chagga of Kilimanjaro, the Samburu of Northern Kenya, The Himba of Namibia, The Zulu of South Africa, the Swahili in time-stalled Lamu Island, the Maasai of the Great Rift Valley highlands and many others. Historical riches include rock paintings, archaeological sites, ancient slave trails, and ruins of bygone civilizations, not to mention traces of primitive and paleoanthropological forebears and yesteryear battles.
There are geological wonders such as volcanoes, hot springs, escarpments, mountains, ancient lakes, reefs, swamps and coastal lagoons. An incredible floral and avian richness awaits the natural historian. You can choose the ultimate in sybaritic self-indulgence and pampering, or you can immerse yourself in sustainable eco-projects and local village developments. Whatever you choose, we at AfricanMecca Safaris will do all we can to ensure you a uniquely life-changing African travel experience.

10. Responsible Tourism
From its inception, AfricanMecca Safaris has been committed to responsible eco-tourism. We believe that travel in Africa should enrich both our guests and country, in terms of firsthand knowledge and understanding, in-depth experience, satisfaction in helping to protect the ecology and contributing to the welfare of indigenous people who will thus be motivated and enabled to preserve their fantastic heritage of wilderness and wildlife. No-one can visit these awe-inspiring people and places without being changed. We provide travellers with the means to enter deeply into the life of the African continent through its people, its culture, its landscape and its amazing flora and fauna.
At AfricanMecca, we have an impeccable record for integration rather than exploitation. The founders birthrights and being bred in Africa and living the dream to self-sustainability is a true testament to that. For the right reasons, we promote accommodations and destinations with good records of sustainable and responsible interaction with their surroundings and with the local population, providing authentic African safari and tour experiences while making the world a finer place for us all.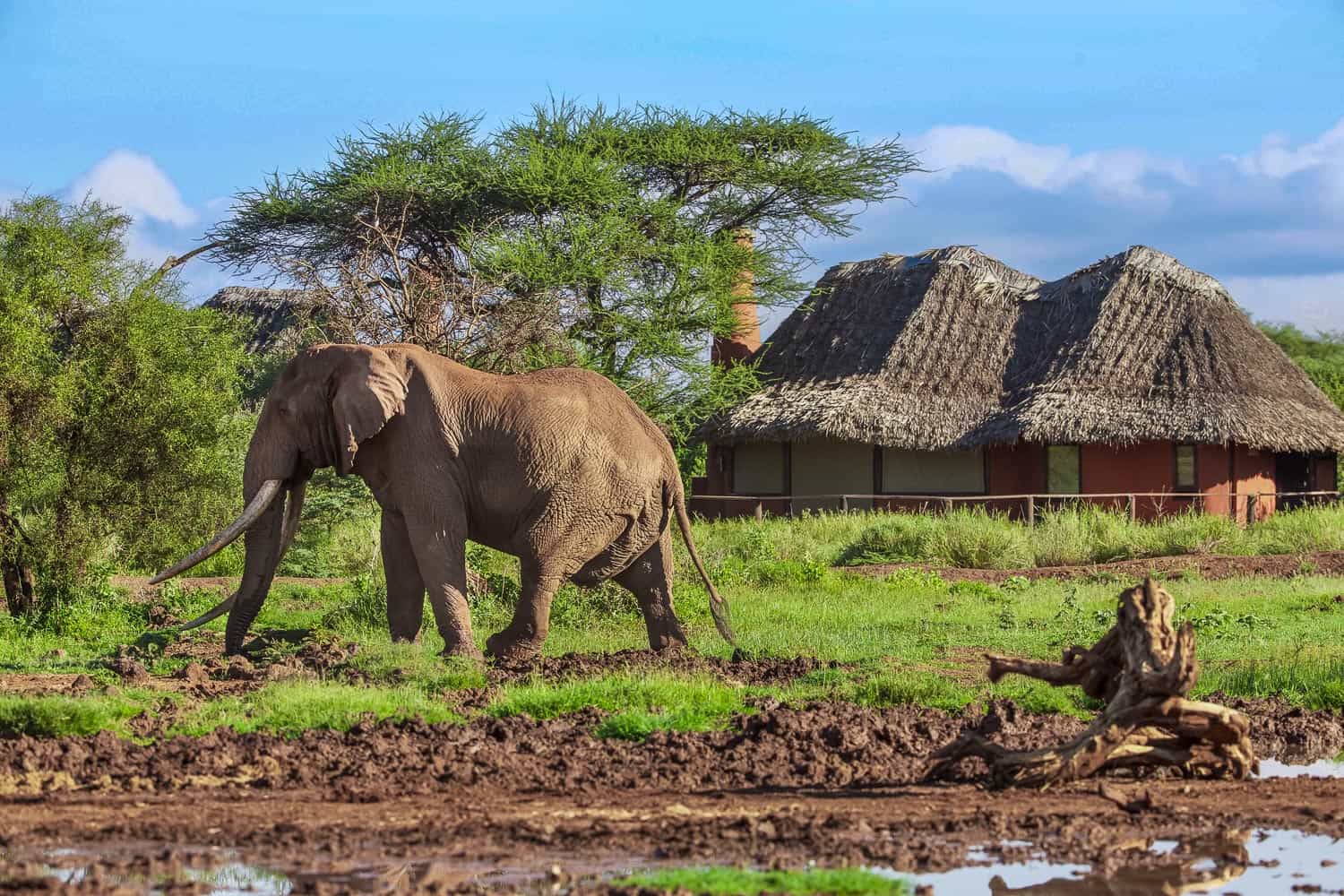 11. Relationships With Diverse, Independent Camps & Lodges With A Network Of Logistical Suppliers
Over decades and years, we have built up a reputation for admirable relationships with the finest service network providers in varied regions in Africa. These people, from expert guides to accommodation owners and managers, front and back office staff, concierge to charter flight and hot air balloon captains have become our loyal friends and are committed to providing the best possible African tour experiences for our clients.
They offer great care to ensure your satisfaction with such extra attentions as surprise welcome mementos, sitting allocation on a co-pilot seat, imaginative decorative touches to your accommodation, complimentary or reduce rooming nights costs when less busy, upgrades to higher category rooming, private dining at bush beauty spots, by rivers, on beaches, or on highlands tops to encyclopedic private guides and more. They will serve you with smiles and take pride in your enjoyment, teach you their language, share the secrets of their culture and wildlife locality, prose out poems and proverbs, sing you songs and accept you as their own.
As a distinguished and reputable tour operator, AfricanMecca Safaris commands respect and loyalty that enables us to offer more competitive prices for wholesome tour services. As our clients, you are especially honored guests, for whom only the very best and finest is good enough.
AFRICANMECCA REVIEWS
What are our Customers saying about us? READ MORE REVIEWS

Greetings to you and our most fervent thanks for a wonderful trip of Kenya, Zanzibar, South Africa & Victoria Falls. Everything went very well. This was truly a perfect vacation. Thank you so much for all your arrangements.

Adrienne & Barrie Carter - Canada

Dear Raza, The accommodations you recommended were superb. We loved them all -- Giraffe Manor, Wilderness Trails, Governor's Il Moran, Ngorongoro Crater Lodge and Mnemba Island Lodge.

Pat Bernard, Vice President, Global Channel Sales, Novell Corp - New Hampshire United States

AfricanMecca Safaris created a remarkable honeymoon tailored to our interests and desires. The quality of service and delivery of experience was unsurpassed. I highly recommend AfricanMecca Safaris to honeymooners, families, or any traveler.

Noorin & Jason Nelson - Maryland, United States

We had a great time on your safaris. Thank you very much for all that you did for us. We were in Africa overall for 5 weeks and spent time in South Africa, Zambia, Zimbabwe, Kenya and Tanzania. We just totally loved it.

Bruce and Susie Ironside - New Zealand

I cannot say enough about the quality of AfricanMecca. Their teams in Kenya and Tanzania were top notch. Raza, again thanks to you and your entire organization! We will be repeat customers.

Dan Kobick - Managing Director, PricewaterhouseCoopers - New York, United States

I booked my safari holiday through AfricanMecca. They were the most helpful company I have ever dealt with and I work within the travel industry. I had the most amazing time. The holiday went as clockwork with no hitches anywhere.

Shelley Roberts - Hemel Hempstead, United Kingdom

This is to let you know my guests, The Bryant's, had a wonderful time on the trip Samburu, Masai Mara/Kenya, Chobe/Botswana & Victoria Falls/Zambia. Everything was perfect! Thank you..

Christine Milan - MT Carmel Travel - Connecticut, United States
CONTACT AND TALK TO OUR SAFARI EXPERTS TODAY TO KICK-START YOUR TOUR PLANNING PROCESS
Request Africa Custom Or Tailor-Made Safari Pricing Based On Your Specific Travel Dates At Your Preferred Safari Tier Camp Or Lodge
CONTACT AN EXPERT ON AFRICA SAFARI PRICES & TOURS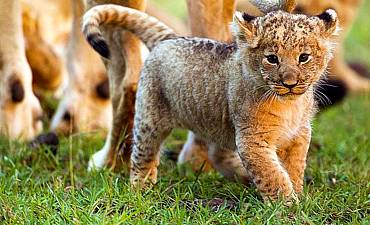 Read More +
SAFARI TRIP IDEAS FOR AFRICA
Review diverse Africa safari experiences available from luxury, honeymoons, photo and family tours to bush walks, birding, balloon trips, horse rides including private, custom and boutique options.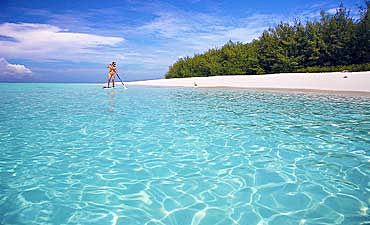 Read More +
BEACH TRIP IDEAS FOR AFRICA
Review diverse Africa seaside experiences available from idyllic beaches and castaway barefoot islands to scuba diving and snorkeling in marine reserves, fishing, dhow cruises and coastal excursions.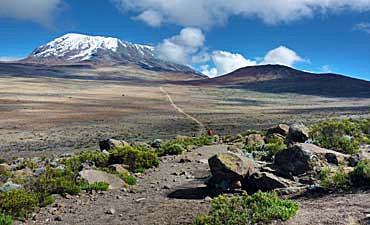 Read More +
AFRICA MOUNTAIN TRIP IDEAS
Review mountain climbing experiences available in Africa – the highest in Africa, Kilimanjaro. Go on guided treks to Mount Kenya, Meru to Ol Doinyo Lengai. Your climb is entirely your own to design.
Comprehensive Africa Safari & Tour Planning Guide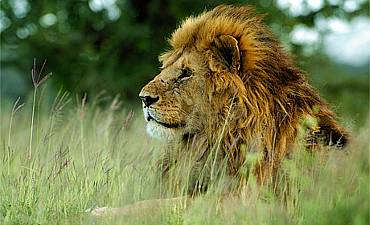 Read More +
SAFARI PRICES FOR AFRICA
Review recommended itineraries and prices of our discerning Africa safaris with the option of customizing your tour based on your needs and preferences.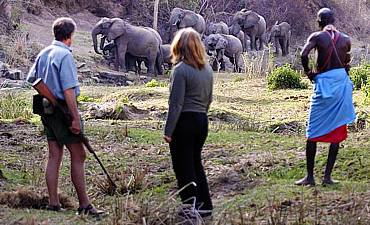 Read More +
AFRICA TRIP IDEAS
Review experiences from wildlife photo safari, horse riding, bush walks, mountain treks, honeymoon to family beach vacation, diving, snorkeling & fishing.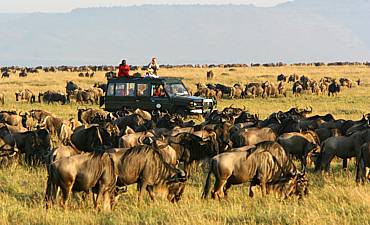 Read More +
PARKS & RESERVES IN AFRICA
Review information on wildlife parks and reserves in Eastern and Southern Africa: Tanzania, South Africa, Kenya, Botswana, Zambia and other countries.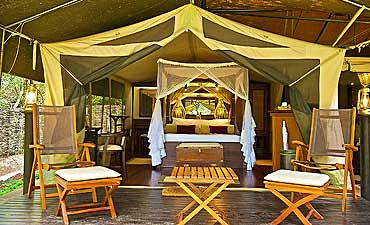 Read More +
ACCOMMODATIONS IN AFRICA
Review information on safari camps, lodges, city hotels, beach resorts in Africa's pristine wilderness, cities, Swahili coastal shores and idyllic islands.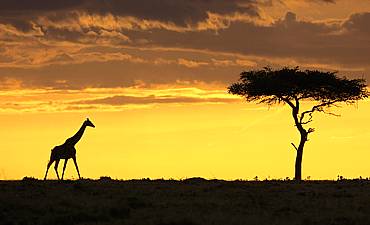 Read More +
BEST TIME TO VISIT AFRICA
Review details on the best time to go to Africa to visit its diverse wildlife wildernesses, lakes, rivers, mountains, forests, islands, beaches and other ecologies.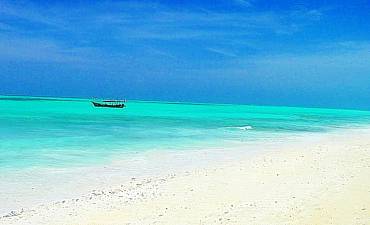 Read More +
BEACHES & ISLANDS OF AFRICA
Review Africa's beautiful Indian Ocean coast and islands where the turquoise waters tenderly wash up white sand beaches that create a serene ambience.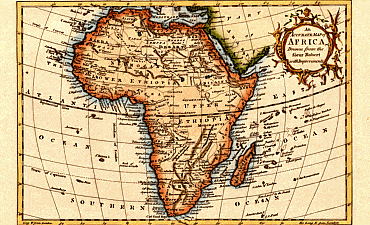 Read More +
AFRICAN COUNTRY PROFILES
Review information and travel tips on African countries: climate, culture, geography, history, tipping guide, entry requirements, what to pack and wear and more.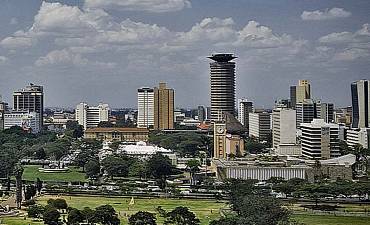 Read More +
CITY DAY TOURS FOR AFRICA
Review full or half day city tour options for Cape Town, Nairobi, Johannesburg, Zanzibar etc. Experiences can be customized around your vacation travels.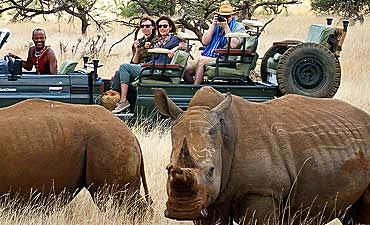 Read More +
TOP 12 REASONS TO VISIT AFRICA
There are infinite reasons to visit Africa e.g wildlife safaris, gorilla and chimp treks, birding, beaches, mountain climbing, cultural tours and more.
ARE YOU PLANNING TO BOOK AN AFRICAN SAFARI?
Do You Need Knowledgeable, Experienced & Specialist Guidance For Your Travels In Africa? Let Us Help Plan Your Trip Itinerary Correctly
CONTACT AN AFRICA VACATION EXPERT
EXPLORE MORE ON NATIONAL PARKS, CAMPS, LODGES, BEACHES & RESORTS IN AFRICA
HAVE YOU VISITED AFRICA FOR A SAFARI, BEACH OR ANY OTHER TOUR VACATION?
Write A Travel Or Tourist Trip Review To Share Your Experiences
WRITE AFRICA TRIP REVIEW
AMS BLOG
VIEW ALL -
26 October 2017 by AfricanMecca Safaris, in Blog For AfricanMecca Safaris,Safari Planning Blog Posts - AfricanMecca Safaris

Baggage Guidance & Restrictions On Flying Safaris In Africa Published By Afr...

READ MORE +

07 June 2017 by AfricanMecca Safaris, in Blog For AfricanMecca Safaris,Latest Kenya Blog Posts From AfricanMecca Safaris,Safari Planning Blog Posts - AfricanMecca Safaris

Masai Mara Horseback Riding Safari In Kenya Published By AfricanMecca Safaris | ...

READ MORE +

24 March 2017 by AfricanMecca Safaris, in Blog For AfricanMecca Safaris,Safari Planning Blog Posts - AfricanMecca Safaris

Times Square New York Hosts Kenya Tourism Board & Wilderness Safaris Meet Up...

READ MORE +