An Overview Of AfricanMecca Beach Tiers
AfricanMecca Beach Tiers evaluate beachfront accommodations, on coasts, seashores and islands on a ranking scale running from the highest standards of luxury and convenience for guests who are willing to pay for the very best, to mid-range deluxe quality experiences, and then finally to simple, modest accommodation suitable for travelers on a budget seaside retreat in Africa, for whom the accommodation is less important than the Indian Ocean beach landscape, accessibility to marine life and opportunities for adventure in their chosen shore destination.
The location of the beach accommodation is most important, whether it is isolated or close to town, and the ease of access, whether by land, air or water. The beaches of the Indian Ocean itself is an important consideration in this rating, judged by its location, quality and extent, whether it is private, remote or accessible to the public, the quality of the seawater and of the surrounding sandy landscape, the nature of the sealife and the activities available.

AfricanMecca look at the design of the beach hotel itself including largeness or smallness of the accommodation based on rooming quantities, number of occupying guests, architecture, general decor and ambience, public rooms and gardens, bars, lounges, library and other facilities such as spas, gym, libraries, swimming pools, activity courts such as tennis, squash and special features as well as the size, privacy and presentation of rooms and suites, their furnishings, cleanliness, general maintenance, safety of the hotel in its location, complimentary items, and such things as power, light and water sources, communications and special facilities.
The standard of cuisine and individual guest care is very important. Staff and management are also assessed for their knowledge, skill and helpful friendliness. The relationship between hotel and local community, and the opportunities this provides for staffing employment, cultural and ethnic activities on your African beach trip is another factor, as is eco-awareness and commitment to sustainable and responsible coastal management.
All these things are balanced by AfricanMecca's varied team in detailed personal assessments in order to arrive at a consistent value ranking so that potential visitors, on seaside tour in Africa, immediately know what is to be expected at their chosen destination.

*Price guide is per day/person sharing a double or twin room. Single room supplements may apply for certain travel months and accommodations.
10 to 30 Rooms
Excellent
Convenient
Outstanding
Distinctive
Finest
Sumptuous
Upmarket
Exclusive
From $500 to $800+
30 to 60 Rooms
Very Good
Accessible
Superior
Standard
Applaudable
Appetizing
Mid-range
Discerning
From $300 to $500+
60 to 150+ Rooms
Good
Reachable
Average
Adequate
Acceptable
Palatable
Budget
Mass
From $200 to $300+
AFRICANMECCA REVIEWS
What are our Customers saying about us? READ MORE REVIEWS

Greetings to you and our most fervent thanks for a wonderful trip of Kenya, Zanzibar, South Africa & Victoria Falls. Everything went very well. This was truly a perfect vacation. Thank you so much for all your arrangements.

Adrienne & Barrie Carter - Canada

Dear Raza, The accommodations you recommended were superb. We loved them all -- Giraffe Manor, Wilderness Trails, Governor's Il Moran, Ngorongoro Crater Lodge and Mnemba Island Lodge.

Pat Bernard, Vice President, Global Channel Sales, Novell Corp - New Hampshire United States

AfricanMecca Safaris created a remarkable honeymoon tailored to our interests and desires. The quality of service and delivery of experience was unsurpassed. I highly recommend AfricanMecca Safaris to honeymooners, families, or any traveler.

Noorin & Jason Nelson - Maryland, United States

We had a great time on your safaris. Thank you very much for all that you did for us. We were in Africa overall for 5 weeks and spent time in South Africa, Zambia, Zimbabwe, Kenya and Tanzania. We just totally loved it.

Bruce and Susie Ironside - New Zealand

I cannot say enough about the quality of AfricanMecca. Their teams in Kenya and Tanzania were top notch. Raza, again thanks to you and your entire organization! We will be repeat customers.

Dan Kobick - Managing Director, PricewaterhouseCoopers - New York, United States

I booked my safari holiday through AfricanMecca. They were the most helpful company I have ever dealt with and I work within the travel industry. I had the most amazing time. The holiday went as clockwork with no hitches anywhere.

Shelley Roberts - Hemel Hempstead, United Kingdom

This is to let you know my guests, The Bryant's, had a wonderful time on the trip Samburu, Masai Mara/Kenya, Chobe/Botswana & Victoria Falls/Zambia. Everything was perfect! Thank you..

Christine Milan - MT Carmel Travel - Connecticut, United States
Beach Tier 1 - Premier Experience
In a Beach Tier 1 premier luxury accommodation, you can confidently expect the ultimate in flexible barefoot beach holiday enjoyment. You may be in an ultra-sophisticated or fantastic location, or you may prefer the rustic boutique simplicity of a castaway beachfront setting favored by honeymooners and romantic escapaders, but you are assured of the highest standards of exclusivity, privacy, comfort, cuisine and personal service, with potential for swimming, sailing, fishing, snorkeling, diving, fishing and touring places of local interest, with equipment, information, drinks and refreshments covered by an all-inclusive tariff where applicable.
You have nothing to consider except how best to enjoy the choices provided for you. It is an ideal setting for a Shangri-La honeymoon or a lotus-eating anniversary beach vacation.

Beach Tier 2 - Deluxe Experience
Beach Tier 2 offers a deluxe hotel that is less exclusive, orientated towards guests not wanting a top premier beach experience. Its location varies from others being in secluded seaside areas or close to coastal cities and towns. It may have more rooms or guests with a notch down on personalized and pampered services compared to a Tier 1 Beach experience, but standards of service and accommodation will still be excellent, with the possibility of extra attentions for an added charge, such as private dining, upgraded suite rooms, extra meals and organized water activities. It can confidently be recommended for a midrange seashore experience for families and couples, tailored to their needs and preferences.

Beach Tier 3 - Value Experience
Beach Tier 3 offers value hotels that are more basic and rigidly managed, primarily with more guests, large numbers of rooms compared to a Tier 2 in more crowded beach locations or seldomly in remote areas but with limited services and facilities. Most accommodations are huge resorts, some offer an all-inclusive option where there is a possible signing of each meal and drink, strictness in restaurant timings with a buffet layout during meal times with standardized weekly menus.
Services levels can be inconsistent at times from room cleaning, dining, beach and pool areas to check in and check out too. They are for budget conscious travelers on a coastal tour in Africa who are not interested in luxury or deluxe, but plan to relish the beach experience independently. They are ideal for free spirits, backpackers and beachcombers on an Indian Ocean coastal vacation in Africa.

At all three levels of accommodation experiences, guests in any given area have access to the same city tour activities and natural attractions, and AfricanMecca does not favor in the level of our commitment to planning exactly the right setting for any Tiered customer considering a distinct oceanfront holiday in Africa.
CONTACT AND TALK TO OUR SAFARI EXPERTS TODAY TO KICK-START YOUR TOUR PLANNING PROCESS
Request Africa Custom Or Tailor-Made Safari Pricing Based On Your Specific Travel Dates At Your Preferred Safari Tier Camp Or Lodge
CONTACT AN EXPERT ON AFRICA SAFARI PRICES & TOURS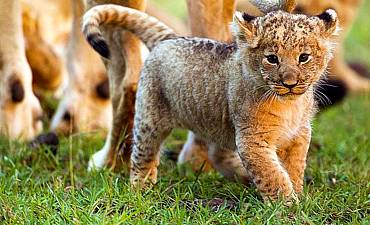 Read More +
SAFARI TRIP IDEAS FOR AFRICA
Review diverse Africa safari experiences available from luxury, honeymoons, photo and family tours to bush walks, birding, balloon trips, horse rides including private, custom and boutique options.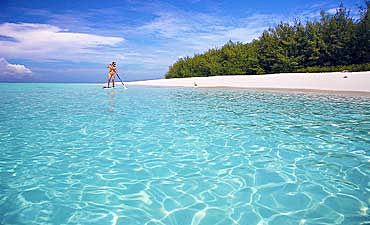 Read More +
BEACH TRIP IDEAS FOR AFRICA
Review diverse Africa seaside experiences available from idyllic beaches and castaway barefoot islands to scuba diving and snorkeling in marine reserves, fishing, dhow cruises and coastal excursions.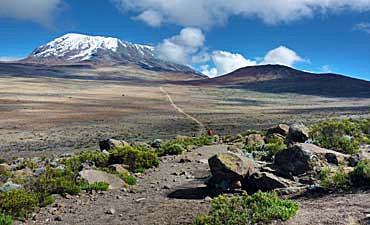 Read More +
AFRICA MOUNTAIN TRIP IDEAS
Review mountain climbing experiences available in Africa – the highest in Africa, Kilimanjaro. Go on guided treks to Mount Kenya, Meru to Ol Doinyo Lengai. Your climb is entirely your own to design.
Comprehensive Africa Safari & Tour Planning Guide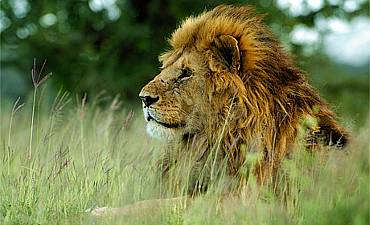 Read More +
SAFARI PRICES FOR AFRICA
Review recommended itineraries and prices of our discerning Africa safaris with the option of customizing your tour based on your needs and preferences.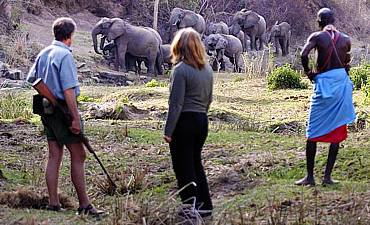 Read More +
AFRICA TRIP IDEAS
Review experiences from wildlife photo safari, horse riding, bush walks, mountain treks, honeymoon to family beach vacation, diving, snorkeling & fishing.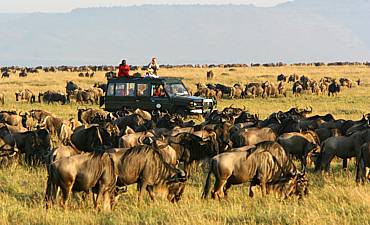 Read More +
PARKS & RESERVES IN AFRICA
Review information on wildlife parks and reserves in Eastern and Southern Africa: Tanzania, South Africa, Kenya, Botswana, Zambia and other countries.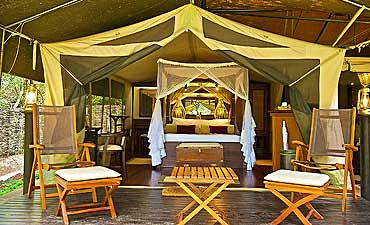 Read More +
ACCOMMODATIONS IN AFRICA
Review information on safari camps, lodges, city hotels, beach resorts in Africa's pristine wilderness, cities, Swahili coastal shores and idyllic islands.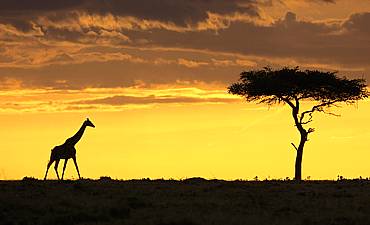 Read More +
BEST TIME TO VISIT AFRICA
Review details on the best time to go to Africa to visit its diverse wildlife wildernesses, lakes, rivers, mountains, forests, islands, beaches and other ecologies.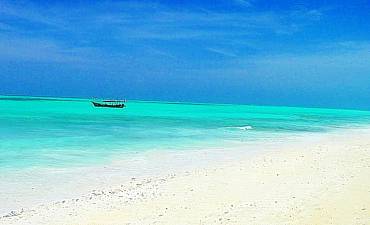 Read More +
BEACHES & ISLANDS OF AFRICA
Review Africa's beautiful Indian Ocean coast and islands where the turquoise waters tenderly wash up white sand beaches that create a serene ambience.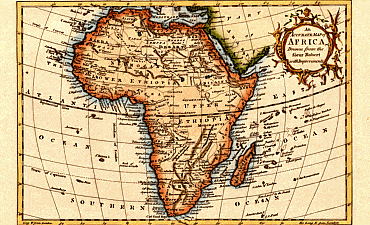 Read More +
AFRICAN COUNTRY PROFILES
Review information and travel tips on African countries: climate, culture, geography, history, tipping guide, entry requirements, what to pack and wear and more.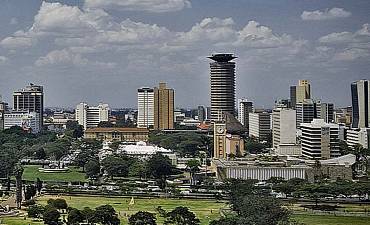 Read More +
CITY DAY TOURS FOR AFRICA
Review full or half day city tour options for Cape Town, Nairobi, Johannesburg, Zanzibar etc. Experiences can be customized around your vacation travels.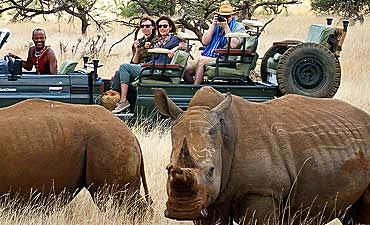 Read More +
TOP 12 REASONS TO VISIT AFRICA
There are infinite reasons to visit Africa e.g wildlife safaris, gorilla and chimp treks, birding, beaches, mountain climbing, cultural tours and more.
ARE YOU PLANNING TO BOOK AN AFRICAN SAFARI?
Do You Need Knowledgeable, Experienced & Specialist Guidance For Your Travels In Africa? Let Us Help Plan Your Trip Itinerary Correctly
CONTACT AN AFRICA VACATION EXPERT
EXPLORE MORE ON NATIONAL PARKS, CAMPS, LODGES, BEACHES & RESORTS IN AFRICA
HAVE YOU VISITED AFRICA FOR A SAFARI, BEACH OR ANY OTHER TOUR VACATION?
Write A Travel Or Tourist Trip Review To Share Your Experiences
WRITE AFRICA TRIP REVIEW
AMS BLOG
VIEW ALL -
26 October 2017 by AfricanMecca Safaris, in Blog For AfricanMecca Safaris,Safari Planning Blog Posts - AfricanMecca Safaris

Baggage Guidance & Restrictions On Flying Safaris In Africa Published By Afr...

READ MORE +

07 June 2017 by AfricanMecca Safaris, in Blog For AfricanMecca Safaris,Latest Kenya Blog Posts From AfricanMecca Safaris,Safari Planning Blog Posts - AfricanMecca Safaris

Masai Mara Horseback Riding Safari In Kenya Published By AfricanMecca Safaris | ...

READ MORE +

24 March 2017 by AfricanMecca Safaris, in Blog For AfricanMecca Safaris,Safari Planning Blog Posts - AfricanMecca Safaris

Times Square New York Hosts Kenya Tourism Board & Wilderness Safaris Meet Up...

READ MORE +