An Overview Of AfricanMecca Safari Tiers
AfricanMecca Safari Tiers rank camp and lodge experiences on three different levels according to standard and worth so that clients know exactly what to expect for any safari accommodation based on its destination. The system is designed to balance all variables on a single scale of comparative values from the point of view of a prospective guest to provide a consistent relationship between factual worth and cost. Indicators include both the location of the accommodation and its amenities. The number of guests, levels of comfort to rooming ambience, standard of cuisine, and more importantly, uniqueness of ecosystem and ambient wildlife, quality of safari experience, knowledge and experience of guides, or proximity to wildlife migration corridors, cultural venues and historical sites are all taken into account to shape an AfricanMecca safari vacation based on tiered ranking. Eco-awareness and community links also come into the equation as do such considerations as decor and aesthetic of individual quarters, main lodge, bars, lounges, restaurants and libraries, views, maintenance of gardens, provisions for activities, entertainment and transport. Extra facilities such as spas, swimming pools, internet access also adds to our ranking evaluation. Ease of access and logistics feature prominently. The relative length and comfort of the journey, whether access is by land, air and water, or any permutation of the three, is a prime consideration.

*Some safari camps and lodges cater to few guests thus having fewer rooms and the safari transfer logistics are generally by air.
*Price guide is per day/person sharing a double or twin room. Single room supplements may apply for certain travel months and accommodations.
4 to 12 Rooms
Excellent
Highest
Outstanding
Various
Finest
Sumptuous
Air
Upmarket
Authentic
Exclusive
From $750 to $1250+
12 to 30 Rooms
Very Good
Above Average
Superior
Standard
Applaudable
Appetizing
Road & Air
Mid-range
Rustic
Discerning
From $600 to $850+
30 to 100+ Rooms
Good
Moderate
Admirable
Minimal
Acceptable
Palatable
Road Mostly
Budget
Basic
Mass
From $450 to $600+
AFRICANMECCA REVIEWS
What are our Customers saying about us? READ MORE REVIEWS

Greetings to you and our most fervent thanks for a wonderful trip of Kenya, Zanzibar, South Africa & Victoria Falls. Everything went very well. This was truly a perfect vacation. Thank you so much for all your arrangements.

Adrienne & Barrie Carter - Canada

Dear Raza, The accommodations you recommended were superb. We loved them all -- Giraffe Manor, Wilderness Trails, Governor's Il Moran, Ngorongoro Crater Lodge and Mnemba Island Lodge.

Pat Bernard, Vice President, Global Channel Sales, Novell Corp - New Hampshire United States

AfricanMecca Safaris created a remarkable honeymoon tailored to our interests and desires. The quality of service and delivery of experience was unsurpassed. I highly recommend AfricanMecca Safaris to honeymooners, families, or any traveler.

Noorin & Jason Nelson - Maryland, United States

We had a great time on your safaris. Thank you very much for all that you did for us. We were in Africa overall for 5 weeks and spent time in South Africa, Zambia, Zimbabwe, Kenya and Tanzania. We just totally loved it.

Bruce and Susie Ironside - New Zealand

I cannot say enough about the quality of AfricanMecca. Their teams in Kenya and Tanzania were top notch. Raza, again thanks to you and your entire organization! We will be repeat customers.

Dan Kobick - Managing Director, PricewaterhouseCoopers - New York, United States

I booked my safari holiday through AfricanMecca. They were the most helpful company I have ever dealt with and I work within the travel industry. I had the most amazing time. The holiday went as clockwork with no hitches anywhere.

Shelley Roberts - Hemel Hempstead, United Kingdom

This is to let you know my guests, The Bryant's, had a wonderful time on the trip Samburu, Masai Mara/Kenya, Chobe/Botswana & Victoria Falls/Zambia. Everything was perfect! Thank you..

Christine Milan - MT Carmel Travel - Connecticut, United States
Safari Tier 1 - Premier Experience
Safari Tier 1 is the highest rank, denoting the acme of African safari accommodation in a stunning exclusive location, offering sheer boutiqueness or rustic wilderness luxury, with individual attention, flexibility and superlative standards of comfort and cuisine in an all-inclusive tariff. Wherever possible, access to the parks will be by air on your African vacation. Tier 1 is recommended for clients for whom superlative quality is all, who are happy to splash out on the very best options available for maximal experiences. Generally away from main tourist areas or in off-beat private conservancies in very small, intimate camps and lodges with few guests, it offers the ultimate dream safari with exclusive accommodation, exemplary game viewing in a customized 4x4 vehicle and the very best guides allocated with the ultimate experience and distinctive knowledge.
Safari Tier 2 - Deluxe Experience
Safari Tier 2 denotes a deluxe or mid–range approach, less opulent and lesser flexibility than Tier 1. There may be more suites and guests, and the safari camps and lodges are located in strategic wildlife locations in national parks and also off-beat private conservancies. Standards are excellent with delightful surroundings, spacious rooms, delicious meals and friendly atmosphere, often with a home-from-home ambience. Expect very pleasant and helpful domestic staff – the heart of any accommodation. Tier 2 bases may require shared transport of both air and road logistical access, superbly skilled and knowledgeable guides but less adjustable itineraries than Tier 1; however, optional upgrades are available for private and exclusive activities during your stay with prior notice.
Safari Tier 3 - Value Experience
Safari Tier 3 is for budget conscious clients who prefer to economize on tour accommodation and services, focusing more on authentic wildlife experiences. Most cost savings come from locations in main tourist areas. Meals and activities are usually timetable based. Expect savings to be reflected in least personalization of safari services, no-frills accommodation in a dream destination and simple but adequate, filling meals. In general, the Tier 3 lodgings cater for the mass market, often with double or increased the number of guest rooms than in a Tier 2, although there are increasing numbers of smaller budget value niche camps and lodges with fewer rooms and guests in a personable setting. A Tier 3 safari is selected by lighthearted and relaxed adventurers who are willing to accept inconsistencies in the service levels at the accommodation and on safari based on price paid, though guiding standards are good to very good dependent on your itinerary. Road travel is usual for economic savings but upgrades to more convenient air transport is available where road cost savings are minimal or non-existent.
All three value tiers offer a choice of lodge or tented camp. Lodges are permanent solid structures of wood or stone, whereas tented camp suites are canvas quarters built on raised wooden decks, some with sheltering thatched roofs or an extra canvas awning. Both lodge and camp rooms have en-suite bathrooms, spacious rooms with large beds, mosquito protection, tables, chairs and storage facilities. There is usually a main dining area, bar and lounge with excellent views.
How AfricanMecca's Safari Tier Ranking Helps You Make The Best Informed Choice
There is tremendous variety between one safari accommodation and another, each excelling in different aspects, with a range of amenities to be offset in determining an overall rank. AfricanMecca's unique Tier Ranking system gives you the information you need to take the uncertainty out of your choice. You can be sure of getting precisely what you specify when you rely on our expertise. There are no nasty surprises. The only thing in doubt is how much your AfricanMecca tour will exceed your expectations. We insists on an absolute standard of excellence and distinctive consistency so that, if a venue falls below par in any one core attribute e.g. number of rooms and guests being higher, it cannot be classed in Safari Tier 1 but becomes Safari Tier 2, even though most of its facilities are better than you might anticipate. AfricanMecca does not rely on third-party reports or client reviews, but its team makes regular and annual personal visits to all accommodation it recommends to assess their quality and consistent adherence to Tier ranking requisites. These apply equally to all aspects of your safari with AfricanMecca, not only to the accommodation, food and service, but also to the quality of your wilderness, wildlife, cultural and guide experience and expertise. AfricanMecca balances their recommendations fairly, so that a client at Safari Tier 3 will still enjoy the similar access to ambient ecosystems and wildlife as a guest at a more opulent safari base. The difference will lie in the exclusivity of the location, wellbeing and comfort, flexibility of viewing arrangements, standards of guides, logistical convenience, quality of cuisine etc.
The constant value in all AfricanMecca travel is the dedicated service we offer in personalizing your experience and ensuring that it exactly meets your preferences. The difference in cost is according to your choice and location of the accommodation with its varied amenities, logistics and quality of guided activity. At AfricanMecca, we believe that Safari Tier rankings should also correlate to price levels. Equal ratings should reliably predict the equal value for money, thus allowing clients to compare outback holiday venues on a cost basis as well as preferred style and activities. It may be necessary to offset comfort against adventure. You may be delight in an authentic wilderness experience with bucket showers and bush cuisine, or you may prefer Colonial or boutique style indulgence, or even sybaritic pampering with every modern chic amenity, which is not easy to provide in remote locations. All these factors affect the resultant ranking. It takes discernment and experience to set a value on uniqueness or the sense of freedom or achievement. AfricanMecca offer professional safari planning advice on all aspects of your tour in Southern and Eastern Africa, designing exactly the experience you crave, taking note of all your preferences to meet your idea of perfection in the ultimate safari experience. We are eminently flexible, taking pride in meeting your requirements whether you want a deluxe mid-range safari sampling various locations, or a personally designed unique itinerary with privately chartered plane, boat or helicopter transport and such extras as hot air balloon trips or simply resolving to a cost-conscious adventure valuing our expert guidance and assistance in crafting a dependable safari itinerary for maximal wildlife experience. Contact AfricanMecca to plan your safari today!
CONTACT AND TALK TO OUR SAFARI EXPERTS TODAY TO KICK-START YOUR TOUR PLANNING PROCESS
Request Africa Custom Or Tailor-Made Safari Pricing Based On Your Specific Travel Dates At Your Preferred Safari Tier Camp Or Lodge
CONTACT AN EXPERT ON AFRICA SAFARI PRICES & TOURS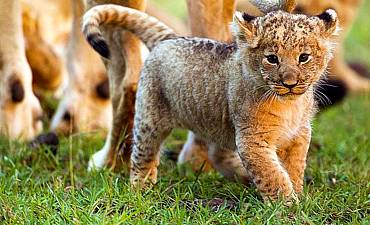 Read More +
SAFARI TRIP IDEAS FOR AFRICA
Review diverse Africa safari experiences available from luxury, honeymoons, photo and family tours to bush walks, birding, balloon trips, horse rides including private, custom and boutique options.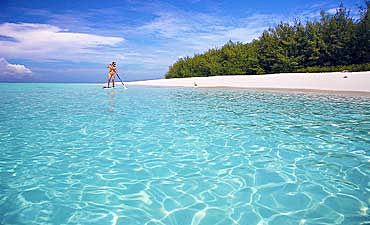 Read More +
BEACH TRIP IDEAS FOR AFRICA
Review diverse Africa seaside experiences available from idyllic beaches and castaway barefoot islands to scuba diving and snorkeling in marine reserves, fishing, dhow cruises and coastal excursions.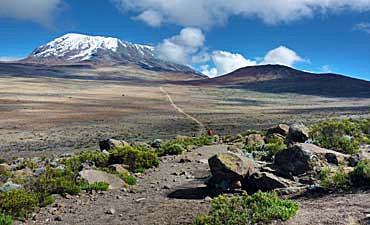 Read More +
AFRICA MOUNTAIN TRIP IDEAS
Review mountain climbing experiences available in Africa – the highest in Africa, Kilimanjaro. Go on guided treks to Mount Kenya, Meru to Ol Doinyo Lengai. Your climb is entirely your own to design.
Comprehensive Africa Safari & Tour Planning Guide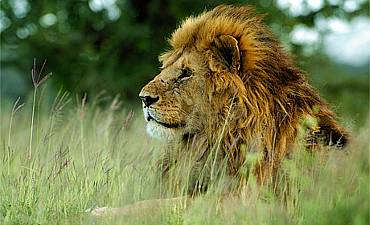 Read More +
SAFARI PRICES FOR AFRICA
Review recommended itineraries and prices of our discerning Africa safaris with the option of customizing your tour based on your needs and preferences.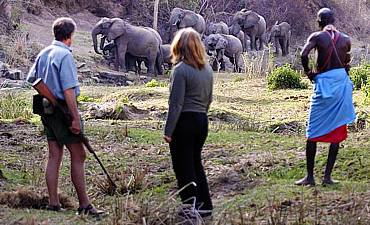 Read More +
AFRICA TRIP IDEAS
Review experiences from wildlife photo safari, horse riding, bush walks, mountain treks, honeymoon to family beach vacation, diving, snorkeling & fishing.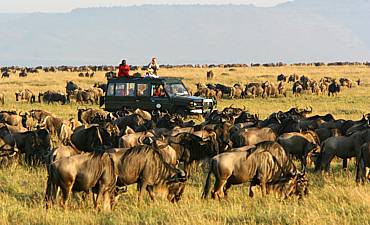 Read More +
PARKS & RESERVES IN AFRICA
Review information on wildlife parks and reserves in Eastern and Southern Africa: Tanzania, South Africa, Kenya, Botswana, Zambia and other countries.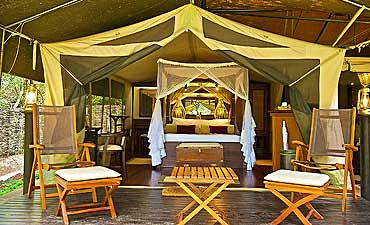 Read More +
ACCOMMODATIONS IN AFRICA
Review information on safari camps, lodges, city hotels, beach resorts in Africa's pristine wilderness, cities, Swahili coastal shores and idyllic islands.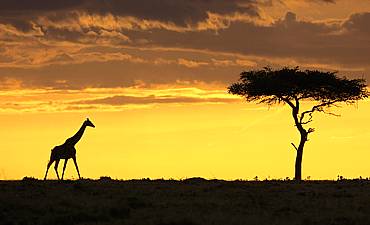 Read More +
BEST TIME TO VISIT AFRICA
Review details on the best time to go to Africa to visit its diverse wildlife wildernesses, lakes, rivers, mountains, forests, islands, beaches and other ecologies.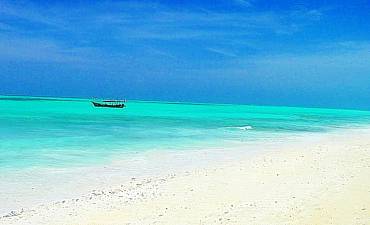 Read More +
BEACHES & ISLANDS OF AFRICA
Review Africa's beautiful Indian Ocean coast and islands where the turquoise waters tenderly wash up white sand beaches that create a serene ambience.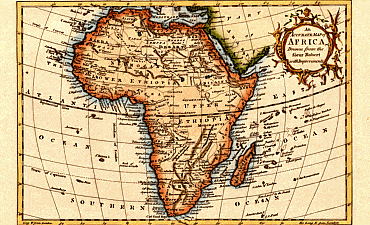 Read More +
AFRICAN COUNTRY PROFILES
Review information and travel tips on African countries: climate, culture, geography, history, tipping guide, entry requirements, what to pack and wear and more.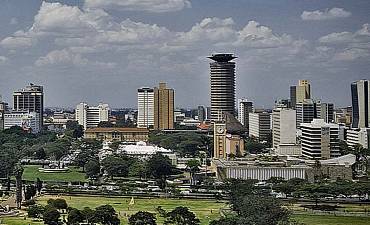 Read More +
CITY DAY TOURS FOR AFRICA
Review full or half day city tour options for Cape Town, Nairobi, Johannesburg, Zanzibar etc. Experiences can be customized around your vacation travels.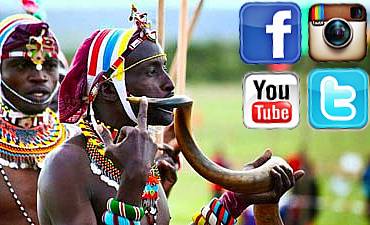 Read More +
AFRICA SOCIAL MEDIA NEWS
Review Facebook, Twitter, YouTube and Instagram real time social media news for Africa lodgings, parks, towns, beaches, islands, climbs and more.
ARE YOU PLANNING AN AFRICAN SAFARI?
Do You Need Knowledgeable, Experienced & Specialist Guidance For Your Travels In Africa? Let Us Help Plan Your Trip Itinerary Correctly
CONTACT AN AFRICA VACATION EXPERT
EXPLORE MORE ON NATIONAL PARKS, CAMPS, LODGES, BEACHES & RESORTS IN AFRICA
HAVE YOU VISITED AFRICA FOR A SAFARI, BEACH OR ANY OTHER TOUR VACATION?
Write A Travel Or Tourist Trip Review To Share Your Experiences
WRITE AFRICA TRIP REVIEW
AMS BLOG
VIEW ALL -
26 October 2017 by AfricanMecca Safaris, in Blog For AfricanMecca Safaris,Safari Planning Blog Posts - AfricanMecca Safaris

Baggage Guidance & Restrictions On Flying Safaris In Africa 26 October 2017 ...

READ MORE +

07 June 2017 by AfricanMecca Safaris, in Blog For AfricanMecca Safaris,Latest Kenya Blog Posts From AfricanMecca Safaris,Safari Planning Blog Posts - AfricanMecca Safaris

Horseback Riding Safari In Masai Mara (Kenya) 07 June 2017 | Published By Africa...

READ MORE +

24 March 2017 by AfricanMecca Safaris, in Blog For AfricanMecca Safaris,Safari Planning Blog Posts - AfricanMecca Safaris

Times Square New York Hosts Kenya Tourism Board & Wilderness Safaris Meet Up...

READ MORE +