AfricanMecca Safaris Can Assist Independent Travel Agents With Their Tour Request and Planning
AfricanMecca Safaris offer a superlative service to all travel agents at their required level of sophistication. Through our unique
African Tier system
, we can guarantee levels of service most appropriate to Virtuoso Advisors who are looking for supreme luxury with exceptional value and add-on boutique benefits at a commissionable price, as well as to independent travel agents requiring a range of options from premier, deluxe to budget tour accommodations. Home and brick agents can be assured of a full planning service including travel and special activities on individually tailored trips in cherry-picked African destinations of particular vacationing interest.

Rather than relying on computerized bookings, yesteryear cluttered brochures, outdated guidebooks and overwhelming confusing reviews, you are certain of personal planning by a team of local experts who know the area intimately by their consistent visits and can guide your clients to a perfectly satisfying experience through distinct regional accommodation and logistical suppliers with seamless travel design.
This service is of particular benefit to travel consortiums who consistently need reliable dedicated, specialist Africa tour provider teams as well as to smaller operators who prefer to work with purpose selected partners. As a specialist safari operator at American Society Of Travel Advisors - Agents (ASTA), AfricanMecca indulges in thoroughness to analyze and supply your customers' a dream safaris in the wilds of Eastern and Southern Africa by crafting flawless itineraries and on-the-ground experiences.
We appreciate the value of your time and that of your clientele. We are available for consultation and planning every detail of the most efficient ways to achieve your objectives, and design totally fulfilling, unforgettable African travel experiences. Safari adventures can be perilous for non-experienced agents who do not work on the ground on a daily basis.
It is essential to ensure the safety of your clients in unfamiliar wilderness surroundings through your choice of the best hosts, accommodations and guides through the knowledgeable experience of AfricanMecca who will delight your customers as like-minded individuals. In turn, this will enhance your client satisfaction, ensuring excellent reviews and return business. Contact us today to plan a superlative dream trip for your customer.

Your Partner In Business
AfricanMecca Safaris offer a fiercely independent service in
promoting travel to Africa
. We are loyal to our partners and our agents, and we do not take shortcuts, nor do we poach customers or undercut our agents and suppliers. It is in our interests to promote your success from your first contact prospective customer to a completed African safari adventure for another delighted traveler. We provide the expertise, local knowledge, contacts and resources for your success and assist in training, planning and continuing support.
We can also offer unique opportunities for agents with a genuine commitment to African travel and tourism. Through familiarization and educational programs, agents can personally experience a vacation tour at a subsidized rate, enabling you to appreciate firsthand the complex nature of planning and organization in unfamiliar wilderness and other destinations, as an imperative investment in the quality and integrity of your business through personal experience and the enthusiasm generated by your trip to Africa. You will appreciate that no two AfricanMecca travel experiences can ever be the same.
The destinations, services and products you promote will be endorsed by your own first-hand knowledge, and you will be confident of their suitability to the needs of your consumers and of the range of possibilities available to meet special requirements, as well as the vital aspects of safety and essential requirements to ensure the happy outcome of every excursion in our unique wild continent.
Without this direct contact, you will be less able to extol the enlightening and exciting possibilities available on what is a major investment on the part of your patrons. You can explain what they can expect and where their money will be spent, with the added zest of your own appreciation of your African holiday experience. There is no substitute for your own enthusiasm and confidence. We can also offer ongoing training and support throughout all our cooperative ventures.

Commissionable Trips to Africa
AfricanMecca pays commission on safari programs and African trips booked by bona fide travel agents with verifiable status as members or affiliates of national or international hospitality organizations. These include IATA, ASTA, CST, ABTA or ATOL. In order to qualify, membership numbers are required as verifiable evidence. Other agent affiliations, non-member organizations and all other applicants must be pre-approved by AfricanMecca.
This will be done as speedily and as favorably as possible. Where customers pay directly to AfricanMecca, agents' commissions are paid on a monthly basis after completion of trips. Alternatively, agents may pay the purchase price after deduction of their commission from the total.
Other Variables for Travel Agents to Consider When Choosing Your Africa Tour Operator
As a specialist African tour operator for American Society Of Travel Advisors - Agents, AfricanMecca Safaris is renowned for premium quality and reliability, being listed amongst the
National Geographic Best Adventure Travel Companies On Earth
and having won the
Tanzania Tourist Board Safari Award at the African Travel Association Congress
.
AfricanMecca offers a superlative service to travel agents, tour operators, consortia and Virtuoso Advisors, saving time and trouble in a thousand ways in an unfamiliar territory and assuring the best possible African safari trip for your clients, from luxury, deluxe to value. From your initial inquiry to concluded vacation in Africa, you can be certain of seamless and hassle free organization that treats your customers as VIPs each time, ensuring their safety and satisfaction with every aspect of their holiday, which reflects final credit on your agency company through which they book their adventure of a lifetime.

Every detail of your customers' needs can be addressed by simply speaking to us. AfricanMecca are a family team committed to crafting dream itineraries for your every client, using our personal knowledge and experience of complex tour logistics, destinations, wildlife, history, political, social, environmental and cultural considerations to provide enriched experiences which cannot be rivaled easily or duplicated. Our network of contacts and familiarity with all aspects of African travel, from supreme frill in fantastic venues to fly-camping in pristine wilderness, and from sheer, pampered relaxation to high adventure, assures your patrons of the most exclusive, utterly inimitable excursions in a continent renowned for excitement and the unexpected.
AfricanMecca Safaris are deeply aware of the need for stern safety measures and will care for your customers like our own family. Nothing is too much trouble for our network of dedicated accommodation suppliers, hosts, guides and associated staff, all determined to ensure that our guests obtain the best possible view of our beloved countries and continent.
Whether its exploring the tanned sand dunes of the Skeleton Coast in Namibia, the wildlife-rich flood waters of the Okavango Delta in Botswana, the Big 5 in Kruger Sabi Sand, the migration spectacles in the Serengeti ecology or the glaciers atop Mount Kilimanjaro in Tanzania. There is no exploitation involved in AfricanMecca's business transactions. Our motivation is exemplary, aimed at the satisfaction of your customers and responsible husbanding of the environment, preservation of wildlife, care in providing sustainable ecotourism and respect for local people, customs and cultures.

You can rely on our Safari Tier system to provide a fair assessment
of relative value for money at the various African holiday destinations we recommend. The levels are based on the highest common denominator. Anything falling short of the highest standards is relegated to the next level down, which means that your customers will only be favorably surprised as many of the parameters will be better than they would expect. This is a great bonus for an agent who can offer the best possible prices via AfricanMecca and will ensure awesome feedback and return bookings.
Our intimate knowledge of the terrain, wildlife, history and people also provides unusual bonuses in African tours to out of the way, unspoiled locations, access to little-known features of historical and archeological interest, or to tribespeople who are willing to welcome your guests, admit them to their authentic daily round and share their world view, rituals and cultural beliefs.
Uniquely, there are opportunities for your guests to take part in development and conservation projects, and be deeply involved in the community, or to witness special events in the wild through our outback team offices of our exemplary world-renowned guides, who can be booked by name or reputation. All our network of linked transport, accommodation and service providers share a common vision and a pride in the quality of the experience we provide.
You can reap the reward of a clientele who, having exceeded their expectations on one trip, will be inspired to repeat it, or to consider something new and different for a second and third adventure holiday through you and your trusty partner, AfricanMecca Safaris.

AFRICANMECCA REVIEWS
What are our Customers saying about us? READ MORE REVIEWS

Greetings to you and our most fervent thanks for a wonderful trip of Kenya, Zanzibar, South Africa & Victoria Falls. Everything went very well. This was truly a perfect vacation. Thank you so much for all your arrangements.

Adrienne & Barrie Carter - Canada

Dear Raza, The accommodations you recommended were superb. We loved them all -- Giraffe Manor, Wilderness Trails, Governor's Il Moran, Ngorongoro Crater Lodge and Mnemba Island Lodge.

Pat Bernard, Vice President, Global Channel Sales, Novell Corp - New Hampshire United States

AfricanMecca Safaris created a remarkable honeymoon tailored to our interests and desires. The quality of service and delivery of experience was unsurpassed. I highly recommend AfricanMecca Safaris to honeymooners, families, or any traveler.

Noorin & Jason Nelson - Maryland, United States

We had a great time on your safaris. Thank you very much for all that you did for us. We were in Africa overall for 5 weeks and spent time in South Africa, Zambia, Zimbabwe, Kenya and Tanzania. We just totally loved it.

Bruce and Susie Ironside - New Zealand

I cannot say enough about the quality of AfricanMecca. Their teams in Kenya and Tanzania were top notch. Raza, again thanks to you and your entire organization! We will be repeat customers.

Dan Kobick - Managing Director, PricewaterhouseCoopers - New York, United States

I booked my safari holiday through AfricanMecca. They were the most helpful company I have ever dealt with and I work within the travel industry. I had the most amazing time. The holiday went as clockwork with no hitches anywhere.

Shelley Roberts - Hemel Hempstead, United Kingdom

This is to let you know my guests, The Bryant's, had a wonderful time on the trip Samburu, Masai Mara/Kenya, Chobe/Botswana & Victoria Falls/Zambia. Everything was perfect! Thank you..

Christine Milan - MT Carmel Travel - Connecticut, United States
CONTACT AND TALK TO OUR SAFARI EXPERTS TODAY TO KICK-START YOUR TOUR PLANNING PROCESS
Request Africa Custom Or Tailor-Made Safari Pricing Based On Your Specific Travel Dates At Your Preferred Safari Tier Camp Or Lodge
CONTACT AN EXPERT ON AFRICA SAFARI PRICES & TOURS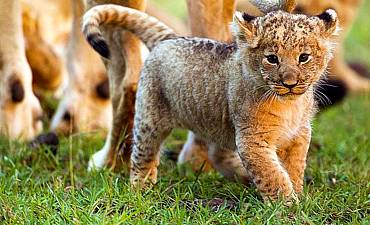 Read More +
SAFARI TRIP IDEAS FOR AFRICA
Review diverse Africa safari experiences available from luxury, honeymoons, photo and family tours to bush walks, birding, balloon trips, horse rides including private, custom and boutique options.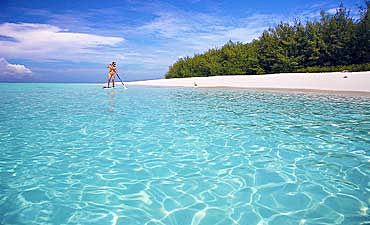 Read More +
BEACH TRIP IDEAS FOR AFRICA
Review diverse Africa seaside experiences available from idyllic beaches and castaway barefoot islands to scuba diving and snorkeling in marine reserves, fishing, dhow cruises and coastal excursions.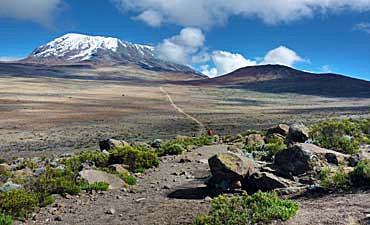 Read More +
AFRICA MOUNTAIN TRIP IDEAS
Review mountain climbing experiences available in Africa – the highest in Africa, Kilimanjaro. Go on guided treks to Mount Kenya, Meru to Ol Doinyo Lengai. Your climb is entirely your own to design.
Comprehensive Africa Safari & Tour Planning Guide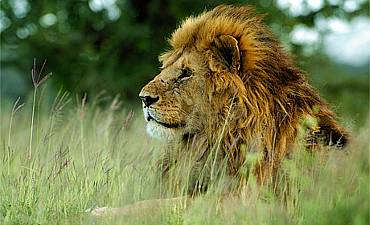 Read More +
SAFARI PRICES FOR AFRICA
Review recommended itineraries and prices of our discerning Africa safaris with the option of customizing your tour based on your needs and preferences.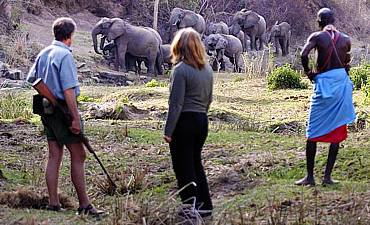 Read More +
AFRICA TRIP IDEAS
Review experiences from wildlife photo safari, horse riding, bush walks, mountain treks, honeymoon to family beach vacation, diving, snorkeling & fishing.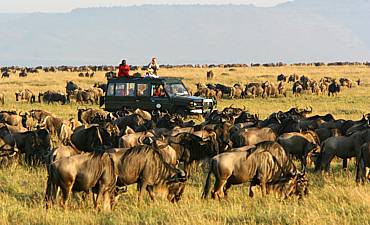 Read More +
PARKS & RESERVES IN AFRICA
Review information on wildlife parks and reserves in Eastern and Southern Africa: Tanzania, South Africa, Kenya, Botswana, Zambia and other countries.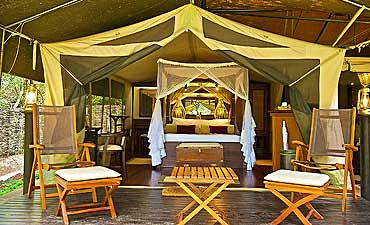 Read More +
ACCOMMODATIONS IN AFRICA
Review information on safari camps, lodges, city hotels, beach resorts in Africa's pristine wilderness, cities, Swahili coastal shores and idyllic islands.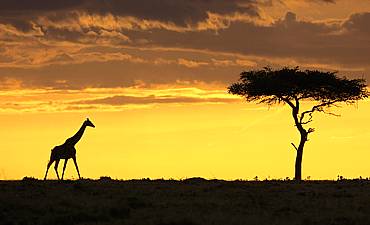 Read More +
BEST TIME TO VISIT AFRICA
Review details on the best time to go to Africa to visit its diverse wildlife wildernesses, lakes, rivers, mountains, forests, islands, beaches and other ecologies.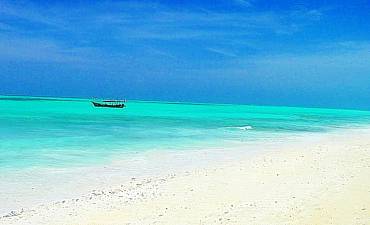 Read More +
BEACHES & ISLANDS OF AFRICA
Review Africa's beautiful Indian Ocean coast and islands where the turquoise waters tenderly wash up white sand beaches that create a serene ambience.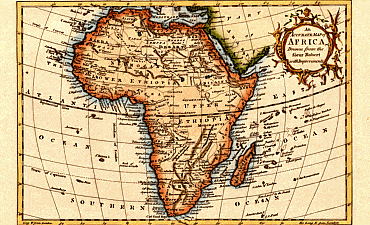 Read More +
AFRICAN COUNTRY PROFILES
Review information and travel tips on African countries: climate, culture, geography, history, tipping guide, entry requirements, what to pack and wear and more.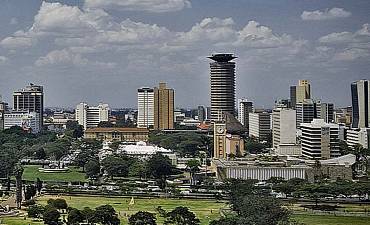 Read More +
CITY DAY TOURS FOR AFRICA
Review full or half day city tour options for Cape Town, Nairobi, Johannesburg, Zanzibar etc. Experiences can be customized around your vacation travels.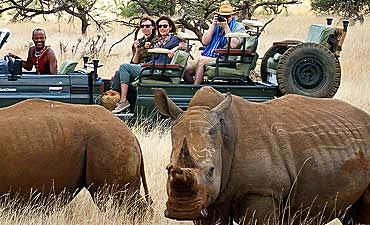 Read More +
TOP 12 REASONS TO VISIT AFRICA
There are infinite reasons to visit Africa e.g wildlife safaris, gorilla and chimp treks, birding, beaches, mountain climbing, cultural tours and more.
ARE YOU PLANNING TO BOOK AN AFRICAN SAFARI?
Do You Need Knowledgeable, Experienced & Specialist Guidance For Your Travels In Africa? Let Us Help Plan Your Trip Itinerary Correctly
CONTACT AN AFRICA VACATION EXPERT
EXPLORE MORE ON NATIONAL PARKS, CAMPS, LODGES, BEACHES & RESORTS IN AFRICA
HAVE YOU VISITED AFRICA FOR A SAFARI, BEACH OR ANY OTHER TOUR VACATION?
Write A Travel Or Tourist Trip Review To Share Your Experiences
WRITE AFRICA TRIP REVIEW
AMS BLOG
VIEW ALL -
26 October 2017 by AfricanMecca Safaris, in Blog For AfricanMecca Safaris,Safari Planning Blog Posts - AfricanMecca Safaris

Baggage Guidance & Restrictions On Flying Safaris In Africa Published By Afr...

READ MORE +

07 June 2017 by AfricanMecca Safaris, in Blog For AfricanMecca Safaris,Latest Kenya Blog Posts From AfricanMecca Safaris,Safari Planning Blog Posts - AfricanMecca Safaris

Masai Mara Horseback Riding Safari In Kenya Published By AfricanMecca Safaris | ...

READ MORE +

24 March 2017 by AfricanMecca Safaris, in Blog For AfricanMecca Safaris,Safari Planning Blog Posts - AfricanMecca Safaris

Times Square New York Hosts Kenya Tourism Board & Wilderness Safaris Meet Up...

READ MORE +