AfricanMecca Safaris were awarded
National Geographic Magazine's highest accolade as one of "Best Adventure Travel Company On Earth" with a massive 96.67% customer satisfaction score
. This covered diverse activities in terrestrial national parks to underwater explorations in ocean marine parks in East Africa. Over the many years, the company has expanded to cover South Africa, Botswana, Zambia, Zimbabwe, Namibia, Malawi and many other African wildernesses with activities as diverse as microlight, horse-riding, fishing, canoeing and mountain biking, as well as more usual game drives, discerning walking safaris and breathtaking balloon safari flights.
In the same year, AfricanMecca won the
Tanzania Tourism Board Award at the Africa Travel Association (ATA) Congress
. This was for our work in promoting African wilderness safaris in our homeland in areas such as Selous, Ruaha, Mikumi, Katavi, Gombe and Mahale National Parks in Tanzania.
The
American Society Of Travel Advisors - Agents member lists AfricanMecca Safaris as its recommended Africa tour operator
for its specialty trips and for having gone above and beyond by providing exceptional service to agents and their clients. Since this is one of the world's largest associations of travel professionals, integrity and trust is vital for AfricanMecca to ensure utmost satisfaction. Founded in 1931, ASTA now has members in 140 countries and covers every aspect of world travel experience. As an ASTA Member, AfricanMecca Safaris is a reliable and dependable partner in operating safari tour programs, beach holidays, mountain climbing, specialty wedding, honeymoon trips and many other tour experiences.
We frequently find ourselves in the news for our matchless offerings. Various independent newspapers and journals often feature and recommend AfricanMecca in their travel itineraries. These have been included in the
Vancouver Sun with "One Man's Safari to Darkest Africa"
,
US Men's Journal Magazine's report on Masai Mara Hot Air Balloon Safaris
,
Washington Post's account of "The Kenyan Urban Jungle"
,
the Los Angeles Times Article on chimpanzee trekking in Mahale Mountains National Park
,
UK's Perfect Wedding magazine that featured AfricanMecca's recommendation of the Nest Tree House Safari at Serian Camp in Masai Mara
.
AfricanMecca Safaris partnered with the
Kenya Tourist Board in support of the Kenyan Team at the Olympic Games in London
by offering beach and safari holidays as competition prizes.
BBC Wildlife Magazine have also team partnered with AfricanMecca Safaris
in featuring iconic African wilderness experiences based on their exciting wildlife sequences led by renowned guides.
Some Of AfricanMecca Safaris Press References
34.

Post-Covid, opening up in more ways than one - Travel Weekly USA Features AfricanMecca Safaris View Point By Raza Visram
33.

AfricanMecca Safaris Donation Acknowledged By Wildlands Conservancy's Green Gala Gifts In-Kind Auction
32.

World Travel Market London (WTM) - Tanzania Destination Focus Quote By AfricanMecca Safaris
31. American Society Of Travel Advisors - Agents (ASTA) Recommends An Out Of Africa Experience Offered By AfricanMecca Safaris
30. Daily Mail UK - The World's 50 Best Beaches Revealed
29. AfricanMecca Safaris Was One Of The Judges For "The World's 50 Best Beaches© - The World's Hottest Beaches Ranked By The Globe's Top Travel Professionals
28. American Society Of Travel Advisors - Agents (ASTA) Recommends Tanzania As A Bush & Beach Destination Offered By AfricanMecca Safaris
27. Times Square New York Hosts Kenya Tourism Board & Wilderness Safaris Meet Up
26. Qantas Airline Showcases Lake Natron (#24) As "The Most Magnificent Natural Phenomena in the World" & Suggests AfricanMecca Safaris Recommended Camps On Where To Stay
25.

Irish News Recommends Kenya For Beaches & Safaris - AfricanMecca Featured For Mombasa Tours
24.

London Glossy Post Chills Out In Kenya - AfricanMecca Safaris Is Recommended For Day Tours
23. Condé Nast Traveller Türkiye Recommends AfricanMecca Safaris For Tana River White Water Rafting
22. Perfect Wedding In The UK Features Nest Tree House Safari At Serian Camp Offered By AfricanMecca Safaris
21. Listen To Audio Excerpt - Lehigh Valley Discourse Show On Pennsylvania WDIY NPR Radio Discussing TEACH Rwanda-AfricanMecca Safaris VolunTourism Efforts & Partnership in Rwanda Education
20. Men's Journal in the US features Serengeti & Masai Mara Hot Air Balloon Safaris offered by AfricanMecca Safaris
19. American Society Of Travel Advisors - Agents (ASTA) Recommends Safari To Kruger, Madikwe & Coastal Extension To Cape Town In South Africa Offered By AfricanMecca Safaris
18. Kenya Tourist Board & AfricanMecca Safaris Partner To Offer Kenya Beach & Safari Holiday Competition Prize In Support Of Team Kenya At The Olympics Games In London
17. US Tour Operator, AfricanMecca Safaris Evaluates High End Botswana Safaris To Okavango Delta, Chobe And Linyanti
16. American Society Of Travel Advisors - Agents (ASTA) Recommends South Africa As Your Luxury Africa Safari Destination Offered By AfricanMecca Safaris
15. American Society Of Travel Advisors - Agents (ASTA) Recommends Zambia As Your Luxury Africa Safari Destination Offered By AfricanMecca Safaris
14. BBC Wildlife Teams Up With AfricanMecca Safaris To Feature Iconic Africa Wildlife Experiences
13. American Society Of Travel Advisors - Agents (ASTA) Recommends Kenya As Your Affordable Africa Safari Destination Offered By AfricanMecca Safaris
12. AfricanMecca Safaris Scoops Tanzania Tourist Board Safari Award At African Travel Association (ATA) Congress
11. AfricanMecca Tops Best Adventure Travel Safari Company With National Geographic Adventure
10. American Society Of Travel Advisors - Agents (ASTA) Recommends Kenya As Your Honeymoon Africa Safari Destination Offered By AfricanMecca Safaris
9.

US Tour Operator Launches Zambia Safari & Victoria Falls Travel Tours In Southern Africa
8. AfricanMecca Eastern Travel Association Trade Show Participation
7. Do It Yourself & One Man's Safari To Darkest Africa -- At Least At Night - Special to the Vancouver Sun By Jeffrey Groberman
6. Kenya's Urban Jungle - TRAVEL Q&A - Washington Post
5. Los Angeles Times Article On Chimpanzee Trekking On Mahale Mountains National Park
4. Coastweek Newspaper - AfricanMecca Clients Renew Vows At Satao Rock Camp
3. Incentive Group Of 28 From Kentucky Fried Chicken (South Africa) - Republiek Voedsel Visiting Mombasa
2. American Couple From New York Get Married On Diani Beach
1. AfricanMecca & African American Ethnic Sport Hall Of Fame Partnership
AFRICANMECCA REVIEWS
What are our Customers saying about us? READ MORE REVIEWS

Greetings to you and our most fervent thanks for a wonderful trip of Kenya, Zanzibar, South Africa & Victoria Falls. Everything went very well. This was truly a perfect vacation. Thank you so much for all your arrangements.

Adrienne & Barrie Carter - Canada

Dear Raza, The accommodations you recommended were superb. We loved them all -- Giraffe Manor, Wilderness Trails, Governor's Il Moran, Ngorongoro Crater Lodge and Mnemba Island Lodge.

Pat Bernard, Vice President, Global Channel Sales, Novell Corp - New Hampshire United States

AfricanMecca Safaris created a remarkable honeymoon tailored to our interests and desires. The quality of service and delivery of experience was unsurpassed. I highly recommend AfricanMecca Safaris to honeymooners, families, or any traveler.

Noorin & Jason Nelson - Maryland, United States

We had a great time on your safaris. Thank you very much for all that you did for us. We were in Africa overall for 5 weeks and spent time in South Africa, Zambia, Zimbabwe, Kenya and Tanzania. We just totally loved it.

Bruce and Susie Ironside - New Zealand

I cannot say enough about the quality of AfricanMecca. Their teams in Kenya and Tanzania were top notch. Raza, again thanks to you and your entire organization! We will be repeat customers.

Dan Kobick - Managing Director, PricewaterhouseCoopers - New York, United States

I booked my safari holiday through AfricanMecca. They were the most helpful company I have ever dealt with and I work within the travel industry. I had the most amazing time. The holiday went as clockwork with no hitches anywhere.

Shelley Roberts - Hemel Hempstead, United Kingdom

This is to let you know my guests, The Bryant's, had a wonderful time on the trip Samburu, Masai Mara/Kenya, Chobe/Botswana & Victoria Falls/Zambia. Everything was perfect! Thank you..

Christine Milan - MT Carmel Travel - Connecticut, United States
CONTACT AND TALK TO OUR SAFARI EXPERTS TODAY TO KICK-START YOUR TOUR PLANNING PROCESS
Request Africa Custom Or Tailor-Made Safari Pricing Based On Your Specific Travel Dates At Your Preferred Safari Tier Camp Or Lodge
CONTACT AN EXPERT ON AFRICA SAFARI PRICES & TOURS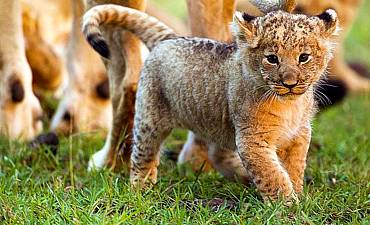 Read More +
SAFARI TRIP IDEAS FOR AFRICA
Review diverse Africa safari experiences available from luxury, honeymoons, photo and family tours to bush walks, birding, balloon trips, horse rides including private, custom and boutique options.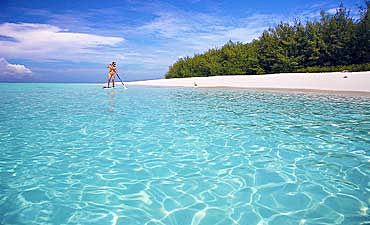 Read More +
BEACH TRIP IDEAS FOR AFRICA
Review diverse Africa seaside experiences available from idyllic beaches and castaway barefoot islands to scuba diving and snorkeling in marine reserves, fishing, dhow cruises and coastal excursions.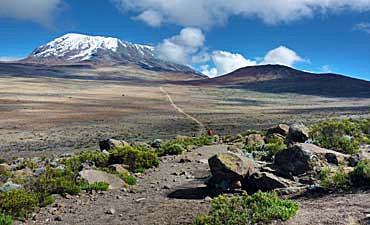 Read More +
AFRICA MOUNTAIN TRIP IDEAS
Review mountain climbing experiences available in Africa – the highest in Africa, Kilimanjaro. Go on guided treks to Mount Kenya, Meru to Ol Doinyo Lengai. Your climb is entirely your own to design.
Comprehensive Africa Safari & Tour Planning Guide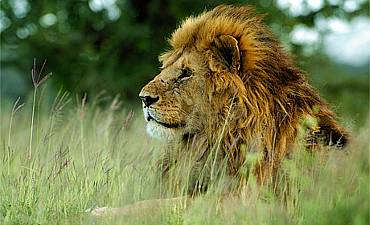 Read More +
SAFARI PRICES FOR AFRICA
Review recommended itineraries and prices of our discerning Africa safaris with the option of customizing your tour based on your needs and preferences.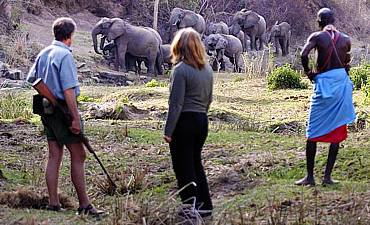 Read More +
AFRICA TRIP IDEAS
Review experiences from wildlife photo safari, horse riding, bush walks, mountain treks, honeymoon to family beach vacation, diving, snorkeling & fishing.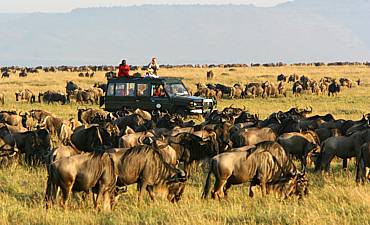 Read More +
PARKS & RESERVES IN AFRICA
Review information on wildlife parks and reserves in Eastern and Southern Africa: Tanzania, South Africa, Kenya, Botswana, Zambia and other countries.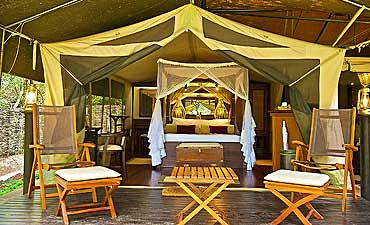 Read More +
ACCOMMODATIONS IN AFRICA
Review information on safari camps, lodges, city hotels, beach resorts in Africa's pristine wilderness, cities, Swahili coastal shores and idyllic islands.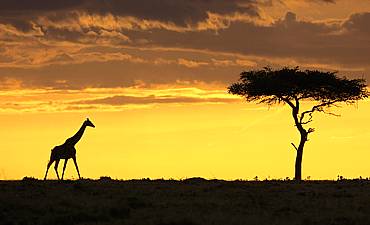 Read More +
BEST TIME TO VISIT AFRICA
Review details on the best time to go to Africa to visit its diverse wildlife wildernesses, lakes, rivers, mountains, forests, islands, beaches and other ecologies.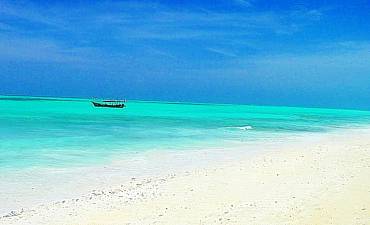 Read More +
BEACHES & ISLANDS OF AFRICA
Review Africa's beautiful Indian Ocean coast and islands where the turquoise waters tenderly wash up white sand beaches that create a serene ambience.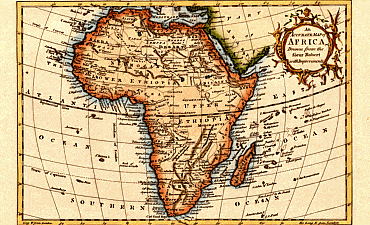 Read More +
AFRICAN COUNTRY PROFILES
Review information and travel tips on African countries: climate, culture, geography, history, tipping guide, entry requirements, what to pack and wear and more.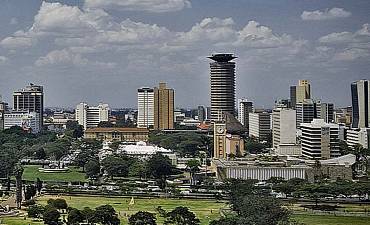 Read More +
CITY DAY TOURS FOR AFRICA
Review full or half day city tour options for Cape Town, Nairobi, Johannesburg, Zanzibar etc. Experiences can be customized around your vacation travels.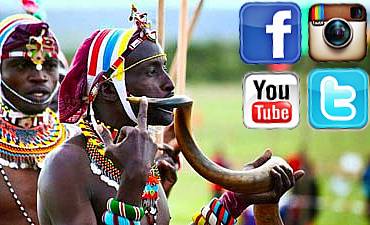 Read More +
AFRICA SOCIAL MEDIA NEWS
Review Facebook, Twitter, YouTube and Instagram real time social media news for Africa lodgings, parks, towns, beaches, islands, climbs and more.
ARE YOU PLANNING TO BOOK AN AFRICAN SAFARI?
Do You Need Knowledgeable, Experienced & Specialist Guidance For Your Travels In Africa? Let Us Help Plan Your Trip Itinerary Correctly
CONTACT AN AFRICA VACATION EXPERT
EXPLORE MORE ON NATIONAL PARKS, CAMPS, LODGES, BEACHES & RESORTS IN AFRICA
HAVE YOU VISITED AFRICA FOR A SAFARI, BEACH OR ANY OTHER TOUR VACATION?
Write A Travel Or Tourist Trip Review To Share Your Experiences
WRITE AFRICA TRIP REVIEW
AMS BLOG
VIEW ALL -
26 October 2017 by AfricanMecca Safaris, in Blog For AfricanMecca Safaris,Safari Planning Blog Posts - AfricanMecca Safaris

Baggage Guidance & Restrictions On Flying Safaris In Africa Published By Afr...

READ MORE +

07 June 2017 by AfricanMecca Safaris, in Blog For AfricanMecca Safaris,Latest Kenya Blog Posts From AfricanMecca Safaris,Safari Planning Blog Posts - AfricanMecca Safaris

Horseback Riding Safari In Masai Mara (Kenya) Published By AfricanMecca Safaris ...

READ MORE +

24 March 2017 by AfricanMecca Safaris, in Blog For AfricanMecca Safaris,Safari Planning Blog Posts - AfricanMecca Safaris

Times Square New York Hosts Kenya Tourism Board & Wilderness Safaris Meet Up...

READ MORE +