Read More On The Best Time To Travel To Africa For A Safari & Beach Vacation
Africa is a vast and infinitely varied continent offering endless variations of climate, landscape and wildlife, but generally, the climate is warm and sunny, with marked differences between wet and dry seasons which affect accessibility, comfort and also wildlife concentration and dispersal. Coasts, mountains and plains provide distinct attractions at different times of the year. AfricanMecca Safaris will happily help you to decide on the best time to go to Africa, depending on the things you most want to do and see and on the most favorable local conditions.
Southern Africa has a hot, wet, lush summer usually between November and April, with a cooler, winter, from May to August, when evening temperatures can become quite chilly. The temperatures start increasing in September and peaks in October. It is certainly possible to enjoy a holiday in Southern Africa at any time of the year.

You will be spoiled for choice, from South Africa, Namibia, Botswana to Zambia, Zimbabwe, Mozambique and Malawi and have to decide on your viewing priorities, or better still, come back again for a further African adventurous tour at another time. You may want to track the elusive mountain gorilla in Uganda, Rwanda or Congo in Eastern-Central Africa, visit sites of historical footsteps of early explorers like Dr. Livingstone, to discovering the mist-shrouded tropical lakes and mountains e.g Kilimanjaro.
Considerations to take into account include seasonal accessibility, rainfall, heat and the presence of mosquitoes, but also factors such as seasonal pricing of accommodations to the exodus of wildlife e.g. wildebeests of Masai Mara – Serengeti, elephants of Chobe, zebras of Makgadikgadi, humpback whales of the Indian Ocean and much more. In Eastern Africa, there are two dry and two wet seasons. The humidly dry-hot months are January and February while the dry-cool months are from July to September. The long rains are from March through June while the short rains are October to December.
Kenya and Tanzania present fewer logistical hurdles, with efficient infrastructure and a more settled outlook, but the most sought after seasonal events, such as movements and breeding times of birds and mammals, or the flooding or drying out of lakes and rivers, can require careful information gathering to predict when and where they will occur. AfricanMecca Safaris has unsurpassed local knowledge and up-to-the minute intelligence to ensure that your trip to Africa is not disrupted.

1. Best Time To Tour Southern Africa
In Southern Africa, which includes Botswana, Namibia, Mozambique, Malawi, Zambia, Zimbabwe and South Africa, game viewing is usually best in the dry-winter months between May and October, when vegetation start withering and easily visible wildlife clusters around permanent water sources in large numbers. On the sub-tropical Indian Ocean coast north of Durban to Pemba, the sea is warm and the sun shines, even during the rainy season and winter too. The earlier winter months are also the most bearable time to go trekking in the Kalahari Desert with the Bushmen.
It needs to be borne in mind that although there are fewer tourists in winter and prices may be lower, some attractions may be closed or limited due to adverse weather conditions. September to April is the best time for a gourmet dining and wine-tasting tour of the Cape Winelands while May through July welcomes a marine feeding frenzy as millions of sardines spill along the East Coast, attracting thousands of dolphins, sharks and seabirds. In South Africa, the Namaqualand veldt explodes into a flaming landscape of daisies from August to September, and the Garden Route enjoys year-round showers accounting for its beauty and popularity with seaside and floral aficionados on tour.

September to November is also the time to see mating Southern Right Whales just offshore along the Whale Coast, especially at Hermanus. Humid rainy-summer months from November reward intrepid adventurers on a wildlife holiday who brave high temperatures and sudden afternoon cloudbursts with plenty of newborn zebra foals, antelopes and wildebeest calves. This is also the best time for bird-watching, when migrant flocks arrive and the males don their colorful breeding plumage. Park roads are usually well-maintained for most of the year but not so in the wet especially in isolated wildernesses of Zambia and Botswana.
The full volume of Victoria Falls is advertised for visitors to Zimbabwe and Zambia's Livingstone at peak times from March to May. But the actual falls grounds are more easily accessible at Livingstone Island and Devil's Pool and less drenching as the flow lessens in the dry season of August to November, when there are increased visitors and prices are higher too. Huge herds of elephant are an incredible but frequent extra, since the northern borders of Chobe's Botswana and Zimbabwe are home to over 200,000 of the stately pachyderms.

After the rains of November to March, the Okavango Delta in Botswana enjoys its highest waters from April to June with increasing game concentrations from July to October when guests enjoying a trip to the Delta and Linyanti will usually find access roads are dry and passable. Red lechwe are frequently seen bounding through the shallow waters pursued by adapted lions who have learned to swim. The driest country below the Sahara, with summer temperatures over 100 degrees Fahrenheit, offers distinct game viewing opportunities to adventurous travelers on tour in Namibia from May to October.
The Sossusvlei sand dunes are spectacular at any time of year, but nighttime temperatures fall below freezing in June and July. The Caprivi Strip, a very rewarding area for twitchers, is best visited during the rains, from December to March; though, the risk of malaria increases as more water is present on the grounds. Most safari lodges in Zambia are only open between April and November due to flooding and poor roads, but birdwatchers and botanists will enjoy South Luangwa during the "Emerald" green season, when distinct wildlife, wildflowers and blossoming trees make a picture of paradise.
Visitors who travel to Malawi are advised to avoid the humidly-hot and wet summer months of December to March when roads are skid pans of liquid red laterite clay and mosquitoes are a malaria hazard. But from May to October, the shore of Lake Malawi is a beach bum´s delight and the savannah of Liwonde is home to elephant and prides of lions. However, on the higher plateau of Zomba and Nyika, nights can be cold enough for log fires and warm sweaters.

Watch out at night for the elusive leopard and lurking hyena! Much of Southern Africa consists of great swathes of totally pristine wilderness in private concessions where visitors can enjoy privacy and seclusion at various levels of luxury, at a price. The top premium tented camps are often fully booked a year in advance, especially for popular holiday times, like Christmas.
With such variety and complexity of considerations to weigh as you plan your ideal African dream vacation, you would be well advised to engage a native-run safari tour team who are intimately acquainted with all the diversities and difficulties you may encounter and can craft a seamless personal itinerary to suit your every desire and bespoke preference. AfricanMecca Safaris' exceptional teams take great pride designing custom itineraries to take the uncertainty out of distance booking and giving you the best possible options for your dream trip to Southern Africa.
2. Best Time To Tour Eastern Africa
The Eastern Africa region consists of Kenya, Tanzania, Uganda and Rwanda. In general, guests on holiday stay in small, personable camps to high density lodges, some geared to mass market, due to the large numbers of seasonal visitors wishing to view particular phenomena, such as the annual migration of over a million wildebeests and thousands of zebras in the Serengeti National Park in northern Tanzania and Masai Mara National Reserve in southwestern Kenya.
This spectacular movement is one of the most amazing events in the natural world. But to be sure to see it in comfort, you will need to pick your spot. It continues all through the year with the Lobo herds arriving in the Ndutu area from December onwards where they remain for a mass breeding season in February and March, with thousands of newborn to be seen and photographed while witnessing concomitant gut-wrenching thrills when hungry predators battle with vigilant mothers or snatch the helpless young.

From April, the herds move past central Seronera and westwards through the vast Serengeti plains, in search of fresh fodder, and on to the Western Corridor around May to June and then further north of Serengeti by Kogatende and Lamai Triangle from July onwards, and then finally into Masai Mara from August before embarking on the return journey to the eastern Lobo wilderness, following the short rains in October.
This trek has dramatic highlights in river crossings at Mara and Grumeti where giant crocodiles lie in wait and terrestrial predators hang around for easy ambushes. So you must decide if you want to join the hordes in the most popular locations, or opt for more secluded mobile camps that allow you to find the herds in more remote wilderness reaches. You will need expert advice from safari organizers and trackers as dates vary from season to season depending on the rainfall and growth of pasture.
AfricanMecca Safaris have the intelligence at their fingertips and can confidently advise you on the best choices and arrange your optimal Kenyan or Tanzanian migration tour itinerary. Although climatic factors can vary, especially with signs of gradual climate change, there are usually two rainy seasons in East Africa, "short rains" which begin in October to December, and "long rains" in March to June, when very few safari camps close down because of deteriorating roads, fewer guests and to allow for the wilderness to renew.

From January to February with early parts of March, the East African climate is hot, dry and humid with the best game viewing, but the best time to view the migratory herds on a trip to Kenya and the Masai Mara is when they return to lush pasture between August and October. In Tanzania, the dry season, from June to October, offers the best general game viewing, but the wildebeest migration mostly circumambulates the Serengeti from November to August.
If climbing Mount Kilimanjaro is on your bucket list, this is best attempted from July to October or between January and February. An East African beach holiday on the idyllic Indian Ocean coast of Mombasa, Malindi, Watamu, Kilifi, Dar es Salaam, Bagamoyo, Kilwa, Pangani or offshore islands of Lamu, Funzi, Zanzibar, Pemba, Mafia, Fanjove, Lazy Lagoon, Chumbe, Chapwani and Mnemba are an first-rate choice to combine with a game viewing Kenya and Tanzania wildlife vacation, and can be indulged in all year round, but it is best to avoid unsettled periods of long rains, which can occur in between April and June.
In Uganda and Rwanda and also Congo, Gorilla trekking is a year-round African safari activity, but it is more comfortable in the steep, mountainous rainforests in the dryer, cooler period from June to September, or between the drier period of January and February, although temperatures are higher. These are also the best times for game viewing on the Ugandan and Rwandan savanna national parks like Queen Elizabeth, Murchison Falls and Akagera, whilst November to April are the best times for birdwatching when migrant species join the rich endemic population.

But rainfall is especially high from March to May which can prove very inconvenient. However, you may prefer to look for chimpanzees in Nyungwe during either of the two rainy seasons, between February and June or September and December. This is because food is harder to find in the dry and chimps rove further afield in the search, so they are more difficult to locate. No matter what your preferences may be, it is soon apparent that the East African wilderness is extremely complex and variable making it difficult to combine the elements you prefer in one trip to Africa.
For this reason AfricanMecca Safaris can offer outstanding assistance and convenience by motivation of their expert knowledge of the region and network of reliable accommodation suppliers, logistical team partners, guides, and ranger informants who make it possible to offer unrivaled service in crafting the best possible solution to your plethora of choices. Let AfricanMecca share your dream and take the load of your shoulders. You can rely on us to do our very best for you and to take great pride in your satisfaction.

CONTACT AND TALK TO OUR SAFARI EXPERTS TODAY TO KICK-START YOUR TOUR PLANNING PROCESS
Request Africa Custom Or Tailor-Made Safari Pricing Based On Your Specific Travel Dates At Your Preferred Safari Tier Camp Or Lodge
CONTACT AN EXPERT ON AFRICA SAFARI PRICES & TOURS
Comprehensive Africa Safari & Tour Planning Guide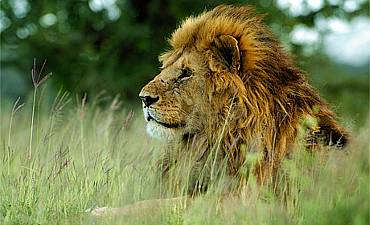 Read More +
SAFARI PRICES FOR AFRICA
Review recommended itineraries and prices of our discerning Africa safaris with the option of customizing your tour based on your needs and preferences.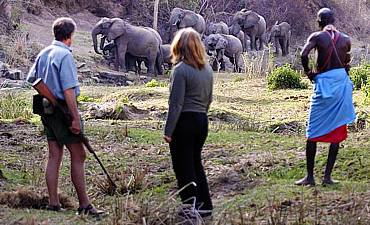 Read More +
AFRICA TRIP IDEAS
Review experiences from wildlife photo safari, horse riding, bush walks, mountain treks, honeymoon to family beach vacation, diving, snorkeling & fishing.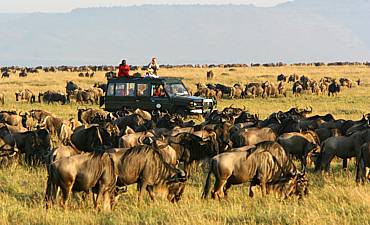 Read More +
PARKS & RESERVES IN AFRICA
Review information on wildlife parks and reserves in Eastern and Southern Africa: Tanzania, South Africa, Kenya, Botswana, Zambia and other countries.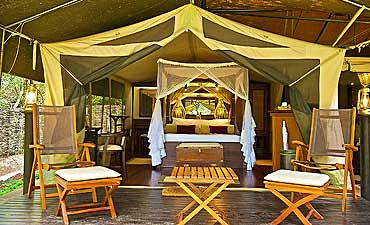 Read More +
ACCOMMODATIONS IN AFRICA
Review information on safari camps, lodges, city hotels, beach resorts in Africa's pristine wilderness, cities, Swahili coastal shores and idyllic islands.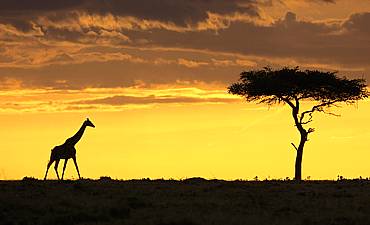 Read More +
BEST TIME TO VISIT AFRICA
Review details on the best time to go to Africa to visit its diverse wildlife wildernesses, lakes, rivers, mountains, forests, islands, beaches and other ecologies.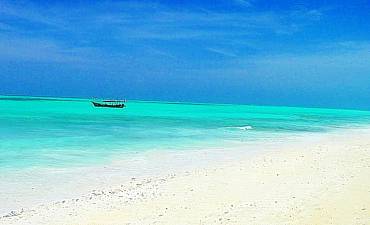 Read More +
BEACHES & ISLANDS OF AFRICA
Review Africa's beautiful Indian Ocean coast and islands where the turquoise waters tenderly wash up white sand beaches that create a serene ambience.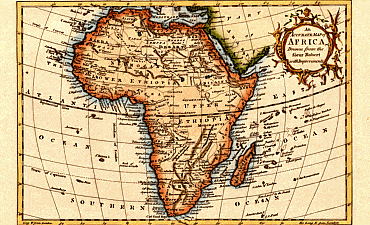 Read More +
AFRICAN COUNTRY PROFILES
Review information and travel tips on African countries: climate, culture, geography, history, tipping guide, entry requirements, what to pack and wear and more.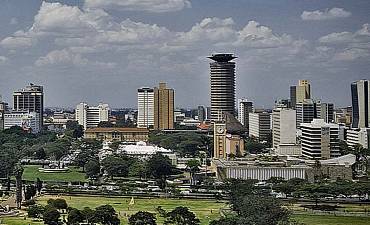 Read More +
CITY DAY TOURS FOR AFRICA
Review full or half day city tour options for Cape Town, Nairobi, Johannesburg, Zanzibar etc. Experiences can be customized around your vacation travels.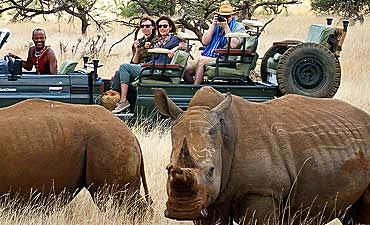 Read More +
TOP 12 REASONS TO VISIT AFRICA
There are infinite reasons to visit Africa e.g wildlife safaris, gorilla and chimp treks, birding, beaches, mountain climbing, cultural tours and more.
AFRICANMECCA REVIEWS
What are our Customers saying about us? READ MORE REVIEWS

Greetings to you and our most fervent thanks for a wonderful trip of Kenya, Zanzibar, South Africa & Victoria Falls. Everything went very well. This was truly a perfect vacation. Thank you so much for all your arrangements.

Adrienne & Barrie Carter - Canada

Dear Raza, The accommodations you recommended were superb. We loved them all -- Giraffe Manor, Wilderness Trails, Governor's Il Moran, Ngorongoro Crater Lodge and Mnemba Island Lodge.

Pat Bernard, Vice President, Global Channel Sales, Novell Corp - New Hampshire United States

AfricanMecca Safaris created a remarkable honeymoon tailored to our interests and desires. The quality of service and delivery of experience was unsurpassed. I highly recommend AfricanMecca Safaris to honeymooners, families, or any traveler.

Noorin & Jason Nelson - Maryland, United States

We had a great time on your safaris. Thank you very much for all that you did for us. We were in Africa overall for 5 weeks and spent time in South Africa, Zambia, Zimbabwe, Kenya and Tanzania. We just totally loved it.

Bruce and Susie Ironside - New Zealand

I cannot say enough about the quality of AfricanMecca. Their teams in Kenya and Tanzania were top notch. Raza, again thanks to you and your entire organization! We will be repeat customers.

Dan Kobick - Managing Director, PricewaterhouseCoopers - New York, United States

I booked my safari holiday through AfricanMecca. They were the most helpful company I have ever dealt with and I work within the travel industry. I had the most amazing time. The holiday went as clockwork with no hitches anywhere.

Shelley Roberts - Hemel Hempstead, United Kingdom

This is to let you know my guests, The Bryant's, had a wonderful time on the trip Samburu, Masai Mara/Kenya, Chobe/Botswana & Victoria Falls/Zambia. Everything was perfect! Thank you..

Christine Milan - MT Carmel Travel - Connecticut, United States
ARE YOU PLANNING TO BOOK AN AFRICAN SAFARI?
Do You Need Knowledgeable, Experienced & Specialist Guidance For Your Travels In Africa? Let Us Help Plan Your Trip Itinerary Correctly
CONTACT AN AFRICA VACATION EXPERT
EXPLORE MORE ON NATIONAL PARKS, CAMPS, LODGES, BEACHES & RESORTS IN AFRICA
HAVE YOU VISITED AFRICA FOR A SAFARI, BEACH OR ANY OTHER TOUR VACATION?
Write A Travel Or Tourist Trip Review To Share Your Experiences
WRITE AFRICA TRIP REVIEW
AMS BLOG
VIEW ALL -
26 October 2017 by AfricanMecca Safaris, in Blog For AfricanMecca Safaris,Safari Planning Blog Posts - AfricanMecca Safaris

Baggage Guidance & Restrictions On Flying Safaris In Africa Published By Afr...

READ MORE +

07 June 2017 by AfricanMecca Safaris, in Blog For AfricanMecca Safaris,Latest Kenya Blog Posts From AfricanMecca Safaris,Safari Planning Blog Posts - AfricanMecca Safaris

Masai Mara Horseback Riding Safari In Kenya Published By AfricanMecca Safaris | ...

READ MORE +

24 March 2017 by AfricanMecca Safaris, in Blog For AfricanMecca Safaris,Safari Planning Blog Posts - AfricanMecca Safaris

Times Square New York Hosts Kenya Tourism Board & Wilderness Safaris Meet Up...

READ MORE +