What is "SEARCH For Africa" By AfricanMecca and what does it stand for:
Sustainable tourism that allows minimal environmental and habitat impact.
Education within the local population that allows communities to be protectors and champions of the ecosystems while appreciating and being respectful of customs, language, and ways of life.
Authentic and unscripted nature, wildlife and cultural experience with low tourist numbers at safari camps and lodges.
Responsibility in caring for the environment, business practices, fair trade and high quality operational standards.
Conservation model to protect wildlife, reduce pressure and encroachment on the ecology.
Hospitality inclusion of communities, and support of camps, lodges and transportation organizations who are genuinely focused on local investment and the creation of community employment.
Ratings For "SEARCH For Africa"
Excellent - The accommodations in the itinerary complies with ALL criteria for "SEARCH For Africa" guidelines.
Very Good - The accommodations in the itinerary complies with MOST criteria for "SEARCH For Africa" guidelines.
Good - The accommodations in the itinerary complies with SOME criteria for "SEARCH For Africa" guidelines.
AfricanMecca Safaris is progressively and proactively in support of sustainable African tourism development. Socially responsible tourism matters and does make a measurable difference. Most of the fascinating, beautiful and unique African travel destinations are situated in fragile, vulnerable, remote areas which are seriously threatened by irresponsible tourism, most often promoted in the interests of corporate profit making whose results are damaging to the wildlife, the wilderness and the indigenous people. In sync with "Maslow's Hierarchy of Needs", one can hardly expect a marginalized, starving community to embrace conservation measures that do not offer them any benefit, but threaten their homes, their way of life, their self-respect and their very survival. The fused model for supportable safaris and tour experiences in Africa as practiced by AfricanMecca Safaris, encourages discerning and like-minded tourists to experience the authentic otherness of their destinations by embracing the local culture while promoting the economic well-being of the people and the conservation of resident wildlife and habitats. Sustainable tourism makes as little negative impact as possible on the environment with a positive benefit to local communities by improving their wholesome infrastructure. There is improved training and employment with opportunities for upward mobility within the community due to their own efforts in protecting, conserving and promoting the unique attributes of the areas, skills and services available to them. It is necessary to ensure the downward sharing of benefits received from serene, nature immersed wilderness vacationing trips to ensure community empowerment as decision makers and enthusiastic supporters of the measures necessary to increase their potential as a tourist destination without damage or exploitation.
In sustainable partnership with The David Sheldrick Wildlife Trust in Nairobi, AfricanMecca Safaris fosters elephant, rhino and giraffe at their wonderful animal orphanage that borders Nairobi National Park.
The trifecta objective of sustainable eco-tourism is to combine positive experiences for travelers with positive benefits to the people and safari destinations they visit on tour in Africa. Ethical tourism companies make this possible through their commitment to improve and upkeep more responsible forms of hospitality in terms of local employment prospects, healthier conservation, personal involvement, accountability and responsibility. They achieve this through intimate knowledge of the politics, economy and culture of each destination as well as their respect for traditional values. It also means that African tourist facilities are operated with the consent and support of local communities who are best placed to protect the resources they own. A vital factor is control of the impact of escalating tourist numbers that can damage vulnerable wilderness, mountain and coastal areas. Small local hostelries are encouraging modest backpackers and less opulent tourists are seen as a growing source of sustainable revenue. Green or eco policies in place include recycling waste, using renewable energy sources, conserving water and generally ensuring minimal negative social and environmental impact so that travelers on tour leave behind only good impressions and take away only beautiful memories and photographs. Enlightened social policies include provision for disabled access, opportunities for local youth training, provision of improved infrastructure, health, education and business initiatives including crafts, husbandry and economic benefits for local communities. With these objectives in mind, AfricanMecca Safaris supports unique non-profit ventures, including Rhino Ark & Charge, The David Sheldrick Wildlife Trust (fostering elephants, giraffes and rhinos), The East African Wildlife Society and their own self-funded education and medical assistance initiatives as well as supporting international charities such as Teach Rwanda, Smile Train, Red Cross, GiveDirectly (Basic Income Support) and the African Medical and Research Foundation (AMREF). AfricanMecca Safaris sees a successful business as one that makes a positive contribution to the future welfare of its partners, its travelers, its employees and the world in general by promoting preservation, economic development, fair trade and environmental integrity.
Orphan Animals Fostered By AfricanMecca Safaris
1. Orphan Elephant MAISHA -
Fostering Certificate
,
Orphan Profile
,
Keeper's Diary
2. Ophan Giraffe KIKO -
Fostering Certificate
,
Orphan Profile
,
Keeper's Diary
3. Orphan Rhino SOLIO -
Fostering Certificate
,
Orphan Profile
,
Keeper's Diary
4. Orphan Elephant SATTAO -
Fostering Certificate
,
Orphan Profile
,
Keeper's Diary
5. Orphan Elephant MAKTAO -
Fostering Certificate
,
Orphan Profile
,
Keeper's Diary
6. Orphan Elephant MUSIARA -
Fostering Certificate
,
Orphan Profile
,
Keeper's Diary
AFRICANMECCA REVIEWS
What are our Customers saying about us? READ MORE REVIEWS

Greetings to you and our most fervent thanks for a wonderful trip of Kenya, Zanzibar, South Africa & Victoria Falls. Everything went very well. This was truly a perfect vacation. Thank you so much for all your arrangements.

Adrienne & Barrie Carter - Canada

Dear Raza, The accommodations you recommended were superb. We loved them all -- Giraffe Manor, Wilderness Trails, Governor's Il Moran, Ngorongoro Crater Lodge and Mnemba Island Lodge.

Pat Bernard, Vice President, Global Channel Sales, Novell Corp - New Hampshire United States

AfricanMecca Safaris created a remarkable honeymoon tailored to our interests and desires. The quality of service and delivery of experience was unsurpassed. I highly recommend AfricanMecca Safaris to honeymooners, families, or any traveler.

Noorin & Jason Nelson - Maryland, United States

We had a great time on your safaris. Thank you very much for all that you did for us. We were in Africa overall for 5 weeks and spent time in South Africa, Zambia, Zimbabwe, Kenya and Tanzania. We just totally loved it.

Bruce and Susie Ironside - New Zealand

I cannot say enough about the quality of AfricanMecca. Their teams in Kenya and Tanzania were top notch. Raza, again thanks to you and your entire organization! We will be repeat customers.

Dan Kobick - Managing Director, PricewaterhouseCoopers - New York, United States

I booked my safari holiday through AfricanMecca. They were the most helpful company I have ever dealt with and I work within the travel industry. I had the most amazing time. The holiday went as clockwork with no hitches anywhere.

Shelley Roberts - Hemel Hempstead, United Kingdom

This is to let you know my guests, The Bryant's, had a wonderful time on the trip Samburu, Masai Mara/Kenya, Chobe/Botswana & Victoria Falls/Zambia. Everything was perfect! Thank you..

Christine Milan - MT Carmel Travel - Connecticut, United States
CONTACT AND TALK TO OUR SAFARI EXPERTS TODAY TO KICK-START YOUR TOUR PLANNING PROCESS
Request Africa Custom Or Tailor-Made Safari Pricing Based On Your Specific Travel Dates At Your Preferred Safari Tier Camp Or Lodge
CONTACT AN EXPERT ON AFRICA SAFARI PRICES & TOURS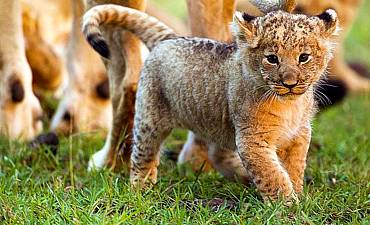 Read More +
SAFARI TRIP IDEAS FOR AFRICA
Review diverse Africa safari experiences available from luxury, honeymoons, photo and family tours to bush walks, birding, balloon trips, horse rides including private, custom and boutique options.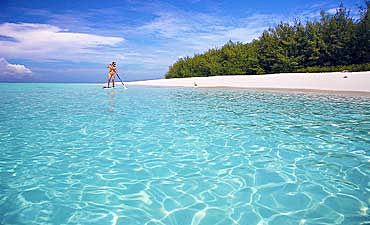 Read More +
BEACH TRIP IDEAS FOR AFRICA
Review diverse Africa seaside experiences available from idyllic beaches and castaway barefoot islands to scuba diving and snorkeling in marine reserves, fishing, dhow cruises and coastal excursions.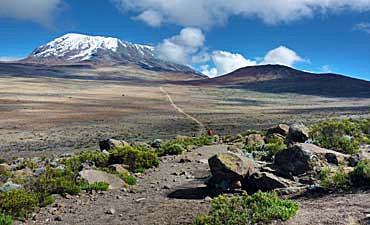 Read More +
AFRICA MOUNTAIN TRIP IDEAS
Review mountain climbing experiences available in Africa – the highest in Africa, Kilimanjaro. Go on guided treks to Mount Kenya, Meru to Ol Doinyo Lengai. Your climb is entirely your own to design.
Comprehensive Africa Safari & Tour Planning Guide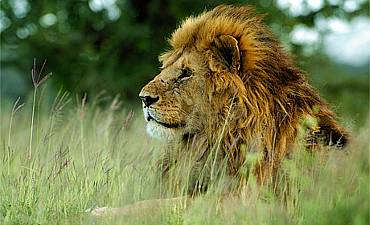 Read More +
SAFARI PRICES FOR AFRICA
Review recommended itineraries and prices of our discerning Africa safaris with the option of customizing your tour based on your needs and preferences.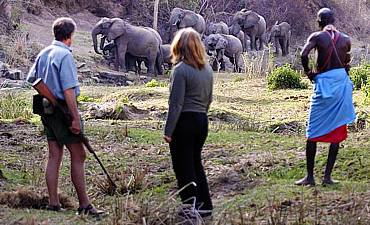 Read More +
AFRICA TRIP IDEAS
Review experiences from wildlife photo safari, horse riding, bush walks, mountain treks, honeymoon to family beach vacation, diving, snorkeling & fishing.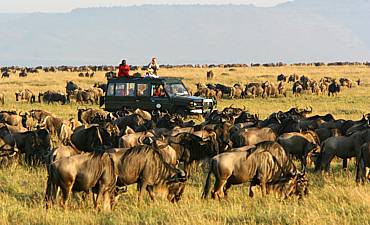 Read More +
PARKS & RESERVES IN AFRICA
Review information on wildlife parks and reserves in Eastern and Southern Africa: Tanzania, South Africa, Kenya, Botswana, Zambia and other countries.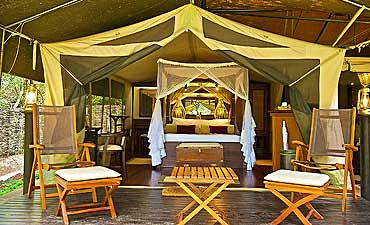 Read More +
ACCOMMODATIONS IN AFRICA
Review information on safari camps, lodges, city hotels, beach resorts in Africa's pristine wilderness, cities, Swahili coastal shores and idyllic islands.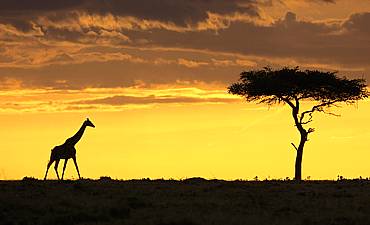 Read More +
BEST TIME TO VISIT AFRICA
Review details on the best time to go to Africa to visit its diverse wildlife wildernesses, lakes, rivers, mountains, forests, islands, beaches and other ecologies.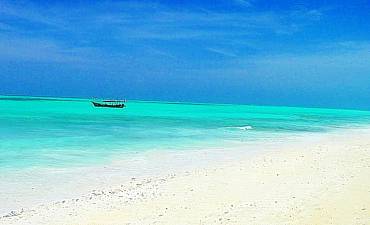 Read More +
BEACHES & ISLANDS OF AFRICA
Review Africa's beautiful Indian Ocean coast and islands where the turquoise waters tenderly wash up white sand beaches that create a serene ambience.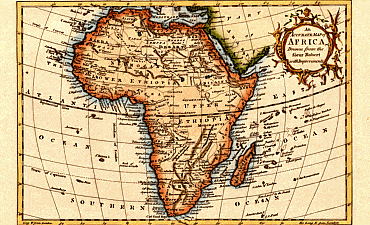 Read More +
AFRICAN COUNTRY PROFILES
Review information and travel tips on African countries: climate, culture, geography, history, tipping guide, entry requirements, what to pack and wear and more.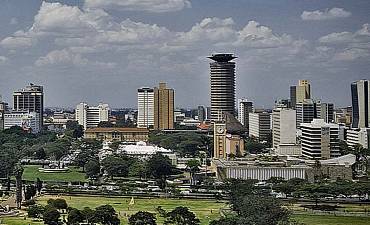 Read More +
CITY DAY TOURS FOR AFRICA
Review full or half day city tour options for Cape Town, Nairobi, Johannesburg, Zanzibar etc. Experiences can be customized around your vacation travels.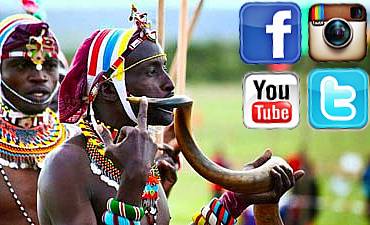 Read More +
AFRICA SOCIAL MEDIA NEWS
Review Facebook, Twitter, YouTube and Instagram real time social media news for Africa lodgings, parks, towns, beaches, islands, climbs and more.
ARE YOU PLANNING AN AFRICAN SAFARI?
Do You Need Knowledgeable, Experienced & Specialist Guidance For Your Travels In Africa? Let Us Help Plan Your Trip Itinerary Correctly
CONTACT AN AFRICA VACATION EXPERT
EXPLORE MORE ON NATIONAL PARKS, CAMPS, LODGES, BEACHES & RESORTS IN AFRICA
HAVE YOU VISITED AFRICA FOR A SAFARI, BEACH OR ANY OTHER TOUR VACATION?
Write A Travel Or Tourist Trip Review To Share Your Experiences
WRITE AFRICA TRIP REVIEW
AMS BLOG
VIEW ALL -
26 October 2017 by AfricanMecca Safaris, in Blog For AfricanMecca Safaris,Safari Planning Blog Posts - AfricanMecca Safaris

Baggage Guidance & Restrictions On Flying Safaris In Africa 26 October 2017 ...

READ MORE +

07 June 2017 by AfricanMecca Safaris, in Blog For AfricanMecca Safaris,Latest Kenya Blog Posts From AfricanMecca Safaris,Safari Planning Blog Posts - AfricanMecca Safaris

Horseback Riding Safari In Masai Mara (Kenya) 07 June 2017 | Published By Africa...

READ MORE +

24 March 2017 by AfricanMecca Safaris, in Blog For AfricanMecca Safaris,Safari Planning Blog Posts - AfricanMecca Safaris

Times Square New York Hosts Kenya Tourism Board & Wilderness Safaris Meet Up...

READ MORE +