Expert Guide On The AfricanMecca Team
AfricanMecca Safaris offers a unique and totally comprehensive style of team travel service, from the vantage point of people who really know and love travel in Africa. Our strength and efficiency stems from our ability to interact on a personal level with clients and accommodation providers in this remote, unpredictable and complex area in a way that cannot be matched by online interactions only.
We take on board the dreams and desires of our guests who consult us thus allowing us respond with total empathy and full local knowledge, providing the most fantastic opportunities for matchless experiences and insights into the rich variety and heart-stopping beauty of our native continent.
From the Indian Ocean beach idylls of Zanzibar, Mozambique, Seychelles, Mauritius to the snows of Mount Kilimanjaro; from rich game in the volcanic Crater of Ngorongoro to the Makgadikgadi meerkats of the Kalahari Desert, the Big 7 of Kruger and Cape Town, the thundering Victoria Falls, the striking orange dunes of Sossusvlei, the buffalo battling lions of the Okavango Delta, the large riverine elephant herds of Chobe, the vast wildebeest and zebra migrations on the Serengeti – Masai Plains and much more.

AfricanMecca Safaris can offer a wholesome native perspective that allows you to access and choose from many options available because we are knowledgeable in ways that no deskbound travel agent, working from verbal descriptions only, can hope to approach. We personally visit and assess every destination, accommodation, product and service on offer.
We are experts in the design of individually tailored safaris, beach escapades and mountain climbing expeditions in Africa because we do not promote "one-size-fits-all" packages, but meet travelers face to face, talk to them by email and telephone, and commit ourselves in every way to meeting the aspirations of every client so that they may treasure the memory of their trip to Africa for the rest of their life.
Thousands of
happy return customers
have trusted us to design further opportunities to savor more life-changing tours in Africa, a distinct continent with an immense variety of awe-inspiring landscape, incredible wildlife, fascinating history, colorful local culture and much more.
1. North American & European Sales & Reservations Team Of AfricanMecca Safaris
Raza and Altaf Visram, brothers and founders
of
internationally endorsed
,
National Geographic recognized
and
prize-winning AfricanMecca Safaris
have a visionary approach to vacations in Africa. Their childhood experiences of the cultural and historical variety of Zanzibar and Mombasa, and the wilderness of Selous Game Reserve and Tsavo East National Park, together with the country's discovery of prehistoric human settlements in Kenya and Tanzania, inspired them with the desire to preserve and develop their inheritance by sharing it in a sustainable manner with the rest of the world.
They offer their unique African Safari planning services in America and Europe, working closely with an innovative, interlinked, and interdependent accommodation and logistical provider network, which they continue to visit annually to ensure maintenance of their rigorous standards of value and reliability.
Their Three-tier Safari Rating System
enables all travelers to enjoy the same ecosystem and wildlife experiences, but to choose between supreme luxury, deluxe and more budget conscious standards of cuisine, activities, comfort, location and guiding.
They offer a range of distinct vacation experiences in South Africa, Botswana, Zambia, Uganda, Rwanda, Kenya, Tanzania, Namibia, Zimbabwe, Malawi and Indian Ocean islands, resulting in the creation of sustainable ecotourism jobs, from fishermen and farmers supplying camps and lodges, to training young people as safari guides, chefs, and hospitality staff with spin-offs in cooperative projects, production and recycling technologies, health spas, entertainment and cultural tours.

Their special relationship with the people and places they recommend assures you of the highest possible standards of professionalism and dependability combined with a friendliness that stems from the two-way nature of the interaction. Your hosts welcome you as part of a drive towards sustainable tourism that provides the destination with the means to protect their wildlife and environment whilst educating, employing and developing their local communities. In return, they provide exemplary personal service and attention. Like-minded guests on holiday in Africa are invited to take part directly in the daily life and development of local communities: in their cultural and environmental secrets; and their love of life, laughter and their beloved land.
2. East African Operations Team Of AfricanMecca Safaris
Team offices in Kenya and Tanzania have decades of East African safari planning and supervision, and have built separate reputations as premier African tour operators. AfricanMecca's East African Team guards its individual touch by retaining its "hands-on" ethos, and refusing to succumb to the temptation of becoming large to maintain the personal touch, in spite of being involved as a specialist operator for honeymooners, private safaris, family tours, corporate-incentive groups, both on safari and by the seaside.
A dynamic and devoted staff are fully committed to ensuring the seamless organization of discerning trips in East Africa, paying special attention to the logistics of travel, media involvement, special interests, and leisure time activities. Services, guiding and accommodation are regularly re-assessed, and they happily advise on any local travel demands, from last-minute weather changes that can affect logistics to providing equipment hire for your Mount Kilimanjaro climb.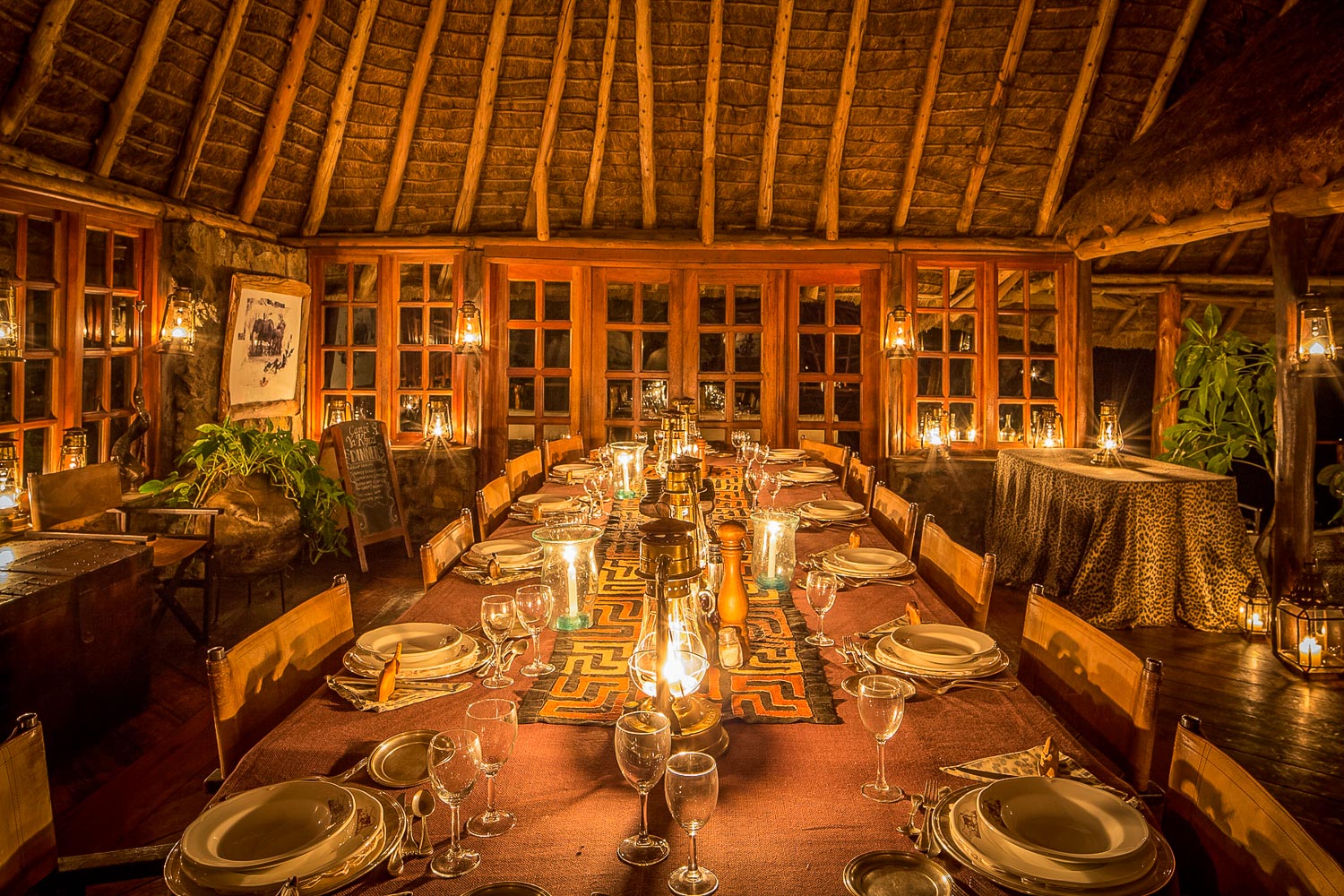 Their reputation for old-fashioned standards of service and care has given them favored client status with the best hotels, camps and lodges in East Africa, which results in most reliable standards for both guests and travel industry partners. The East African Team is licensed by the Ministry of Tourism, and provides a high standard of personal service for solo travelers, couple adventurers, romantic escapaders, families to small, exclusive and corporate groups on vacation in Kenya, Tanzania, Rwanda and Uganda. A family orientation team pay scrupulous attention to custom-designed itineraries and special interest tours that complement its engaging staff.
A fleet of dedicated safari vehicles supports their claim to personal and dependable attention to detail and total reliability. Like other AfricanMecca Safari teams, they are dedicated to ethos of ecotourism, including the protection of the landscape, the preservation of local wildlife and the well-being of the indigenous people, from the Maasai, Samburu, Turkana, Swahili, Hadzabe, Chagga, Iraqw and many others. They contribute to a distinct local environmental and community projects, with a particular focus on education initiatives.
3. Southern Africa Operations Team Of AfricanMecca Safaris
The Southern Africa team organizes dream safari adventures in South Africa, Swaziland, Botswana, Namibia, Malawi, Zambia, Zimbabwe to lemur-rich habitats of Madagascar. Although based in South Africa, it has regional team offices in distinct primary destinations. Like the other teams of AfricanMecca Safaris, it is proud of its many years of experience and dedicated service to the goal of providing unforgettable holidays in Southern Africa, where all the pressure is taken from the client who is assured of a seamlessly organized vacation to fulfill all hopes and expectations of the wonders of this incredibly varied continent.
Also licensed by the Ministry of Tourism alongside with a reputation for service and value earned over decades of attention to detail, they are a close-knit organization in which every team member, from junior staff to senior management, and from drivers and guides to tour directors, feels a personal pride and responsibility in delivering unrivaled quality and unbeatable consistency and value. Flexibility and innovation are the keys to their success in building a loyal client base and partnership network over a vast area and a wide range of interlinked products and services.
From the sophisticated cosmopolitan cities of Johannesburg, Cape Town, and Durban, they orchestrate trips through the winelands and Garden Route of South Africa, as well as safari trips to Kruger and Sabi Sand, Phinda, Madikwe, Shamwari, Kwandwe, Addo other national parks and reserves in search of the Big and Small Five. But they are also excellent in combining wilderness experiences with gourmet treats, marine trips, sport, unusual adventures, historical tours and throbbing nightlife.

They will also organize trips to Victoria Falls in Zambia and Zimbabwe, unspoiled wilderness jaunts in Botswana's Okavango Delta, Chobe, Linyanti – Selinda, Makgadikgadi, Northern Tuli - Mashatu , or on the dune sands of Namibia at Sossusvlei , the parched Etosha to the Skeleton Coast and also luxurious honeymoons on the romantic island of Mauritius and the coasts of Mozambique.
There is no limit to the trouble they will take to ensure your satisfaction and meet your special interests and desires, whether you are a photographer, a birdwatcher, a fisherman, a retired couple seeking rest and relaxation, or a supremely fit adventurer looking to test the limits of achievement and endurance. Working together, AfricanMecca Safari teams guarantee you inspiring experiences to the wonders of travel in Africa.
AFRICANMECCA REVIEWS
What are our Customers saying about us? READ MORE REVIEWS

Greetings to you and our most fervent thanks for a wonderful trip of Kenya, Zanzibar, South Africa & Victoria Falls. Everything went very well. This was truly a perfect vacation. Thank you so much for all your arrangements.

Adrienne & Barrie Carter - Canada

Dear Raza, The accommodations you recommended were superb. We loved them all -- Giraffe Manor, Wilderness Trails, Governor's Il Moran, Ngorongoro Crater Lodge and Mnemba Island Lodge.

Pat Bernard, Vice President, Global Channel Sales, Novell Corp - New Hampshire United States

AfricanMecca Safaris created a remarkable honeymoon tailored to our interests and desires. The quality of service and delivery of experience was unsurpassed. I highly recommend AfricanMecca Safaris to honeymooners, families, or any traveler.

Noorin & Jason Nelson - Maryland, United States

We had a great time on your safaris. Thank you very much for all that you did for us. We were in Africa overall for 5 weeks and spent time in South Africa, Zambia, Zimbabwe, Kenya and Tanzania. We just totally loved it.

Bruce and Susie Ironside - New Zealand

I cannot say enough about the quality of AfricanMecca. Their teams in Kenya and Tanzania were top notch. Raza, again thanks to you and your entire organization! We will be repeat customers.

Dan Kobick - Managing Director, PricewaterhouseCoopers - New York, United States

I booked my safari holiday through AfricanMecca. They were the most helpful company I have ever dealt with and I work within the travel industry. I had the most amazing time. The holiday went as clockwork with no hitches anywhere.

Shelley Roberts - Hemel Hempstead, United Kingdom

This is to let you know my guests, The Bryant's, had a wonderful time on the trip Samburu, Masai Mara/Kenya, Chobe/Botswana & Victoria Falls/Zambia. Everything was perfect! Thank you..

Christine Milan - MT Carmel Travel - Connecticut, United States
CONTACT AND TALK TO OUR SAFARI EXPERTS TODAY TO KICK-START YOUR TOUR PLANNING PROCESS
Request Africa Custom Or Tailor-Made Safari Pricing Based On Your Specific Travel Dates At Your Preferred Safari Tier Camp Or Lodge
CONTACT AN EXPERT ON AFRICA SAFARI PRICES & TOURS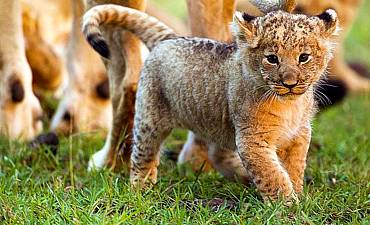 Read More +
SAFARI TRIP IDEAS FOR AFRICA
Review diverse Africa safari experiences available from luxury, honeymoons, photo and family tours to bush walks, birding, balloon trips, horse rides including private, custom and boutique options.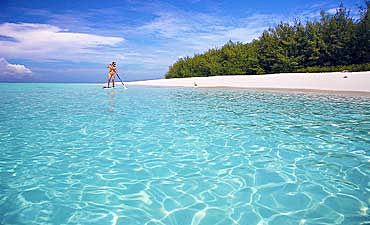 Read More +
BEACH TRIP IDEAS FOR AFRICA
Review diverse Africa seaside experiences available from idyllic beaches and castaway barefoot islands to scuba diving and snorkeling in marine reserves, fishing, dhow cruises and coastal excursions.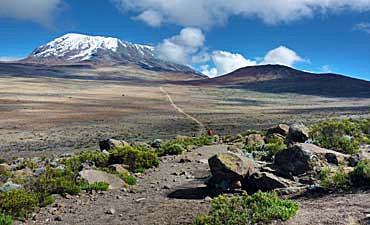 Read More +
AFRICA MOUNTAIN TRIP IDEAS
Review mountain climbing experiences available in Africa – the highest in Africa, Kilimanjaro. Go on guided treks to Mount Kenya, Meru to Ol Doinyo Lengai. Your climb is entirely your own to design.
Comprehensive Africa Safari & Tour Planning Guide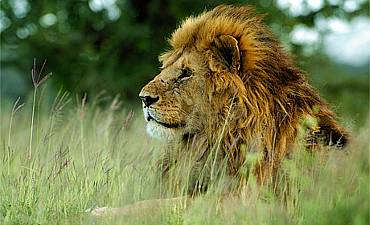 Read More +
SAFARI PRICES FOR AFRICA
Review recommended itineraries and prices of our discerning Africa safaris with the option of customizing your tour based on your needs and preferences.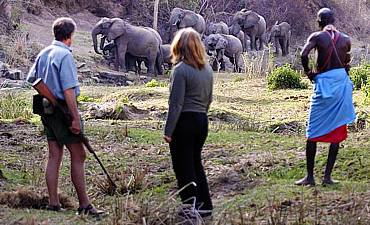 Read More +
AFRICA TRIP IDEAS
Review experiences from wildlife photo safari, horse riding, bush walks, mountain treks, honeymoon to family beach vacation, diving, snorkeling & fishing.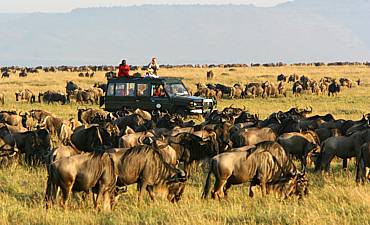 Read More +
PARKS & RESERVES IN AFRICA
Review information on wildlife parks and reserves in Eastern and Southern Africa: Tanzania, South Africa, Kenya, Botswana, Zambia and other countries.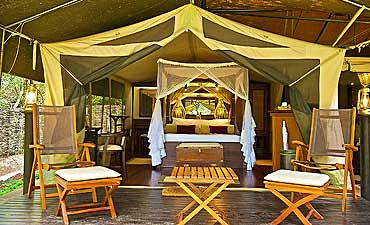 Read More +
ACCOMMODATIONS IN AFRICA
Review information on safari camps, lodges, city hotels, beach resorts in Africa's pristine wilderness, cities, Swahili coastal shores and idyllic islands.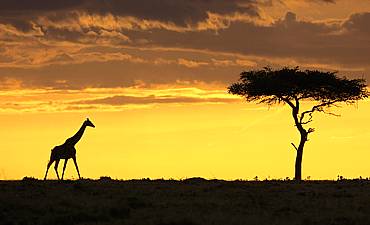 Read More +
BEST TIME TO VISIT AFRICA
Review details on the best time to go to Africa to visit its diverse wildlife wildernesses, lakes, rivers, mountains, forests, islands, beaches and other ecologies.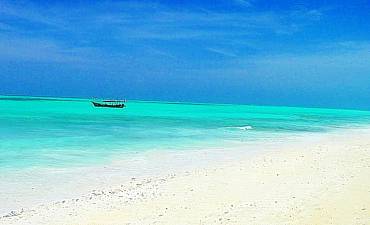 Read More +
BEACHES & ISLANDS OF AFRICA
Review Africa's beautiful Indian Ocean coast and islands where the turquoise waters tenderly wash up white sand beaches that create a serene ambience.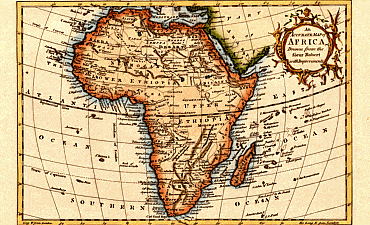 Read More +
AFRICAN COUNTRY PROFILES
Review information and travel tips on African countries: climate, culture, geography, history, tipping guide, entry requirements, what to pack and wear and more.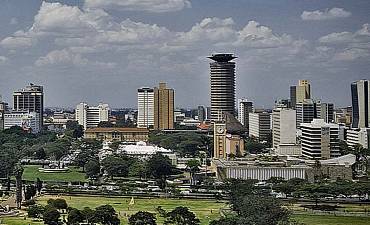 Read More +
CITY DAY TOURS FOR AFRICA
Review full or half day city tour options for Cape Town, Nairobi, Johannesburg, Zanzibar etc. Experiences can be customized around your vacation travels.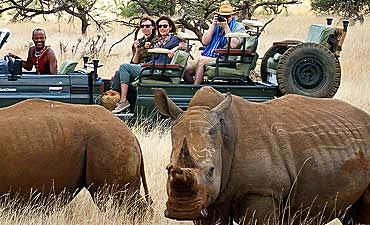 Read More +
TOP 12 REASONS TO VISIT AFRICA
There are infinite reasons to visit Africa e.g wildlife safaris, gorilla and chimp treks, birding, beaches, mountain climbing, cultural tours and more.
ARE YOU PLANNING TO BOOK AN AFRICAN SAFARI?
Do You Need Knowledgeable, Experienced & Specialist Guidance For Your Travels In Africa? Let Us Help Plan Your Trip Itinerary Correctly
CONTACT AN AFRICA VACATION EXPERT
EXPLORE MORE ON NATIONAL PARKS, CAMPS, LODGES, BEACHES & RESORTS IN AFRICA
HAVE YOU VISITED AFRICA FOR A SAFARI, BEACH OR ANY OTHER TOUR VACATION?
Write A Travel Or Tourist Trip Review To Share Your Experiences
WRITE AFRICA TRIP REVIEW
AMS BLOG
VIEW ALL -
26 October 2017 by AfricanMecca Safaris, in Blog For AfricanMecca Safaris,Safari Planning Blog Posts - AfricanMecca Safaris

Baggage Guidance & Restrictions On Flying Safaris In Africa Published By Afr...

READ MORE +

07 June 2017 by AfricanMecca Safaris, in Blog For AfricanMecca Safaris,Latest Kenya Blog Posts From AfricanMecca Safaris,Safari Planning Blog Posts - AfricanMecca Safaris

Masai Mara Horseback Riding Safari In Kenya Published By AfricanMecca Safaris | ...

READ MORE +

24 March 2017 by AfricanMecca Safaris, in Blog For AfricanMecca Safaris,Safari Planning Blog Posts - AfricanMecca Safaris

Times Square New York Hosts Kenya Tourism Board & Wilderness Safaris Meet Up...

READ MORE +