Read More About Tsavo West Lodges & Camps In South-Western Kenya
Tsavo West has several accommodations located in distinct areas of the park. Select your preferred option below (sorted alphabetically) to view individual details of your tour lodge or camp.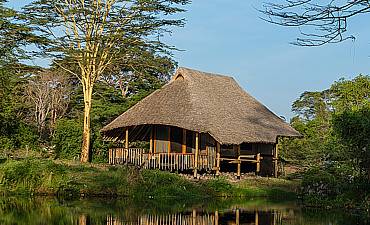 Read More +
FINCH HATTONS LUXURY TENTED CAMP
Premier Experience - Safari Tier 1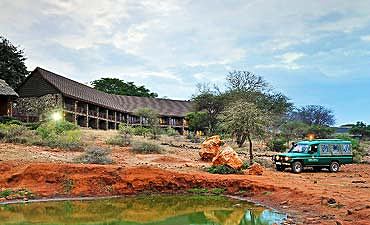 Read More +
KILAGUNI SERENA SAFARI LODGE
Value Experience - Safari Tier 3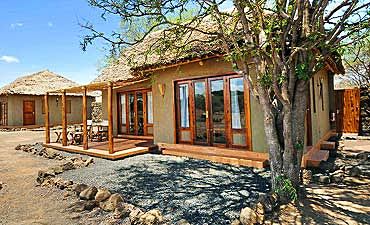 Read More +
SEVERIN SAFARI CAMP
Deluxe Experience - Safari Tier 2
CONTACT AND TALK TO OUR SAFARI EXPERTS TODAY TO KICK-START YOUR TOUR PLANNING PROCESS
Request Kenya Custom Or Tailor-Made Safari Pricing Based On Your Specific Travel Dates At Your Preferred Safari Tier Camp Or Lodge
CONTACT AN EXPERT ON KENYA SAFARI PRICES & TOURS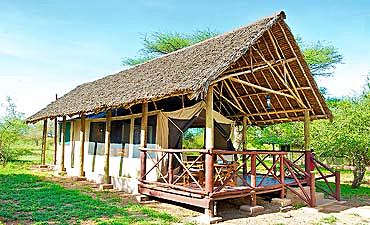 Read More +
WHERE TO STAY IN TSAVO WEST
We recommend Finch Hattons, a boutique camp inspired by the colonial style of traditional safaris. For a deluxe experience, Severin Safari Camp, Kilaguni and Lions Bluff Lodge are superb options.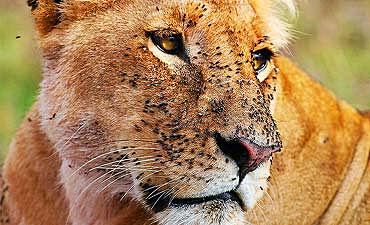 Read More +
SAFARI & TOUR IN TSAVO WEST
The ecosystems of Tsavo West offer varied safari experiences and tour activities for our guests. You discover the many treasures during game drives, nature hiking, birding trips and bush walks.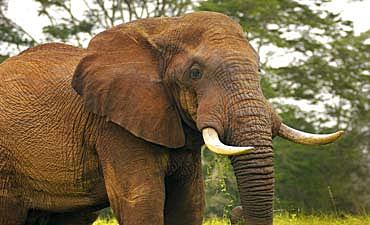 Read More +
BEST TIME TO VISIT TSAVO WEST
We recommend the dry season in Tsavo as many animals travel to permanent water sources. The lack of rainfall means that few water and food sources are available thus the best time for a safari.
AFRICANMECCA REVIEWS
What are our Customers saying about us? READ MORE REVIEWS

Our first safari began by road to Tsavo West. Our booking through AfricanMecca for our trip delivered everything we hoped for and more. We were extremely sad to leave Kenya, its animals, its vast open spaces, its stunning scenery..

John Lowry - Manchester, United Kingdom

The safari to Tsavo was incredible, every detail was well taken care of for a very relaxing and eventful trip. It was indeed a memorable time. We saw quite a lot of nearly every animal. You keep setting the bar for excellence.

Jesse Staples - Georgia, United States

Jambo Altaf, Many thanks for a brilliant holiday. Your choice of tented accommodation at the two Tsavos and Amboseli was superb, we didn't have a favourite. We would recommend AfricanMecca to anyone.

Geoffrey Topliss - Northampton, United Kingdom

Hello Raza, We really enjoy our vacation. The Tsavo and Kilimanjaro safari was unbelievable. We did not expect that much!!! Our guide was very kind, and friendly. Thank again for all. I will recommend your team.

Anne Tourigny - Montreal, Canada

Our safari trip was a highlight of our time in Kenya. The Tsavo camps were spectacular with unbelievably friendly service and welcome. We miss Kenya, the people and their beautiful country already. Asante Sana..

Katherine Spencer - London, United Kingdom

Jambo Altaf! We were very happy with your organization! The Tsavo safari was perfect, the lodges were nice and the camping is very exclusive! Your company has been excellent, also exceeded all our expectations!

Gabriella, Fabrizio, Paola and Stefano - Milan, Italy

I recently returned back from my honeymoon in Kenya which included a safari and Indian Ocean beach vacation. We loved all of the camps - each for different reasons. Thank you to AfricanMecca for helping us plan the trip..

Holly & Michael Lapidus - New Jersey, United States
HAVE YOU VISITED TSAVO WEST FOR AN AFRICA SAFARI IN KENYA?
Write A Travel Or Tourist Trip Review To Share Your Experiences
WRITE TSAVO WEST REVIEW
AMS BLOG
VIEW ALL -
26 October 2017 by AfricanMecca Safaris, in Blog For AfricanMecca Safaris,Safari Planning Blog Posts - AfricanMecca Safaris

Baggage Guidance & Restrictions On Flying Safaris In Africa Published By Afr...

READ MORE +

07 June 2017 by AfricanMecca Safaris, in Blog For AfricanMecca Safaris,Latest Kenya Blog Posts From AfricanMecca Safaris,Safari Planning Blog Posts - AfricanMecca Safaris

Masai Mara Horseback Riding Safari In Kenya Published By AfricanMecca Safaris | ...

READ MORE +

24 March 2017 by AfricanMecca Safaris, in Blog For AfricanMecca Safaris,Safari Planning Blog Posts - AfricanMecca Safaris

Times Square New York Hosts Kenya Tourism Board & Wilderness Safaris Meet Up...

READ MORE +