GUIDE ON LEWA CONSERVANCY IN EASTERN LAIKIPIA
With a history that spans over decades, Lewa Conservancy in northern Kenya is one of today's most successful conservancies in Africa. In 1983, the land was designated as the privately-owned Ngare Rhino Sanctuary in response to threats to northern Kenya's black rhino population. Twelve years later, the area was re-named the Lewa Wildlife Conservancy.

Today, it is a 62,000-acre pioneering model of successful conservation that balances human use and protection of natural resources, both in wildlife and wilderness. The success of the conservation efforts led to the boundaries of the Mount Kenya's UNESCO World Heritage Site to include the Lewa Conservancy, as well as the Ngare Ndare Forest.





One of the most cutting-edge projects of the conservancy is the construction of an "elephant corridor" that alleviates the pressure between humans and these migrating pachyderms. The corridor represents a collaborative effort between the Kenya Wildlife Service, Lewa Conservancy, Mount Kenya Trust, Marania Farm, Kisima Farm, Borana Conservancy and the Ngare Ndare Forest Authority. Built in 2010, the corridor extends from Mount Kenya through Lewa and other outbacks to the open expanses of the Samburu region.

Conservancy guests of Lewa have unfettered access to an incredibly beautiful landscape that supports a variety of animals, including antelope, giraffes, elephants, buffalos and other herbivores that upkeeps striking cheetahs, stealthy leopards, mighty lions, brutal wild dogs and other predators. The most notable conservation efforts at Lewa are those focused on black rhinos and grevy's zebras. The success of these efforts has resulted in a 6% increase in the resident black rhino population, and the surge of the world's largest population of grevy's zebras. 10% of Kenya's black rhinos exist at Lewa with its strong patrolling force.





Lodgers who stay at or visit Lewa Conservancy make a valuable contribution to these programs, as a portion of all proceeds from tourism is dedicated to both flora-fauna preservation and public development. Through its conservation tourism, Lewa Wildlife Conservancy also supports community projects to enhance the lives of local peoples, including four medical clinics, over a dozen schools, women's micro-credit program and ten water projects.

There are multi-faceted activities available at Lewa, all bookable via your AfricanMecca travel consultant, from traditional game drives, bush walks, Maasai village visits, fishing trips to Lake Rutundu on Mount Kenya, horseback safaris, camel rides and others (read more on tour activities in Laikipia).
Write A Review & Rate This Park
Lewa Rating By AfricanMecca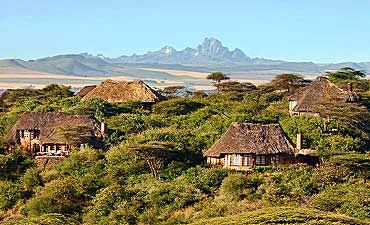 Read More +
WHERE TO STAY IN LAIKIPIA
Most lodgings at Laikipia are deluxe to exclusive. We recommend Lewa Wilderness and Elewana Loisaba Tented Camp as a premier luxury option. Lewa Safari Camp and Sosian offer a deluxe experience.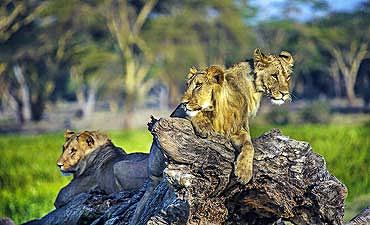 Read More +
SAFARI & TOUR IN LAIKIPIA
The advantages of visiting Laikipia during your adventurous safari is an opportunity to view an abundance of wildlife while partaking of activities that are restricted in national parks in Kenya.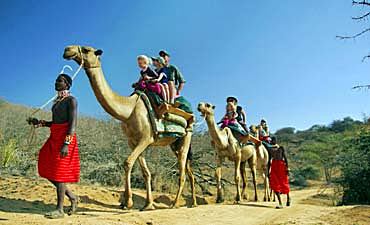 Read More +
BEST TIME TO VISIT LAIKIPIA
Laikipia experiences two dry seasons and two rainy seasons that greatly affect the ease with which you may view wildlife. The cool, dry season of July to October is the best time to visit Laikipia.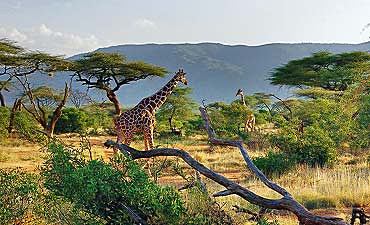 Read More +
GUIDE ON LAIKIPIA
Located in northern Kenya, the private conservancies of Laikipia represent an outstanding model of wildlife conservation that provides our guests with a distinctive, multifaceted safari vacation.
AFRICANMECCA REVIEWS
What are our Customers saying about us? READ MORE REVIEWS

Jambo Altaf, We had a once-in-a-lifetime experience in Kenya. The two camps you had chosen for us to stay in -- Il Ngwesi Lodge in Laikipia and Basecamp Maasai Mara -- were exemplary in how they were built...

Almut Spalding, Ph.D - Assoc. Professor of Modern Languages - Illinois College, United States

Dear Raza, Just a note to let you know that my daughter and I had a wonderful time in Kenya. I fell in love with your beautiful country & people. Our safari at Lewa Conservancy was everything we expected and more.

Patricia Young - Universal Music Group - California, United States

Jambo Altaf, Many thanks for a brilliant holiday. Your choice of tented accommodation at the two Tsavos and Amboseli was superb, we didn't have a favourite. We would recommend AfricanMecca to anyone.

Geoffrey Topliss - Northampton, United Kingdom

We had the most unbelievable African Safari experience imaginable. Our first stay at Wilderness Trails in Lewa was a big surprise. We were able to see all the Big Five up close. Thank you for a superb experience.

Gary & Helen Bartel - Sacramento - California, United States

Dear Raza...We had a fantastic time at Wilderness Trails and Borana. And you and your organization provided top quality service. You were completely correct about all your recommendations. Thank you.

Deanne LaRue - California, United States

Jambo Altaf and Raza! We are back on earth now after our fabulous honeymoon. This is to say THANK YOU so much for organising a week in Kenya that we will never forget.....!

Dr Krina Zondervan, Oxford University - United Kingdom

Dear Raza, The accommodations you recommended were superb. We loved them all -- Giraffe Manor, Wilderness Trails, Governor's Il Moran, Ngorongoro Crater Lodge and Mnemba Island Lodge.

Pat Bernard, Vice President, Global Channel Sales, Novell Corp - New Hampshire United States
HAVE YOU VISITED LAIKIPIA FOR AN AFRICA SAFARI IN KENYA?
Write A Travel Or Tourist Trip Review To Share Your Experiences
WRITE LAIKIPIA REVIEW
AMS BLOG
VIEW ALL -
26 October 2017 by AfricanMecca Safaris, in Blog For AfricanMecca Safaris,Safari Planning Blog Posts - AfricanMecca Safaris

Baggage Guidance & Restrictions On Flying Safaris In Africa Published By Afr...

READ MORE +

07 June 2017 by AfricanMecca Safaris, in Blog For AfricanMecca Safaris,Latest Kenya Blog Posts From AfricanMecca Safaris,Safari Planning Blog Posts - AfricanMecca Safaris

Masai Mara Horseback Riding Safari In Kenya Published By AfricanMecca Safaris | ...

READ MORE +

24 March 2017 by AfricanMecca Safaris, in Blog For AfricanMecca Safaris,Safari Planning Blog Posts - AfricanMecca Safaris

Times Square New York Hosts Kenya Tourism Board & Wilderness Safaris Meet Up...

READ MORE +