Why Go To Kenya For A Wildlife Safari, Cultural, Historical Trip & Marine Beach Vacation
Kenya is one of Africa's most distinct and stunning locations, and your travels with AfricanMecca Safaris takes you to the country's finest destinations. Sustainable tourism and a globally-recognized model of wildlife management means that you see pristine wilderness and internationally-significant habitats where wildlife roam freely, including rare and endangered species and the Big Five. Visit magical Kenya, and experience all that Africa offers.

The intrigue and adventure of Kenya reaches back into the birth of mankind, stretches along miles of white sand beaches and journeys into dense forests and divergent deserts. Iconic landmarks such as Mount Kenya stand above the savannah plains and tropical woodlands while its intricate waterfalls lie nestled within the montane foothills. Cool breezes drift across the Indian Ocean to refresh your soul in the country's many coastal towns and islands. From her highest peaks to her deepest ocean depths, Kenya gives you an African dream trip of a lifetime!

There are infinite trip reasons to visit Kenya, and we want to share our top 10 reasons to go.
For Tour Planning Guidance On Kenya, Please Contact Us.
1. The Mecca Of The Great Wildebeest Migration In Africa
Step into a real-world nature documentary of
Kenya's Great Migration
! As you traverse the vast landscape of
Masai Mara National Reserve
from July to October, your AfricanMecca guide excitedly points to a dust cloud billowing on the horizon. Your gaze stays fixated as your anticipation builds. What magnificent scene awaits? As your safari vehicle draws near the source of the aerial disturbance, you feel a slight trembling on the ground. Suddenly, the immense shapes of wildebeests begin to emerge from the dust. A chaotic mix of hoofs, gray-black fur, white beards, tails and short manes thunder across the plains.
As you pass the herd, flashes of black and white signify the presence of zebras. Following the direction of their heading, you see a seemingly endless number of the same creatures grazing upon shades of emerald-green grasses. As your guide cautiously approaches the animals, a distinctive landmark reveals itself just beyond a hill crest – the Mara River.
Your guide takes you to an exceptional vantage point where the Mara River lies just a short distance away. The energy in the air is palpable. Dozens of wildebeests stand along a ledge just above the river, stomping and grunting in anticipation. As you ponder their hesitation, you look to the river itself.

The massive volume of water rushes past to create a treacherous challenge for even the strongest of the wildebeests. You also notice several stealthy animals – ferocious crocodiles trolling the water, awaiting the onrush of their prey. As the wildebeests become more restless, you know that the time is growing close. Suddenly, without any warning, the first gnu stumbles down the ledge, its body twisting and contorting. With a final desperate jump, it lands in the muddied water of the Mara River.
With eyes wide from panic, the animal begins its solo journey across the river. Thousands more wildebeests follow in an onslaught of movement, transforming the swirling river into a frenzy of splashing water, drowning calves and battling prey and ferocious predator like crocodiles. The river fills with carcasses of the hundreds that were too weak or slow to make the crossing, and gigantic vultures begin to feed on the bodies at the banks.
Joy fills your heart, though, as you see a mother help her exhausted calf climb the slippery slope on the other side of the river. Just as quickly as the crossing began, the wildebeest herd disappears into the distance on their never-ending journey for Kenya' richest grazing grounds.
2. High Density & Assorted Wildlife Experiences In National Parks & Reserves
Kenya is one of the world's magnificent wildlife destinations! Its parks, reserves and private conservancies are home to some of the highest and most diverse populations of wildlife on the planet. Traveling across vast landscapes bathed in soft morning light, your African dreams unfold before your eyes. Visit the grassy plains and swamplands of
Amboseli National Park
to see an iconic scene – elephants silhouetted against the mighty Mount Kilimanjaro on the border of northern Tanzania.
Flanking these elegant animals are graceful giraffes, energetic antelopes, buffalos, zebras, hippos, warthogs and many other herbivores. High concentration of predators abounds in Masai Mara National Reserve! Lions, leopards, cheetahs and other powerful hunters thrive on resident prey animals year-round, and the wildebeest migration brings a greater bounty to the plains.

Laikipia
in northern Kenya offers you the second highest density of wildlife in Kenya, including the Big 5 – elephants, buffaloes, rhinos, lions and leopards. In
Samburu National Reserve,
you are introduced to the "Samburu Special Five" – Somali ostriches, grevy's zebras, reticulated giraffes, beisa oryxes and gerenuks. Mane-less lions, hyenas and cheetahs elegantly stalk their prey of gazelles, elands, impalas and other small creatures from the cover of tall grasses in Tsavo East and West National Parks!
These common animals are plenty to keep you intrigued and engaged, but imagine your excitement at seeing some of Kenya's rarest fauna – African wild dogs, sable antelopes and many more! Kenya's wildlife experiences extend into a smaller world that includes some of Africa's "Little 5" from leopard tortoises to antlions – ask your AfricanMecca representative about where to find the members of this delightful group.
3. World-Class Birding At Kenya's Great Rift Valley Lakes
Kenya's wetlands and lakes of the Great Rift Valley are vital ecosystems that support some of the most beautiful and diverse avi-fauna species on earth! Stand along the shores of the famous alkaline
Lake Nakuru
where millions of flamingos gather to devour over 250,000 kilograms of the algae that lends to their brilliant pink plumage.
These lesser and greater rosy-colored feathered creatures mingle amongst one of the highest concentrations of long-crested eagles, as well as cormorants, goliath herons, African fish eagles, pink-backed pelicans and other speckled birds, all accounting for only a small sample of the more than 450 recorded species. Lake Bogoria, another of the Great Rift Valley lakes, is one of the richest of Kenya' Important Bird Areas with over 373 recorded bird species.

Like Lake Nakuru, the lake attracts millions of Lesser and Greater flamingos, but the raptors steal the show in fresh waters lakes like Baringo. Soaring high above you, powerful winged hunters scan the water for fish and other edible delights. In a flash, a tawny, steppe or fish eagle swoops down and grabs a twitching prey with its immense talons.
Yet another cornucopia of avi-fauna is yours to explore at
Lake Naivasha,
a freshwater lake that is situated at an elevation of 1890 meters. Set amidst a volcanic landscape, the lake attracts many of the most-desired birds – black herons, great white egrets, black-lored babblers, kingfishers and many other of the over 450 species that have been recorded at the lake. Another smaller
alkaline lake is Elementaita
, sandwiched between Naivasha and Nakuru.
4. Experience Kenya's Pioneer Private Conservancies
Much of Kenya's success in protecting fauna and its wilderness is due to the private conservancies that border national parks and reserves. The conservancies encompass vital habitats and migration paths that would otherwise be lost. As a guest of AfricanMecca Safaris, you have access to the inimitable safari experiences that are available only in these private conservancies. The possibilities are almost endless in what you may discover.
The
conservancies that surround Masai Mara
take you into remote areas of the ecosystem with limited number of camps and guest vehicles. Venture out under the cover of darkness to watch a pride of lion feast upon their night kill, and watch the delightful antics of bush babies in a wooded outback. Walk with a Maasai warrior through the bush to locate signs of animal activity, such as scat, tracks, carcasses and slumbering areas. As you engage in the tiny world of blossoms and insects, you listen to ancient folklore and learn the medicinal uses of plants.

You can even hike to a secluded location in a conservancy and fly camp amidst the wildlife and wilderness, or float above the plains in a hot air balloon! Your adventurous exploration of Kenya continues at
private conservancies in Laikipia
, from
Lewa in the eas

t
to
Mugie in the north
. Imagine delving into the Kenyan outback on horseback or while riding a camel. See the flora, wildlife and terrain from the seat of a bi-plane, and take a helicopter ride to an isolated location to camp overnight!
If you feel the need to maintain your physical fitness, you can mountain bike across the savannah where giraffes, elephants, zebras, rhinos, varied antelopes and other animals graze and forage. For even more action-packed excitement, you can trek up Mount Kenya and quad bike in
Borana Conservancy
!
Your AfricanMecca tour representative can tell you even more of the many exceptional safari experiences that await you in Kenya's private conservancies!
5. Enlightening & Experiential Experiences With Kenya's Fascinating Cultures
Cultural tours in Kenya give you up, close and personal experiences with the Maasai, Samburu, Swahili, Turkana, Pokot, El Molo, Rendille and other tribal people. AfricanMecca arranges authentic village visits that go beyond mere scripted tours! You actually participate in the traditions and ceremonies of native tribes.
Imagine being invited to a real Maasai wedding, into a Swahili family home in Lamu to help prepare a coastal meal and visit with Samburu village women while they show you how to make intricate beaded chokers. Closely related to the Maasai, the Samburu live in northern Kenya around the foothills of the Koitogor-Ololokwe Mountains in the
Samburu
, Shaba and Buffalo Springs wilderness.

The pastoral setting and semi-nomadic lifestyle provides an untainted wilderness to live side by side with animals. A seaside holiday in eastern Kenya is an opportunity to interact with the Swahili people. The narrow streets in the coastal islands of Lamu are filled with the melodious sounds of traditional Swahili music, known as "taarab." As you wander the streets, you find many signs of the Swahili culture in the architectural details.
Take time to ask vendors in the small markets the story behind their artistic wares, as Swahili people use arts and crafts as a means of self-expression. As natives, AfricanMecca can offer many more insights into Kenya's fascinating cultures and arrange activities to give you an intimate and deep understanding of these and other ancient people.
6. Barefoot Escape To Kenya's Turquoise Waters, White Sand Beaches And Isolated Islands
Kenya's coastline and islands are what dreams are made of! The warm, turquoise blue waters of the Indian Ocean lap the shores of long stretches of white sand beaches of Kenya. Small islands like
Funzi
just beyond the South Coast offer peaceful seclusion away from the hectic pace of life in the modern world.
Lamu Island
is an enchanting blend of 13th-century architecture where time has stood still.
Mombasa
gives you the experience of an intriguing island and the quaint charm of a coastal destination on the north and south beaches. Venturing away from the coastal mainland into the city of Mombasa is other-worldly. The aroma of exotic spices fills the air as you pass Swahili houses in labyrinth streets, markets, mosques, churches, temples and other buildings with delicate Arabian architectural details.

Other seaside towns in Kenya are
Watamu
,
offering unique coral formations in various bays, and Kilifi, a town that is known for the Mnarani Ruins from the 14th to 17th centuries. A utopian African beach holiday is found on Kenya's many Indian Ocean islands, including Kiwayu, Lamu, Manda, Chale and Funzi. The islands of Lamu enhances your time in East Africa even more as it is the site of one of Kenya's most well-preserved Swahili settlements.
These locations not only offer spectacular historic settings, but a discerning vacation for every guest. From the distinct beachcomber to the underwater explorer and deep sea angler, Kenya's Indian Ocean coastal beaches and islands have something for everyone! Talk to your AfricanMecca beach representative today, and soon you will have the white sand of Kenya' coast caressing through your toes.
7. Immerse Yourself In Kenya's Underwater World
Kenya is home to the world's second longest coral reef – the Kenyan Barrier Reef! With more than 140 miles of reef stretching from Shimoni in the south to Malindi in the north, there are plenty of places for the quintessential marine exploration trip in equatorial Africa! With an almost endless selection of supreme
dive
and
snorkel
sites to choose from, we have the expertise you need to find the unsurpassed coral wildernesses!
From the rejuvenating Kisite Marine Park of Mako Koke to the deep wall at Nyuli, Kenya has a destination for every level of a scuba diver – from beginner to advanced! Imagine diving with manta rays and white-tip reef sharks in an oceanic canyon one day, and an easier dive in coral gardens the next!

For those days when you simply wish to float on the surface, both
Mombasa Marine Park
and
Kisite Mpunguti Marine Parks
are the place to see snapper, zebra fish, scorpion fish and other aquatic species that flutter in and out of the colorful and eerie shapes of the coral gardens. As a world-class destination for anglers,
Kenya offers the ultimate deep sea fishing experience
. Dorado, yellowfin tuna, trevally and lightning-fast wahoo keep amateurs and intermediate anglers entertained. But for more advanced fishing, Kenya offers the chance to catch your own massive billfish – all three marlins (black, stripped and blue), sailfish, swordfish and others.
8. Discover Ancient Artifacts From The Oldest Humans On The Planet
Archaeologists, paleoanthropologists and paleontologists from almost every part of the world come to Kenya to discover the earliest artifacts of humanity. Now you can visit the same internationally-recognized sites, and perhaps uncover your own clue to ancient human history. As a UNESCO World Heritage Site,
Lake Turkana
is recognized for its significant contributions to archaeology, earning the reputation of being the "Cradle of Mankind." One site alone, the
Kobi Fora
section, has advanced the science of paleontology more than any other place in Africa, with some relics being more than 3,000,000 years old.

Another well-known archaeological site is on
Mfangano
Island in Lake Victoria
. The delicate light inside Mawanga Cave reveals rock art paintings that date back thousands of years. Another superb example of early rock art is in
Lewa Wildlife Conservancy
. The paintings are some of the oldest in Kenya, dating back to 1,000 to 3,000 years ago. You will be fascinated by the geometric pattern of circles and lines on the rose-hued stone. The paleoanthropologists fans at AfricanMecca recommend these and many other spots to enhance your wilderness trip in Kenya!
9. Kenya – An Unrivaled Land Of Contrast And Diversity
The earliest African explorers found romance and adventure in the land of Kenya. Now you can follow in their footsteps to write your own magnificent story! Will you enter a fort in Mombasa and Lamu where soldiers stood ready to defend their positions at key locations? Will you study ancient architecture that reflects the numerous cultures that have called Kenya home? Will you test your fortitude by
climbing Mount Kenya
? Will you help track lions and other large predators in Laikipia?
No matter how you spend your time,
Kenya is a land of contrast and diversity
that offers volcanic landscapes, wide open savannah plains, majestic mountain peaks, winding rivers, deep blue ocean, dense forests, white sand beaches, intriguing woodlands, lush wetlands, vast deserts and so much more!

As you travel through the country, you experience some of the world' most precious creatures – abundant fish and marine life thriving amidst coral reefs, small reptiles and amphibians skittering across the ground, small and large mammals foraging and hunting alongside incredible avi-fauna of every shape, size and color! Whether you want to observe the Big Five, locate rare and endangered species, interact with ancient, outlandish cultures or trail into the depths of Gedi Forest to find ancient ruins, Kenya is your dream destination in Africa.
10. Kenya Is Perfect In Every Way
Kenya's wilderness represents some of the world's most valuable habitats, and the country and its people are committed to effective wildlife management strategies. This commitment is apparent in the establishment of private conservancies that augment the work of
government-operated parks and reserves
. By working with local landowners to find mutually-beneficial strategies, such as the agreement among Maasai and Samburu landowners of varied conservancies in Laikipia, Kenya has brought a new model of conservation to other parts of the world.
Eco-tourism sustains these efforts and ensures that Kenya's land, wildlife and people are here for generations to come! Kenya's diversity is most apparent in the many contrasting landscapes. As you travel from northern Kenya to the south, the subtle transitions of the terrain are mesmerizing. Even in the same part of Kenya, such as Samburu and Laikipia in the north, any two places can have a different ecology.
Mount Kenya
dominates the central landscape, while the Indian Ocean offers a refreshing haven in the east.

In western Kenya, the mighty Nile River sources from Lake Victoria, Africa's largest lake, and to the southwest is Masai Mara National Reserve – the site of the Great Migration from July to October. With so much to see and experience in Kenya, you will spend a great deal of time outdoors. The equatorial climate in Kenya enhances your time in-country with moderate and comfortable temperatures. Even the presence or absence of rain gives you a unique experience – from wildlife grazing on open plains to the birth of young mammals.
The weather is a perfect reflection of the Kenyan people who exude friendliness, warmth and hospitality during every part of your travel. Kenya offers an exceptional choice of accommodations in pristine wilderness settings. Additionally, these
Kenyan accommodations
are more affordable than those in other parts of Africa, yet the quality is remarkable. You are even treated to delectable cuisine, much of which is influenced by local dishes using organic, locally-sourced produce, meats and dairy. Arabia, India and other countries also lend their culinary flair to the foods of Kenya.
Kenya Rating By AfricanMecca
Write A Trip Review On Kenya
CONTACT AND TALK TO OUR SAFARI EXPERTS TODAY TO KICK-START YOUR TOUR PLANNING PROCESS
Request Kenya Custom Or Tailor-Made Safari Pricing Based On Your Specific Travel Dates At Your Preferred Safari Tier Camp Or Lodge
CONTACT AN EXPERT ON KENYA SAFARI PRICES & TOURS
Comprehensive Kenya Safari & Tour Planning Guide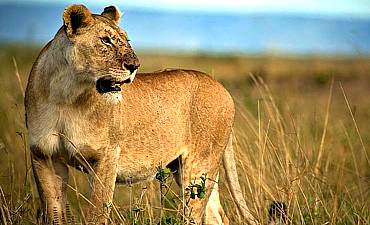 Read More +
SAFARI PRICES FOR KENYA
Review individual itineraries and prices of our suggested Kenya safaris with the option of customizing your Africa tour based on your needs and preferences.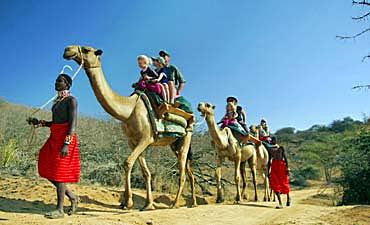 Read More +
AFRICA TRIP IDEAS FOR KENYA
Review experiences available in Kenya from photo wildlife safari, horse and camel riding, walking, family to honeymoon beach vacation, dive, snorkel & fish etc.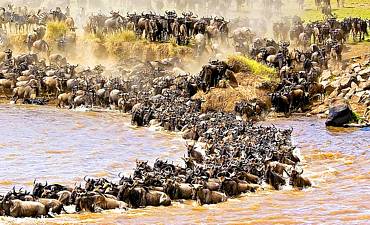 Read More +
PARKS & RESERVES IN KENYA
Review information on wildlife parks and reserves in Kenya i.e. Masai Mara, Amboseli, Samburu, Laikipia, Lewa, Tsavo, Chyulu, Nakuru, Meru and more.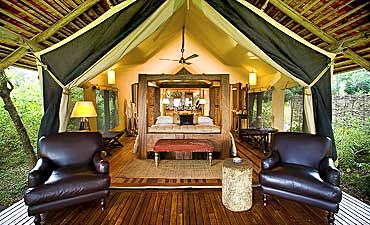 Read More +
ACCOMMODATIONS IN KENYA
Review information on safari lodges, camps, city hotels, coastal resorts in Kenya's pristine wilderness, cities, Swahili beach shores and idyllic islands.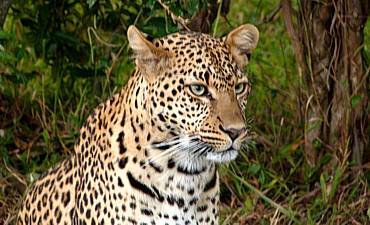 Read More +
BEST TIME TO VISIT KENYA
Review details on the best time to go to Kenya to visit its various wildlife outback, forests, rivers, islands, lakes, beaches, mountains and other wildernesses.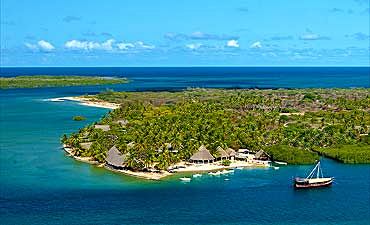 Read More +
BEACHES & ISLANDS OF KENYA
Review Kenya's stunning Indian Ocean coast where the deep cobalt blue and turquoise waters gently wash up white sand beaches that create a tranquil setting.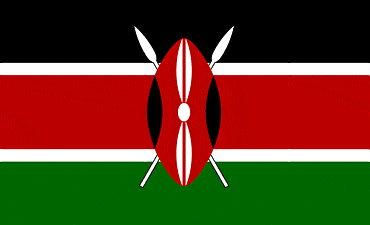 Read More +
KENYA COUNTRY PROFILE
Review country information and travel tips on Kenya i.e. geography, culture, history, climate, tipping guide, what to pack and wear, entry requirements and more.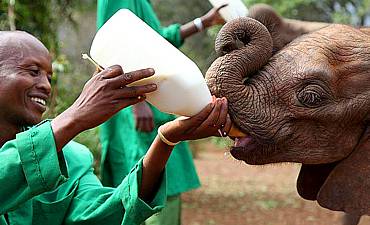 Read More +
CITY DAY TOURS FOR KENYA
Review city tour suggestions on full or half day options in Nairobi, Mombasa, Watamu, Lamu. Experiences can be customized around your vacation travels.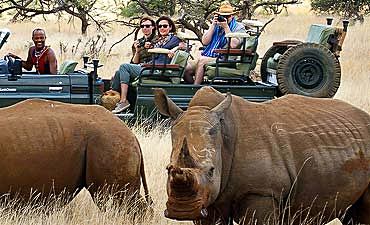 Read More +
AFRICAN SAFARI PRICES
Check out safari prices and itineraries for parks and reserves in other African countries e.g. Tanzania, Uganda, Rwanda, Botswana, South Africa, Zambia etc. Namibia, Mozambique, Malawi and Zimbabwe are available on request.
AFRICANMECCA REVIEWS
What are our Customers saying about us? READ MORE REVIEWS

On behalf of myself, my wife and my two adult daughters, I want to sincerely thank you and AfricanMecca Safaris for our fabulous recent safari to Amboseli National Park and Masai Mara National Reserve in Kenya.

Robert Schenkein - prVision Photography Studio - Colorado, United States

Dear Raza, The accommodations you recommended were superb. We loved them all -- Giraffe Manor, Wilderness Trails, Governor's Il Moran, Ngorongoro Crater Lodge and Mnemba Island Lodge.

Pat Bernard, Vice President, Global Channel Sales, Novell Corp - New Hampshire United States

Jambo Altaf and Raza! We are back on earth now after our fabulous honeymoon. This is to say THANK YOU so much for organising a week in Kenya that we will never forget.....!

Dr Krina Zondervan, Oxford University - United Kingdom

Jambo Raza!!! The safari trip was spectacular! Everything went off without a hitch. We loved the Masai Mara. The migration was awesome. You listened to what I wanted and delivered it perfectly.

Judi & Chaim Platt - Toronto, Canada

I cannot say enough about the quality of AfricanMecca. Their teams in Kenya and Tanzania were top notch. Raza, again thanks to you and your entire organization! We will be repeat customers.

Dan Kobick - Managing Director, PricewaterhouseCoopers - New York, United States

Jambo Raza, The Lake Nakuru outing was great! We saw lots of pelicans, some flamingos, both black and white rhino... We've already recommended a Kenya safari to friends and relatives. Thanks again

Scott Aaronson - Associate Professor, M.I.T - Boston, United States

This is to let you know my guests, The Bryant's, had a wonderful time on the trip Samburu, Masai Mara/Kenya, Chobe/Botswana & Victoria Falls/Zambia. Everything was perfect! Thank you..

Christine Milan - MT Carmel Travel - Connecticut, United States
ARE YOU PLANNING TO BOOK AN AFRICAN SAFARI TO KENYA?
Do You Need Knowledgeable, Experienced & Specialist Guidance For Your Travels In Kenya? Let Us Help Plan Your Trip Itinerary Correctly
CONTACT A KENYA VACATION EXPERT
EXPLORE MORE ON NATIONAL PARKS, CAMPS, LODGES, BEACHES & RESORTS IN KENYA
HAVE YOU VISITED EASTERN AFRICA FOR A SAFARI IN KENYA?
Write A Travel Or Tourist Trip Review To Share Your Experiences
WRITE KENYA TRIP REVIEW
AMS BLOG
VIEW ALL -
26 October 2017 by AfricanMecca Safaris, in Blog For AfricanMecca Safaris,Safari Planning Blog Posts - AfricanMecca Safaris

Baggage Guidance & Restrictions On Flying Safaris In Africa Published By Afr...

READ MORE +

07 June 2017 by AfricanMecca Safaris, in Blog For AfricanMecca Safaris,Latest Kenya Blog Posts From AfricanMecca Safaris,Safari Planning Blog Posts - AfricanMecca Safaris

Masai Mara Horseback Riding Safari In Kenya Published By AfricanMecca Safaris | ...

READ MORE +

24 March 2017 by AfricanMecca Safaris, in Blog For AfricanMecca Safaris,Safari Planning Blog Posts - AfricanMecca Safaris

Times Square New York Hosts Kenya Tourism Board & Wilderness Safaris Meet Up...

READ MORE +