Read More On The Best Time To Travel To Kenya For A Safari & Beach Vacation
The Kenyan climate is perfect for your year-round African bush and beach holiday. The moderate to equatorial temperatures mean that you are comfortable during your daytime game drives and other outdoor activities. In the evenings and early mornings, you may only need a light jacket or warm fleece to fend off the slightly cooler temperatures in the Great Rift Valley highlands. Temperatures and rainfall levels fluctuate throughout the year.

Understanding the natural cycle of wet and dry seasons helps you plan the ideal East African safari and coastal explorations in Kenya based on your personal desires. We offer this information as general guidelines, and your AfricanMecca travel planner can give you more in-depth information based on your destination, wildlife priorities including marine life and preferred Kenyan outback tour activities.

Another consideration is the impact of climate change on weather patterns around the world, including Kenya. We are always in contact with camps, guides, rangers and other tour staff who are in the field. Because of this, you feel confident that the guidance of your AfricanMecca travel planner is also sourced from on the ground informants when required instead of being dependent solely on sample historical data. July to October is the longest dry season of the year in Kenya which is also the cooler period for the first couple of months.





You can expect to see higher densities and diversity of wildlife during this time. The reason is that the absence or minimal precipitation means that last remaining temporary water sources evaporate or recedes, so animals have fewer sites to drink, and congregate at permanent water sources.

Additionally, the lack of rain means that the vegetation is sparse in the interiors; therefore, herbivores flock to the open plains in search of renewed foliage. The presence of these prey animals attracts the predators that depend on the grazers and foragers as food sources. Visitor levels are highest during the long dry season because it is considered the optimum and the best time for wildlife viewing, albeit the most expensive season to travel too.

Also, the time of year coincides with family safari vacations in Kenya during the long summer school break in Europe, Americas and elsewhere. Lastly, another advantage of the long dry season is that you generally experience fewer insects and mosquitoes than other times of the year due to the abundant lack of stagnant waters.

Kenya's long dry season is followed by a short rainy season in November and December. The rains do increase the amount of vegetation in the wilderness, so the animals are more dispersed due to the availability of more pasture grounds and may take more tracking time to view them. More water availability also mean the animals congregate less at the last remaining water sources and stick to waterholes closest to their pasture and territorial residency.

In general, visitor levels decline slightly during the short rainy season, with the exception of Christmas and New Year's. The rooming prices reduce during this period but peaks again in the last week of December through the New Year (read more on safari, beach and city accommodation in Kenya). The lesser precipitation evaporates quickly in Kenya, so road conditions are not that affected. Your ground transportation and game drives are not impacted.





Cold wintry conditions in Europe and the United States correspond with the short humidly hot-dry season of January and February. The need to escape cold weather brings an influx of visitors to Kenya's many natural, historical and cultural treasures in the national parks and the eastern seashores. The short dry season is most favored amongst couples including honeymooners and solo travelers who desire the benefits of the dry season, such as easier wildlife viewing and ground travel. The short hot-dry season, though, has the additional benefit of lower visitor levels when compared with the long cool-dry season, but there is minimal cost benefit.

April to June brings the long rainy season. Road conditions may be impacted, but we consider this time of year to be when the flora in Kenya are exceptionally enchanting. The abundance of vegetation and water sources means that herbivore animals are less concentrated due to greater availability of pasture and water. Grasses are also long, so predators are challenging to track and spot, and require more time in the bush. But the magic of the long rainy season is that it coincides with the calving season of some mammals, especially antelopes.

Withstanding the drawbacks of the rains gives you a front row seat to watching the birth, the first interaction between mother and baby and first steps. You also watch in anticipation as a newborn learns to nestle within the vegetation to avoid the attention of the many watchful predators on the plains. We do advise our AfricanMecca vacationers that the long rain season is the cheapest period to travel to Kenya, though, that visitor levels do increase slightly during the Easter holiday week.

Although, the weather in Kenya ensures you a pleasant African trip any time of year, there are some wildlife events that occur only during certain times. If you wish to witness these events, your AfricanMecca Safaris planner advises you as to climate, including rainfall, temperatures, humidity, room rate, tour prices and other factors. One of the most popular wildlife events is the Great Migration that arrives in the Masai Mara from the Serengeti during the long cool, dry season – around late July to October.





For flamingo lovers, we recommend visiting Lake Nakuru during the hot, dry season in January and February, and in Lake Bogoria, the ideal time is around October, both to be visited just before the arrival of the long and short rains respectively. The abundance of algae in the lake attracts millions of flamingos.

However, the fluctuating rains affects the amount of concentrate algae in any given alkaline lake, your AfricanMecca tour planner advises you as to which lake will have the highest number of flamingos and other avi-fauna during the time of your visit in any given year. Migratory feathered species who escape the northern winter hemisphere also start arriving at Kenya's lakes and terrestrial wildernesses around October.





Anglers, divers and other water lovers find a paradise of marine life and aquatic sports along Kenya's Indian Ocean shoreline and islands e.g Mombasa North and South Coast Beaches, Lamu, Malindi, Watamu, Kilifi, Funzi and Chale. You will likely experience more humidity than what is present inland, but the refreshing water, sea breeze and serene beaches make the experience very desirable.

The coastal areas offer a diversity of marine species, and some pelagic species and marine mammals migrate through the area. From the end of June to December, humpback whales may be spotted. Fishermen seeking high excitement may prefer to visit the ocean shores of Kenya from August to October for yellowfin tuna. Marlins arrive in December and remain until March. These are just some examples of migratory fish species.

Your AfricanMecca trip representative has the professional insight you need to have the utmost beachfront holiday in Kenya. The climate on the coast of Kenya is the same as the inland weather. January, February and July to October are the best times to travel to Kenya as it is the dry season – hot and cool respectively. November, December and April to June are the short and long rain months respectively. Late March and October greets the first sprinkles of the long-short rains while late June and early January pronounces the dusting of the long-short rains respectively.



Explore Best Seasonal Travel Time In Kenya By Region
Kenya has diverse regions as noted below. Select your preferred area to view individual details on the best time to travel.
Select Your Southern Destination In Kenya
Select Your Central Destination In Kenya
Select Your Northern Destination In Kenya
Select Your Eastern Destination In Kenya
Select Your Western Destination In Kenya
Kenya Rating By AfricanMecca
Write A Trip Review On Kenya
CONTACT AND TALK TO OUR SAFARI EXPERTS TODAY TO KICK-START YOUR TOUR PLANNING PROCESS
Request Kenya Custom Or Tailor-Made Safari Pricing Based On Your Specific Travel Dates At Your Preferred Safari Tier Camp Or Lodge
CONTACT AN EXPERT ON KENYA SAFARI PRICES & TOURS
Comprehensive Kenya Safari & Tour Planning Guide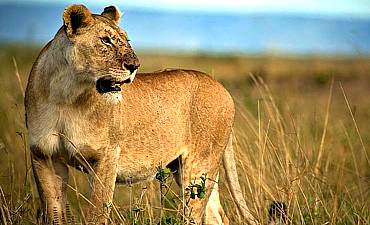 Read More +
SAFARI PRICES FOR KENYA
Review individual itineraries and prices of our suggested Kenya safaris with the option of customizing your Africa tour based on your needs and preferences.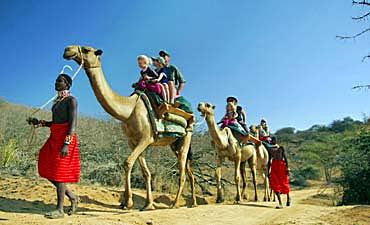 Read More +
AFRICA TRIP IDEAS FOR KENYA
Review experiences available in Kenya from photo wildlife safari, horse and camel riding, walking, family to honeymoon beach vacation, dive, snorkel & fish etc.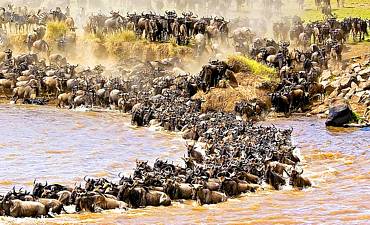 Read More +
PARKS & RESERVES IN KENYA
Review information on wildlife parks and reserves in Kenya i.e. Masai Mara, Amboseli, Samburu, Laikipia, Lewa, Tsavo, Chyulu, Nakuru, Meru and more.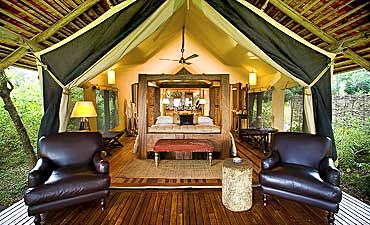 Read More +
ACCOMMODATIONS IN KENYA
Review information on safari lodges, camps, city hotels, coastal resorts in Kenya's pristine wilderness, cities, Swahili beach shores and idyllic islands.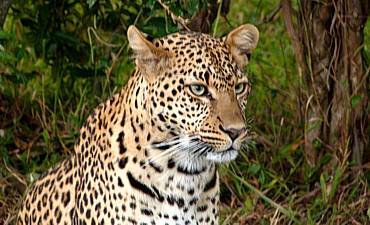 Read More +
BEST TIME TO VISIT KENYA
Review details on the best time to go to Kenya to visit its various wildlife outback, forests, rivers, islands, lakes, beaches, mountains and other wildernesses.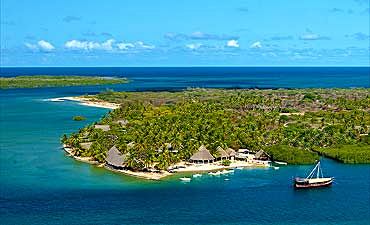 Read More +
BEACHES & ISLANDS OF KENYA
Review Kenya's stunning Indian Ocean coast where the deep cobalt blue and turquoise waters gently wash up white sand beaches that create a tranquil setting.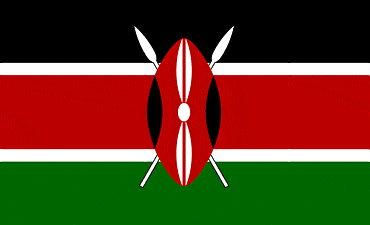 Read More +
KENYA COUNTRY PROFILE
Review country information and travel tips on Kenya i.e. geography, culture, history, climate, tipping guide, what to pack and wear, entry requirements and more.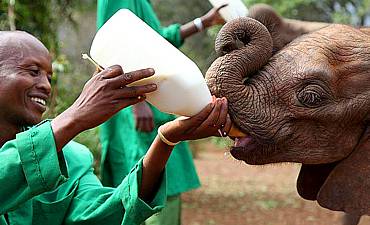 Read More +
CITY DAY TOURS FOR KENYA
Review city tour suggestions on full or half day options in Nairobi, Mombasa, Watamu, Lamu. Experiences can be customized around your vacation travels.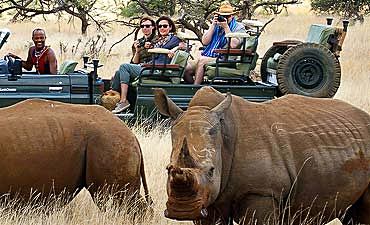 Read More +
AFRICAN SAFARI PRICES
Check out safari prices and itineraries for parks and reserves in other African countries e.g. Tanzania, Uganda, Rwanda, Botswana, South Africa, Zambia etc. Namibia, Mozambique, Malawi and Zimbabwe are available on request.
AFRICANMECCA REVIEWS
What are our Customers saying about us? READ MORE REVIEWS

On behalf of myself, my wife and my two adult daughters, I want to sincerely thank you and AfricanMecca Safaris for our fabulous recent safari to Amboseli National Park and Masai Mara National Reserve in Kenya.

Robert Schenkein - prVision Photography Studio - Colorado, United States

Dear Raza, The accommodations you recommended were superb. We loved them all -- Giraffe Manor, Wilderness Trails, Governor's Il Moran, Ngorongoro Crater Lodge and Mnemba Island Lodge.

Pat Bernard, Vice President, Global Channel Sales, Novell Corp - New Hampshire United States

Jambo Altaf and Raza! We are back on earth now after our fabulous honeymoon. This is to say THANK YOU so much for organising a week in Kenya that we will never forget.....!

Dr Krina Zondervan, Oxford University - United Kingdom

Jambo Raza!!! The safari trip was spectacular! Everything went off without a hitch. We loved the Masai Mara. The migration was awesome. You listened to what I wanted and delivered it perfectly.

Judi & Chaim Platt - Toronto, Canada

I cannot say enough about the quality of AfricanMecca. Their teams in Kenya and Tanzania were top notch. Raza, again thanks to you and your entire organization! We will be repeat customers.

Dan Kobick - Managing Director, PricewaterhouseCoopers - New York, United States

Jambo Raza, The Lake Nakuru outing was great! We saw lots of pelicans, some flamingos, both black and white rhino... We've already recommended a Kenya safari to friends and relatives. Thanks again

Scott Aaronson - Associate Professor, M.I.T - Boston, United States

This is to let you know my guests, The Bryant's, had a wonderful time on the trip Samburu, Masai Mara/Kenya, Chobe/Botswana & Victoria Falls/Zambia. Everything was perfect! Thank you..

Christine Milan - MT Carmel Travel - Connecticut, United States
ARE YOU PLANNING TO BOOK AN AFRICAN SAFARI TO KENYA?
Do You Need Knowledgeable, Experienced & Specialist Guidance For Your Travels In Kenya? Let Us Help Plan Your Trip Itinerary Correctly
CONTACT A KENYA VACATION EXPERT
EXPLORE MORE ON NATIONAL PARKS, CAMPS, LODGES, BEACHES & RESORTS IN KENYA
HAVE YOU VISITED EASTERN AFRICA FOR A SAFARI IN KENYA?
Write A Travel Or Tourist Trip Review To Share Your Experiences
WRITE KENYA TRIP REVIEW
AMS BLOG
VIEW ALL -
26 October 2017 by AfricanMecca Safaris, in Blog For AfricanMecca Safaris,Safari Planning Blog Posts - AfricanMecca Safaris

Baggage Guidance & Restrictions On Flying Safaris In Africa Published By Afr...

READ MORE +

07 June 2017 by AfricanMecca Safaris, in Blog For AfricanMecca Safaris,Latest Kenya Blog Posts From AfricanMecca Safaris,Safari Planning Blog Posts - AfricanMecca Safaris

Masai Mara Horseback Riding Safari In Kenya Published By AfricanMecca Safaris | ...

READ MORE +

24 March 2017 by AfricanMecca Safaris, in Blog For AfricanMecca Safaris,Safari Planning Blog Posts - AfricanMecca Safaris

Times Square New York Hosts Kenya Tourism Board & Wilderness Safaris Meet Up...

READ MORE +