Read More About Lamu Beach Hotels In Eastern Kenya
Lamu has seaside and private island accommodations located in distinct areas of the coastal town. Select your preferred option below (sorted alphabetically) to view individual details of your beachfront resort.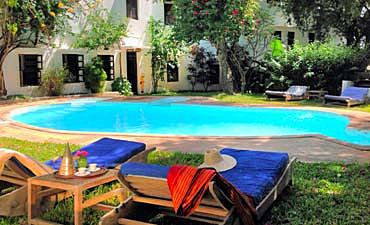 Read More +
KIJANI HOTEL
Value Experience - Beach Tier 3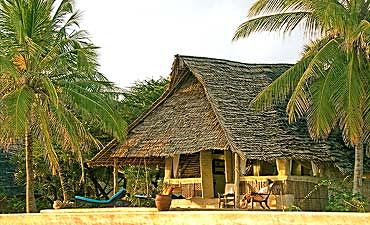 Read More +
MANDA BAY
Deluxe Experience - Beach Tier 2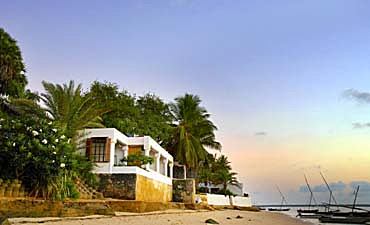 Read More +
PEPONI HOTEL
Deluxe Experience - Beach Tier 2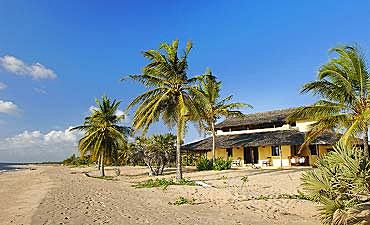 Read More +
WHERE TO STAY IN LAMU
For boutique lodgings, we recommend Majlis Resort and Manda Bay while Kizingoni Beach Houses, Kipungani or even Kizingo Lodge are excellent mid-range experiences. Kijani Hotel is a budget option.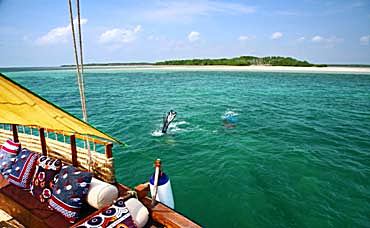 Read More +
TOUR LAMU ATTRACTIONS
Your seaside and cultural escapade to Lamu will be unforgettable. Tour of the old town, snorkeling, dhow safari, deep sea fishing, active watersports such kitesurfing, waterskiing are all available.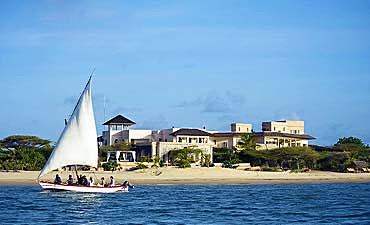 Read More +
BEST TIME TO VISIT LAMU
January to March are the warmest months while cooler temperatures occur in July to September. In April and May, the long rainy season arrives and ends by June with short rains from November.
AFRICANMECCA REVIEWS
What are our Customers saying about us? READ MORE REVIEWS

AfricanMecca Safari could not have been more helpful through the entire process of planning our trip to Kenya. Our trip to Lamu (a suggestion by Raza) was incredible, and Kizingo is a perfect place to stay there. All in all, we had an amazing time in Kenya.

Jordan Klein & Anna Kohanski - New York, United States

Lamu was fabulous. hot and sunny and we again were delighted with our accommodation. Everything was run smoothly and without any hitches and we are most grateful for a truly memorable holiday of a life time. You organised everything efficiently which made life so easy for us.

Angela Cook - London, United Kingdom

I had just the BEST time in Lamu - quite probably the holiday of my life - and am determined to go back in November. I have to say, the holiday was made by Altaf's dedication to what I needed - he worked very hard to ensure I got the full ten night stay at Kipungani, and I was impressed to say the least. Many thanks - I'll be back.

Jeremy King, Senior Producer GMTV - London, United Kingdom

Raza, I have returned from the trip to Kenya you arranged. It went quite well and all of your advice about hotels etc was correct and prevented me from doing things less than optimal. I really enjoyed Lamu; it is one of the best beaches I have seen.

Dr Thomas Walshe - Boston, Massachusetts - United States

Raza, I want to tell you that all aspects of our travel arrangements with you ran smoothly. Our visit to Lamu was most enjoyable and a pleasant contrast to the highlands. I will unreservedly recommend AfricanMecca to others.

Peter Moody - Cape Town, South Africa

I wanted to email you to say how well all your arrangements came together for Lamu - Peponi Hotel. The logistics worked very well, the venues fulfilled all expectations - the whole experience was splendid.

Robyn Taylor - Brisbane, Australia

Lamu Palace was really quite exotic, with again wonderful people, in great location, I felt like I was in the movie Casablanca. I will recommend your company to anyone I know travelling to Kenya. In deep appreciation...

Lynne Crawford - Boston, Massachusetts - United States
ARE YOU PLANNING TO BOOK AN AFRICAN TRIP TO LAMU IN KENYA?
Do You Need Knowledgeable, Experienced & Specialist Guidance For Your Travels In Lamu ? Let Us Help Plan Your Trip Itinerary Correctly
CONTACT AN AFRICA TRAVEL EXPERT ON LAMU
HAVE YOU VISITED LAMU FOR A BEACH VACATION IN KENYA?
Write A Travel Or Tourist Trip Review To Share Your Experiences
WRITE LAMU REVIEW
AMS BLOG
VIEW ALL -
26 October 2017 by AfricanMecca Safaris, in Blog For AfricanMecca Safaris,Safari Planning Blog Posts - AfricanMecca Safaris

Baggage Guidance & Restrictions On Flying Safaris In Africa Published By Afr...

READ MORE +

07 June 2017 by AfricanMecca Safaris, in Blog For AfricanMecca Safaris,Latest Kenya Blog Posts From AfricanMecca Safaris,Safari Planning Blog Posts - AfricanMecca Safaris

Masai Mara Horseback Riding Safari In Kenya Published By AfricanMecca Safaris | ...

READ MORE +

24 March 2017 by AfricanMecca Safaris, in Blog For AfricanMecca Safaris,Safari Planning Blog Posts - AfricanMecca Safaris

Times Square New York Hosts Kenya Tourism Board & Wilderness Safaris Meet Up...

READ MORE +