WHERE & BEST PLACES TO STAY IN KIBALE PARK
4 Best Places & Where To Stay At Various Kibale Accommodations?
AfricanMecca Safaris recommends the below
safari lodges and camps
in Kibale National Park based on your travel budget and Safari Tier preference.
1. Kyaninga Lodge - Tier 1 Premier Experience
Kyaninga Lodge
is a unique luxury safari holiday accommodation for your chimpanzee safari in Kibale. It is located on the top of a rocky crest overlooking a scenic crater lake in the outskirts of Kibale National Park - one hour away from the park gate. Choose from one of the nine log cabins lined up on the ridge on either side of the lounge. The structures are built with eucalyptus logs with pyramid-like thatched roofs. The rooms may have one double or two single beds and come with an indoor and outdoor porch seating arrangement. Ensuite bathrooms have a glass shower stall, bathrobes, a claw-foot bathtub, and twin sinks sitting atop a marble countertop. Solar panels heat shower water for the rooms.
2. Ndali Lodge - Tier 2 Deluxe Experience
Ndali Lodge
is a mid-range safari vacation accommodation with a long history. Located amid banana and vanilla plantations in the rural outskirts of Kibale, the lodge is owned and operated by a descendant of the Price family, Aubrey, and his wife, Clare. Choose from one of the 8 standalone cottages, which sit facing the western rim of the crater's crest towards Ndali Estate and the Rwenzori - Mountains of the Moon. Each of the rooms has quaint four-poster beds with mosquito netting, as well as a desk, wicker easy chairs, area rugs, and candlesticks. You can also spend time on the lounge and indoor dining area, reveling in the fabulous views of Lake Nyinambuga.
3. Crater Safari Lodge - Tier 3 Value Experience
The
Crater Safari Lodge
is a unique vacation establishment located on a rocky crest overlooking the picturesque Nyinabulitwa Crater Lake in the outskirts of Kibale National Park (7 km - 4.5 mi away). The lodge has a total of 21 rooms scattered on the slope in thatched chalets around the main lodge's frontage or by the poolside in two-story blocks. Rooms have large double or twin beds covered with mosquito netting with an ensuite bathroom with a shower while some also have a bath. Newlyweds can opt for the Honeymoon Suite, while larger groups and families of up to 4 guests can opt for the interconnecting chalets.
4. Primate Lodge - Tier 3 Value Experience
Primate Lodge
is a value stayover in Kibale National Park with a range of rooming options to suit the needs of every budget traveler. Guests can choose from nine Luxury Cottages or seven Forest Cottages, each with a thatched roof, seating area, and ensuite bathroom. Groups of three guests or honeymooners can book the Elephant Banda, which is built over two stories with an extended viewing deck on the upper floor. The lodge also offers a treehouse experience in the Sky Tree House and family cottages with interconnecting doors. For guests who prefer to bring their own gear, the lodge has a camping site to pitch tents. Campers can make use of the bathroom facilities in the lounge area.
| | |
| --- | --- |
| Kibale Park Rating By AfricanMecca | |
Write A Trip Review On Kibale In Uganda
AFRICANMECCA REVIEWS
What are our Customers saying about us? READ MORE REVIEWS

AfricanMecca Safaris offers incredibly knowledgeable and skilled services! Our travel arrangements for 2 months of volunteering with TEACH Rwanda in country were made quickly and economically. Honored to work with Raza!

Janet Brown - TEACH Rwanda Founder - United States

I just returned from a month in Africa, specifically Rwanda & Kenya. I am left breathless with my experience. AfricanMecca Safaris coordinated the entire trip for me and left no detail, nothing for me to do.

Carol Bobb - Pennsylvania, United States

AfricanMecca Safaris created a remarkable honeymoon tailored to our interests and desires. The quality of service and delivery of experience was unsurpassed. I highly recommend AfricanMecca Safaris to honeymooners, families, or any traveler.

Noorin & Jason Nelson - Maryland, United States

I booked my safari holiday through AfricanMecca. They were the most helpful company I have ever dealt with and I work within the travel industry. I had the most amazing time. The holiday went as clockwork with no hitches anywhere.

Shelley Roberts - Hemel Hempstead, United Kingdom

This is to let you know my guests, The Bryant's, had a wonderful time on the trip Samburu, Masai Mara/Kenya, Chobe/Botswana & Victoria Falls/Zambia. Everything was perfect! Thank you.

Christine Milan - MT Carmel Travel - Connecticut, United States

We have returned from our African adventure and would like to thank you very much for your part in making this such a wonderful experience. We were lucky enough to time the Great Migration from the Serengeti, which was amazing.

Denise Paterson - Belmont, Australia

Rwanda was amazing. The accommodations, food, and guides AfricanMecca arranged were great. Raza also helped us through the complicated process of getting permits for gorilla trekking. AfricanMecca is a fantastic company to work with.

Stephanie Weir - United States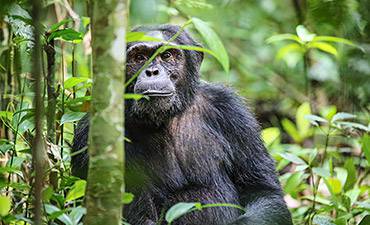 Read More +
KIBALE NATIONAL PARK GUIDE
Kibale National Park is a stunningly beautiful natural reserve in Uganda. Its most valued treasure is an incredible diversity of primates – 13 species in all, including the rare Eastern chimpanzee.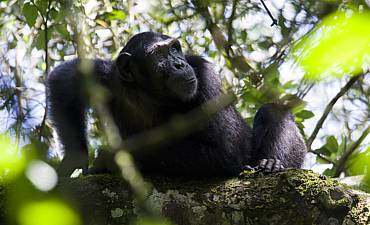 Read More +
KIBALE SAFARI ACTIVITIES & TOUR ATTRACTIONS
Experience chimpanzee trekking safaris in Kibale. Other activities including birdwatching, crater lakes hikes, cultural interactions, night forest walks, chimp habituation experience, and canoe excursions.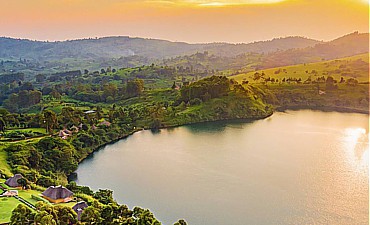 Read More +
BEST TIME TO VISIT KIBALE
Like most locations in Africa, Kibale National Park has two wet rainy seasons and two dry seasons. June to August and end of December, January, and February is the best time to visit Kibale in Uganda.
HAVE YOU VISITED KIBALE FOR AN AFRICA SAFARI IN UGANDA?
Write A Travel Or Tourist Trip Review To Share Your Experiences
WRITE KIBALE REVIEW
AMS BLOG
VIEW ALL -
26 October 2017 by AfricanMecca Safaris, in Blog For AfricanMecca Safaris,Safari Planning Blog Posts - AfricanMecca Safaris

Baggage Guidance & Restrictions On Flying Safaris In Africa Published By Afr...

READ MORE +

07 June 2017 by AfricanMecca Safaris, in Blog For AfricanMecca Safaris,Latest Kenya Blog Posts From AfricanMecca Safaris,Safari Planning Blog Posts - AfricanMecca Safaris

Masai Mara Horseback Riding Safari In Kenya Published By AfricanMecca Safaris | ...

READ MORE +

24 March 2017 by AfricanMecca Safaris, in Blog For AfricanMecca Safaris,Safari Planning Blog Posts - AfricanMecca Safaris

Times Square New York Hosts Kenya Tourism Board & Wilderness Safaris Meet Up...

READ MORE +