Read More About Eastern Serengeti Lodges & Camps In Northern Tanzania
Eastern Serengeti has various accommodations located in distinct areas of the park. Select your preferred option below (sorted alphabetically) to view individual details of your tour lodge or camp.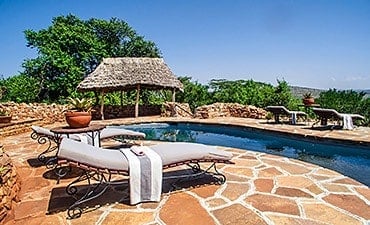 Read More +
ANDBEYOND KLEIN'S CAMP
Premier Experience - Safari Tier 1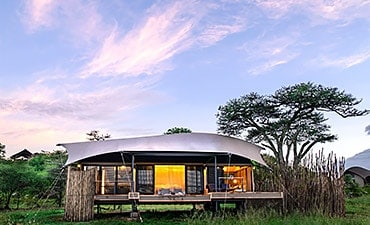 Read More +
LEMALA NANYUKIE TENTED LODGE
Premier Experience - Safari Tier 1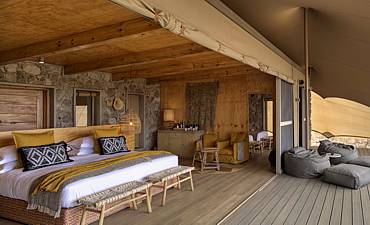 Read More +
NAMIRI PLAINS (ASILIA AFRICA)
Premier Experience - Safari Tier 1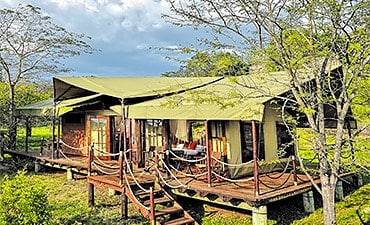 Read More +
SERENGETI MIGRATION CAMP (ELEWANA)
Premier Experience - Safari Tier 1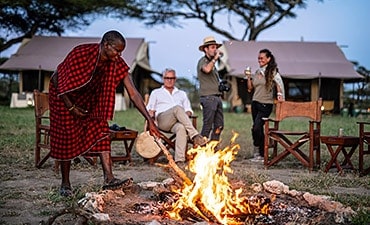 Read More +
SERENGETI SOJOURN
Deluxe Experience - Safari Tier 2
Mobile Locations
: East & South Serengeti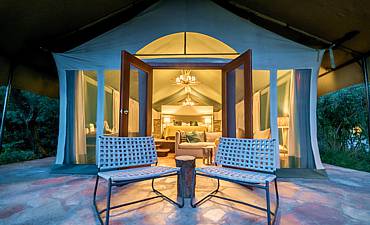 Read More +
TAASA LODGE
Deluxe Experience - Safari Tier 2
Select Your Serengeti Lodges & Camps Option In Northern Tanzania
The Serengeti National Park has accommodations located in five specific migration focused areas as noted below. The park also has various seasonal mobile accommodations located in distinct areas of the park that tracks the wildebeest migration movement. Select your preferred region to view individual details of your lodge or camp including mobile camps.
CONTACT AND TALK TO OUR SAFARI EXPERTS TODAY TO KICK-START YOUR TOUR PLANNING PROCESS
Request Tanzania Custom Or Tailor-Made Safari Pricing Based On Your Specific Travel Dates At Your Preferred Safari Tier Camp Or Lodge
CONTACT AN EXPERT ON TANZANIA SAFARI PRICES & TOURS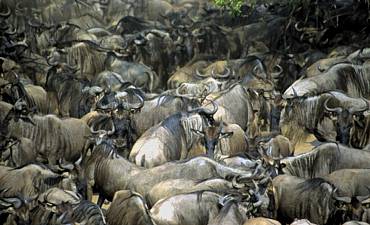 Read More +
WILDEBEEST MIGRATION
The Great Wildebeest Migration is the largest single movement of wild animals in the world, deservedly listed as one of its eight Natural Wonders and an exceptional inspiration for a dream tour.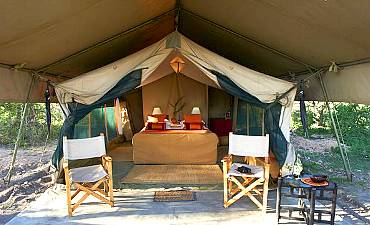 Read More +
WHERE TO STAY IN SERENGETI
Accommodations in Serengeti come in two main types, lodges and camps. Lodges are solidly brick or stone-built complexes while camps are pitched canvas that are either permanent, seasonal or mobile units.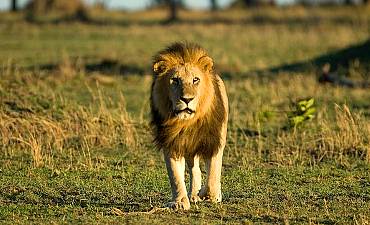 Read More +
SAFARI & TOUR IN SERENGETI
With your AfricanMecca guide in a custom-designed 4x4 vehicle, you will experience the wildebeest migration, the Big Five - from royal lion prides to pachyderm elephant herds on the plains and more.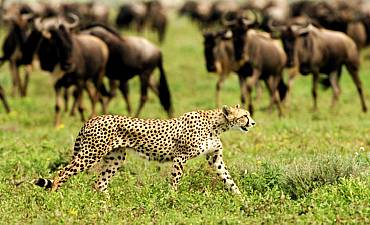 Read More +
BEST TIME TO VISIT SERENGETI
There are distinct best times for a nature trip to Serengeti. Once you know what you have experienced and what more it has to offer, you will want to return time and again as each month unfolds a new chapter.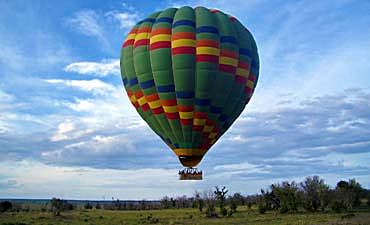 Read More +
BALLOON SAFARI IN SERENGETI
A Serengeti balloon safari is a fantastic once in a lifetime experience, particularly suitable for a bird's eye-view game viewing experience on your AfricanMecca wildlife tour in northern Tanzania.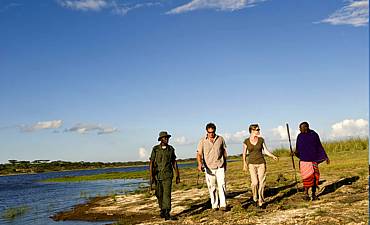 Read More +
MAASAI TRIBE OF SERENGETI
The iconic Maasai of the Serengeti and Ngorongoro wilderness have been herding their cattle for thousands of years. A proud, nomadic warrior race who count their wealth in cattle and children.
AFRICANMECCA REVIEWS
What are our Customers saying about us? READ MORE REVIEWS

AfricanMecca's professionalism and care understands that what distinguishes Africa is its authenticity, the land, people and wildlife who do not share our world of fashion and fanfare that distinguish so many travel companies today.

Cyril Christo & Marie Wilkinson, Conservation Photographers, Authors & Wildlife Documentary Producers - USA

Jambo Raza, We all had a fantastic time on our Tanzania safari. Accommodations were excellent and we loved our guide - Rodgers. We will definitely recommend this safari to others. Thanks for all your help making the arrangements.

Dr Thomas Davis, Methodist Hospital, Minnesota, United States

AfricanMecca Safaris created a remarkable honeymoon tailored to our interests and desires. The quality of service and delivery of experience was unsurpassed. I highly recommend AfricanMecca Safaris to honeymooners, families, or any traveler.

Noorin & Jason Nelson - Maryland, United States

Thanks again to you for arranging a wonderful trip for us. Everything was great from the fantastic wildlife, the scenery, the people, the accommodations and the food. The safari was everything we had hoped for.

Liz and Gunnar Kristiansen - Ontario, Canada

I booked my safari holiday through AfricanMecca. They were the most helpful company I have ever dealt with and I work within the travel industry. I had the most amazing time. The holiday went as clockwork with no hitches anywhere.

Shelley Roberts - Hemel Hempstead, United Kingdom

We have returned from our African adventure and would like to thank you very much for your part in making this such a wonderful experience. We were lucky enough to time the Great Migration from the Serengeti, which was amazing.

Denise Paterson - Belmont, Australia

We had an absolutely amazing trip in Arusha, Serengeti and Gombe - everything went smooth as silk. Thank you so much Raza for making this trip, the trip of a lifetime. We had an absolutely brilliant time.

Tiffany Heitz & Lesley Smith - California, United States
HAVE YOU VISITED SERENGETI FOR AN AFRICA SAFARI IN TANZANIA?
Write A Travel Or Tourist Trip Review To Share Your Experiences
WRITE SERENGETI REVIEW
AMS BLOG
VIEW ALL -
26 October 2017 by AfricanMecca Safaris, in Blog For AfricanMecca Safaris,Safari Planning Blog Posts - AfricanMecca Safaris

Baggage Guidance & Restrictions On Flying Safaris In Africa Published By Afr...

READ MORE +

07 June 2017 by AfricanMecca Safaris, in Blog For AfricanMecca Safaris,Latest Kenya Blog Posts From AfricanMecca Safaris,Safari Planning Blog Posts - AfricanMecca Safaris

Masai Mara Horseback Riding Safari In Kenya Published By AfricanMecca Safaris | ...

READ MORE +

24 March 2017 by AfricanMecca Safaris, in Blog For AfricanMecca Safaris,Safari Planning Blog Posts - AfricanMecca Safaris

Times Square New York Hosts Kenya Tourism Board & Wilderness Safaris Meet Up...

READ MORE +