Read More On The Best Time To Travel To Tanzania For A Safari & Beach Vacation
The Northern Circuit Parks, including Serengeti, Ngorongoro Crater, Lake Manyara, Tarangire, Arusha and Kilimanjaro offer some of the most exhilarating safaris in the premier wildernesses of Tanzania. They can be visited all the year round but get heaving at peak times.

Millions of wildebeest, zebra and other ungulates, brave predators and swollen rivers, drought and exhaustion on their annual Great Migration, followings the rains from their mass calving in southern Ndutu from December onwards, and baby drops peaking by February in a three week birthing marathon, to the distant northern Mara River from July to October.

During the other months from March to June, you can also follow their epic journey through south central to western Serengeti and then north where the cross over to the Masai Mara in Kenya. AfricanMecca can arrange an unforgettable wildebeest migration vacation in northern Tanzania for you to coincide with their passage.





Predators and herbivores are easier to track and spot during the dry season from June to October when they gather at permanent water sources and when the vegetation is most sparse. November to May coincides with the two wet climatic seasons in Tanzania (short and long rains) but is best time to go to Lake Manyara and Tarangire for birding trips, but not canoeing on the Momella Lakes unless you do not mind getting drenched while kayak gliding on the alkaline lake.

January and February is the clearest time to see the glistening peak of Mount Kilimanjaro and acclimatize yourself by climbing Mount Meru with Uhuru Trails by AfricanMecca before tackling the highest African mountain and the world highest free standing mountain. The weather during this time is also humidly hot and partly dry with pockets of short rain showers in January and February that started in November, or from July to September when it is dry, but colder to climb.

January and February, or July to October are most popular Kilimanjaro trekking months but also on days of the full moon. Tarangire teems with migratory wildlife including elephants from June to October when the primary river is the only source of water since the surrounding waterholes have dried out.





Selous and Ruaha are isolated Southern Circuit Parks which are rarely busy compared to the northern parks, but game viewing is better in the dry from late June or early July to October as the foliage is less dense and congregating wildlife arrive at central water sources. Many lodges close in the wet during from middle of March to end of May. Mikumi is more easily accessible all year round.

From December to March, it gets hot and humid, especially in less crowded parks in southern and western Tanzania, but the finest time to trek the mountains in pursuit of chimpanzees in the Western Circuit Parks of Gombe and Mahale is during the dry season, that initiates from late May to early October but peaking to the best in the months of June to September. This is also a superb time to spend time on the beach and in the waters of Lake Tanganyika or on a fishing tour around Rubondo Island in Lake Victoria from July onwards.

Remote Katavi presents its most impressive dramas in the most dry, from August to October, when crocs and hippos battle for cooling mud in shrinking rivers. Kitulo, the Garden of God, riots with wild flowers between December and May. Coastal Sadaani in the east is great in January and February after the short rains, or from June to August, when wildlife stays in the park. Mkomazi is best for large mammals in July and August, although its avian beauty is at its height from March to June.





The Tanzania east coast of Dar es Salaam, Bagamoyo, Kilwa and the off-shore islands of Zanzibar, Mafia, Pemba, Fanjove, Lazy Lagoon, Mnemba, Chumbe and Chapwani offers year-round warmth and humidity tempered by Indian Ocean breezes and monsoons along with similar wet spring seasons in November and December (short rains) while middle of March to early June welcomes the awaited long rains.

The beach shores of Tanzania sets a rich enlightenment experience to many historical sites including UNESCO World Heritage Sites like Stone Town and Ruins of Kilwa punctuated by cultural festival like Sauti za Busara in February or the Zanzibar Film Festival in June. The safari-cum-beach holiday choices and logistics are complex, but AfricanMecca can make it simple and hassle free by guiding you through the best travel season experiences in pursuit of your African dreams in Tanzania.



Explore Best Seasonal Travel Time In Tanzania By Region
Tanzania has diverse regions as noted below. Select your preferred area to view individual details on the best time to travel.
Select Your Northern Destination In Tanzania
Select Your Eastern Destination In Tanzania
Select Your Southern Destination In Tanzania
Select Your Western Destination In Tanzania
Tanzania Rating By AfricanMecca
Write A Trip Review On Tanzania
CONTACT AND TALK TO OUR SAFARI EXPERTS TODAY TO KICK-START YOUR TOUR PLANNING PROCESS
Request Tanzania Custom Or Tailor-Made Safari Pricing Based On Your Specific Travel Dates At Your Preferred Safari Tier Camp Or Lodge
CONTACT AN EXPERT ON TANZANIA SAFARI PRICES & TOURS
Comprehensive Tanzania Safari & Tour Planning Guide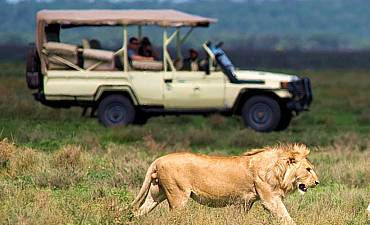 Read More +
SAFARI PRICES FOR TANZANIA
Review Tanzania detailed itineraries and prices of our recommended safaris with the option of customizing your Africa tour based on your preferences and needs.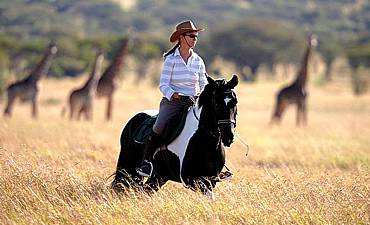 Read More +
AFRICA TRIP IDEAS FOR TANZANIA
Review experiences available in Tanzania from photo wildlife safari, chimpanzee tour, bush walk, family to honeymoon beach vacation, snorkeling, diving etc.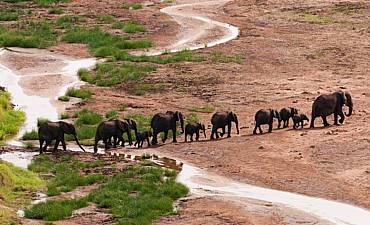 Read More +
PARKS & RESERVES IN TANZANIA
Review information on wildlife parks and reserves in Tanzania i.e. Serengeti, Ngorongoro, Tarangire, Ruaha, Manyara, Selous, Katavi Gombe, Mahale and more.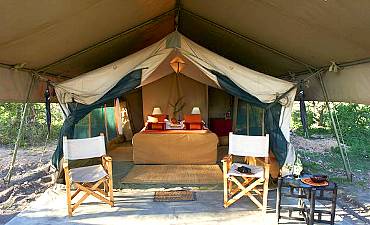 Read More +
ACCOMMODATIONS IN TANZANIA
Review information on safari camps, lodges, city hotels, beachfront resorts in Tanzania's pristine wilderness, cities, Swahili coastal shores and idyllic islands.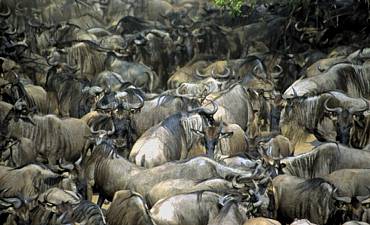 Read More +
BEST TIME TO VISIT TANZANIA
Review details on the best time to go to Tanzania to visit its various wildlife outback, lakes, rivers, beaches, islands, mountains, forests and other wildernesses.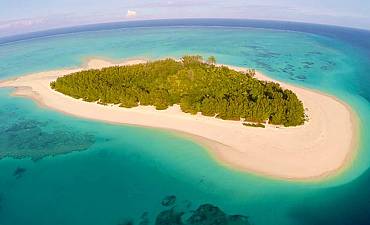 Read More +
BEACHES & ISLANDS OF TANZANIA
Review Tanzania's unspoiled white, sandy coastal beaches and idyllic islands backed by tropical forests that are lapped by the azure waters of the Indian Ocean.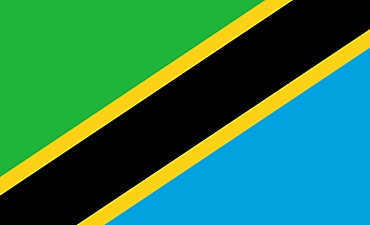 Read More +
TANZANIA COUNTRY PROFILE
Review country information and travel tips on Tanzania i.e. climate, history, geography, culture, entry requirements, what to pack and wear, tipping guide and more.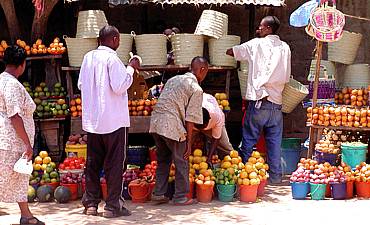 Read More +
CITY DAY TOURS FOR TANZANIA
Review city tour recommendations on full or half day options in Dar es Salaam, Arusha, Zanzibar. Experiences can be customized around your vacation travels.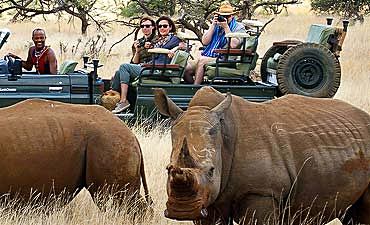 Read More +
AFRICAN SAFARI PRICES
Check out safari prices and itineraries for parks and reserves in other African countries e.g. Kenya, Uganda, Rwanda, Botswana, South Africa, Zambia etc. Namibia, Mozambique, Malawi and Zimbabwe are available on request.
AFRICANMECCA REVIEWS
What are our Customers saying about us? READ MORE REVIEWS

AfricanMecca's professionalism and care understands that what distinguishes Africa is its authenticity, the land, people and wildlife who do not share our world of fashion and fanfare that distinguish so many travel companies today.

Cyril Christo & Marie Wilkinson, Conservation Photographers, Authors & Wildlife Documentary Producers - USA

Jambo Raza, We all had a fantastic time on our Tanzania safari. Accommodations were excellent and we loved our guide - Rodgers. We will definitely recommend this safari to others. Thanks for all your help making the arrangements.

Dr Thomas Davis, Methodist Hospital, Minnesota, United States

AfricanMecca Safaris created a remarkable honeymoon tailored to our interests and desires. The quality of service and delivery of experience was unsurpassed. I highly recommend AfricanMecca Safaris to honeymooners, families, or any traveler.

Noorin & Jason Nelson - Maryland, United States

Thanks again to you for arranging a wonderful trip for us. Everything was great from the fantastic wildlife, the scenery, the people, the accommodations and the food. The safari was everything we had hoped for.

Liz and Gunnar Kristiansen - Ontario, Canada

I booked my safari holiday through AfricanMecca. They were the most helpful company I have ever dealt with and I work within the travel industry. I had the most amazing time. The holiday went as clockwork with no hitches anywhere.

Shelley Roberts - Hemel Hempstead, United Kingdom

We have returned from our African adventure and would like to thank you very much for your part in making this such a wonderful experience. We were lucky enough to time the Great Migration from the Serengeti, which was amazing.

Denise Paterson - Belmont, Australia

We had an absolutely amazing trip in Arusha, Serengeti and Gombe - everything went smooth as silk. Thank you so much Raza for making this trip, the trip of a lifetime. We had an absolutely brilliant time.

Tiffany Heitz & Lesley Smith - California, United States
ARE YOU PLANNING TO BOOK AN AFRICAN SAFARI TO TANZANIA?
Do You Need Knowledgeable, Experienced & Specialist Guidance For Your Travels In Tanzania? Let Us Help Plan Your Trip Itinerary Correctly
CONTACT A TANZANIA VACATION EXPERT
EXPLORE MORE ON NATIONAL PARKS, CAMPS, LODGES, BEACHES & RESORTS IN TANZANIA
HAVE YOU VISITED EASTERN AFRICA FOR A SAFARI IN TANZANIA?
Write A Travel Or Tourist Trip Review To Share Your Experiences
WRITE TANZANIA TRIP REVIEW
AMS BLOG
VIEW ALL -
26 October 2017 by AfricanMecca Safaris, in Blog For AfricanMecca Safaris,Safari Planning Blog Posts - AfricanMecca Safaris

Baggage Guidance & Restrictions On Flying Safaris In Africa Published By Afr...

READ MORE +

07 June 2017 by AfricanMecca Safaris, in Blog For AfricanMecca Safaris,Latest Kenya Blog Posts From AfricanMecca Safaris,Safari Planning Blog Posts - AfricanMecca Safaris

Masai Mara Horseback Riding Safari In Kenya Published By AfricanMecca Safaris | ...

READ MORE +

24 March 2017 by AfricanMecca Safaris, in Blog For AfricanMecca Safaris,Safari Planning Blog Posts - AfricanMecca Safaris

Times Square New York Hosts Kenya Tourism Board & Wilderness Safaris Meet Up...

READ MORE +