Why Go To Tanzania For A Safari, Cultural, Historical Trip & Marine Beach Vacation
An authentic and discerning tour of Tanzania with AfricanMecca Safaris presents the whole of Africa in microcosm, providing outstanding examples of sustainable tourism in a country with unbeatable natural resources. Stunning landscapes, spectacular wildlife diversity and concentration, safari adventures to remember for a lifetime, challenging mountain and active watersports, barefoot beaches and idyllic islands, historical and cultural riches, all wait for you in dream vacation venues where you can relax in luxurious self-indulgence .
For Tour Planning Guidance On Tanzania, Please Contact Us.
1. Be Transformed By The Magic Of Tanzania, A Country Of Amazing Beauty & Matchless Wonders
Tanzania has seven official World Heritage Sites. Teeming with diverse wildlife and a spectacular sight,
Ngorongoro is the largest unbroken and unflooded volcanic caldera in the world
. Serengeti is the breathtaking outback venue of the annual migration of millions of wildebeest combined with an evolutionary trip to Olduvai Gorge, Laetoli and the Kondoa Rock Art Cave Sites takes you back to your human origins.
Selous
,
Ruaha
and
Katavi
are unspoiled remote wildernesses, home to thousands of elephants and bovines, and packs of rare African wild dogs and other diverse predators. Lake Tanganyika is among the most beautiful lakes in the world. Lake Manyara was a personal favorite of Ernest Hemingway.

Climb the Kilimanjaro on an uphill strenuous stroll, the highest mountain in Africa, shining in the morning sun above a pedestal of cloud. Trek past its glaciers to the highest peak, or peer into the magma pits of the Mountain of God – Ol Doinyo Lengai by Lake Natron. Silver beaches and limpid seas set off the wonderful Swahili architecture of Stone Town in Zanzibar, important as a significant trading port, a heady blend of cultures and focus of the abolition of slavery.
Combine Zanzibar with a history trip to Bagamoyo or even Kilwa to see the ruins of Kisiwani and Songo Mnara. Thereafter, head off to the private island of Fanjove or Lazy Lagoon for an unadulterated beach escape. Find all the fascination of African travel in the inimitable richness of Tanzania.
2. Experiential Ecotourism & Cultural Experience
AfricanMecca believes that ecotourism changes the way visitors interact with the wilderness and local communities whilst on an ethnic holiday in Tanzania. Guests are encouraged to experience
Tanzania cultural tours of local villages, farms, and sustainable projects
such as Swala Camp's beekeeping in Tarangire.
They join in Maasai marriage rituals and celebrations, as at Gibb's farm near Ngorongoro. They work together at schools like St Jude in Arusha and orphanages like that supported by Rhotia Lodge. Accommodation is often on
tribal Maasai land, like Shu'mata Camp in western Kilimanjaro
, hosted by the friendly and dignified Maasai tribe. They give a truly authentic Tanzanian experiential safari experience.

Chumbe Island off Zanzibar is a private, non-profit ecotourism project to protect its staggeringly beautiful coral garden. Accommodation is built from natural materials. Food is fresh and locally produced. Guests can snorkel on the reef. Disposable income funds environmental education and other benefits for local people. Chumbe uses progressive solar, photovoltaic and recycling technology to preserve this unique coral island from un-natural degradation so that the marine tour wonders of Tanzania are maintained authentically, so that they will still be here for future generations.
3. Witness Tanzania's Great Wildebeest Migration In Serengeti
During your
specialist migration safari with AfricanMecca
, you can witness over a million wildebeests along with hundreds of thousands of zebras and antelopes brave the dangers of drought, grasslands fire and starvation on their epic life and death trek in search of forage and water, from the calving Ndutu plains in Southern Serengeti across perilous crocodile infested rivers to reach the fertile Masai Mara in Kenya. This breath-taking spectacle is the largest gathering of wild animals in the world, acclaimed as a distinctive natural wonder.

A plunging mass of heads and horns, they pour down river banks and across endless grasslands, picked off by predators as they travel. Lions, leopards, cheetahs, giant crocodiles and hyenas pull down the exhausted animals, while jackals, vultures and other carrion eaters feast in their wake. Back in their
calving grounds in southern Serengeti
, half a million calves are dropped in three weeks of synchronized birthing which overwhelms predators by sheer numbers and gives the jaunty newborns the best chance to survive as they are nudged to their feet within minutes of their emergence into a hostile world.
4. Experience Authentic & Diverse Tanzania Adventure Activities
The supreme personal challenge on a
trip to Kilimanjaro is to climb
the highest free-standing mountain in the world and the highest mountain in Africa. The trek can be made by the determined plodder on a seven to eight day Uhuru Trails journey by AfricanMecca from summer to winter, from tropical forest to arctic snow plains. It has been summited by a 7-year-old from India, United States and an elderly couple from Canada aged 84 and 85 years. But even the fittest climbers need time to acclimatize. Mount Meru provides a demanding, but beautiful climb up steep crater walls while viewing the ethereal sky island of Kilimanjaro in the distant.

The highly intrepid traveler can hike to the lunar landscape in the Natron outback at the summit of Ol Donyo Lengai – The Mountain Of God, possibly above erupting hot magma in its crater. Experience a walking safari with armed guides in the Selous and Katavi wilderness, boating safaris on the Rufiji River or an equestrian safari in Grumeti Reserve in western Serengeti.
Canoe amongst pink flamingos and elephants on Momella Lakes in Arusha Park
, or in the flooded crater Lake Duluti. Fight billfish, marlin, sharks and barracuda on a deep sea game fishing excursion off Zanzibar for sporting thrills on your Indian Ocean safari.
5. Explore Premier National Parks & Also Go Off-Beat In Game Reserves & Private Conservation Areas
Possibility to see the iconic Big Five on your expedition safari with AfricanMecca to fantastic
Tanzanian National Parks where vast concentrations of wild animals are protected
. The 2000 feet high rim of Ngorongoro Crater, a collapsed volcano two million years old, shelters the largest concentration of fauna on the African continent. 30,000 mammals: buffalos, lions, leopards, pods of hippopotamus, varied ungulates, elephants, giraffes, rhinos and more roam 100 square miles of the crater floor. Serengeti and Tarangire can be overflown by hot air balloon to appreciate their teeming gazelles, impalas, buffalos, wildebeests and zebras.

In
Tarangire
, a quarter of a million animals migrate, with oryx, kongoni and gazelles as well as thousands of traversing elephants. Go off-the-beaten track to Selous, the largest reserve in Africa, with over 3000 lions, or untamed Ruaha, with packs of endangered African wild dogs and herds of precarious buffalos roaming its pristine wilderness. Vicious, remote Katavi is the ultimate unspoiled remnant of Africa, accessible to only the most determined adventurers on tour.
6. Enjoy A Distinct Indian Ocean Beach Vacation On Zanzibar Island Or On The Coast Of Tanzania
There can be no divine setting for a barefoot African beach holiday or honeymoon than the
exotic spice island of Zanzibar
. Endless miles of unspoiled white, sandy beaches backed by lush tropical forests are lapped by the limpid azure waters of the tepid Indian Ocean. Dive at the Mnemba coral atoll alive with jeweled fish, turtles and dolphins or snorkel at the pristine Chumbe Island Coral Park. Sail the sparkling deep seas of Pemba and Mafia, or pit yourself against hard-fighting game fish in the Nungwi waters.

The entire seaboard coast of Tanzania is a feast for the senses. Dine on the succulent fruits of the sea or sample the rare and tasty shoki-shoki (rambutan), fenesi (jackfruit) and 22 varieties of bananas. Refresh yourself with the clear madafu juice of young coconuts. Appreciate the lissome grace of the Zanzibaris and the liquid sounds of their Taarab Swahili music. Indulge in a luxury, private and rustic-chic retreat on the mainland south coast of Dar es Salaam, an ultimate spot for AfricanMecca seaside lovers who simply want to relax in an exotic Shangri-La rich with history and romance.
7. Join A Specialized Chimpanzee Safari On The Mountains Of Mahale & Gombe
Western Tanzania's National Parks, Mahale Mountains and Gombe Stream, are home to mankind's nearest living genetic kin, the fascinating chimpanzee with its 98% shared genes. A member of the hominid family along with gorillas, orangutans and humans, the chimps show many behaviors previously attributed only to mankind, including laughter, tool-making and collective violence in pursuit of personal status. Jane Goodall spent 50 years studying social behavior in the Kasakela community of chimpanzees, which you can observe for yourself on a guided trek in
Gombe Stream National Park
.

At
Mahale Mountain National Park
, there are more chimps, most of them wilder and testing to find, but the "M" group were studied by a Japanese team led by the Dr. Toshisada Nishida, and are more habituated to human beings. There are strict rules limiting interactions in order to protect the primates. The parks are very remote. African logistical travel is difficult and expensive, by air and then by boat along the coast of Lake Tanganyika, but this specialist experience is utterly unique and well worth the effort. Plan your Tanzania primate safari today with AfricanMecca.
8. Relish Marine Life Safaris & Underwater Sea Voyages
Tanzania prides herself in the beauty and tranquility of her coastal expanses on the East Coast, beside the striking Indian Ocean, and on the freshwater inland sea of Lake Tanganyika, the deepest and largest by volume, and arguably the most beautiful lake in Africa. The largest surface area lake being Victoria best accessed via Mwanza or Rubondo Island. Idyllic, isolated beaches beneath towering, forest-clad mountains and islands form a delightful backdrop against which to enjoy sailing safaris, game fishing, snorkeling and PADI scuba diving.
Tanganyika lake is rich with hundreds of species of colorful cichlid fish, beloved of aquarists. Even crabs and jellyfish have evolved in this lake, undisturbed for over 12 million years.

The Indian Ocean Marine Coast of Saadani National Park, Dar es Salaam, Bagamoyo, Kilwa and the Islands of Zanzibar, Mafia and Pemba offer miles of pristine, silver beaches lapped by crystal clear turquoise sea where you can also sail, swim, fish, canoe,
snorkel
and
dive on fantastic coral reefs teeming with marine life
, playful dolphins and green turtles are plentiful with migratory hump-backed whales.
Vertiginous underwater canyons and corals harbor octopus, blue spotted rays, ribbon eels, whip barracudas, moray eels, nudibranchs, gobies, pipefish and many more.
Deep ocean travel in Tanzania affords superlative game-fishing
for hammerhead shark, marlin, billfish, tuna and barracuda, delighting the heart of a hard-fighting angler. The Pemba Channel offers many year-round prospects for angling.
9. Relive Evolution & Primal History
In
Olduvai Gorge near Ngorongoro
, the Leakeys found primitive tools and fossilized bones of the earliest men, and
footprints over 3.5 million years old at Laetoli
. 10,000 years ago, the people of Tanzania were Khoisan hunter and gatherers, joined 5,000 years ago by Cushitic farmers. 2,000 years ago, Bantu tribes brought their iron-working abilities.
Their rock paintings can be seen at Kola, southwest of Tarangire. Greek, Roman and Persian spice and ivory trading centers along the East Coast were later taken over by Arab slavers. Stone Town in Zanzibar, where slave prisons can still be seen, encapsulates all these influences. In this heady mix, Swahili civilization flourished from Unguja to Kilwa until Portugal, Belgium, Germany and Britain negotiated colonial rights in the 1800-1900's.

Big game hunters from Frederick Selous, Richard John Cuninghame, Leslie Tarlton to Theodore Roosevelt fashioned the foundations of African expedition safaris that has evolved primarily into sustainable photo safaris, and European explorers like Livingstone, Burton and Speke searched for the source of the Nile by ending up in Lake Victoria.
The missionary, David Livingstone, was also found in Ujiji near Kigoma by Lake Tanganyika by journalist Stanley, whose famous greeting, "Dr. Livingstone, I presume", was probably as fabricated as Queen Victoria's supposed gift of Mount Kilimanjaro to her German nephew. Follow their Tanzania primeval adventure and review the evidence.
10. Relax In The Unspoiled Peace & Tranquility Of Tanzania
A tranquil vacation in the wilds of Tanzania offers the ultimate escape from the stress of modern life. You can return to the simplicity of the wilderness, surrounded by the vast skies and endless plains of the Serengeti, or the seclusion of a river camp in Selous by the miombo woodlands. Sleep under the stars on fly camping treks in remote Katavi or Ruaha, or return to the opulent self-indulgence of a Hemingway-style safari with every luxury and personal service in Tarangire. Sing and dance with the joyful Maasai tribe in Ngorongoro.

Revel in barefoot beachfront holidays by the Indian Ocean or inland lake, soothed by lapping water, or become a pampered AfricanMecca guest at a sophisticated chic-beach lodge offering massages, spa treatments and superlative cuisine amongst beautifully manicured but wild lush gardens. Live in a luxurious treehouse in Tarangire or Manyara, serenaded by birdsong and the chatter of bushbabies, or swing in a hammock by an infinity pool overlooking the Rift Valley Escarpment, or the waterfalls of the Ngorongoro Crater wall.
Choose a private island vacation at Lupita offering perfect seclusion and privacy, overlooking Lake Tanganyika and the distant mountains of the Congo. Or,
lay shoeless at the rustic boutique Mnemba Island Lodge
and snorkel or dive at its atoll.
Tanzania Rating By AfricanMecca
Write A Trip Review On Tanzania
CONTACT AND TALK TO OUR SAFARI EXPERTS TODAY TO KICK-START YOUR TOUR PLANNING PROCESS
Request Tanzania Custom Or Tailor-Made Safari Pricing Based On Your Specific Travel Dates At Your Preferred Safari Tier Camp Or Lodge
CONTACT AN EXPERT ON TANZANIA SAFARI PRICES & TOURS
Comprehensive Tanzania Safari & Tour Planning Guide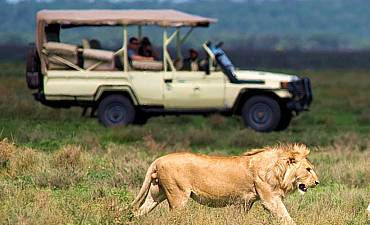 Read More +
SAFARI PRICES FOR TANZANIA
Review Tanzania detailed itineraries and prices of our recommended safaris with the option of customizing your Africa tour based on your preferences and needs.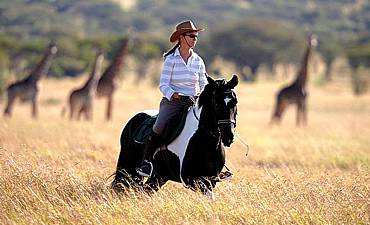 Read More +
AFRICA TRIP IDEAS FOR TANZANIA
Review experiences available in Tanzania from photo wildlife safari, chimpanzee tour, bush walk, family to honeymoon beach vacation, snorkeling, diving etc.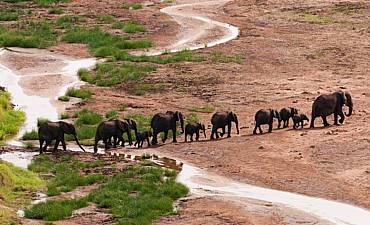 Read More +
PARKS & RESERVES IN TANZANIA
Review information on wildlife parks and reserves in Tanzania i.e. Serengeti, Ngorongoro, Tarangire, Ruaha, Manyara, Selous, Katavi Gombe, Mahale and more.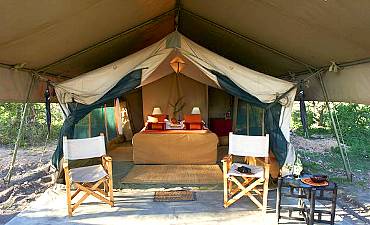 Read More +
ACCOMMODATIONS IN TANZANIA
Review information on safari camps, lodges, city hotels, beachfront resorts in Tanzania's pristine wilderness, cities, Swahili coastal shores and idyllic islands.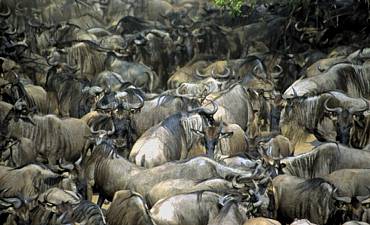 Read More +
BEST TIME TO VISIT TANZANIA
Review details on the best time to go to Tanzania to visit its various wildlife outback, lakes, rivers, beaches, islands, mountains, forests and other wildernesses.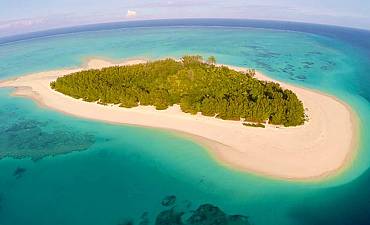 Read More +
BEACHES & ISLANDS OF TANZANIA
Review Tanzania's unspoiled white, sandy coastal beaches and idyllic islands backed by tropical forests that are lapped by the azure waters of the Indian Ocean.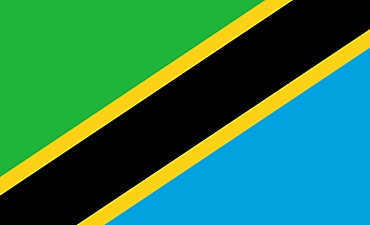 Read More +
TANZANIA COUNTRY PROFILE
Review country information and travel tips on Tanzania i.e. climate, history, geography, culture, entry requirements, what to pack and wear, tipping guide and more.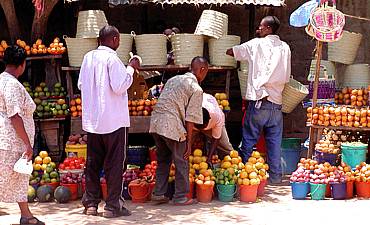 Read More +
CITY DAY TOURS FOR TANZANIA
Review city tour recommendations on full or half day options in Dar es Salaam, Arusha, Zanzibar. Experiences can be customized around your vacation travels.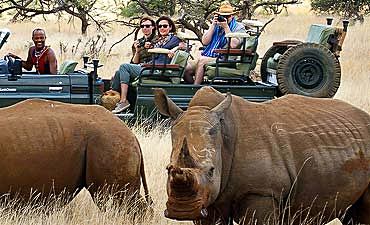 Read More +
AFRICAN SAFARI PRICES
Check out safari prices and itineraries for parks and reserves in other African countries e.g. Kenya, Uganda, Rwanda, Botswana, South Africa, Zambia etc. Namibia, Mozambique, Malawi and Zimbabwe are available on request.
AFRICANMECCA REVIEWS
What are our Customers saying about us? READ MORE REVIEWS

AfricanMecca's professionalism and care understands that what distinguishes Africa is its authenticity, the land, people and wildlife who do not share our world of fashion and fanfare that distinguish so many travel companies today.

Cyril Christo & Marie Wilkinson, Conservation Photographers, Authors & Wildlife Documentary Producers - USA

Jambo Raza, We all had a fantastic time on our Tanzania safari. Accommodations were excellent and we loved our guide - Rodgers. We will definitely recommend this safari to others. Thanks for all your help making the arrangements.

Dr Thomas Davis, Methodist Hospital, Minnesota, United States

AfricanMecca Safaris created a remarkable honeymoon tailored to our interests and desires. The quality of service and delivery of experience was unsurpassed. I highly recommend AfricanMecca Safaris to honeymooners, families, or any traveler.

Noorin & Jason Nelson - Maryland, United States

Thanks again to you for arranging a wonderful trip for us. Everything was great from the fantastic wildlife, the scenery, the people, the accommodations and the food. The safari was everything we had hoped for.

Liz and Gunnar Kristiansen - Ontario, Canada

I booked my safari holiday through AfricanMecca. They were the most helpful company I have ever dealt with and I work within the travel industry. I had the most amazing time. The holiday went as clockwork with no hitches anywhere.

Shelley Roberts - Hemel Hempstead, United Kingdom

We have returned from our African adventure and would like to thank you very much for your part in making this such a wonderful experience. We were lucky enough to time the Great Migration from the Serengeti, which was amazing.

Denise Paterson - Belmont, Australia

We had an absolutely amazing trip in Arusha, Serengeti and Gombe - everything went smooth as silk. Thank you so much Raza for making this trip, the trip of a lifetime. We had an absolutely brilliant time.

Tiffany Heitz & Lesley Smith - California, United States
ARE YOU PLANNING TO BOOK AN AFRICAN SAFARI TO TANZANIA?
Do You Need Knowledgeable, Experienced & Specialist Guidance For Your Travels In Tanzania? Let Us Help Plan Your Trip Itinerary Correctly
CONTACT A TANZANIA VACATION EXPERT
EXPLORE MORE ON NATIONAL PARKS, CAMPS, LODGES, BEACHES & RESORTS IN TANZANIA
HAVE YOU VISITED EASTERN AFRICA FOR A SAFARI IN TANZANIA?
Write A Travel Or Tourist Trip Review To Share Your Experiences
WRITE TANZANIA TRIP REVIEW
AMS BLOG
VIEW ALL -
26 October 2017 by AfricanMecca Safaris, in Blog For AfricanMecca Safaris,Safari Planning Blog Posts - AfricanMecca Safaris

Baggage Guidance & Restrictions On Flying Safaris In Africa Published By Afr...

READ MORE +

07 June 2017 by AfricanMecca Safaris, in Blog For AfricanMecca Safaris,Latest Kenya Blog Posts From AfricanMecca Safaris,Safari Planning Blog Posts - AfricanMecca Safaris

Masai Mara Horseback Riding Safari In Kenya Published By AfricanMecca Safaris | ...

READ MORE +

24 March 2017 by AfricanMecca Safaris, in Blog For AfricanMecca Safaris,Safari Planning Blog Posts - AfricanMecca Safaris

Times Square New York Hosts Kenya Tourism Board & Wilderness Safaris Meet Up...

READ MORE +