Read More About Ngorongoro Highlands Lodges & Camps In Northern Tanzania
Ngorongoro Highlands has several accommodations located in distinct rural areas of the wilderness. Select your preferred option below (sorted alphabetically) to view individual details of your tour lodge or camp.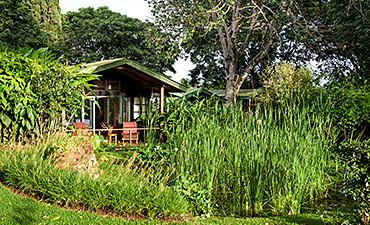 Read More +
GIBB'S FARM
Deluxe Experience - Safari Tier 2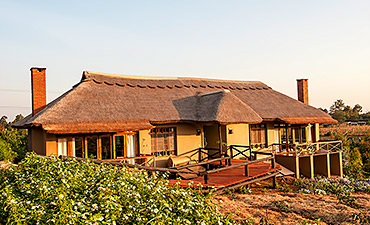 Read More +
KITELA LODGE
Deluxe Experience - Safari Tier 2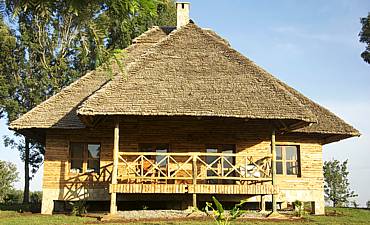 Read More +
NEPTUNE NGORONGORO LODGE
Deluxe Experience - Safari Tier 2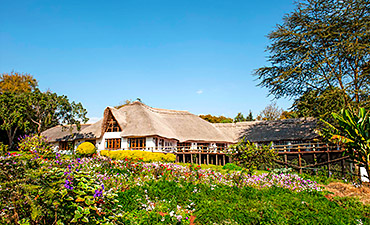 Read More +
NGORONGORO FARM HOUSE
Value Experience - Safari Tier 3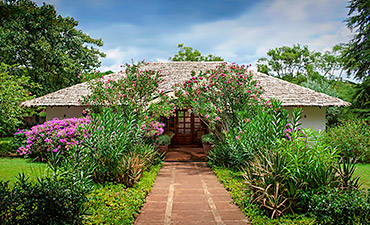 Read More +
PLANTATION LODGE
Value Experience - Safari Tier 3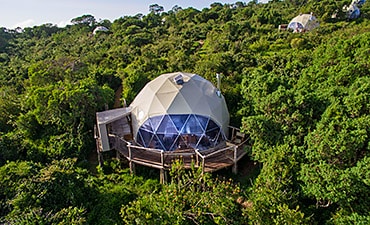 Read More +
THE HIGHLANDS NGORONGORO
Premier Experience - Safari Tier 1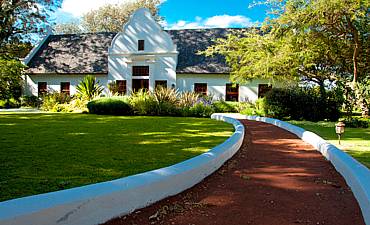 Read More +
THE MANOR AT NGORONGORO
Premier Experience - Safari Tier 1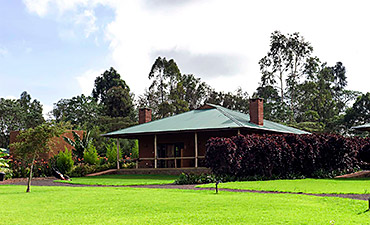 Read More +
TLOMA LODGE
Value Experience - Safari Tier 3
CONTACT AND TALK TO OUR SAFARI EXPERTS TODAY TO KICK-START YOUR TOUR PLANNING PROCESS
Request Tanzania Custom Or Tailor-Made Safari Pricing Based On Your Specific Travel Dates At Your Preferred Safari Tier Camp Or Lodge
CONTACT AN EXPERT ON TANZANIA SAFARI PRICES & TOURS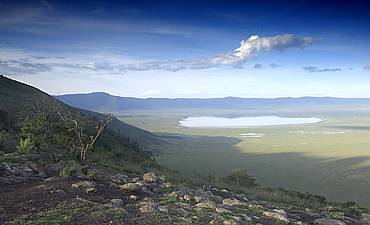 Read More +
CRATER GEOLOGY & WILDLIFE
The Ngorongoro Crater is one of Africa's supreme impressive geological features. It is actually a caldera, which was formed centuries ago when a massive volcano imploded and collapsed in on itself..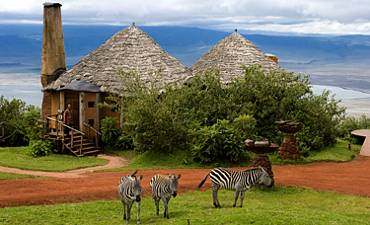 Read More +
WHERE TO STAY IN NGORONGORO
There is a varied choice of accommodation for bush tours in Ngorongoro, depending on your taste. Each is unique, but experiences are determined by an inimitable system of AfricanMecca Safari Tiers.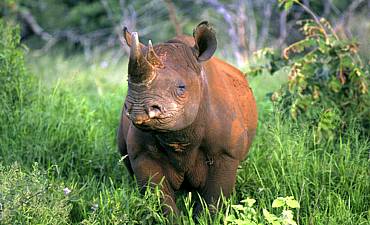 Read More +
SAFARI & TOUR IN NGORONGORO
Ngorongoro Crater safari experiences revolve simultaneously around unforgettable wildlife viewing opportunities within a vast and varied ecosystem, rich with historical and cultural associations.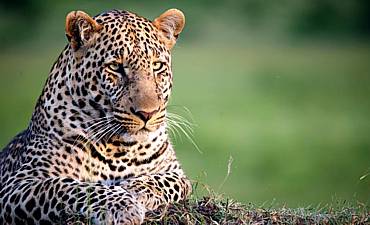 Read More +
BEST TIME TO VISIT NGORONGORO
Seasonal climate fluctuations, migration and breeding patterns influence your choice of the best time to visit the Ngorongoro. All seasons have their advantages; however, it depends on your special interests.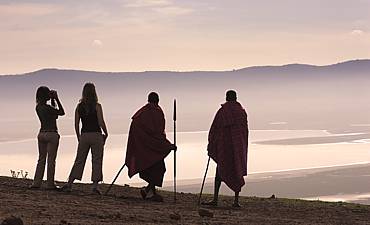 Read More +
NGORONGORO ATTRACTIONS
There are many memorable places to visit as part of your wholesome, ecological tour in Ngorongoro. Many attractions well worth visiting on your expedition are sited inside the crater but also outside.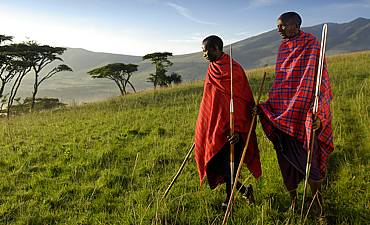 Read More +
MAASAI TRIBE OF NGORONGORO
The iconic Maasai of the Ngorongoro and Serengeti wilderness have been herding their cattle for thousands of years. A proud, nomadic warrior race who count their wealth in cattle and children.
AFRICANMECCA REVIEWS
What are our Customers saying about us? READ MORE REVIEWS

Jambo Raza, The safari trip in Tanzania was terrific - Ngorongoro and Serengeti. Our guide, Rodgers is a gem - smart, funny, knowledgeable and always interested in us and our journey. Great guy. We would all recommend your group to our friends.

Robert J Hartman, Esq - Minnesota, United States

AfricanMecca's professionalism and care understands that what distinguishes Africa is its authenticity, the land, people and wildlife who do not share our world of fashion and fanfare that distinguish so many travel companies today.

Cyril Christo & Marie Wilkinson, Conservation Photographers, Authors & Wildlife Documentary Producers - USA

I can't thank AfricanMecca Safaris and everybody that I met as part of my African Safari enough for the most incredible and unforgettable vacation of my life. The lodge at Ngorongoro Crater and Kirawira Camp in the Serengeti were magnificent.

Dr Edda Gomez-Panzani - California, United States

I booked my safari holiday through AfricanMecca. They were the most helpful company I have ever dealt with and I work within the travel industry. I had the most amazing time. The holiday went as clockwork with no hitches anywhere.

Shelley Roberts - Hemel Hempstead, United Kingdom

The AfricanMecca Safari experience was great. All the connections were spot on and the lodges and camps were great - 1st class. The safaris were great with the time spent in Ngorongoro totally outstanding. We just totally loved it, a great experience.

Bruce and Susie Ironside - New Zealand

We took our decision on an extended and complex safari through AfricanMecca Safaris. They did a flawless job across the board. We traveled through Zanzibar (fantastic) Lake Manyara, Ngorongoro Crater, and Serengeti without a hitch.

Chris Traub - CEO, Strategic Executive Search (SES) Group - New York, United States

AfricanMecca Safaris created a remarkable honeymoon tailored to our interests and desires. The quality of service and delivery of experience was unsurpassed. I highly recommend AfricanMecca Safaris to honeymooners, families, or any traveler.

Noorin & Jason Nelson - Maryland, United States

Raza - I have to congratulate you. We had an absolutely wonderful trip - lifetime for me. All of your personnel in Africa were pleasant, positive. Ngorongoro Crater Lodge were incredibly beautiful and luxurious and Kusini Camp – Serengeti.

Mike and Ann Rosenblum - Illinois, United States
ARE YOU PLANNING TO BOOK AN AFRICAN SAFARI TO NGORONGORO IN TANZANIA?
Do You Need Knowledgeable, Experienced & Specialist Guidance For Your Travels In Ngorongoro ? Let Us Help Plan Your Trip Itinerary Correctly
CONTACT AN AFRICA TRAVEL EXPERT ON NGORONGORO CRATER
HAVE YOU VISITED NGORONGORO FOR AN AFRICA SAFARI IN TANZANIA?
Write A Travel Or Tourist Trip Review To Share Your Experiences
WRITE NGORONGORO REVIEW
AMS BLOG
VIEW ALL -
26 October 2017 by AfricanMecca Safaris, in Blog For AfricanMecca Safaris,Safari Planning Blog Posts - AfricanMecca Safaris

Baggage Guidance & Restrictions On Flying Safaris In Africa Published By Afr...

READ MORE +

07 June 2017 by AfricanMecca Safaris, in Blog For AfricanMecca Safaris,Latest Kenya Blog Posts From AfricanMecca Safaris,Safari Planning Blog Posts - AfricanMecca Safaris

Masai Mara Horseback Riding Safari In Kenya Published By AfricanMecca Safaris | ...

READ MORE +

24 March 2017 by AfricanMecca Safaris, in Blog For AfricanMecca Safaris,Safari Planning Blog Posts - AfricanMecca Safaris

Times Square New York Hosts Kenya Tourism Board & Wilderness Safaris Meet Up...

READ MORE +