You can access Kenya from any part of the world by way of flights to
Nairobi
or
Mombasa
or even on a cruise ship that dock on the island of Mombasa. Since many international flights cater to global travelers, you could find varied options from Europe, America, Asia, Middle East and Australia. Jomo Kenyatta International Airport in the south of Nairobi is Kenya's main hub. Moi International Airport in Mombasa is an alternate airport but this base is used more for domestic and chartered flights with beach holidayers and also for flying in and out of Zanzibar and other regional areas within East Africa. Advantageously, few international airlines like Turkish, Qatar, Ethiopian are now using the secondary Mombasa base to offer lower cost flights to Kenya. The "Pride of Africa", Kenya Airways, provides domestic, regional and international travel from Nairobi and Mombasa. Wilson Airport in Nairobi is the base for domestic and safari park flights but also serves few regional destination airlines within East Africa. Using Wilson Airport as a base, you can book scheduled or charter flights to reach the main lodges and camps in the many reserves and parks in Kenya. Lightweight aircraft with either single, twin or four engines that can carry 3 to 50 passengers are available via AfricanMecca, and these planes can land on the private airstrips closest to your safari accommodation. Upon landing, your guides will meet and transfer you to your camp or lodge for check-in.
If you would like to travel to
Masai Mara
,
Amboseli
,
Samburu
,
Laikipia
,
Meru
and other wilderness park destinations within Kenya or East Africa, it is most convenient and cheaper to fly from Nairobi Wilson. Destinations like Masai Mara and Amboseli are also accessible from Mombasa but with high flight costs due to the distance and lack of competition. You have the option of taking the train, and there are services that operate between Nairobi and Mombasa on fixed days and are usually overnight trips. Although, Kenya has a network of 1284 miles (2066 kilometers) of railway tracks, the operation service is dismal, and you are likely to experience delays, cancelled trains with inadequate accident insurance coverage for travelers. The cabins and customer services are of deprived standards. Buses connect the main towns of Kenya and most common Kenyans prefer to use them, but you also have the option of travelling by heavy duty safari vehicles like Range Rovers, Jeeps, Land Cruisers and other 4 Wheel Drives. Driving yourself is also an option but only recommended if you have experience driving in the East African environs since high traffic and road accidents in Kenya are prevalent. If you intend to do so knowing the risk, you need a license issued by the Kenya Road Transport Office that is valid for three months for visitors. Or you could get an International Driving License before arriving in Kenya. Do remember, though, that Kenyans drive on the left of the road and the speed limit for a public service vehicle is 50 mph (80 kph) on highways and 18 to 30 mph (30-50 kph) in built-up areas, towns and other city areas.
Go Back To Country Overview For Kenya
CONTACT AND TALK TO OUR SAFARI EXPERTS TODAY TO KICK-START YOUR TOUR PLANNING PROCESS
Request Kenya Custom Or Tailor-Made Safari Pricing Based On Your Specific Travel Dates At Your Preferred Safari Tier Camp Or Lodge
CONTACT AN EXPERT ON KENYA SAFARI PRICES & TOURS
Comprehensive Kenya Safari & Tour Planning Guide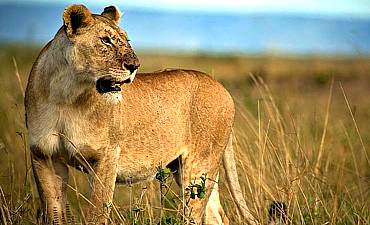 Read More +
SAFARI PRICES FOR KENYA
Review individual itineraries and prices of our suggested Kenya safaris with the option of customizing your Africa tour based on your needs and preferences.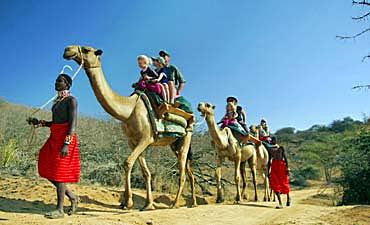 Read More +
AFRICA TRIP IDEAS FOR KENYA
Review experiences available in Kenya from photo wildlife safari, horse and camel riding, walking, family to honeymoon beach vacation, dive, snorkel & fish etc.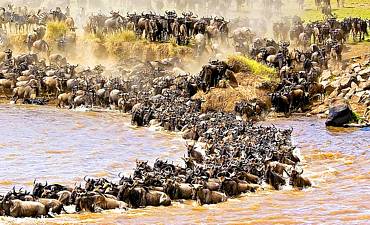 Read More +
PARKS & RESERVES IN KENYA
Review information on wildlife parks and reserves in Kenya i.e. Masai Mara, Amboseli, Samburu, Laikipia, Lewa, Tsavo, Chyulu, Nakuru, Meru and more.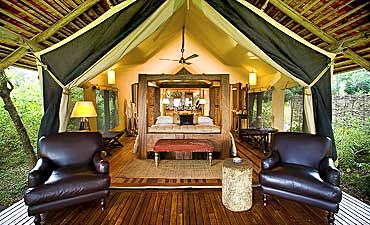 Read More +
ACCOMMODATIONS IN KENYA
Review information on safari lodges, camps, city hotels, coastal resorts in Kenya's pristine wilderness, cities, Swahili beach shores and idyllic islands.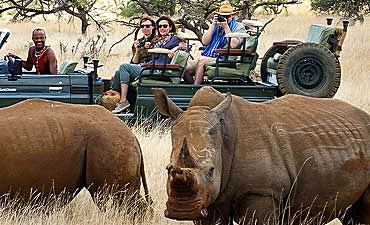 Read More +
BEST TIME TO VISIT KENYA
Review details on the best time to go to Kenya to visit its various wildlife outback, forests, rivers, islands, lakes, beaches, mountains and other wildernesses.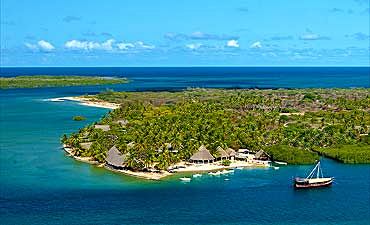 Read More +
BEACHES & ISLANDS OF KENYA
Review Kenya's stunning Indian Ocean coast where the deep cobalt blue and turquoise waters gently wash up white sand beaches that create a tranquil setting.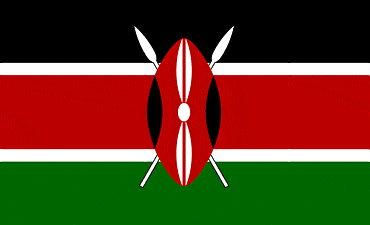 Read More +
KENYA COUNTRY PROFILE
Review country information and travel tips on Kenya i.e. geography, culture, history, climate, tipping guide, what to pack and wear, entry requirements and more.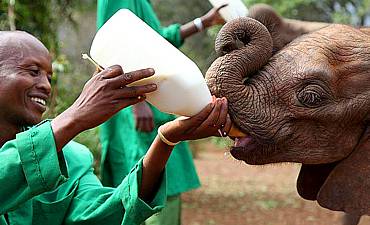 Read More +
CITY DAY TOURS FOR KENYA
Review city tour suggestions on full or half day options in Nairobi, Mombasa, Watamu, Lamu. Experiences can be customized around your vacation travels.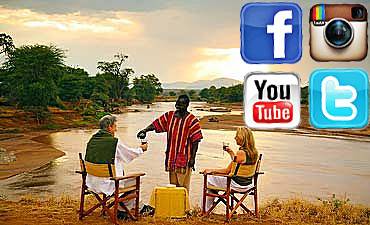 Read More +
KENYA SOCIAL MEDIA NEWS
Review Facebook, YouTube, Twitter and Instagram real time social media news for Kenya parks, towns, islands, beaches, climbs, lodging and more.
AFRICANMECCA REVIEWS
What are our Customers saying about us? READ MORE REVIEWS

On behalf of myself, my wife and my two adult daughters, I want to sincerely thank you and AfricanMecca Safaris for our fabulous recent safari to Amboseli National Park and Masai Mara National Reserve in Kenya.

Robert Schenkein - prVision Photography Studio - Colorado, United States

Dear Raza, The accommodations you recommended were superb. We loved them all -- Giraffe Manor, Wilderness Trails, Governor's Il Moran, Ngorongoro Crater Lodge and Mnemba Island Lodge.

Pat Bernard, Vice President, Global Channel Sales, Novell Corp - New Hampshire United States

Jambo Altaf and Raza! We are back on earth now after our fabulous honeymoon. This is to say THANK YOU so much for organising a week in Kenya that we will never forget.....!

Dr Krina Zondervan, Oxford University - United Kingdom

Jambo Raza!!! The safari trip was spectacular! Everything went off without a hitch. We loved the Masai Mara. The migration was awesome. You listened to what I wanted and delivered it perfectly.

Judi & Chaim Platt - Toronto, Canada

I cannot say enough about the quality of AfricanMecca. Their teams in Kenya and Tanzania were top notch. Raza, again thanks to you and your entire organization! We will be repeat customers.

Dan Kobick - Managing Director, PricewaterhouseCoopers - New York, United States

Jambo Raza, The Lake Nakuru outing was great! We saw lots of pelicans, some flamingos, both black and white rhino... We've already recommended a Kenya safari to friends and relatives. Thanks again

Scott Aaronson - Associate Professor, M.I.T - Boston, United States

This is to let you know my guests, The Bryant's, had a wonderful time on the trip Samburu, Masai Mara/Kenya, Chobe/Botswana & Victoria Falls/Zambia. Everything was perfect! Thank you..

Christine Milan - MT Carmel Travel - Connecticut, United States
ARE YOU PLANNING TO BOOK AN AFRICAN SAFARI TO KENYA?
Do You Need Knowledgeable, Experienced & Specialist Guidance For Your Travels In Kenya? Let Us Help Plan Your Trip Itinerary Correctly
CONTACT A KENYA VACATION EXPERT
EXPLORE MORE ON NATIONAL PARKS, CAMPS, LODGES, BEACHES & RESORTS IN KENYA
HAVE YOU VISITED EASTERN AFRICA FOR A SAFARI IN KENYA?
Write A Travel Or Tourist Trip Review To Share Your Experiences
WRITE KENYA TRIP REVIEW
AMS BLOG
VIEW ALL -
26 October 2017 by AfricanMecca Safaris, in Blog For AfricanMecca Safaris,Safari Planning Blog Posts - AfricanMecca Safaris

Baggage Guidance & Restrictions On Flying Safaris In Africa Published By Afr...

READ MORE +

07 June 2017 by AfricanMecca Safaris, in Blog For AfricanMecca Safaris,Latest Kenya Blog Posts From AfricanMecca Safaris,Safari Planning Blog Posts - AfricanMecca Safaris

Horseback Riding Safari In Masai Mara (Kenya) Published By AfricanMecca Safaris ...

READ MORE +

24 March 2017 by AfricanMecca Safaris, in Blog For AfricanMecca Safaris,Safari Planning Blog Posts - AfricanMecca Safaris

Times Square New York Hosts Kenya Tourism Board & Wilderness Safaris Meet Up...

READ MORE +