The clothing and other personal gear you bring for your tour in Kenya depends on the purpose of your trip and the activities you have planned. If you are in Kenya on a safari, you will need clothing that is loose and comfortable, and this will allow you to enjoy your
wildlife viewing and related safari activities
consistently well. Also bring clothing that is suitable for the weather and that can last you a few days if laundry services are not immediately available. Some accommodations offer next day laundry subject to the weather conditions. Try to carry items that are lightweight so you do not exceed your baggage allowance. It is advisable to avoid wearing bright-colored attire on your safari in Kenya; instead, carry clothing of neutral colors that blends in with the bush. Since there is a probability of mosquitoes and other insects, you need to carry repellents and also apparel that covers the maximum area of your skin like long-sleeved shirts, trouser pants, shoes and socks.
Some locations such as those in the Great Rift Valley highlands e.g.
Mount Kenya
,
Masai Mara
,
Amboseli
,
Lake Nakuru
etc. can be cool in the night so do pack a warm layer and perhaps cozy nightwear. Carry footwear for your Kenyan trip according to the purpose of your visit, activities and the destinations you will be covering. Lightweight sandals are ideal for beach walks by the Indian Ocean, and you might need a formal pair if you intend to experience the nightlife in the coastal towns or
Nairobi city
. If you intend to adventure-vacation at a safari park or reserve, carry walking boots for exploring the bush because the terrain can be rocky and uneven in places. Comfortable shoes will prevent blisters on your feet and protect you from thorns when adventuring on forest trails on foot in the highlands or the savannah plains. You can wear waterproof sneakers or walking boots on your game drives. Carry flip-flop for use in your room or shower, although, some of the upmarket luxury accommodations do offer bathroom slippers as well.
All kinds of carrier / grocery plastic bags used for commercial and household packaging have been banned in Kenya. Please ensure you do not bring them into Kenya nor purchase them while in Kenya as there are heavy fines in place. Examples of household plastic bags are disposable, grocery, carrier, sealable, zip locks, packaging, and any kinds of consumer plastic bags. More details
Additionally, all national parks, reserves and beaches in Kenya have banned single use plastic bottles, straws, glass soda bottles and any kind of single use plastics. Please bring your own reusable water bottles and straws. Accommodations will be happy to rinse and clean out the bottles for you on a daily basis when requested.
The following guidelines detail other recommendations for clothing and personal items for your travel.
Clothing For Men and Women During Your Kenya Safari
At AfricanMecca Safaris, we like to make sure our guests have all the apparel they might need for a
7-day safari in Kenya
at the very minimum. We have a list of recommendations for you so you can come prepared and enjoy your trip all-out. Although some accommodations have laundry services, they are sometimes restricted by the weather, and you might not be able to get them back the same day. In case you are traveling in Kenya during the wet seasons, you must have a light waterproof raincoat with you. Pack in sunglasses, swimsuit if your camp or lodge has a pool, durable, lightweight shoes for walking and sandals for wearing around the camp. You also need room slippers and a safari hat with a strap that can be fastened at the chin, so it stays in place in breezy conditions.
The highlands can be cool at night, so make sure you have flannel nightwear. For both men and women, ensure that you have 2 full-sleeved shirts and 4 t-shirts along with a sweatshirt or a fleece-lined shirt. Also carry 2 pairs of cotton pants or trousers, 2 cargo pants and 1 pair of comfortable shorts. 3 pairs of socks and 5 sets of undergarments should suffice since you can wash and dry them overnight. Additionally, for women, 4 sports bras are also very essential for the uneven safari terrain over which you will be travelling. If you have enough weight allowance for extra clothing, we recommend you pack them in instead of doing laundry.
Toiletries And Basic Medical Kit Recommendation For Kenya
It is prudent to put together an individual collection of first aid medication, personal hygiene products and toiletries when
traveling in Kenya
. Among medicines, carry anti-malarial prophylactics and anti-allergy antihistamines to counter insect bites. Also bring some common painkillers like Ibuprofen, Tylenol or Panadol, Aspirin, antacid for indigestion, tablets for diarrhea and a complete supply of the prescription drugs you take. Make sure you have travel size packs of toothpaste, deodorants, hand sanitizers and toothbrush. You will also need to carry an ample supply of sunscreen with the appropriate SPF and mosquito/insect repellent.
In case you have to deal with minor cuts, keep a supply of Band-Aids (plaster) and antiseptic ointments. If you wear contacts, make sure you also carry glasses. Women must carry adequate feminine hygiene supplies such as tampons and pads, and panty liners are also recommended for trickle drying in case the ladies need to urinate in the bush. Carry all supplies in a cover bag for protection against moisture and dust. Accommodations carry general first aid boxes. Supplies of shampoo, conditioner and soap are available in your bathroom, but you can also bring your own if you prefer.
Gadgets For Your Kenya Travels
The
natural beauty of Kenya and its beautiful denizens necessitates (best time to visit

)
that you carry cameras and other digital recording equipment so you can preserve every moment of your expedition of Kenya. Though, you must also consider the baggage weight you are allowed to carry. Do come prepared with the proper converters for recharging your electronics since the electric main supplies 220 to 240 Volts and 50 Hertz. The sockets available are the British-type three rectangular blade pins. All the same, do carry a supply of batteries and added memory cards for your cameras. Zoom lenses are indispensable.
Carry flashlights for moving around your camp at night or inside your tent and a pair of binoculars for wildlife viewing. Night vision equipment is perfect for nocturnal game drives or viewing wildlife by the waterhole from your campsite after dinner. To keep in touch with your family and friends, carry your smartphone and tablet as some accommodation have reception and offer Wi-Fi services. Your iPad or Android tablet can also be used as backup storage for pictures and social media updates. You could also use it to record animals and bird calls around the camp at night. Above all, make sure you carry large-sized protective bags into which you can pack your expensive gear to keep it safe from dust and the possibility of them getting wet when canoeing or on a boating trip.
Travel Documents & Money Guidance For Kenya
When arriving in Kenya, have your passport and stamped visa ready for inspection by customs officials. You must also have with your itinerary for your tour in Kenya, return tickets, medical and travel insurance papers. Also, include a document that has details of close relatives or friends that can be contacted in case of emergencies. Make copies of all your important documents and store one set in your check-in luggage. Have a second set with you in your hand baggage.
We also recommend you keep a digital copy of your passport pages and other travel documents on your phone or tablet. While you can use Visa or MasterCard credit cards, you will have to pay a high transaction fee, and they are acceptable only in the cities. You will have to render cash when staying in remote locations, and US dollars are the preferred currency. Make sure the bills have been issued no later than 2004, have an updated version and are in good condition without any rips and tears.
Beachwear For Kenya
Kenya has some top beach locations
with lovely all-year weather so you can spend time on your vacation swimming, beach walking, sunbathing and perhaps exploring the underwater marine world. Topless bathing is not permitted at the beaches of Kenya e.g.
Mombasa
,
Malindi
,
Watamu
,
Kilifi
,
Lamu
and elsewhere in East Africa, and you will need to carry appropriate swimwear. Also pack in a few semi-formal apparel such as trouser pants, polo shirts and dresses so you can enjoy the romantic dinners at your beachside resort.
Kenya Moral Dress Emphasis
While touring Kenya, you must adhere to the local customs and be respectful of resident dress codes that do not allow revealing clothing that exposes the shoulders and thighs. Accordingly, when visiting the shopping areas, local bazaars and other public areas, make sure you wear knee-length shorts or long pants with polo shirts. Women should refrain from wearing tank tops and short skirts or shorts. Topless bathing is not allowed at all locations. During
city tours in Kenya
, you could be barred from entering spiritual centers like temples, churches, mosques and synagogues if your clothing is not appropriate.
Laundry in Kenya
The luxury lodges, camps and hotels in Kenya that have been assigned the Tier 1 rating by AfricanMecca Safaris generally offer complimentary laundry services while those of the deluxe Tier 2 or value Tier 3 categories mostly offer these services for a charge. We recommend you check with us to confirm which accommodation includes laundry service during your stay and those that do not offer. Note the weather conditions might make it difficult for you to get back your laundry the same day. Also, the Kenyan people of varied cultures do not prefer the washing of third-party undergarments so you will need to hand wash them yourself.
Safari Luggage Guidance For Kenya
If you are
planning a safari vacation in Kenya
, it is advisable that you carry your belongings in soft-sided, sturdy duffle bags. This is because the smaller aircrafts that transfers you to the parks and reserves of Kenya have luggage compartments that cannot fit suitcases. Also, they allow you a luggage allowance of only 15 kilograms or 33 pounds per passenger. Any added baggage weight is chargeable. If you expect you will be carrying extra baggage, make sure you inform your AfricanMecca travel planner in advance and prepay the excess fee to ensure your excess luggage is allowed on your flight dates. You also have the option of storing any excess baggage that you will not need at our team offices in Nairobi or Mombasa. You could also store it at your city or beach hotel but at their front desk storage room to avoid paying room tariff. If you are doing a complete road safari in Kenya, you can carry luggage weight up to 20 kilograms or 44 pounds but again in soft-sided bags.
General Packing Suggestions For Kenya
In addition to the recommendations listed above, we have more tips that allow you to enjoy your vacation in Kenya to the maximum because at AfricanMecca Safaris, we hold your satisfaction and safety in high regard. So carry all baggage in strong, soft-sided bags that are easy to stow in compact luggage holds. Travel as light as possible because, at times, you might have to handle your own baggage at the airport custom entry and exit areas. Carry all important documents, cash, medication and expensive gadgets in your hand baggage to avoid losing or damage them.
Make sure your baggage is always locked with the approved TSA standardized locks before handing it over for storage or transit. Distribute your cash in different places rather than at one place. For your safety, avoid wearing jewelry during your travels in Kenya, and do not carry objects that you could not bear to lose. You simply need to enjoy the
African wilderness parks and reserves
in complete seclusion and detox yourself from material items. Pack your cameras and other gear in waterproof bags to prevent dust and water damage.
Go Back To Country Overview For Kenya
CONTACT AND TALK TO OUR SAFARI EXPERTS TODAY TO KICK-START YOUR TOUR PLANNING PROCESS
Request Kenya Custom Or Tailor-Made Safari Pricing Based On Your Specific Travel Dates At Your Preferred Safari Tier Camp Or Lodge
CONTACT AN EXPERT ON KENYA SAFARI PRICES & TOURS
Comprehensive Kenya Safari & Tour Planning Guide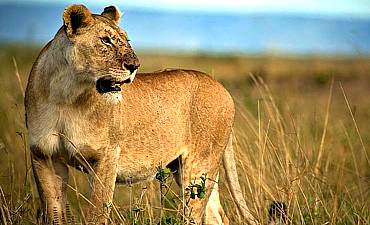 Read More +
SAFARI PRICES FOR KENYA
Review individual itineraries and prices of our suggested Kenya safaris with the option of customizing your Africa tour based on your needs and preferences.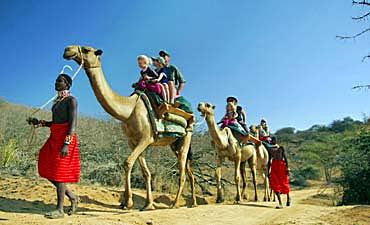 Read More +
AFRICA TRIP IDEAS FOR KENYA
Review experiences available in Kenya from photo wildlife safari, horse and camel riding, walking, family to honeymoon beach vacation, dive, snorkel & fish etc.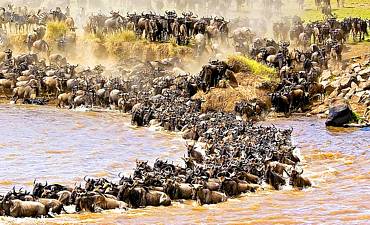 Read More +
PARKS & RESERVES IN KENYA
Review information on wildlife parks and reserves in Kenya i.e. Masai Mara, Amboseli, Samburu, Laikipia, Lewa, Tsavo, Chyulu, Nakuru, Meru and more.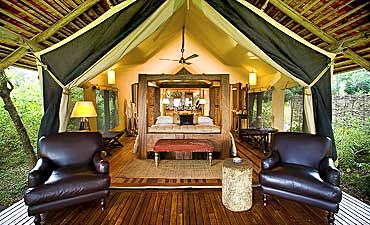 Read More +
ACCOMMODATIONS IN KENYA
Review information on safari lodges, camps, city hotels, coastal resorts in Kenya's pristine wilderness, cities, Swahili beach shores and idyllic islands.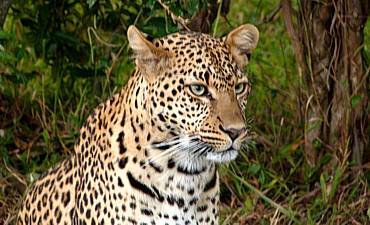 Read More +
BEST TIME TO VISIT KENYA
Review details on the best time to go to Kenya to visit its various wildlife outback, forests, rivers, islands, lakes, beaches, mountains and other wildernesses.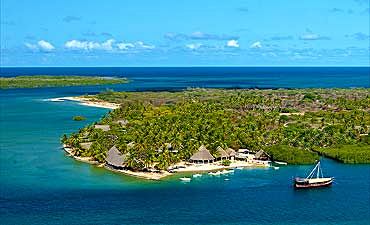 Read More +
BEACHES & ISLANDS OF KENYA
Review Kenya's stunning Indian Ocean coast where the deep cobalt blue and turquoise waters gently wash up white sand beaches that create a tranquil setting.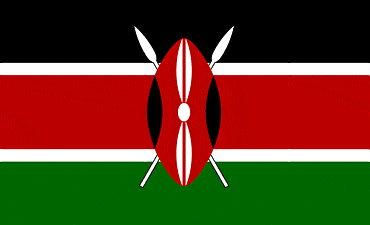 Read More +
KENYA COUNTRY PROFILE
Review country information and travel tips on Kenya i.e. geography, culture, history, climate, tipping guide, what to pack and wear, entry requirements and more.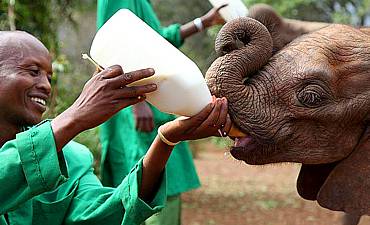 Read More +
CITY DAY TOURS FOR KENYA
Review city tour suggestions on full or half day options in Nairobi, Mombasa, Watamu, Lamu. Experiences can be customized around your vacation travels.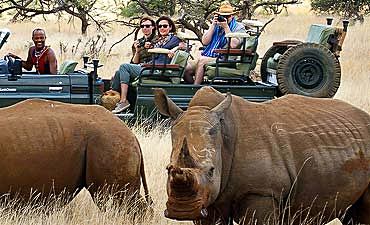 Read More +
AFRICAN SAFARI PRICES
Check out safari prices and itineraries for parks and reserves in other African countries e.g. Tanzania, Uganda, Rwanda, Botswana, South Africa, Zambia etc. Namibia, Mozambique, Malawi and Zimbabwe are available on request.
AFRICANMECCA REVIEWS
What are our Customers saying about us? READ MORE REVIEWS

On behalf of myself, my wife and my two adult daughters, I want to sincerely thank you and AfricanMecca Safaris for our fabulous recent safari to Amboseli National Park and Masai Mara National Reserve in Kenya.

Robert Schenkein - prVision Photography Studio - Colorado, United States

Dear Raza, The accommodations you recommended were superb. We loved them all -- Giraffe Manor, Wilderness Trails, Governor's Il Moran, Ngorongoro Crater Lodge and Mnemba Island Lodge.

Pat Bernard, Vice President, Global Channel Sales, Novell Corp - New Hampshire United States

Jambo Altaf and Raza! We are back on earth now after our fabulous honeymoon. This is to say THANK YOU so much for organising a week in Kenya that we will never forget.....!

Dr Krina Zondervan, Oxford University - United Kingdom

Jambo Raza!!! The safari trip was spectacular! Everything went off without a hitch. We loved the Masai Mara. The migration was awesome. You listened to what I wanted and delivered it perfectly.

Judi & Chaim Platt - Toronto, Canada

I cannot say enough about the quality of AfricanMecca. Their teams in Kenya and Tanzania were top notch. Raza, again thanks to you and your entire organization! We will be repeat customers.

Dan Kobick - Managing Director, PricewaterhouseCoopers - New York, United States

Jambo Raza, The Lake Nakuru outing was great! We saw lots of pelicans, some flamingos, both black and white rhino... We've already recommended a Kenya safari to friends and relatives. Thanks again

Scott Aaronson - Associate Professor, M.I.T - Boston, United States

This is to let you know my guests, The Bryant's, had a wonderful time on the trip Samburu, Masai Mara/Kenya, Chobe/Botswana & Victoria Falls/Zambia. Everything was perfect! Thank you..

Christine Milan - MT Carmel Travel - Connecticut, United States
ARE YOU PLANNING TO BOOK AN AFRICAN SAFARI TO KENYA?
Do You Need Knowledgeable, Experienced & Specialist Guidance For Your Travels In Kenya? Let Us Help Plan Your Trip Itinerary Correctly
CONTACT A KENYA VACATION EXPERT
EXPLORE MORE ON NATIONAL PARKS, CAMPS, LODGES, BEACHES & RESORTS IN KENYA
HAVE YOU VISITED EASTERN AFRICA FOR A SAFARI IN KENYA?
Write A Travel Or Tourist Trip Review To Share Your Experiences
WRITE KENYA TRIP REVIEW
AMS BLOG
VIEW ALL -
26 October 2017 by AfricanMecca Safaris, in Blog For AfricanMecca Safaris,Safari Planning Blog Posts - AfricanMecca Safaris

Baggage Guidance & Restrictions On Flying Safaris In Africa Published By Afr...

READ MORE +

07 June 2017 by AfricanMecca Safaris, in Blog For AfricanMecca Safaris,Latest Kenya Blog Posts From AfricanMecca Safaris,Safari Planning Blog Posts - AfricanMecca Safaris

Masai Mara Horseback Riding Safari In Kenya Published By AfricanMecca Safaris | ...

READ MORE +

24 March 2017 by AfricanMecca Safaris, in Blog For AfricanMecca Safaris,Safari Planning Blog Posts - AfricanMecca Safaris

Times Square New York Hosts Kenya Tourism Board & Wilderness Safaris Meet Up...

READ MORE +