Those opting to travel to Kenya are required to comply with the rules and regulations laid down by the government. Some visitors may be able to obtain a visa on arrival, while others will need to apply for it at the Kenya Diplomatic Consulates in their home country or online at
http://evisa.go.ke
.
We highly recommend you apply for your visa online 6 weeks prior to arrival into Kenya.
Below is an overview of the requirements. Please note that requirements can change at any time with or without notice; always check Kenya's consular website for complete details. Your safari consultant at AfricanMecca Safaris will do their utmost to advise you about any other information you may need.
Kenya provides an entry visa to most visitors looking to travel in the country via its consulates all over the world. It is prudent to obtain your visa in advance and make sure your passport has a validity of six months from the date when you enter the country. This will allow you to tour Kenya without any delays or problems. Also, make sure that there are at least three unstamped pages in your passport when you request entry into Kenya.
Once your Kenya visa is issued, it entry validity period is 3 months from the date of issuance. But if you need visa on arrival, that is also possible though we recommend that you apply for it prior to arrival. Kenya offers visas to visitors at the several entry posts such as the Jomo Kenyatta International Airport in Nairobi, Wilson Airport in
Nairobi
, Moi International Airport at
Mombasa
, on the Kenya-Tanzania border at Lunga Lunga and Namanga and also at border posts for Kenya-Uganda. Though, you can expect delays while they process your visa entry on site though the immigration line for visitors with a visa and without a visa is the same. You must also comply with all Kenyan immigration rules and regulations at the time of entry. You have to pay a fee of US $50 for a single entry,$20 for transit visa and US $100 for multiple entry visa per applicant. Cash payment is required at the entry points or money orders if you are applying via a consulate.When applying for your visa online, there will be nominal bank charge for payment by credit card - around $3.
As an alien, you can only work or perform voluntary tasks in Kenya if you have the necessary work permit that you can obtain through your employer or volunteer organization. If you will be remaining for a longer while than the valid time frame of your visa, make sure you renew it, or you might have to face arrest, detainment or fine before deportment. Kenya has regulations regarding the requirement of visas for citizens of specific countries. Below is some guidance but contact your Kenyan Consulate for further updated details specific to your country.
1. Citizens Of The Below Countries (Alphabetically Sorted) Do Not Need A Travel Visa To Enter Kenya:
Barbados, Belize, Botswana, Brunei, Burundi, Cyprus, Dominica, Fiji, Ghana, Grenada, Jamaica, Kiribati, Lesotho, Malawi, Malaysia, Maldives, Mauritius, Namibia, Nauru, Papua New Guinea, Rwanda, Samoa, Seychelles, Sierra Leone, Singapore, Solomon Islands, South Africa, St Lucia, St Vincent & The Grenadines, Swaziland, Tanzania, Tonga, Trinidad and Tobago, Tuvalu, Uganda, Uruguay, Vanuatu, Zambia and Zimbabwe.
Note: Citizens of South Africa and Malaysia visiting Kenya for a maximum of 1 month do not require a visa.
2. Citizens Of The Below Countries Need A Travel Visa To Enter Kenya:
Australia, Canada, United States, United Kingdom, European mainland countries and any other country not listed in #1 above require a visa.
3. Citizens Of The Below Countries (Alphabetically Sorted) Need A Visa Prior To Arrival In Kenya:
Afghanistan, Armenia, Azerbaijan, Cameroon, Georgia, Iran, Iraq, Lebanon, Libya, Mali, Nigeria, North Korea, Pakistan, Senegal, Somali, Sudan, Syria, Tajikistan and Yemen.
Note an entry visa for citizens of these countries will not be issued on arrival, so you must get it prior to arrival.
You should obtain your visa prior to departing your home country as this will ensure that you are able to begin your safari or in-country travels without delay in case of any passport hitches.
Kenya Consulates In The United States & United Kingdom
Below are the details of consulate in the US and UK.
Kenya Consulate In The United States
Kenya Embassy Washington DC
2249 R. Street N.W.
Washington DC 20008
Telephone: +1 (202) 387-6101
Fax: +1 (202) 462-3829
E-mail: information@kenyaembassy.com
Website: http://www.kenyaembassy.com
Kenya Consulate In The United Kingdom
Kenya High Commission
45 Portland Place
London, W1B 1AS
Telephone: +44 (207) 636-2371/5
Fax: +44 (207) 323-6717
E-mail: info@kenyahighcom.org.uk
Website: http://www.kenyahighcom.org.uk
Go Back To Country Overview For Kenya
CONTACT AND TALK TO OUR SAFARI EXPERTS TODAY TO KICK-START YOUR TOUR PLANNING PROCESS
Request Kenya Custom Or Tailor-Made Safari Pricing Based On Your Specific Travel Dates At Your Preferred Safari Tier Camp Or Lodge
CONTACT AN EXPERT ON KENYA SAFARI PRICES & TOURS
Comprehensive Kenya Safari & Tour Planning Guide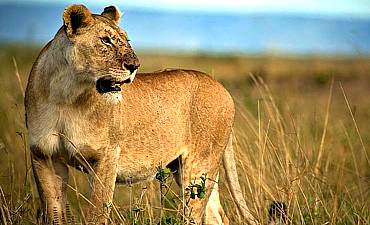 Read More +
SAFARI PRICES FOR KENYA
Review individual itineraries and prices of our suggested Kenya safaris with the option of customizing your Africa tour based on your needs and preferences.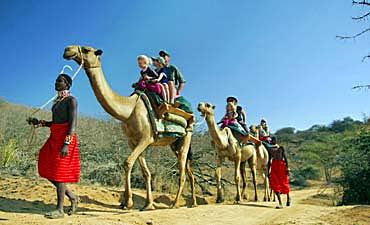 Read More +
AFRICA TRIP IDEAS FOR KENYA
Review experiences available in Kenya from photo wildlife safari, horse and camel riding, walking, family to honeymoon beach vacation, dive, snorkel & fish etc.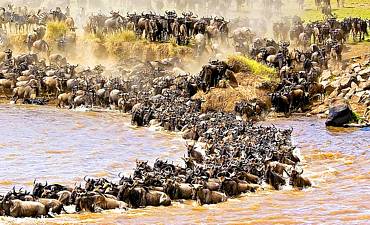 Read More +
PARKS & RESERVES IN KENYA
Review information on wildlife parks and reserves in Kenya i.e. Masai Mara, Amboseli, Samburu, Laikipia, Lewa, Tsavo, Chyulu, Nakuru, Meru and more.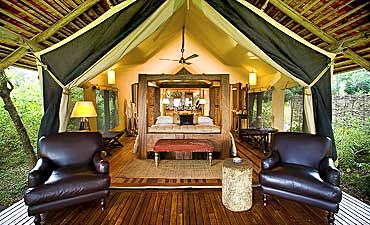 Read More +
ACCOMMODATIONS IN KENYA
Review information on safari lodges, camps, city hotels, coastal resorts in Kenya's pristine wilderness, cities, Swahili beach shores and idyllic islands.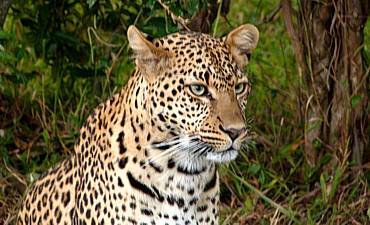 Read More +
BEST TIME TO VISIT KENYA
Review details on the best time to go to Kenya to visit its various wildlife outback, forests, rivers, islands, lakes, beaches, mountains and other wildernesses.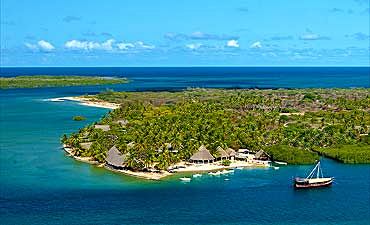 Read More +
BEACHES & ISLANDS OF KENYA
Review Kenya's stunning Indian Ocean coast where the deep cobalt blue and turquoise waters gently wash up white sand beaches that create a tranquil setting.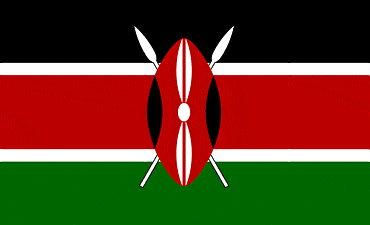 Read More +
KENYA COUNTRY PROFILE
Review country information and travel tips on Kenya i.e. geography, culture, history, climate, tipping guide, what to pack and wear, entry requirements and more.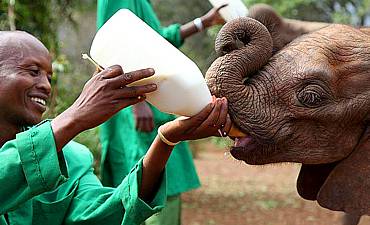 Read More +
CITY DAY TOURS FOR KENYA
Review city tour suggestions on full or half day options in Nairobi, Mombasa, Watamu, Lamu. Experiences can be customized around your vacation travels.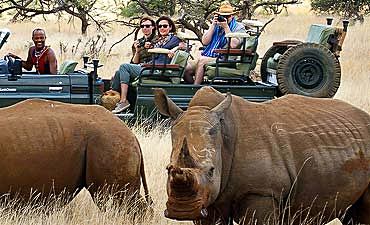 Read More +
AFRICAN SAFARI PRICES
Check out safari prices and itineraries for parks and reserves in other African countries e.g. Tanzania, Uganda, Rwanda, Botswana, South Africa, Zambia etc. Namibia, Mozambique, Malawi and Zimbabwe are available on request.
AFRICANMECCA REVIEWS
What are our Customers saying about us? READ MORE REVIEWS

On behalf of myself, my wife and my two adult daughters, I want to sincerely thank you and AfricanMecca Safaris for our fabulous recent safari to Amboseli National Park and Masai Mara National Reserve in Kenya.

Robert Schenkein - prVision Photography Studio - Colorado, United States

Dear Raza, The accommodations you recommended were superb. We loved them all -- Giraffe Manor, Wilderness Trails, Governor's Il Moran, Ngorongoro Crater Lodge and Mnemba Island Lodge.

Pat Bernard, Vice President, Global Channel Sales, Novell Corp - New Hampshire United States

Jambo Altaf and Raza! We are back on earth now after our fabulous honeymoon. This is to say THANK YOU so much for organising a week in Kenya that we will never forget.....!

Dr Krina Zondervan, Oxford University - United Kingdom

Jambo Raza!!! The safari trip was spectacular! Everything went off without a hitch. We loved the Masai Mara. The migration was awesome. You listened to what I wanted and delivered it perfectly.

Judi & Chaim Platt - Toronto, Canada

I cannot say enough about the quality of AfricanMecca. Their teams in Kenya and Tanzania were top notch. Raza, again thanks to you and your entire organization! We will be repeat customers.

Dan Kobick - Managing Director, PricewaterhouseCoopers - New York, United States

Jambo Raza, The Lake Nakuru outing was great! We saw lots of pelicans, some flamingos, both black and white rhino... We've already recommended a Kenya safari to friends and relatives. Thanks again

Scott Aaronson - Associate Professor, M.I.T - Boston, United States

This is to let you know my guests, The Bryant's, had a wonderful time on the trip Samburu, Masai Mara/Kenya, Chobe/Botswana & Victoria Falls/Zambia. Everything was perfect! Thank you..

Christine Milan - MT Carmel Travel - Connecticut, United States
ARE YOU PLANNING TO BOOK AN AFRICAN SAFARI TO KENYA?
Do You Need Knowledgeable, Experienced & Specialist Guidance For Your Travels In Kenya? Let Us Help Plan Your Trip Itinerary Correctly
CONTACT A KENYA VACATION EXPERT
EXPLORE MORE ON NATIONAL PARKS, CAMPS, LODGES, BEACHES & RESORTS IN KENYA
HAVE YOU VISITED EASTERN AFRICA FOR A SAFARI IN KENYA?
Write A Travel Or Tourist Trip Review To Share Your Experiences
WRITE KENYA TRIP REVIEW
AMS BLOG
VIEW ALL -
26 October 2017 by AfricanMecca Safaris, in Blog For AfricanMecca Safaris,Safari Planning Blog Posts - AfricanMecca Safaris

Baggage Guidance & Restrictions On Flying Safaris In Africa Published By Afr...

READ MORE +

07 June 2017 by AfricanMecca Safaris, in Blog For AfricanMecca Safaris,Latest Kenya Blog Posts From AfricanMecca Safaris,Safari Planning Blog Posts - AfricanMecca Safaris

Masai Mara Horseback Riding Safari In Kenya Published By AfricanMecca Safaris | ...

READ MORE +

24 March 2017 by AfricanMecca Safaris, in Blog For AfricanMecca Safaris,Safari Planning Blog Posts - AfricanMecca Safaris

Times Square New York Hosts Kenya Tourism Board & Wilderness Safaris Meet Up...

READ MORE +