Read More About North Coast Mombasa Beach Hotels In Eastern Kenya
North Coast Mombasa has several beach accommodations located in distinct areas of the coastal town. As a recommendation, we have highlighted the below Mombasa beach hotels.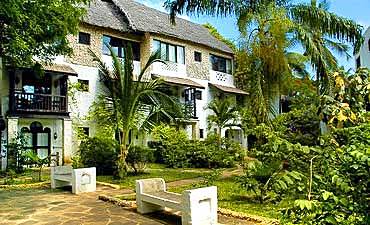 Read More +
SERENA BEACH HOTEL & SPA
Deluxe Experience - Beach Tier 2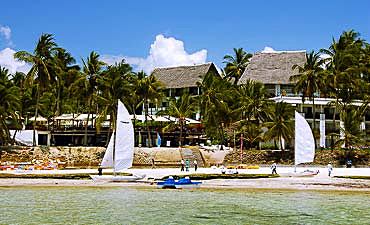 Read More +
VOYAGER BEACH RESORT
Value Experience - Beach Tier 3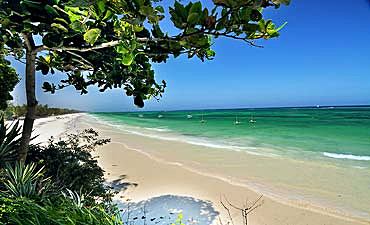 Read More +
BEACH HOLIDAYING IN MOMBASA
Bury your toes in the soft white sand while watching soothing waves lap the Mombasa shoreline. The aquamarine of the Indian Ocean stretches as far as the eye can see, meeting the blue sky on the horizon.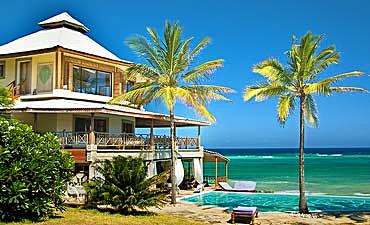 Read More +
WHERE TO STAY IN MOMBASA
The South Coast is where you will find the highest level luxury accommodations, few of which are The Funzi Keys, AfroChic Diani and also Alfajiri Villas where Brad Pitt and Angelina Jolie have stayed.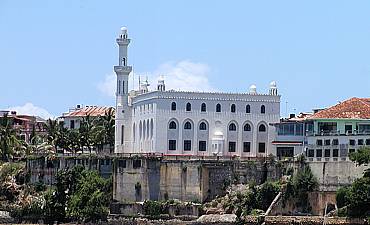 Read More +
TOUR MOMBASA ATTRACTIONS
Mombasa Island and its surrounds offer varied tour attractions, from 16th century built Fort Jesus, old town area, dhow dinner cruise, fishing to snorkeling, diving at Kisite and Mombasa Marine Parks.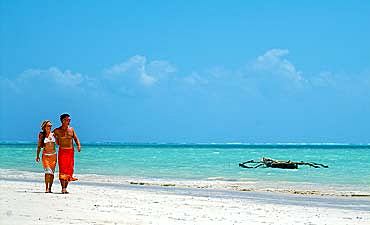 Read More +
BEST TIME TO VISIT MOMBASA
When combined with a wildlife safari, the two dry seasons from July through October and January until February are the best times to visit Mombasa as the sky has few, if any, clouds, and sunshine is abundant.
AFRICANMECCA REVIEWS
What are our Customers saying about us? READ MORE REVIEWS

I want to let you know we had a wonderful time in Kenya and everything went a planned! We also enjoyed Pinewood Village by the ocean in Mombasa. Thanks so much for all you and your company did for us.

James Brubaker & Michael Hess - Pennsylvania, United States

From the moment we arrived in Mombasa, there were transportation officers there to collect us. Great trip, and AfricanMecca were really organised and gave us all the information. Thanks for everything!

Mark Cobb - London, United Kingdom

Dear Raza, You turned our dream into a reality. Our honeymoon and wedding in Kenya was so much more than we hoped for. We've never in our wildest dreams thought a vacation could be so perfect. We were spoiled...

Mrs Annemarie Bain - New York, United States

My daughter's and my trip that AfricanMecca arranged to South Coast Mombasa, Diani Reef Beach Resort was awesome. We laid on the beach quite a bit, but did manage to take in camel rides and also snorkelling.

Shirley Smith - Alberta, Canada

Jambo Altaf, I want to let you know that both Dorothy and I found our two week trip to Kenya to be an absolutely wonderful experience. Our booking through AfricanMecca for our trip delivered everything we hoped for and more.

John Lowry - Cheshire, United Kingdom

Dear Raza, Just a note to let you know that my daughter and I had a wonderful time in Kenya. In, fact I enjoyed my time in Kenya so much that I changed my plans to spend a few days in London and spent an extra two days in Mombasa.

Patricia Young - Universal Music Group - California, United States

I am writing to let you know that my mother and her friend, Carole, had a very good holiday in Kenya. We were all very happy with all your help in booking the trip. All the arrangements you had made for them went very smoothly.

Dr Christina Cousens - Moredun Research Institute - Scotland, United Kingdom
ARE YOU PLANNING TO BOOK AN AFRICAN TRIP TO MOMBASA IN KENYA?
Do You Need Knowledgeable, Experienced & Specialist Guidance For Your Travels In Mombasa ? Let Us Help Plan Your Trip Itinerary Correctly
CONTACT AN AFRICA TRAVEL EXPERT ON MOMBASA
HAVE YOU VISITED MOMBASA FOR A BEACH VACATION IN KENYA?
Write A Travel Or Tourist Trip Review To Share Your Experiences
WRITE MOMBASA REVIEW
AMS BLOG
VIEW ALL -
26 October 2017 by AfricanMecca Safaris, in Blog For AfricanMecca Safaris,Safari Planning Blog Posts - AfricanMecca Safaris

Baggage Guidance & Restrictions On Flying Safaris In Africa Published By Afr...

READ MORE +

07 June 2017 by AfricanMecca Safaris, in Blog For AfricanMecca Safaris,Latest Kenya Blog Posts From AfricanMecca Safaris,Safari Planning Blog Posts - AfricanMecca Safaris

Masai Mara Horseback Riding Safari In Kenya Published By AfricanMecca Safaris | ...

READ MORE +

24 March 2017 by AfricanMecca Safaris, in Blog For AfricanMecca Safaris,Safari Planning Blog Posts - AfricanMecca Safaris

Times Square New York Hosts Kenya Tourism Board & Wilderness Safaris Meet Up...

READ MORE +