Read More About Tsavo East Lodges & Camps In South-Eastern Kenya
Tsavo East has several accommodations located in distinct areas of the park. As a recommendation, we have highlighted the below safari accommodations.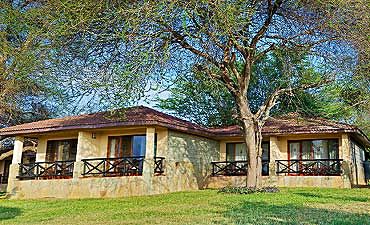 Read More +
ASHNIL ARUBA LODGE
Value Experience - Safari Tier 3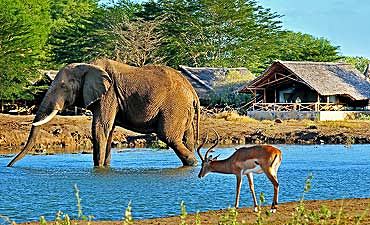 Read More +
SATAO CAMP
Deluxe Experience - Safari Tier 2
CONTACT AND TALK TO OUR SAFARI EXPERTS TODAY TO KICK-START YOUR TOUR PLANNING PROCESS
Request Kenya Custom Or Tailor-Made Safari Pricing Based On Your Specific Travel Dates At Your Preferred Safari Tier Camp Or Lodge
CONTACT AN EXPERT ON KENYA SAFARI PRICES & TOURS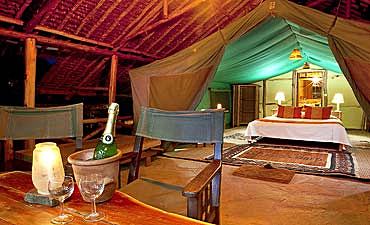 Read More +
WHERE TO STAY IN TSAVO EAST
We recommend Galdessa Camp for premier guests. The camp is placed along the banks of the Galana River. Satao Camp is one of the finest deluxe camps in Kenya that teems with resident wildlife.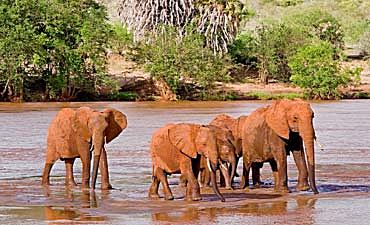 Read More +
SAFARI & TOUR IN TSAVO EAST
You will come across the mane-less and relatives of the man-eater lions of Tsavo, elephants with huge tusks, herds of buffalos, bachelor impala herds, dual-tone zebras, graceful giraffes and more.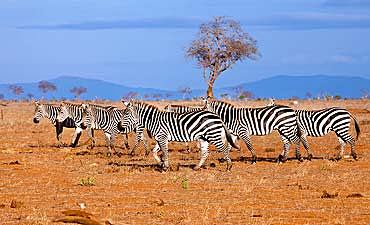 Read More +
BEST TIME TO VISIT TSAVO EAST
We primarily recommend the dual dry season from July to October and January to February to AfricanMecca guests to Tsavo East National Park, especially if you are new to bush travel in Kenya.
AFRICANMECCA REVIEWS
What are our Customers saying about us? READ MORE REVIEWS

Our recent holiday to Kenya was absolutely fabulous. The highlight of our holiday though was the road safari to Tsavo East, which you recommended and organised on our behalf. We can't thank you enough!!

Kevin & Sue Severn - Leigh, United Kingdom

I can honestly say this was the best vacation I have ever been on. We enjoyed our safari to Tsavo East. 2 weeks is not nearly enough time in Kenya! Everyone was friendly and I felt very welcome. Thanks again!!

Melissa Ngala - Florida, United States

Jambo Altaf, Many thanks for a brilliant holiday. Your choice of tented accommodation at the two Tsavos and Amboseli was superb, we didn't have a favourite. We would recommend AfricanMecca to anyone.

Geoffrey Topliss - Northampton, United Kingdom

Jambo Raza, Just like to thank everybody at AfricanMecca and Tsavo East for a truly memorable experience. I would have no hesitation in recommending yourselves to anybody thinking of visiting Kenya.

Paulline Ellis - Kent, United Kingdom

Jambo Altaf, The service was first class and accommodation was out of this world, the staff at Tsavo could not do enough and if you required anything all you had to do was ask. Thank you for a most memorable experience.

Peter & Tracey Hutton - Prescot, United Kingdom

Tsavo East was amazing and we saw the lion and cheetah there almost immediately. We were more than satisfied with the attention to detail and thoroughness of AfricanMecca and would not hesitate to recommend you.

Babsie and Tony Dean - Hertfordshire, United Kingdom

Tsavo was wonderful, as were our accomodations and transportation in Zanzibar. I would absolutely recommend AfricanMecca to my friends and family. I thank you so much for helping us to plan this wonderful vacation.

Kirsten Weir - New York, United States
HAVE YOU VISITED TSAVO EAST FOR AN AFRICA SAFARI IN KENYA?
Write A Travel Or Tourist Trip Review To Share Your Experiences
WRITE TSAVO EAST REVIEW
AMS BLOG
VIEW ALL -
26 October 2017 by AfricanMecca Safaris, in Blog For AfricanMecca Safaris,Safari Planning Blog Posts - AfricanMecca Safaris

Baggage Guidance & Restrictions On Flying Safaris In Africa Published By Afr...

READ MORE +

07 June 2017 by AfricanMecca Safaris, in Blog For AfricanMecca Safaris,Latest Kenya Blog Posts From AfricanMecca Safaris,Safari Planning Blog Posts - AfricanMecca Safaris

Masai Mara Horseback Riding Safari In Kenya Published By AfricanMecca Safaris | ...

READ MORE +

24 March 2017 by AfricanMecca Safaris, in Blog For AfricanMecca Safaris,Safari Planning Blog Posts - AfricanMecca Safaris

Times Square New York Hosts Kenya Tourism Board & Wilderness Safaris Meet Up...

READ MORE +