Read More About Nairobi National Park Lodges & Camps In Central Kenya
Nairobi National Park has only a few accommodations located in distinct areas of the park. Select your preferred option below (sorted alphabetically) to view individual details of your tour lodge or camp.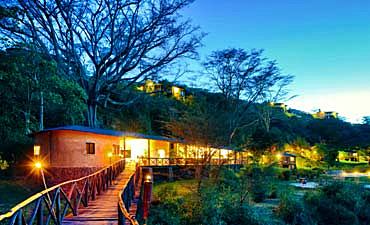 Read More +
EMAKOKO
Premier Experience - Safari Tier 1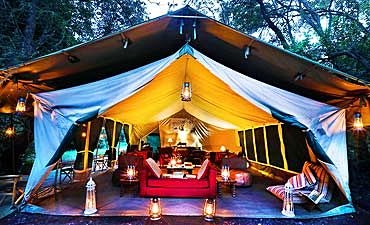 Read More +
NAIROBI TENTED CAMP
Deluxe Experience - Safari Tier 2
CONTACT AND TALK TO OUR SAFARI EXPERTS TODAY TO KICK-START YOUR TOUR PLANNING PROCESS
Request Kenya Custom Or Tailor-Made Safari Pricing Based On Your Specific Travel Dates At Your Preferred Safari Tier Camp Or Lodge
CONTACT AN EXPERT ON KENYA SAFARI PRICES & TOURS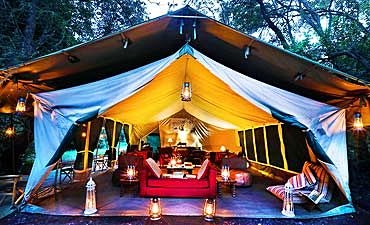 Read More +
WHERE TO STAY IN NAIROBI NATIONAL PARK
Nairobi Tented Camp is the only accommodation that is sited inside the park. Should you prefer to stay on the unfenced southern border of the park, consider the Emakoko, a family-owned and operated 10-room lodge.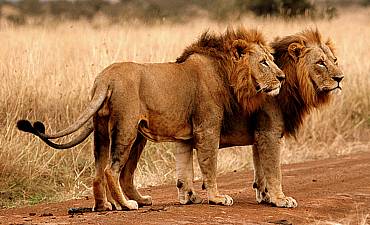 Read More +
SAFARI & TOUR IN NAIROBI NATIONAL PARK
Game drives in Nairobi National Park are offered in the morning and afternoon when the animals are most likely to be active. More leisurely activities include nature walks along the trails near the hippo pools.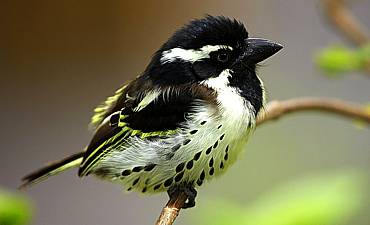 Read More +
BEST TIME TO VISIT NAIROBI NATIONAL PARK
Nairobi Park is sited at an elevation of 5030 feet to 5774 feet, so temperatures tend to be mild year round, making it as perfect day vacation destination in central Kenya no matter when you plan to visit.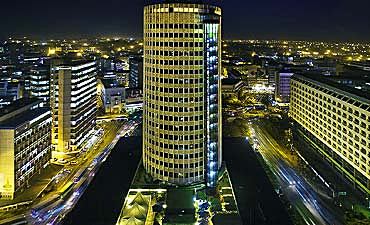 Read More +
GUIDE ON NAIROBI CITY
Within a relatively short period of time, what was once swampland was reborn into the city of Nairobi, the thriving prime capital of Kenya. The transformation began when the railroad arrived in 1899.
AFRICANMECCA REVIEWS
What are our Customers saying about us? READ MORE REVIEWS

I booked my safari holiday through AfricanMecca. They were the most helpful company I have ever dealt with and I work within the travel industry. I had the most amazing time. The holiday went as clockwork with no hitches anywhere.

Shelley Roberts - Hemel Hempstead, United Kingdom

Just wanted to say that we had an absolutely fantastic vacation in Kenya. Everything worked very smoothly. You can be sure I will recommend you to other people. Thanks again for organizing everything for us.

Sissel Johanne Berentsen, United Nations - Pristina, Austria

We had the most wonderful time. Throughout, I found AfricanMecca to be helpful, prompt, informative and extremely professional and I would recommend using them without hesitation.

Catherine Wright - Braintree, United Kingdom

We had a wonderful time in Kenya. Thank you. The people were extremely friendly and made us feel very welcome. The safari was magical. Thank you for your help over the bookings.

Lesley Grant Haworth - Farnham, United Kingdom

Jambo Altaf and Raza! We are back on earth now after our fabulous honeymoon. This is to say THANK YOU so much for organising a week in Kenya that we will never forget.....!

Dr Krina Zondervan, Oxford University - United Kingdom

In regards to the recent Kenya Safari I experienced with AfricanMecca, it was a trip of a lifetime and we'll never forget it. I can't say enough how much we loved this trip. Thank you.

Roz Applebaum, Owner, Paws By Roz - Massachusetts, United States

We were extremely pleased with our itinerary. All those elephants and giraffes just posing and asking to have their pictures taken. Thank you for planning one of the best trips I have ever taken.

Professor Donald S. Kisiel - Biology Department Suffolk County Community College - New York, United States
AMS BLOG
VIEW ALL -
26 October 2017 by AfricanMecca Safaris, in Blog For AfricanMecca Safaris,Safari Planning Blog Posts - AfricanMecca Safaris

Baggage Guidance & Restrictions On Flying Safaris In Africa Published By Afr...

READ MORE +

07 June 2017 by AfricanMecca Safaris, in Blog For AfricanMecca Safaris,Latest Kenya Blog Posts From AfricanMecca Safaris,Safari Planning Blog Posts - AfricanMecca Safaris

Masai Mara Horseback Riding Safari In Kenya Published By AfricanMecca Safaris | ...

READ MORE +

24 March 2017 by AfricanMecca Safaris, in Blog For AfricanMecca Safaris,Safari Planning Blog Posts - AfricanMecca Safaris

Times Square New York Hosts Kenya Tourism Board & Wilderness Safaris Meet Up...

READ MORE +