Read More About Olare Motorogi In South-Western Kenya
Olare Motorogi in northern Masai Mara has several accommodations located in distinct areas of the conservancy. Select your preferred option below (sorted alphabetically) to view individual details of your tour lodge or camp.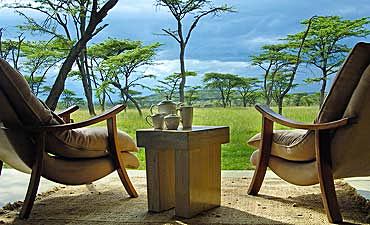 Read More +
KICHECHE BUSH CAMP
Deluxe Experience - Safari Tier 2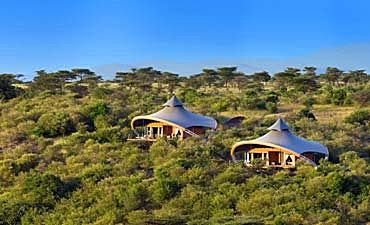 Read More +
MAHALI MZURI
Premier Experience - Safari Tier 1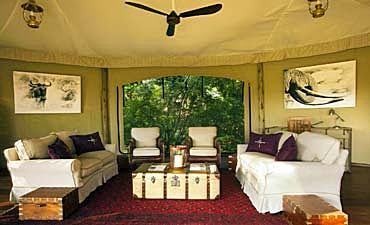 Read More +
MARA PLAINS CAMP
Premier Experience - Safari Tier 1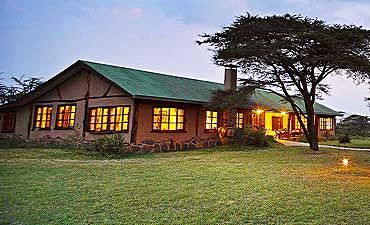 Read More +
MARA TOPI BUSH HOUSE
Deluxe Experience - Safari Tier 2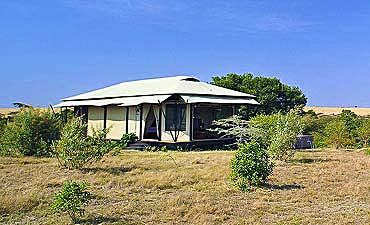 Read More +
OLARE MARA KEMPINSKI
Premier Experience - Safari Tier 1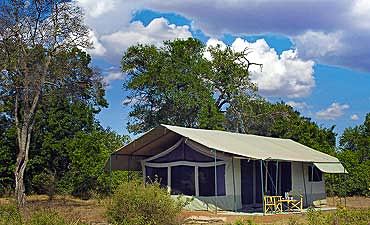 Read More +
PORINI LION CAMP
Deluxe Experience - Safari Tier 2
CONTACT AND TALK TO OUR SAFARI EXPERTS TODAY TO KICK-START YOUR TOUR PLANNING PROCESS
Request Kenya Custom Or Tailor-Made Safari Pricing Based On Your Specific Travel Dates At Your Preferred Safari Tier Camp Or Lodge
CONTACT AN EXPERT ON KENYA SAFARI PRICES & TOURS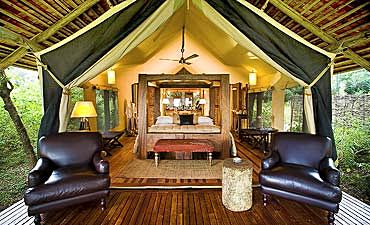 Read More +
WHERE TO STAY IN MASAI MARA
The Mara accommodations we recommend are located in five zones: northern, eastern, southern, western and central. Staying at both the conservancy and main reserve offer a discerning experience.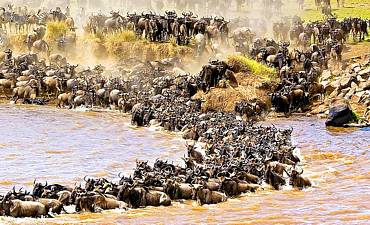 Read More +
MIGRATION IN MASAI MARA
Masai Mara is the most noted location of the Great Wildebeest Migration due to its famed Mara River crossings. As such, our travelers place great importance on having front row seats to the event.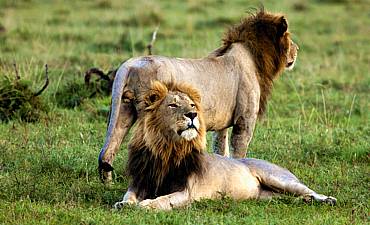 Read More +
SAFARI & TOUR IN MASAI MARA
Game drive experienced in varied outbacks from riverine woodlands to the great plains is the most widespread tour activity. Other activities are bush walks, village visits, ballooning trip and more.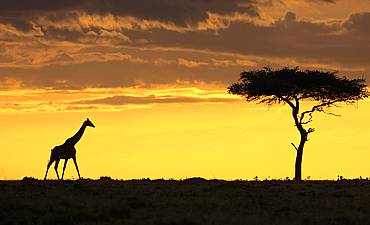 Read More +
BEST TIME TO VISIT MASAI MARA
The migration season from July to October is considered the best time of the year to visit the Masai Mara. Game viewing is optimal at this time as there is plenty of predator and prey interactions.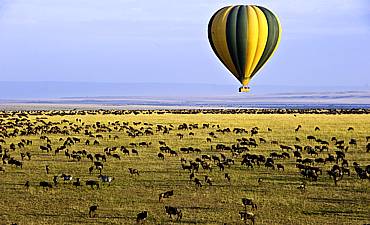 Read More +
BALLOON SAFARI IN MASAI MARA
A balloon safari over the Mara is a once-in-a-lifetime experience. As you ascend, beautiful features unfold before your eyes: rolling hills, meandering rivers, lush plains, all teeming with wildlife.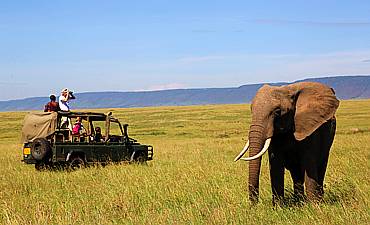 Read More +
MASAI MARA CONSERVANCIES
The Masai Mara conservancies offer the lowest density of guests, distint activities, unique accommodations, as well as incredible flora and fauna experiences in the most pristine wilderness areas.
AFRICANMECCA REVIEWS
What are our Customers saying about us? READ MORE REVIEWS

We had a fantastic trip to the Masai Mara. Thank you for helping to organise it. We will definitely recommend yourselves to our friends who are planning on travelling to Kenya. Thank you again.

Tadhg Jones - AIG Inc - Croydon, United Kingdom

We had a fantastic trip to the Masai Mara. It was well organized by AfricanMecca Safaris and I had no worries. We loved the baby lions and were also able to see the leopard stalking its prey.

Ken and Pam Daut - California, United States

Jambo Raza!!! The safari trip was spectacular! Everything went off without a hitch. We loved the Masai Mara. The migration was awesome. You listened to what I wanted and delivered it perfectly.

Judi & Chaim Platt - Toronto, Canada

My trip to Kenya was beyond fantastic. I loved every second of it and I must thank you and your staff at AfricanMecca Safaris for making my travels to Masai Mara possible and most enjoyable.

Katie Chakey - New Jersey, United States

Raza, Thank you for all your diligent assistance in coordinating our photo safari to the Masai Mara. Thanks again for all of your help in making this a truly dream vacation. I will be recommending you.

Rusty Phenix - (Phenix & Crump Attorneys At Law) - Texas, United States

We had an incredible experience in Masai Mara & on the beach. Everything went very smoothly and the AfricanMecca representatives were fantastic. Thank you for putting together this amazing trip for us.

Dr Cory M. Bryant - US FDA - Washington D.C, United States

I cannot say enough about the quality of AfricanMecca. Their teams in Kenya and Tanzania were top notch. Raza, again thanks to you and your entire organization! We will be repeat customers.

Dan Kobick - Managing Director, PricewaterhouseCoopers - New York, United States
HAVE YOU VISITED MASAI MARA FOR AN AFRICA SAFARI IN KENYA?
Write A Travel Or Tourist Trip Review To Share Your Experiences
WRITE MASAI MARA REVIEW
AMS BLOG
VIEW ALL -
26 October 2017 by AfricanMecca Safaris, in Blog For AfricanMecca Safaris,Safari Planning Blog Posts - AfricanMecca Safaris

Baggage Guidance & Restrictions On Flying Safaris In Africa Published By Afr...

READ MORE +

07 June 2017 by AfricanMecca Safaris, in Blog For AfricanMecca Safaris,Latest Kenya Blog Posts From AfricanMecca Safaris,Safari Planning Blog Posts - AfricanMecca Safaris

Masai Mara Horseback Riding Safari In Kenya Published By AfricanMecca Safaris | ...

READ MORE +

24 March 2017 by AfricanMecca Safaris, in Blog For AfricanMecca Safaris,Safari Planning Blog Posts - AfricanMecca Safaris

Times Square New York Hosts Kenya Tourism Board & Wilderness Safaris Meet Up...

READ MORE +