Kenya Is Truly A Wonderful Country, Thank You For Arranging This Special Adventure For Us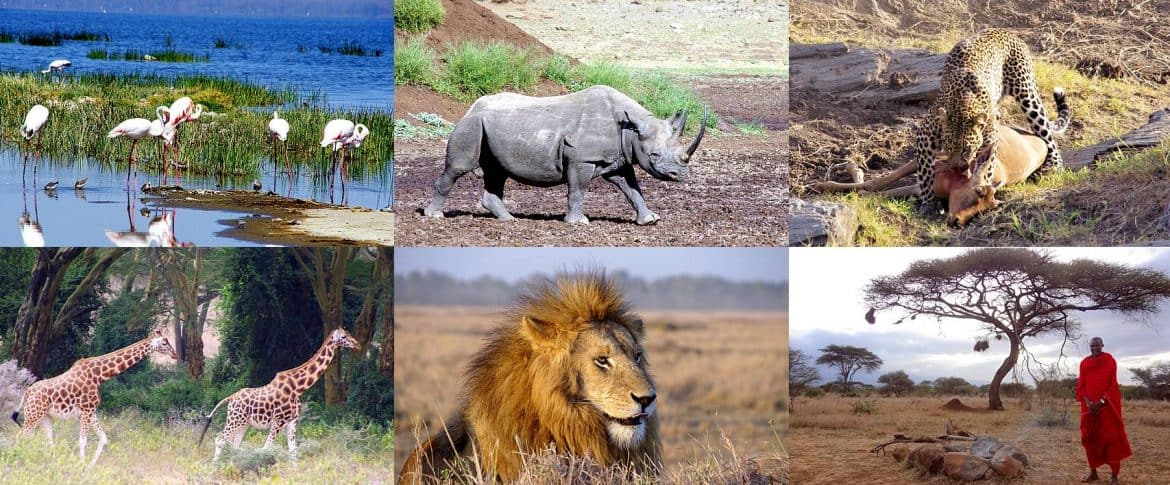 Kenya Is Truly A Wonderful Country, Thank You For Arranging This Special Adventure For Us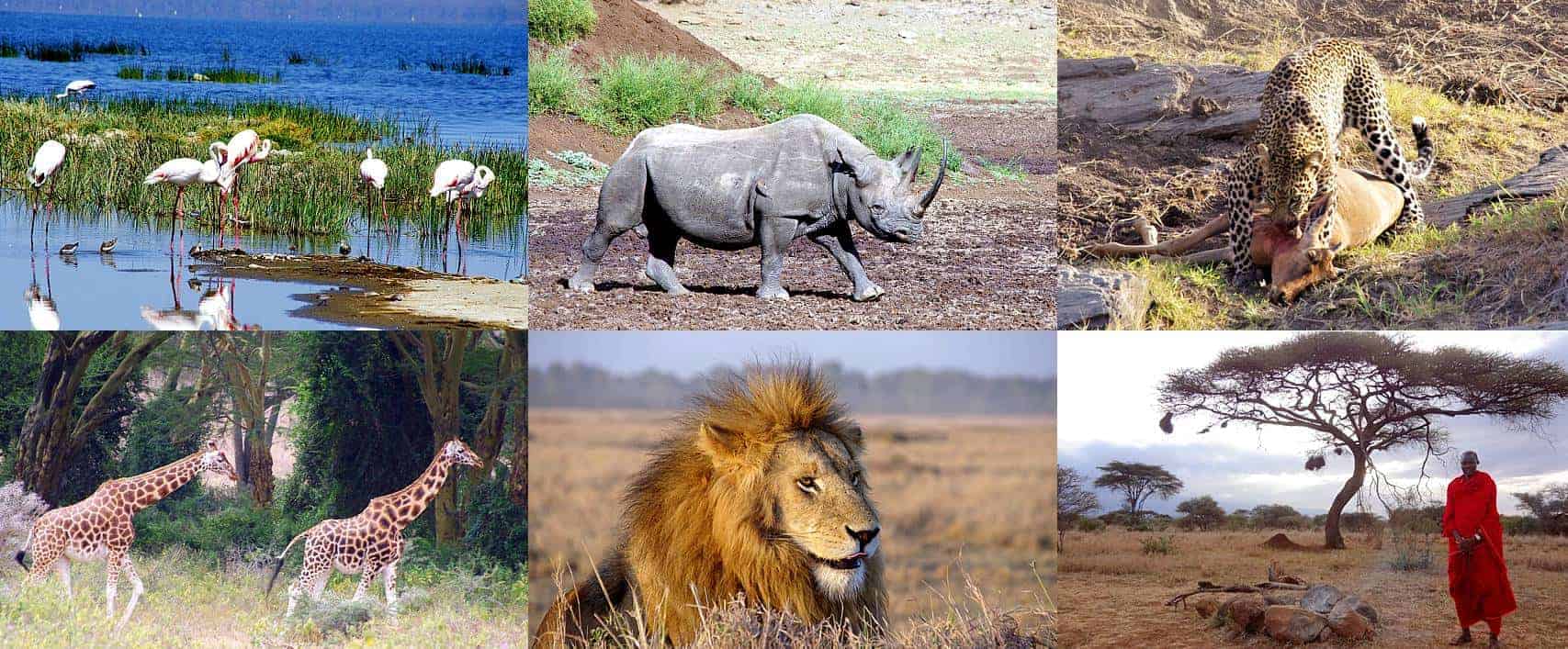 Jambo Raza and Altaf,
Attached are my comments on our recent trip to Kenya.  We truly enjoyed seeing the wildlife and experiencing the different areas of the country that your "Best of Kenya" itinerary included. The camps were all wonderful, and I have only a few minor negative comments. Kenya is truly a wonderful country, and I thank you for arranging this special adventure for us.
Asante sana,
COMMENTS ON OUR TRIP
Everything went quite smoothly, thanks to your good planning. Out of your control, I'm sure was the decision by Governors' Aviation to change our flight to the Masai Mara to 6 hours earlier, so we did not get to visit the Soysambu Conservancy at Lake Elementaita. We got to the Loldia airstrip on time but were refused access, allegedly because the landowner had decided that no one could drive to the airstrip on his road. After going back to the main road and trying the other end of the airstrip, where we found a locked gate, Jackson, our guide and driver, somehow convinced the gateman to let us in. Whew! Then, Governors' Aviation showed up over an hour late.
A big plus was that all our game drives were private. We did not have to share a safari vehicle with anyone, even though "seat in vehicle" was shown on our itinerary.
Macushla House: This is a good place to rest up after the long flight to Kenya. The room was comfortable and the food was good. It was quiet except for the monkeys on the roof, but they provided atmosphere, so we didn't mind. Rather than join a tour group, we asked our hostess to call a taxi so we could visit the Karen Blixen Museum and have lunch at the Coffee Garden Tamambo Restaurant. Our driver also suggested that we visit the Elephant Orphanage between 11 am and noon, when they let the elephants take a bath. So we did, and it was interesting, but there were far too many spectators. Our outing by taxi cost us less than half of what we would have paid for a commercial tour, and the young driver took us to Wilson Airport the next afternoon for a reasonable rate, too. Aero Club of East Africa: We were really glad we stayed there, especially since our flight time was changed from 8:55 a.m. to 7:30 a.m. The rooms are simple but comfortable, with a hot pot that was great to make coffee and tea for our early morning departure. I picked up some muffins at the Java House restaurant the night before. When we got to Phoenix House, we found out that there was a café there with coffee, tea, muffins and pastries. This would have been good to know ahead of time. One negative comment about the room: the windows in the bathroom were left open, so there were quite a few mosquitoes in the room during the night.
Satao Elerai: The main building is beautiful, constructed out of native woods and imaginatively put together. The tents are nice, and each tent has a view of Mount Kilimanjaro. We appreciated the fact that this camp is mostly Masai run and on Masai land. The Masai Guards armed with official Masai clubs were a nice touch. The water hole below the dining area is a real plus. You can watch elephant, zebra, waterbuck, and other animals as they come and go. Our only complaint was the camp's location at a considerable distance from Amboseli National Park and the approximately 7 km very rough track from the main road into the camp. That 7 km was about half an hour of bone-crunching ride, this on top of having spent several hours on rough roads in the park. We live in rural northern California and have been to Africa before, so we are accustomed to rough rides, but this one was extreme. I think Satao Elerai would greatly benefit from having their access road graded.
Lewa Safari Camp: We learned that, because of its location north of the equator, which divides Kenya, there are species to be seen there that do not inhabit the southern parts of Kenya, for example, the Oryx, Samburu ostriches, reticulated giraffes and Grevy's zebra. We also saw many rhinos, both black and white. The Lewa Safari Camp is a wonderful place to stay. The tents are comfortable, with nice views of the surrounding hills. The main building and pool area are beautiful and quite functional, too. There always seemed to be beautiful birds visiting the garden. The food was delicious. Dinner was served in front of the fireplace, and the whole place had a warm, welcoming feeling. They were very flexible, especially when we opted out of a morning game drive in order to rest. The staff served us breakfast around 8:30, while the other guests were out on the game drive. We would definitely return.
Lake Elmenteita Serena Camp: The setting on the lakeshore is very beautiful. We saw bushbuck and buffalo coming to drink at the pond and there were flamingos on the lake shore. The "tents" were more like luxury hotel rooms, very spacious and comfortable, with many special details. The main building has many photos and artifacts from the Delamere Estate and Soysambu Conservancy on which it is located. The food was excellent. My compliments to the chef. We had a choice of entrees every night, and the second night we were served a delicious lobster dinner. (Not from the lake, I'm sure!) The staff was friendly but maybe a little over-zealous in selling activities. The only downside to the place is that the access road, which is several kilometers long, is extremely rough.
Lake Nakuru National Park: Even though the water has risen and the alkalinity has declined, there were flamingos in evidence–over 100 in one place, and about 50 in another. We saw white and black rhinos, herds of buffalo, and at least a dozen Rothschild giraffes. There were lots of interesting birds. We also drove to a waterfall and up to a lookout where a scene in the movie Out of Africa was filmed. Jackson was a great guide and driver, and we enjoyed our visit to the park.
Governors' Camp: This was a great choice for a place to stay in the Masai Mara Reserve. The whole operation runs very smoothly. Even though there are more than 20 tents, the staff seem to know who you are and which tent you're in. You are greeted personally at all meals. The food was very good and the game drives were spectacular. Our guide, Jacob, was the first to find a leopard walking down a creek bed with a kill (a young Topi antelope) and we watched the scene unfold for more than half an hour. Jacob also found lionesses with cubs for us and we encountered a rhino one morning (a very rare sighting in the Mara, we were told). There were too many exciting sights to mention in this short review. If a traveler had to choose just one safari camp to visit in Kenya, I'd recommend Governors' Camp in the Masai Mara Reserve. I also liked the fact that the airstrip is only a few minutes' drive from the camp. If we were to return to the Masai Mara, we would most likely stay at Governors' camp again.
Royal Mara: We were very impressed with the tents, which are filled with handmade furniture and built with local woods. There is hand carving everywhere! However, due to the placement of a stool near the bed, my husband had a fall. Luckily he was not badly hurt, but it did aggravate a previous injury. Even though the tent décor is exceptionally beautiful, I found it to be a bit dangerous and had to move the huge chair to avoid bruises from bumping into the sharp points on it. Placing the furniture so there's more room to move around would solve this problem. Meals were very good, served outdoors near the river during the day and in the dining area in the evening. There were very few guests at the time we were at the Royal Mara, just one other couple when we left. Unlike the other camps we visited, they required guests to have an armed guard with them at all times when going back and forth from the tent to the dining area or the reception. This seemed unusual, as did the fact that they ran out of sparkling water and certain soft drinks while we were there. The staff was very accommodating, did our laundry in record time, and brought us some rolls with our early morning tea at our request. The manager, James, tried to help clear up some confusion over our flight. (Thank you, Raza, for reminding me that we were to go on Safari Link, not Governors' Aviation.) Our game drives with Julius were exciting, and we saw lots of animals, including a lioness with four cubs who led them to a zebra she had killed. I took a nature walk with a guide from Kenya Wildlife and it was very interesting. He showed me the burrows of the spring hare and the mongoose, and where the hippos come up from the river during the night. We also saw quite a few birds, hippos, and crocodiles.
It was a great trip, though, and the itinerary was well thought out.  Thank you again!
Martha & Tom Taylor
United States

Categories: AfricanMecca Safaris Reviews
AfricanMecca Customer Ratings
AFRICANMECCA REVIEWS
What are our Customers saying about us? READ MORE REVIEWS

Greetings to you and our most fervent thanks for a wonderful trip of Kenya, Zanzibar, South Africa & Victoria Falls. Everything went very well. This was truly a perfect vacation. Thank you so much for all your arrangements.

Adrienne & Barrie Carter - Canada

Dear Raza, The accommodations you recommended were superb. We loved them all -- Giraffe Manor, Wilderness Trails, Governor's Il Moran, Ngorongoro Crater Lodge and Mnemba Island Lodge.

Pat Bernard, Vice President, Global Channel Sales, Novell Corp - New Hampshire United States

AfricanMecca Safaris created a remarkable honeymoon tailored to our interests and desires. The quality of service and delivery of experience was unsurpassed. I highly recommend AfricanMecca Safaris to honeymooners, families, or any traveler.

Noorin & Jason Nelson - Maryland, United States

We had a great time on your safaris. Thank you very much for all that you did for us. We were in Africa overall for 5 weeks and spent time in South Africa, Zambia, Zimbabwe, Kenya and Tanzania. We just totally loved it.

Bruce and Susie Ironside - New Zealand

I cannot say enough about the quality of AfricanMecca. Their teams in Kenya and Tanzania were top notch. Raza, again thanks to you and your entire organization! We will be repeat customers.

Dan Kobick - Managing Director, PricewaterhouseCoopers - New York, United States

I booked my safari holiday through AfricanMecca. They were the most helpful company I have ever dealt with and I work within the travel industry. I had the most amazing time. The holiday went as clockwork with no hitches anywhere.

Shelley Roberts - Hemel Hempstead, United Kingdom

This is to let you know my guests, The Bryant's, had a wonderful time on the trip Samburu, Masai Mara/Kenya, Chobe/Botswana & Victoria Falls/Zambia. Everything was perfect! Thank you..

Christine Milan - MT Carmel Travel - Connecticut, United States
BLOG
VIEW ALL -
26 October 2017 by AfricanMecca Safaris, in Blog For AfricanMecca Safaris,Safari Planning Blog Posts - AfricanMecca Safaris

Baggage Guidance & Restrictions On Flying Safaris In Africa 26 October 2017 ...

READ MORE +

07 June 2017 by AfricanMecca Safaris, in Blog For AfricanMecca Safaris,Latest Kenya Blog Posts From AfricanMecca Safaris,Safari Planning Blog Posts - AfricanMecca Safaris

Horseback Riding Safari In Masai Mara (Kenya) 07 June 2017 | Published By Africa...

READ MORE +

24 March 2017 by AfricanMecca Safaris, in Blog For AfricanMecca Safaris,Safari Planning Blog Posts - AfricanMecca Safaris

Times Square New York Hosts Kenya Tourism Board & Wilderness Safaris Meet Up...

READ MORE +
CONTACT AND TALK TO OUR SAFARI EXPERTS TODAY TO KICK-START YOUR TOUR PLANNING PROCESS
Request Africa Custom Or Tailor-Made Safari Pricing Based On Your Specific Travel Dates At Your Preferred Safari Tier Camp Or Lodge
CONTACT AN EXPERT ON AFRICA SAFARI PRICES & TOURS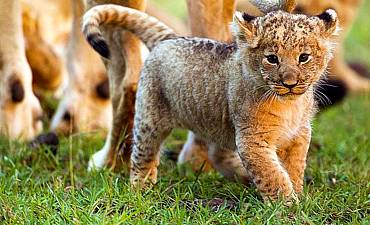 Read More +
SAFARI TRIP IDEAS FOR AFRICA
Review diverse Africa safari experiences available from luxury, honeymoons, photo and family tours to bush walks, birding, balloon trips, horse rides including private, custom and boutique options.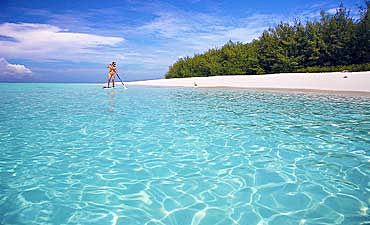 Read More +
BEACH TRIP IDEAS FOR AFRICA
Review diverse Africa seaside experiences available from idyllic beaches and castaway barefoot islands to scuba diving and snorkeling in marine reserves, fishing, dhow cruises and coastal excursions.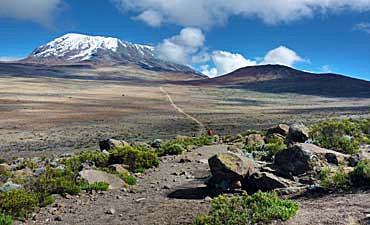 Read More +
AFRICA MOUNTAIN TRIP IDEAS
Review mountain climbing experiences available in Africa – the highest in Africa, Kilimanjaro. Go on guided treks to Mount Kenya, Meru to Ol Doinyo Lengai. Your climb is entirely your own to design.
Comprehensive Africa Safari & Tour Planning Guide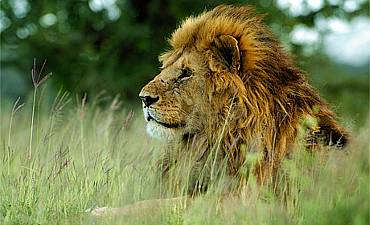 Read More +
SAFARI PRICES FOR AFRICA
Review recommended itineraries and prices of our discerning Africa safaris with the option of customizing your tour based on your needs and preferences.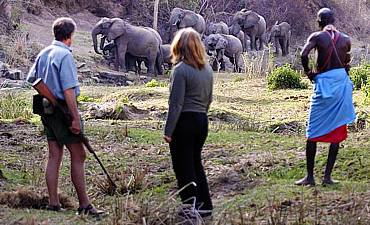 Read More +
AFRICA TRIP IDEAS
Review experiences from wildlife photo safari, horse riding, bush walks, mountain treks, honeymoon to family beach vacation, diving, snorkeling & fishing.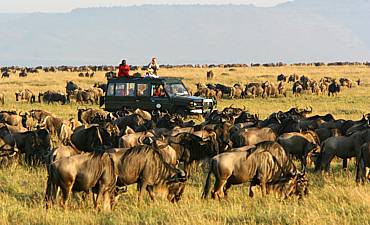 Read More +
PARKS & RESERVES IN AFRICA
Review information on wildlife parks and reserves in Eastern and Southern Africa: Tanzania, South Africa, Kenya, Botswana, Zambia and other countries.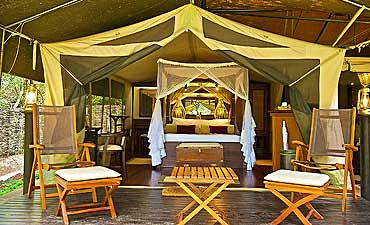 Read More +
ACCOMMODATIONS IN AFRICA
Review information on safari camps, lodges, city hotels, beach resorts in Africa's pristine wilderness, cities, Swahili coastal shores and idyllic islands.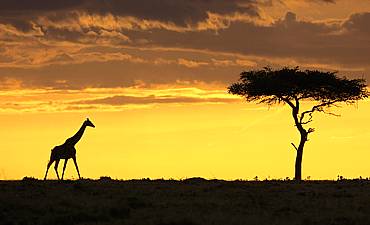 Read More +
BEST TIME TO VISIT AFRICA
Review details on the best time to go to Africa to visit its diverse wildlife wildernesses, lakes, rivers, mountains, forests, islands, beaches and other ecologies.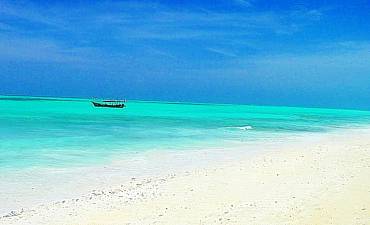 Read More +
BEACHES & ISLANDS OF AFRICA
Review Africa's beautiful Indian Ocean coast and islands where the turquoise waters tenderly wash up white sand beaches that create a serene ambience.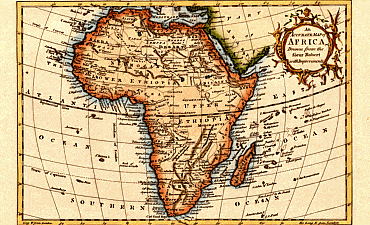 Read More +
AFRICAN COUNTRY PROFILES
Review information and travel tips on African countries: climate, culture, geography, history, tipping guide, entry requirements, what to pack and wear and more.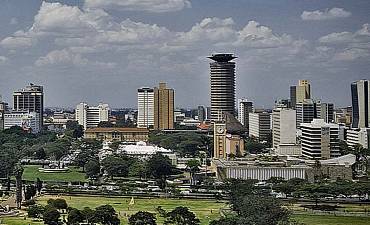 Read More +
CITY DAY TOURS FOR AFRICA
Review full or half day city tour options for Cape Town, Nairobi, Johannesburg, Zanzibar etc. Experiences can be customized around your vacation travels.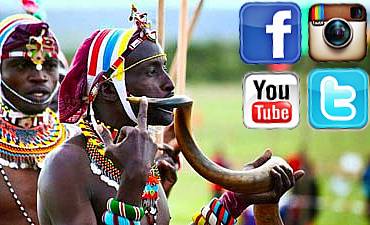 Read More +
AFRICA SOCIAL MEDIA NEWS
Review Facebook, Twitter, YouTube and Instagram real time social media news for Africa lodgings, parks, towns, beaches, islands, climbs and more.
ARE YOU PLANNING AN AFRICAN SAFARI?
Do You Need Knowledgeable, Experienced & Specialist Guidance For Your Travels In Africa? Let Us Help Plan Your Trip Itinerary Correctly
CONTACT AN AFRICA VACATION EXPERT
EXPLORE MORE ON NATIONAL PARKS, CAMPS, LODGES, BEACHES & RESORTS IN AFRICA
HAVE YOU VISITED AFRICA FOR A SAFARI, BEACH OR ANY OTHER TOUR VACATION?
Write A Travel Or Tourist Trip Review To Share Your Experiences
WRITE AFRICA TRIP REVIEW