Part 1 – Trip Purpose – How To Plan An African Safari Trip

Part 1 – Trip Purpose – How To Plan A Safari Trip To Africa
Published By AfricanMecca Safaris | Blog Categories: Safari Planning.

There are several key questions to think through when planning your ideal safari holiday to Africa. The first one is "What do you really want to do?" Not what you think you ought to do, nor what your friends recommend, but the nearest thing you can achieve to your own personal wildest dream of what you want from your African travel experience.
The other main considerations are your own well-being, fitness, abilities and your available budget. Do you want Luxury Tier 1, Deluxe Tier 2 or Value Tier 3 itinerary with AfricanMecca? Do you want to see breathtaking hordes of the Serengeti and Masai Mara migratory wildebeests, zebras or mighty elephants of Chobe, Tarangire and Amboseli from a 4×4 game-viewing safari vehicle? Would you prefer to look at pristine wilderness or magnificent river from a tree house, a camp, the deck of a house-boat or a hot-air balloon?
Do you want to film or photograph the Big Five in Tanzania's Ngorongoro Crater or South Africa's Kruger National Park or do you want to simply yet discerningly experience the dynamic, unique ecosystem of Botswana's lush Okavango Delta or the UNESCO World Site Heritage wilderness of Lewa Conservancy in Laikipia cushioned around Mount Kenya. Does your preference extend to chic tours of Garden Route in the Eastern Cape or diverse festivals in Zanzibar or Cape Town?
Or do you ache to test yourself against the most challenging terrain in the world, from mountains and volcanoes like Kilimanjaro and Ol Donyo Lengai in northern Tanzania  to searing Namibian desert on the Skeleton Coast and scuba dives in the colorful coral reefs of the Indian Ocean in Mafia, Pemba and Mombasa? Perhaps your sense of adventure extends to bungee jumping at Victoria Falls in Zambia and Zimbabwe, whitewater rafting on the Zambezi or even Uganda's Nile, fly-camping along the Luangwa River in Zambia or Rufiji River in Selous Tanzania ending with trekking through arduous untamed forest rife with fire ants and nettles in search of endangered Rwandan and Ugandan gorillas.

Experiential AfricanMecca vacation activities can also extend to cultural or historical expeditions which can be as eye-opening as the survival skills of a Kalahari bushman in Makgadikgadi, as moving as a Maasai wedding ceremony in the Mara, as awe-inspiring as the fossil bones or footprints of prehistoric man in Koobi Fora Turkana or Olduvai Gorge or ancient cave rock paintings in Botswana's Tsodilo Hills, Matobo Hills and Diana's Vow in Zimbabwe, and as heart-rending as memorials of Rwandan genocide.
You can even find opportunities to volunteer as a teacher, a sports organizer, a doctor, a conservationist, a humanist or a researcher at many destinations in South Africa, Tanzania, Kenya, Malawi, Namibia or Zambia on projects as varied as rehabilitating leopards, counting birds, lion and rhino tracking projects, protecting turtles and sharks (Cape Town) and also giving a hand to school children living with their host families or orphanages.
Depending on the purpose of your visit, your tour of Africa can last days or weeks as you desire, or comprehend more than one activity. A honeymoon could be spent climbing Kilimanjaro for charity ending with a safari in Tanzania, horse-riding in South Africa or at a barefoot beach paradise by the Indian Ocean in Zanzibar, Mozambique, Seychelles, Maldives or Mauritius, or any combination of all these activities and more. If you are investing in a once-in-a-lifetime anniversary adventure, you may as well extend it to cover a variety of destinations and activities during the same wilderness trip.
Whatever your imaginary idyll involves, AfricanMecca Safaris have the expertise and enthusiasm to create a seamless, hassle-free custom itinerary to encompass any or all of your wildest travel fantasies.

Continue reading the complete blog articles below

More Parts Coming Soon – Stay Tuned

Contact AfricanMecca today to plan and book your dream safari
Related Park & Camp Posts
Related Country & Safari Guide Posts
BLOG
VIEW ALL -
26 October 2017 by AfricanMecca Safaris, in Blog For AfricanMecca Safaris,Safari Planning Blog Posts - AfricanMecca Safaris

Baggage Guidance & Restrictions On Flying Safaris In Africa Published By Afr...

READ MORE +

07 June 2017 by AfricanMecca Safaris, in Blog For AfricanMecca Safaris,Latest Kenya Blog Posts From AfricanMecca Safaris,Safari Planning Blog Posts - AfricanMecca Safaris

Masai Mara Horseback Riding Safari In Kenya Published By AfricanMecca Safaris | ...

READ MORE +

24 March 2017 by AfricanMecca Safaris, in Blog For AfricanMecca Safaris,Safari Planning Blog Posts - AfricanMecca Safaris

Times Square New York Hosts Kenya Tourism Board & Wilderness Safaris Meet Up...

READ MORE +
AFRICANMECCA REVIEWS
What are our Customers saying about us? READ MORE REVIEWS

Greetings to you and our most fervent thanks for a wonderful trip of Kenya, Zanzibar, South Africa & Victoria Falls. Everything went very well. This was truly a perfect vacation. Thank you so much for all your arrangements.

Adrienne & Barrie Carter - Canada

Dear Raza, The accommodations you recommended were superb. We loved them all -- Giraffe Manor, Wilderness Trails, Governor's Il Moran, Ngorongoro Crater Lodge and Mnemba Island Lodge.

Pat Bernard, Vice President, Global Channel Sales, Novell Corp - New Hampshire United States

AfricanMecca Safaris created a remarkable honeymoon tailored to our interests and desires. The quality of service and delivery of experience was unsurpassed. I highly recommend AfricanMecca Safaris to honeymooners, families, or any traveler.

Noorin & Jason Nelson - Maryland, United States

We had a great time on your safaris. Thank you very much for all that you did for us. We were in Africa overall for 5 weeks and spent time in South Africa, Zambia, Zimbabwe, Kenya and Tanzania. We just totally loved it.

Bruce and Susie Ironside - New Zealand

I cannot say enough about the quality of AfricanMecca. Their teams in Kenya and Tanzania were top notch. Raza, again thanks to you and your entire organization! We will be repeat customers.

Dan Kobick - Managing Director, PricewaterhouseCoopers - New York, United States

I booked my safari holiday through AfricanMecca. They were the most helpful company I have ever dealt with and I work within the travel industry. I had the most amazing time. The holiday went as clockwork with no hitches anywhere.

Shelley Roberts - Hemel Hempstead, United Kingdom

This is to let you know my guests, The Bryant's, had a wonderful time on the trip Samburu, Masai Mara/Kenya, Chobe/Botswana & Victoria Falls/Zambia. Everything was perfect! Thank you..

Christine Milan - MT Carmel Travel - Connecticut, United States
CONTACT AND TALK TO OUR SAFARI EXPERTS TODAY TO KICK-START YOUR TOUR PLANNING PROCESS
Request Africa Custom Or Tailor-Made Safari Pricing Based On Your Specific Travel Dates At Your Preferred Safari Tier Camp Or Lodge
CONTACT AN EXPERT ON AFRICA SAFARI PRICES & TOURS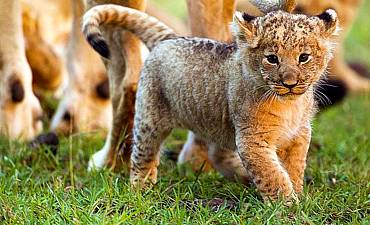 Read More +
SAFARI TRIP IDEAS FOR AFRICA
Review diverse Africa safari experiences available from luxury, honeymoons, photo and family tours to bush walks, birding, balloon trips, horse rides including private, custom and boutique options.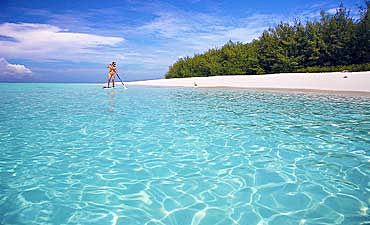 Read More +
BEACH TRIP IDEAS FOR AFRICA
Review diverse Africa seaside experiences available from idyllic beaches and castaway barefoot islands to scuba diving and snorkeling in marine reserves, fishing, dhow cruises and coastal excursions.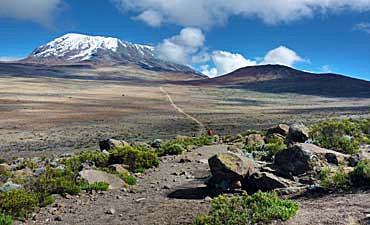 Read More +
AFRICA MOUNTAIN TRIP IDEAS
Review mountain climbing experiences available in Africa – the highest in Africa, Kilimanjaro. Go on guided treks to Mount Kenya, Meru to Ol Doinyo Lengai. Your climb is entirely your own to design.
Comprehensive Africa Safari & Tour Planning Guide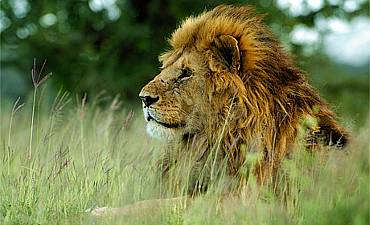 Read More +
SAFARI PRICES FOR AFRICA
Review recommended itineraries and prices of our discerning Africa safaris with the option of customizing your tour based on your needs and preferences.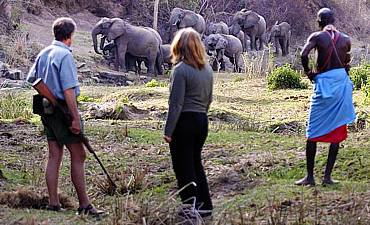 Read More +
AFRICA TRIP IDEAS
Review experiences from wildlife photo safari, horse riding, bush walks, mountain treks, honeymoon to family beach vacation, diving, snorkeling & fishing.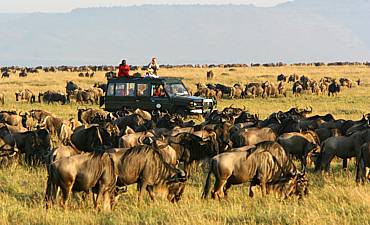 Read More +
PARKS & RESERVES IN AFRICA
Review information on wildlife parks and reserves in Eastern and Southern Africa: Tanzania, South Africa, Kenya, Botswana, Zambia and other countries.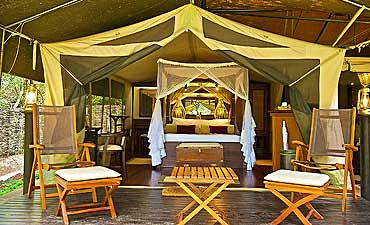 Read More +
ACCOMMODATIONS IN AFRICA
Review information on safari camps, lodges, city hotels, beach resorts in Africa's pristine wilderness, cities, Swahili coastal shores and idyllic islands.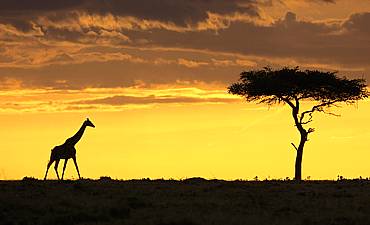 Read More +
BEST TIME TO VISIT AFRICA
Review details on the best time to go to Africa to visit its diverse wildlife wildernesses, lakes, rivers, mountains, forests, islands, beaches and other ecologies.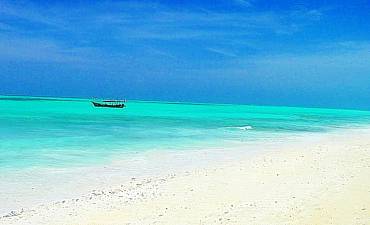 Read More +
BEACHES & ISLANDS OF AFRICA
Review Africa's beautiful Indian Ocean coast and islands where the turquoise waters tenderly wash up white sand beaches that create a serene ambience.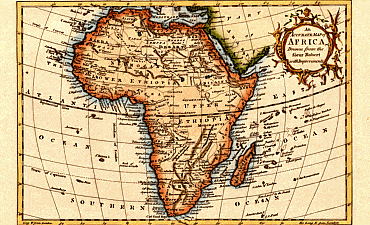 Read More +
AFRICAN COUNTRY PROFILES
Review information and travel tips on African countries: climate, culture, geography, history, tipping guide, entry requirements, what to pack and wear and more.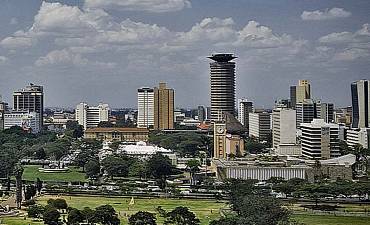 Read More +
CITY DAY TOURS FOR AFRICA
Review full or half day city tour options for Cape Town, Nairobi, Johannesburg, Zanzibar etc. Experiences can be customized around your vacation travels.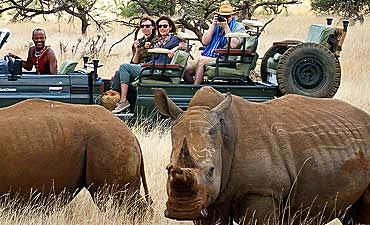 Read More +
TOP 12 REASONS TO VISIT AFRICA
There are infinite reasons to visit Africa e.g wildlife safaris, gorilla and chimp treks, birding, beaches, mountain climbing, cultural tours and more.
ARE YOU PLANNING TO BOOK AN AFRICAN SAFARI?
Do You Need Knowledgeable, Experienced & Specialist Guidance For Your Travels In Africa? Let Us Help Plan Your Trip Itinerary Correctly
CONTACT AN AFRICA VACATION EXPERT
EXPLORE MORE ON NATIONAL PARKS, CAMPS, LODGES, BEACHES & RESORTS IN AFRICA
HAVE YOU VISITED AFRICA FOR A SAFARI, BEACH OR ANY OTHER TOUR VACATION?
Write A Travel Or Tourist Trip Review To Share Your Experiences
WRITE AFRICA TRIP REVIEW