Part 3 – How To Choose A Quality African Safari Trip & Service Standards


Part 3 – How To Choose Your African Safari Quality & Service Standards – Trip Planning Guide
Published By AfricanMecca Safaris | Blog Categories: Safari Planning.

AfricanMecca Safaris use a dedicated Safari Tiers ranking method to compare all our tour accommodation on three different levels enabling distinct travelers looking to use our services to know exactly what to expect for any safari destination in Eastern and Southern Africa, from Masai Mara in Kenya to Okavango Delta in Botswana.
The rankings are designed to balance all variables on a single scale of comparative standard and value from the point of view of a prospective guest based on his/her anticipation and expectation of the experience. In assessing value, many factors are considered, from the mass to discerning exclusive location, guiding standards, comfort quality and aesthetic style of your safari camp or lodge, to the number of rooms' vs guest ratio, standard of wholesome service and cuisine, together with such features such as bush spas to wilderness swimming pools.

African outback parks and reserves are evaluated on the basis of overall quality, from wildlife concentration, remote vs central, terrain, ecology, activities to ease vs difficulty of access, provision of transport and relationships with local communities. The proximity of wilderness venues to archaeological, historical, geographical or cultural sites are as important as the quality of guiding and range of local vs migratory wildlife including terrestrial, aquatic and avian.
This enables a prospective guest to select with confidence exactly the combination desired at their preferred price. But we are not talking about budgets. We are looking at maximum values for every dollar, pound or euro for the most desirable experiences sought.

For most safari destinations in Africa, there are three tiers of accommodation available:
Safari Tier 1 offers sheer luxury, denoting exclusivity in the acme of African safari accommodation. Stunning exclusive location with maximal wildlife experiences, top-notch guides, individual attention, flexibility, superlative boutique standards of comfort, sumptuous cuisine and more are all included. Where money is no object for the experience sought, ultra-frill travelers can seek out the very finest options for the ultimate in game viewing in exclusive wilderness reserves with superlative guides and comfortable, personal, customized 4X4 transport. Access is by air at most times.

Safari Tier 2 offers a deluxe approach, less personalized and opulent than Tier 1. Standards are still very good to excellent with spacious rooms, delicious meals, delightful surroundings, friendly staff and often a home-from-home atmosphere. There may be more rooms and guests necessitating shared services, less flexible itineraries and superb guides though less experienced than Tier 1's. There are usually optional extra services e.g. drinks paid separately to extra activities. Access is by air and supplemented by road too.

Safari Tier 3 caters for adventurous or value seekers who prefer to economize on services and accommodation, focusing instead on authentic wildlife experiences in locations in main touristy areas. Activities and buffet meals are time-tabled, with savings on no-frills accommodation, simple but adequate menus and shared safari services with well-experienced guides in a concentrated wilderness. Access is by road at most times unless if the park is not accessible or when cost savings are not significant, then air transfer is used.

All three Safari Tiers offer a choice of lodges or tented camps, and a trade-off between isolation and amenities to standards of service, but it must be remembered that, even in a developing destination, such standards of care, service reliability and safety do not come cheap. We are talking about the adventures of a lifetime, an investment in life-changing experiences, which are well worth what they cost, especially with the AfricanMecca Safaris Tier aptitude for superlative perfection.

Continue reading the complete blog articles below

More Parts Coming Soon – Stay Tuned

Contact AfricanMecca today to plan and book your dream safari
Related Park & Camp Posts
Related Country & Safari Guide Posts
BLOG
VIEW ALL -
26 October 2017 by AfricanMecca Safaris, in Blog For AfricanMecca Safaris,Safari Planning Blog Posts - AfricanMecca Safaris

Baggage Guidance & Restrictions On Flying Safaris In Africa Published By Afr...

READ MORE +

07 June 2017 by AfricanMecca Safaris, in Blog For AfricanMecca Safaris,Latest Kenya Blog Posts From AfricanMecca Safaris,Safari Planning Blog Posts - AfricanMecca Safaris

Masai Mara Horseback Riding Safari In Kenya Published By AfricanMecca Safaris | ...

READ MORE +

24 March 2017 by AfricanMecca Safaris, in Blog For AfricanMecca Safaris,Safari Planning Blog Posts - AfricanMecca Safaris

Times Square New York Hosts Kenya Tourism Board & Wilderness Safaris Meet Up...

READ MORE +
AFRICANMECCA REVIEWS
What are our Customers saying about us? READ MORE REVIEWS

Greetings to you and our most fervent thanks for a wonderful trip of Kenya, Zanzibar, South Africa & Victoria Falls. Everything went very well. This was truly a perfect vacation. Thank you so much for all your arrangements.

Adrienne & Barrie Carter - Canada

Dear Raza, The accommodations you recommended were superb. We loved them all -- Giraffe Manor, Wilderness Trails, Governor's Il Moran, Ngorongoro Crater Lodge and Mnemba Island Lodge.

Pat Bernard, Vice President, Global Channel Sales, Novell Corp - New Hampshire United States

AfricanMecca Safaris created a remarkable honeymoon tailored to our interests and desires. The quality of service and delivery of experience was unsurpassed. I highly recommend AfricanMecca Safaris to honeymooners, families, or any traveler.

Noorin & Jason Nelson - Maryland, United States

We had a great time on your safaris. Thank you very much for all that you did for us. We were in Africa overall for 5 weeks and spent time in South Africa, Zambia, Zimbabwe, Kenya and Tanzania. We just totally loved it.

Bruce and Susie Ironside - New Zealand

I cannot say enough about the quality of AfricanMecca. Their teams in Kenya and Tanzania were top notch. Raza, again thanks to you and your entire organization! We will be repeat customers.

Dan Kobick - Managing Director, PricewaterhouseCoopers - New York, United States

I booked my safari holiday through AfricanMecca. They were the most helpful company I have ever dealt with and I work within the travel industry. I had the most amazing time. The holiday went as clockwork with no hitches anywhere.

Shelley Roberts - Hemel Hempstead, United Kingdom

This is to let you know my guests, The Bryant's, had a wonderful time on the trip Samburu, Masai Mara/Kenya, Chobe/Botswana & Victoria Falls/Zambia. Everything was perfect! Thank you..

Christine Milan - MT Carmel Travel - Connecticut, United States
CONTACT AND TALK TO OUR SAFARI EXPERTS TODAY TO KICK-START YOUR TOUR PLANNING PROCESS
Request Africa Custom Or Tailor-Made Safari Pricing Based On Your Specific Travel Dates At Your Preferred Safari Tier Camp Or Lodge
CONTACT AN EXPERT ON AFRICA SAFARI PRICES & TOURS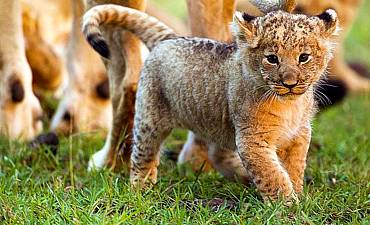 Read More +
SAFARI TRIP IDEAS FOR AFRICA
Review diverse Africa safari experiences available from luxury, honeymoons, photo and family tours to bush walks, birding, balloon trips, horse rides including private, custom and boutique options.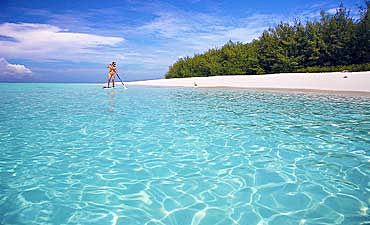 Read More +
BEACH TRIP IDEAS FOR AFRICA
Review diverse Africa seaside experiences available from idyllic beaches and castaway barefoot islands to scuba diving and snorkeling in marine reserves, fishing, dhow cruises and coastal excursions.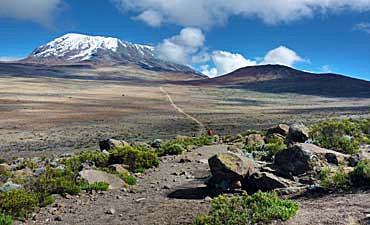 Read More +
AFRICA MOUNTAIN TRIP IDEAS
Review mountain climbing experiences available in Africa – the highest in Africa, Kilimanjaro. Go on guided treks to Mount Kenya, Meru to Ol Doinyo Lengai. Your climb is entirely your own to design.
Comprehensive Africa Safari & Tour Planning Guide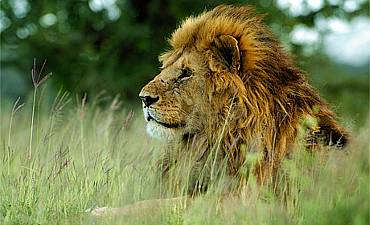 Read More +
SAFARI PRICES FOR AFRICA
Review recommended itineraries and prices of our discerning Africa safaris with the option of customizing your tour based on your needs and preferences.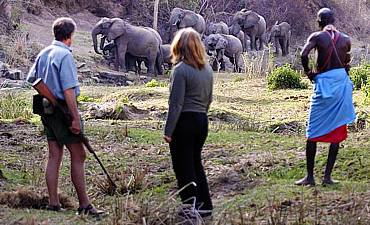 Read More +
AFRICA TRIP IDEAS
Review experiences from wildlife photo safari, horse riding, bush walks, mountain treks, honeymoon to family beach vacation, diving, snorkeling & fishing.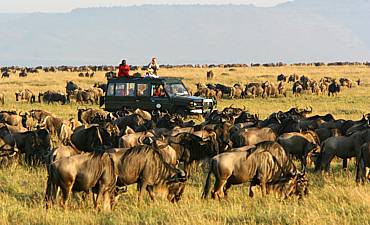 Read More +
PARKS & RESERVES IN AFRICA
Review information on wildlife parks and reserves in Eastern and Southern Africa: Tanzania, South Africa, Kenya, Botswana, Zambia and other countries.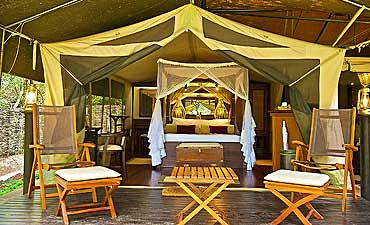 Read More +
ACCOMMODATIONS IN AFRICA
Review information on safari camps, lodges, city hotels, beach resorts in Africa's pristine wilderness, cities, Swahili coastal shores and idyllic islands.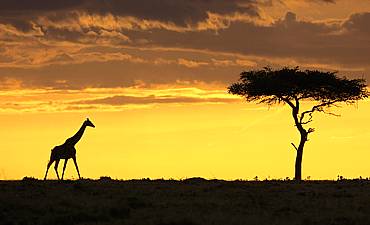 Read More +
BEST TIME TO VISIT AFRICA
Review details on the best time to go to Africa to visit its diverse wildlife wildernesses, lakes, rivers, mountains, forests, islands, beaches and other ecologies.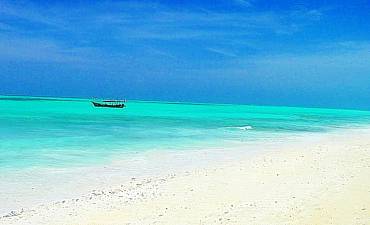 Read More +
BEACHES & ISLANDS OF AFRICA
Review Africa's beautiful Indian Ocean coast and islands where the turquoise waters tenderly wash up white sand beaches that create a serene ambience.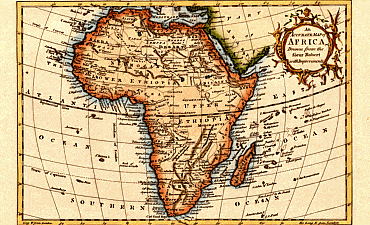 Read More +
AFRICAN COUNTRY PROFILES
Review information and travel tips on African countries: climate, culture, geography, history, tipping guide, entry requirements, what to pack and wear and more.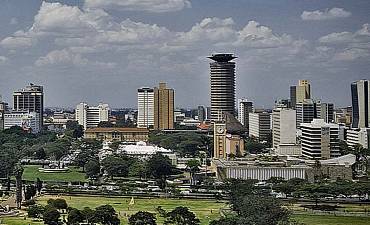 Read More +
CITY DAY TOURS FOR AFRICA
Review full or half day city tour options for Cape Town, Nairobi, Johannesburg, Zanzibar etc. Experiences can be customized around your vacation travels.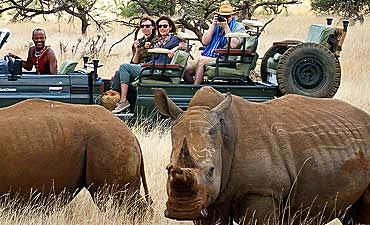 Read More +
TOP 12 REASONS TO VISIT AFRICA
There are infinite reasons to visit Africa e.g wildlife safaris, gorilla and chimp treks, birding, beaches, mountain climbing, cultural tours and more.
ARE YOU PLANNING TO BOOK AN AFRICAN SAFARI?
Do You Need Knowledgeable, Experienced & Specialist Guidance For Your Travels In Africa? Let Us Help Plan Your Trip Itinerary Correctly
CONTACT AN AFRICA VACATION EXPERT
EXPLORE MORE ON NATIONAL PARKS, CAMPS, LODGES, BEACHES & RESORTS IN AFRICA
HAVE YOU VISITED AFRICA FOR A SAFARI, BEACH OR ANY OTHER TOUR VACATION?
Write A Travel Or Tourist Trip Review To Share Your Experiences
WRITE AFRICA TRIP REVIEW