Part 2 – Where To Go On Safari In Africa – Trip Planning Guide By AfricanMecca

Part 2 – Where To Go On Safari In Africa – Trip Planning Guide
Published By AfricanMecca Safaris | Blog Categories: Safari Planning.

Should I Go To Eastern, Southern Or/And Central Africa?
There are three distinct and beloved areas to visit on your safari vacation with AfricanMecca Safaris. Although much of the wildlife can appear similar, there are great differences in pristine vs developed wildernesses, wildlife or visitor concentrations, ambience, terrain, attitudes and opportunities. Major Southern African safari destinations include the Kruger and Sabi Sand, Etosha, Sossusvlei, Okavango Delta, Chobe, South Luangwa, Lower Zambezi, Victoria Falls, Hwange, Mana Pools, Matobo Hills etc. Botswana and Zimbabwe support huge herds of up to 80% of Southern Africa's population of over 300,000 elephants and Kruger – Sabi Sand is the Mecca for the Big Five in South Africa.
Kenya and Tanzania are prime wildlife safari jewels in East Africa, encompassing Lakes Victoria, rolling savannahs, the great African Rift Valley, the Swahili coast and islands of the Indian Ocean. Here you will find Mount Kilimanjaro and Mount Kenya, the Ngorongoro Crater, the Serengeti Plains, Selous, Tarangire, Maasai Mara, Amboseli and the great lakes of Manyara and Nakuru as the primary visited ecosystem.
The annual wildebeest migration sees millions of ungulates braving floods, fires and famine in pursuit of fresh grazing between Tanzania's Serengeti in the south and Kenya's Masai Mara in the north. Other complementary and sometimes the less trafficked destinations include Katavi, Selous, Ruaha, Mahale, Laikipia, Samburu's Northern Frontier, Chyulu Hills – Tsavo and more.
Rwanda and Uganda are best known for gorilla and primate tracking safaris in Volcanoes and Bwindi  Parks as part of the greater East Africa as is the Virunga National Park in the Democratic Republic of the Congo, which is part of Central Africa

The different areas offer different styles and experience of the African safari adventure
Botswana has a low tourists ration with "glamping" or camping glamorously in luxury tented isolated venues in vast, unspoiled wilderness areas: the goal here is to provide fewer numbers of sophisticated guests paying more to have unfettered access to large private conservancies for uninterrupted and undisturbed wildlife viewing experience which yields a highly authentic experience away from the masses. It leaves the experience unscripted as the way nature would have intended it to be.
Zambia, the last remaining wildest Africa, tends to be favored  as a seasoned returning safari country for repeat visitors who prefer to enjoy the last remaining wilderness with solid numbers of wildlife and birdlife population in a pristine ecology with a highly outdoorsy rustic (luxury or otherwise) environment.
Not for the faint-hearted when an elephant rummages its trunk over the outdoor bathroom during the month of the October heat, sensing easy access to water in North Luangwa where the preferred mode of transport are your bipedal feet, or when a limited water fill late night bucket shower after a bush dinner in a candle lit of area of tent's sandy floor may show a slither or movement but leads the seasoned Africa traveler to be undaunted by the happenings and deem it as being in the bush.
Overall the wildlife experience in Southern Africa is less dense than in East Africa as the pioneering wildlife destinations where there are often more tourists accommodated in more populated lodgings in smaller areas, such as the Ngorongoro highlands or Masai Mara, but for those prefer to get it done right, there are still more primitive, authentic wilderness areas accessible on private conservancies and parks in Laikipia, Ruaha, Selous and Katavi.
Safari vehicles use differ in for varying reasons like the maturity of African tourism destination, terrain, distances, the population of the country integrating new tourism ventures, road network and infrastructure, soil travel conditions and weather. AfricanMecca Safaris can discuss these separately and in detail however for the simplified version of it, where it is more equitable, open-roofed minibuses can be used in Kenya on road safaris, which are very slowly getting phased out by 4×4 de-facto when costs are justifiable.
The more intimate 4×4 open sided or roof 4×4 are available in most fly-in wilderness – remote camp or otherwise where the variable terrain is liable and is augmented by impermeable fusion of soil and water during certain seasons.
Cultural and historical variations abound
You may learn about the lifestyles of the San Bushmen in the Kalahari, the Maasai herdsmen in Tanzania and Kenya together with the Kikuyu, Samburu and Turkana people of central and northern Kenya or the South African Zulus and Xhosas. The Bemba of Zambia, Chewa of Malawi, Pygmies of the Congo, Uganda and Rwanda all add their rich spiritual, artistic, musical and cuisine styles to the cultural opportunities you may sample on your African wilderness holiday.
Historical tours may include the homes of prehistoric man in Olduvai Gorge and Laetoli in Tanzania or Lake Turkana in Kenya, or Sterkfontein Caves in South Africa or the Matobo Hills rock art sites in Zimbabwe. The old slave and trading routes may be followed from Bagamoyo to Zanzibar and political history researched through sites of settlement from hundreds to thousand-year-old ruins from Kilwa, Mombasa to Lamu. Whatever your interests, AfricanMecca Safaris will point you in the right direction to fulfill your safari dreams

Continue reading the complete blog articles below

More Parts Coming Soon – Stay Tuned

Contact AfricanMecca today to plan and book your dream safari
Related Park & Camp Posts
Related Country & Safari Guide Posts
BLOG
VIEW ALL -
26 October 2017 by AfricanMecca Safaris, in Blog For AfricanMecca Safaris,Safari Planning Blog Posts - AfricanMecca Safaris

Baggage Guidance & Restrictions On Flying Safaris In Africa Published By Afr...

READ MORE +

07 June 2017 by AfricanMecca Safaris, in Blog For AfricanMecca Safaris,Latest Kenya Blog Posts From AfricanMecca Safaris,Safari Planning Blog Posts - AfricanMecca Safaris

Masai Mara Horseback Riding Safari In Kenya Published By AfricanMecca Safaris | ...

READ MORE +

24 March 2017 by AfricanMecca Safaris, in Blog For AfricanMecca Safaris,Safari Planning Blog Posts - AfricanMecca Safaris

Times Square New York Hosts Kenya Tourism Board & Wilderness Safaris Meet Up...

READ MORE +
AFRICANMECCA REVIEWS
What are our Customers saying about us? READ MORE REVIEWS

Greetings to you and our most fervent thanks for a wonderful trip of Kenya, Zanzibar, South Africa & Victoria Falls. Everything went very well. This was truly a perfect vacation. Thank you so much for all your arrangements.

Adrienne & Barrie Carter - Canada

Dear Raza, The accommodations you recommended were superb. We loved them all -- Giraffe Manor, Wilderness Trails, Governor's Il Moran, Ngorongoro Crater Lodge and Mnemba Island Lodge.

Pat Bernard, Vice President, Global Channel Sales, Novell Corp - New Hampshire United States

AfricanMecca Safaris created a remarkable honeymoon tailored to our interests and desires. The quality of service and delivery of experience was unsurpassed. I highly recommend AfricanMecca Safaris to honeymooners, families, or any traveler.

Noorin & Jason Nelson - Maryland, United States

We had a great time on your safaris. Thank you very much for all that you did for us. We were in Africa overall for 5 weeks and spent time in South Africa, Zambia, Zimbabwe, Kenya and Tanzania. We just totally loved it.

Bruce and Susie Ironside - New Zealand

I cannot say enough about the quality of AfricanMecca. Their teams in Kenya and Tanzania were top notch. Raza, again thanks to you and your entire organization! We will be repeat customers.

Dan Kobick - Managing Director, PricewaterhouseCoopers - New York, United States

I booked my safari holiday through AfricanMecca. They were the most helpful company I have ever dealt with and I work within the travel industry. I had the most amazing time. The holiday went as clockwork with no hitches anywhere.

Shelley Roberts - Hemel Hempstead, United Kingdom

This is to let you know my guests, The Bryant's, had a wonderful time on the trip Samburu, Masai Mara/Kenya, Chobe/Botswana & Victoria Falls/Zambia. Everything was perfect! Thank you..

Christine Milan - MT Carmel Travel - Connecticut, United States
CONTACT AND TALK TO OUR SAFARI EXPERTS TODAY TO KICK-START YOUR TOUR PLANNING PROCESS
Request Africa Custom Or Tailor-Made Safari Pricing Based On Your Specific Travel Dates At Your Preferred Safari Tier Camp Or Lodge
CONTACT AN EXPERT ON AFRICA SAFARI PRICES & TOURS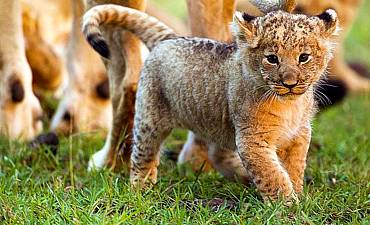 Read More +
SAFARI TRIP IDEAS FOR AFRICA
Review diverse Africa safari experiences available from luxury, honeymoons, photo and family tours to bush walks, birding, balloon trips, horse rides including private, custom and boutique options.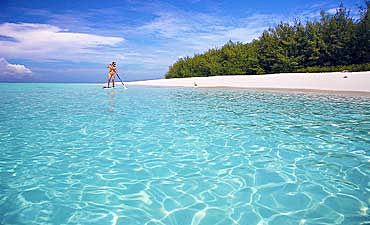 Read More +
BEACH TRIP IDEAS FOR AFRICA
Review diverse Africa seaside experiences available from idyllic beaches and castaway barefoot islands to scuba diving and snorkeling in marine reserves, fishing, dhow cruises and coastal excursions.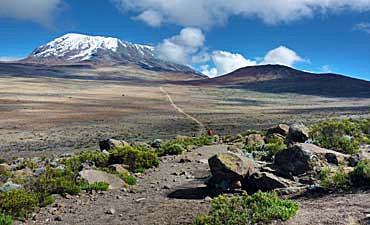 Read More +
AFRICA MOUNTAIN TRIP IDEAS
Review mountain climbing experiences available in Africa – the highest in Africa, Kilimanjaro. Go on guided treks to Mount Kenya, Meru to Ol Doinyo Lengai. Your climb is entirely your own to design.
Comprehensive Africa Safari & Tour Planning Guide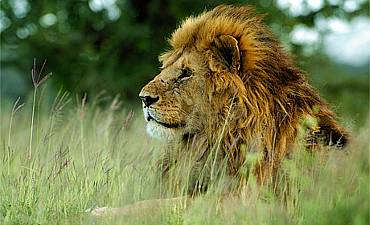 Read More +
SAFARI PRICES FOR AFRICA
Review recommended itineraries and prices of our discerning Africa safaris with the option of customizing your tour based on your needs and preferences.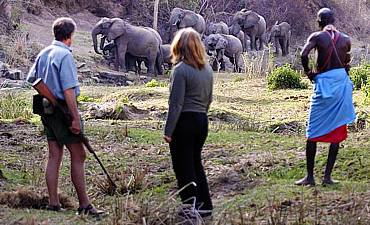 Read More +
AFRICA TRIP IDEAS
Review experiences from wildlife photo safari, horse riding, bush walks, mountain treks, honeymoon to family beach vacation, diving, snorkeling & fishing.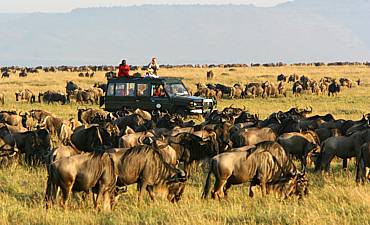 Read More +
PARKS & RESERVES IN AFRICA
Review information on wildlife parks and reserves in Eastern and Southern Africa: Tanzania, South Africa, Kenya, Botswana, Zambia and other countries.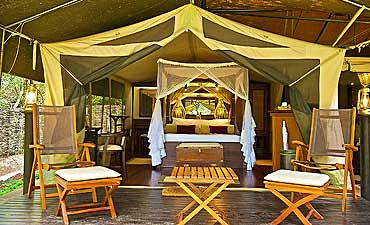 Read More +
ACCOMMODATIONS IN AFRICA
Review information on safari camps, lodges, city hotels, beach resorts in Africa's pristine wilderness, cities, Swahili coastal shores and idyllic islands.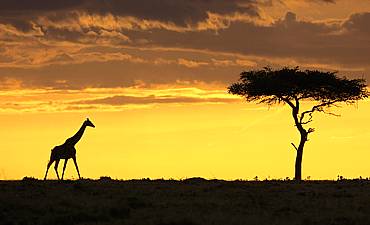 Read More +
BEST TIME TO VISIT AFRICA
Review details on the best time to go to Africa to visit its diverse wildlife wildernesses, lakes, rivers, mountains, forests, islands, beaches and other ecologies.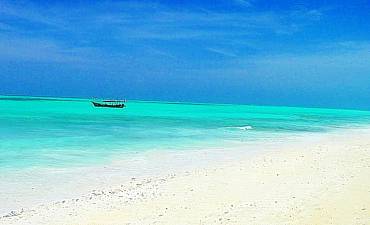 Read More +
BEACHES & ISLANDS OF AFRICA
Review Africa's beautiful Indian Ocean coast and islands where the turquoise waters tenderly wash up white sand beaches that create a serene ambience.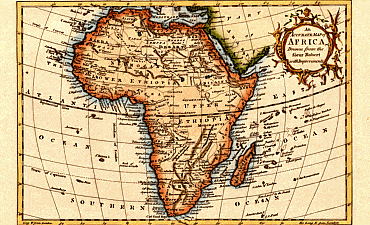 Read More +
AFRICAN COUNTRY PROFILES
Review information and travel tips on African countries: climate, culture, geography, history, tipping guide, entry requirements, what to pack and wear and more.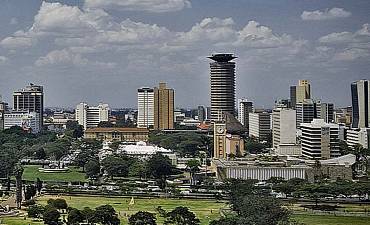 Read More +
CITY DAY TOURS FOR AFRICA
Review full or half day city tour options for Cape Town, Nairobi, Johannesburg, Zanzibar etc. Experiences can be customized around your vacation travels.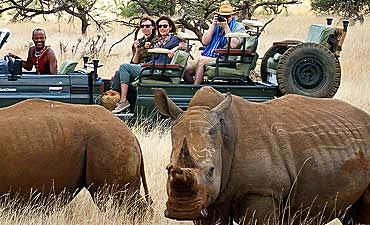 Read More +
TOP 12 REASONS TO VISIT AFRICA
There are infinite reasons to visit Africa e.g wildlife safaris, gorilla and chimp treks, birding, beaches, mountain climbing, cultural tours and more.
ARE YOU PLANNING TO BOOK AN AFRICAN SAFARI?
Do You Need Knowledgeable, Experienced & Specialist Guidance For Your Travels In Africa? Let Us Help Plan Your Trip Itinerary Correctly
CONTACT AN AFRICA VACATION EXPERT
EXPLORE MORE ON NATIONAL PARKS, CAMPS, LODGES, BEACHES & RESORTS IN AFRICA
HAVE YOU VISITED AFRICA FOR A SAFARI, BEACH OR ANY OTHER TOUR VACATION?
Write A Travel Or Tourist Trip Review To Share Your Experiences
WRITE AFRICA TRIP REVIEW