Part 5 – Why Go On An African Safari & Pre – Post Extensions- Trip Planning Guide By AfricanMecca

Part 5 – Why Go On An African Safari & Pre – Post Extensions – Trip Planning Guide
Published By AfricanMecca Safaris | Blog Categories: Safari Planning.

1. Celebratory Reasons For An African Safari i.e. Family Vacation, Honeymoon, Anniversary…

There are many reasons for taking a safari vacation, ranging from demanding corporate bonding exercises and fundraising initiatives such as climbing Kilimanjaro, to volunteer activities protecting wildlife, helping with community development and education or research programs. But the majority of tour holidays in Eastern and Southern Africa are planned for special events such as honeymoons, anniversaries, retirement treats, graduation gifts or family bonding experiences with grandchildren, parents and grandparents. AfricanMecca Safaris can guide you towards the best options for your purpose.
A family safari vacation in Africa must meet the needs of several generations, levels of health and ability and different interests, so a customized safari itinerary is best rather than a standard itinerary, all tailored to meet every family member's need. A suitable accommodation, such as a shared villa, private tented campsite or family cottage, would be most convenient, whilst a safari with community links, cultural entertainment, educational programs and children's activities would be ideal.

For retirement celebrations, the ultimate in "Out of Africa" Colonial style luxury would be appropriate, possibly with easy access, spa and massage facilities. Honeymoon couples on safari want to be alone together, in a private wilderness setting, possibly in a treehouse, star bed, intimate tent or a secluded chalet.
If you are alone, or without children and your interest is terrestrial wildlife bush tracking by foot, birdwatching, photography or fly-camping in the ultimate wilderness, or if you wish to challenge yourself fishing, diving, or primate trekking in search of chimpanzees and gorillas, there are endless possibilities on an authentic tour in Africa.
We can find you opportunities to join like-minded parties, or to experience the ultimate in fly-in safari to remote wilderness areas and off the beaten path in Africa. We can offer you Rococo opulence, or the chance to experience basic survival conditions in tribal communities, hot-air balloon trips with champagne breakfasts, or grueling climbs to volcanic craters.
Whatever you dream of travel in Africa, we can make it come true. Don't hesitate to ask us. At AfricanMecca Safaris, we pride ourselves on crafting exactly the right tailor-made itinerary for each of our delighted customers and no two safari trips are ever the same with us!

2. Pre or Post Trip Extensions For Your African Safari
Depending on your chosen safari location in Eastern and Southern Africa, there are distinct add-on options to make the beginning or end of your dream holiday even more wonderfully memorable than the common fauna and wilderness experience. You could prepare to take wonderful photo souvenirs by joining a photography course before setting out on your birding or wildlife tours.
Game-viewing from a customized 4×4 in a national park or reserve is exciting, but there is much more to do, if you dare!  Walking, biking, climbing, canoeing, boating, river and lake fishing, birdwatching, gorilla tracking or scuba diving are all possibilities that can make your trip to Africa the highlight of a lifetime.
You could choose to track the wildebeest migration over a hot-air balloon flight over one of the parks of Tanzania or Kenya, visit the sites of prehistoric man at Kobi Fora in Lake Turkana or at Olduvai Gorge near Ngorongoro or scramble up remote kopjes to find the rock art paintings in Diana's Vow and Matobo Hills in Zimbabwe.

If you love cultural experiences, you can include visits to authentic tribal communities like the Hadzabe near Lake Eyasi rather than standard cliché experiences of the Maasai and Samburu tribes. Join in their daily challenges of food hunting-gathering, animal husbandry, farming, tribal consultations and more More sophisticated travelers may wish to include their excursion to explore diverse cities such as Nairobi, Johannesburg and Cape Town, or beach indulge in the Sauti za Busara music festival on the island of Zanzibar – the birthplace of Freddie Mercury.
Primate enthusiasts may track down chimpanzees in Gombe Stream and Mahale Mountains, or silverback gorillas in Rwanda's Volcanoes National Park and Uganda's Bwindi National Park. Others would like to visit major attractions in Southern and Eastern Africa such as Victoria Falls with its mighty Zambezi, glaciers on top of Mount Kilimanjaro, the thousands of elephants of that roam the Chobe and more.
AfricanMecca Safaris can include relaxation on the silver sparkly beach on Lake Tanganyika where you can snorkel and dive with colorful cichlid fishes, or sail on a dhow on the Indian Ocean to unwind before flying home.

Continue reading the complete blog articles below

More Parts Coming Soon – Stay Tuned

Contact AfricanMecca today to plan and book your dream safari
Newsletter Signup  | Write A Review
Related Safari Price Posts
BLOG
VIEW ALL -
26 October 2017 by AfricanMecca Safaris, in Blog For AfricanMecca Safaris,Safari Planning Blog Posts - AfricanMecca Safaris

Baggage Guidance & Restrictions On Flying Safaris In Africa Published By Afr...

READ MORE +

07 June 2017 by AfricanMecca Safaris, in Blog For AfricanMecca Safaris,Latest Kenya Blog Posts From AfricanMecca Safaris,Safari Planning Blog Posts - AfricanMecca Safaris

Masai Mara Horseback Riding Safari In Kenya Published By AfricanMecca Safaris | ...

READ MORE +

24 March 2017 by AfricanMecca Safaris, in Blog For AfricanMecca Safaris,Safari Planning Blog Posts - AfricanMecca Safaris

Times Square New York Hosts Kenya Tourism Board & Wilderness Safaris Meet Up...

READ MORE +
AFRICANMECCA REVIEWS
What are our Customers saying about us? READ MORE REVIEWS

Greetings to you and our most fervent thanks for a wonderful trip of Kenya, Zanzibar, South Africa & Victoria Falls. Everything went very well. This was truly a perfect vacation. Thank you so much for all your arrangements.

Adrienne & Barrie Carter - Canada

Dear Raza, The accommodations you recommended were superb. We loved them all -- Giraffe Manor, Wilderness Trails, Governor's Il Moran, Ngorongoro Crater Lodge and Mnemba Island Lodge.

Pat Bernard, Vice President, Global Channel Sales, Novell Corp - New Hampshire United States

AfricanMecca Safaris created a remarkable honeymoon tailored to our interests and desires. The quality of service and delivery of experience was unsurpassed. I highly recommend AfricanMecca Safaris to honeymooners, families, or any traveler.

Noorin & Jason Nelson - Maryland, United States

We had a great time on your safaris. Thank you very much for all that you did for us. We were in Africa overall for 5 weeks and spent time in South Africa, Zambia, Zimbabwe, Kenya and Tanzania. We just totally loved it.

Bruce and Susie Ironside - New Zealand

I cannot say enough about the quality of AfricanMecca. Their teams in Kenya and Tanzania were top notch. Raza, again thanks to you and your entire organization! We will be repeat customers.

Dan Kobick - Managing Director, PricewaterhouseCoopers - New York, United States

I booked my safari holiday through AfricanMecca. They were the most helpful company I have ever dealt with and I work within the travel industry. I had the most amazing time. The holiday went as clockwork with no hitches anywhere.

Shelley Roberts - Hemel Hempstead, United Kingdom

This is to let you know my guests, The Bryant's, had a wonderful time on the trip Samburu, Masai Mara/Kenya, Chobe/Botswana & Victoria Falls/Zambia. Everything was perfect! Thank you..

Christine Milan - MT Carmel Travel - Connecticut, United States
CONTACT AND TALK TO OUR SAFARI EXPERTS TODAY TO KICK-START YOUR TOUR PLANNING PROCESS
Request Africa Custom Or Tailor-Made Safari Pricing Based On Your Specific Travel Dates At Your Preferred Safari Tier Camp Or Lodge
CONTACT AN EXPERT ON AFRICA SAFARI PRICES & TOURS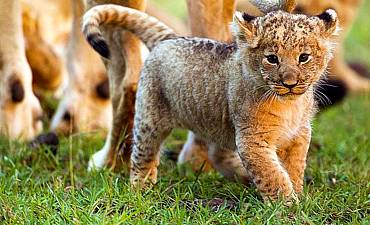 Read More +
SAFARI TRIP IDEAS FOR AFRICA
Review diverse Africa safari experiences available from luxury, honeymoons, photo and family tours to bush walks, birding, balloon trips, horse rides including private, custom and boutique options.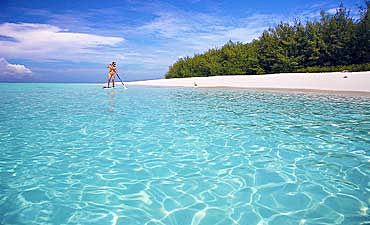 Read More +
BEACH TRIP IDEAS FOR AFRICA
Review diverse Africa seaside experiences available from idyllic beaches and castaway barefoot islands to scuba diving and snorkeling in marine reserves, fishing, dhow cruises and coastal excursions.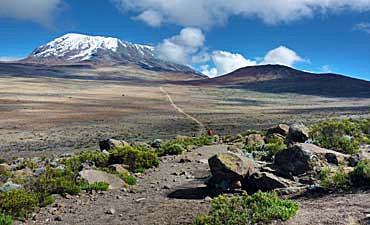 Read More +
AFRICA MOUNTAIN TRIP IDEAS
Review mountain climbing experiences available in Africa – the highest in Africa, Kilimanjaro. Go on guided treks to Mount Kenya, Meru to Ol Doinyo Lengai. Your climb is entirely your own to design.
Comprehensive Africa Safari & Tour Planning Guide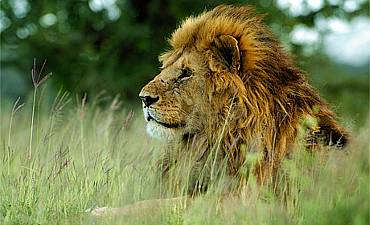 Read More +
SAFARI PRICES FOR AFRICA
Review recommended itineraries and prices of our discerning Africa safaris with the option of customizing your tour based on your needs and preferences.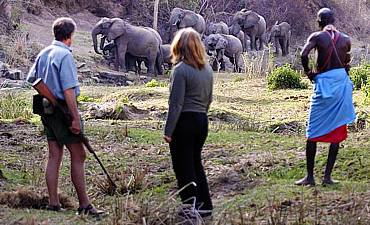 Read More +
AFRICA TRIP IDEAS
Review experiences from wildlife photo safari, horse riding, bush walks, mountain treks, honeymoon to family beach vacation, diving, snorkeling & fishing.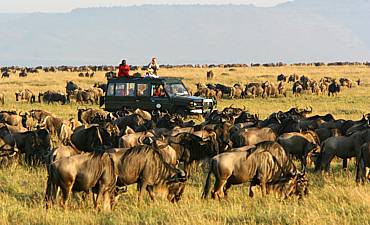 Read More +
PARKS & RESERVES IN AFRICA
Review information on wildlife parks and reserves in Eastern and Southern Africa: Tanzania, South Africa, Kenya, Botswana, Zambia and other countries.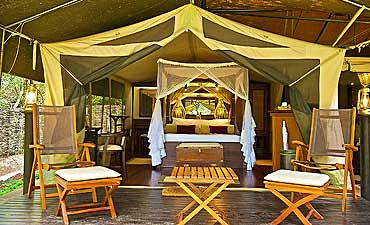 Read More +
ACCOMMODATIONS IN AFRICA
Review information on safari camps, lodges, city hotels, beach resorts in Africa's pristine wilderness, cities, Swahili coastal shores and idyllic islands.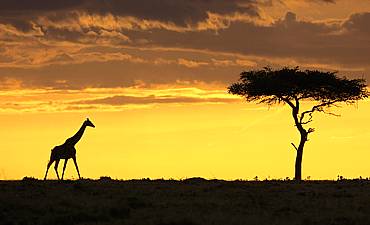 Read More +
BEST TIME TO VISIT AFRICA
Review details on the best time to go to Africa to visit its diverse wildlife wildernesses, lakes, rivers, mountains, forests, islands, beaches and other ecologies.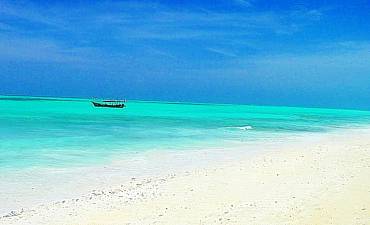 Read More +
BEACHES & ISLANDS OF AFRICA
Review Africa's beautiful Indian Ocean coast and islands where the turquoise waters tenderly wash up white sand beaches that create a serene ambience.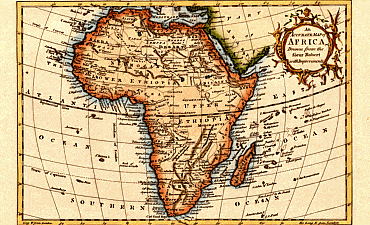 Read More +
AFRICAN COUNTRY PROFILES
Review information and travel tips on African countries: climate, culture, geography, history, tipping guide, entry requirements, what to pack and wear and more.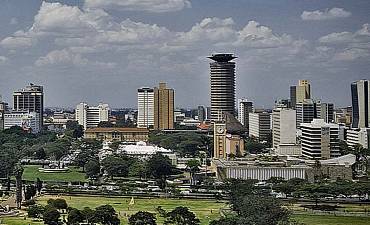 Read More +
CITY DAY TOURS FOR AFRICA
Review full or half day city tour options for Cape Town, Nairobi, Johannesburg, Zanzibar etc. Experiences can be customized around your vacation travels.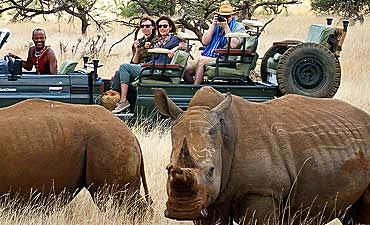 Read More +
TOP 12 REASONS TO VISIT AFRICA
There are infinite reasons to visit Africa e.g wildlife safaris, gorilla and chimp treks, birding, beaches, mountain climbing, cultural tours and more.
ARE YOU PLANNING TO BOOK AN AFRICAN SAFARI?
Do You Need Knowledgeable, Experienced & Specialist Guidance For Your Travels In Africa? Let Us Help Plan Your Trip Itinerary Correctly
CONTACT AN AFRICA VACATION EXPERT
EXPLORE MORE ON NATIONAL PARKS, CAMPS, LODGES, BEACHES & RESORTS IN AFRICA
HAVE YOU VISITED AFRICA FOR A SAFARI, BEACH OR ANY OTHER TOUR VACATION?
Write A Travel Or Tourist Trip Review To Share Your Experiences
WRITE AFRICA TRIP REVIEW