Read More About Kidepo Valley Lodges & Camps In Uganda
Kidepo Valley has limited accommodations located in distinct areas of the park. Select your preferred option below (sorted alphabetically) to view individual details of your tour lodge or camp.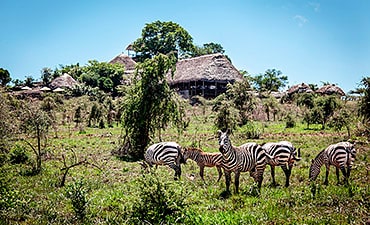 Read More +
APOKA SAFARI LODGE
Premier Experience - Safari Tier 1
CONTACT AND TALK TO OUR SAFARI EXPERTS TODAY TO KICK-START YOUR TOUR PLANNING PROCESS
Request Uganda Custom Or Tailor-Made Safari Pricing Based On Your Specific Travel Dates At Your Preferred Safari Tier Camp Or Lodge
CONTACT AN EXPERT ON UGANDA SAFARI PRICES & TOURS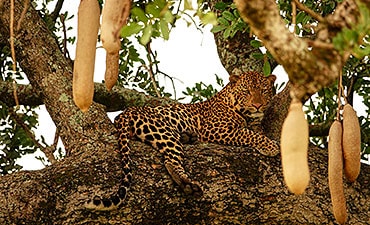 Read More +
KIDEPO VALLEY NATIONAL PARK GUIDE
The beauty of Kidepo Valley Park is bound to take your breath away, despite its generally arid conditions. A desolate wilderness that hosts 77 species of mammals including four of the Big Five of Africa.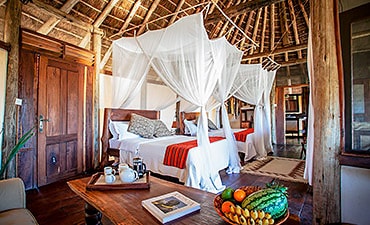 Read More +
WHERE & BEST PLACES TO STAY KIDEPO VALLEY
Kidepo Valley has limited quality camps and lodges. AfricanMecca only recommends Apoka Safari Lodge that affords a a rustic luxury Premier Tier 1 Safari rating. It offers a pleasing, hospitable ambiance.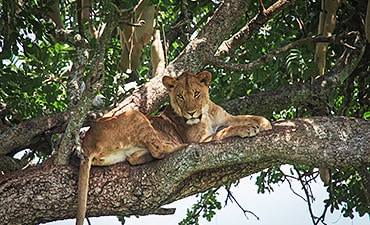 Read More +
KIDEPO SAFARI ACTIVITIES & TOUR ATTRACTIONS
Kidepo is a wilderness park that captivates visitors with its seemingly endless plains, grazing animals, and gorgeous birds. You will have the opportunity to view the amazing creatures during game drives or walks.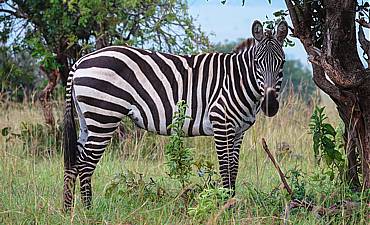 Read More +
BEST TIME TO VISIT KIDEPO VALLEY PARK
The typical weather conditions at Kidepo Valley are different from the usual in Uganda. This is primarily due to the hot semi-arid climate based on its location. September to February are the best times to visit.
AFRICANMECCA REVIEWS
What are our Customers saying about us? READ MORE REVIEWS

AfricanMecca Safaris offers incredibly knowledgeable and skilled services! Our travel arrangements for 2 months of volunteering with TEACH Rwanda in country were made quickly and economically. Honored to work with Raza!

Janet Brown - TEACH Rwanda Founder - United States

I just returned from a month in Africa, specifically Rwanda & Kenya. I am left breathless with my experience. AfricanMecca Safaris coordinated the entire trip for me and left no detail, nothing for me to do.

Carol Bobb - Pennsylvania, United States

Jambo Altaf, Many thanks for a brilliant holiday. Your choice of tented accommodation at the two Tsavos and Amboseli was superb, we didn't have a favourite. We would recommend AfricanMecca to anyone.

Geoffrey Topliss - Northampton, United Kingdom

I cannot say enough about the quality of AfricanMecca. Their teams in Kenya and Tanzania were top notch. Raza, again thanks to you and your entire organization! We will be repeat customers.

Dan Kobick - Managing Director, PricewaterhouseCoopers - New York, United States

This is to let you know my guests, The Bryant's, had a wonderful time on the trip Samburu, Masai Mara/Kenya, Chobe/Botswana & Victoria Falls/Zambia. Everything was perfect! Thank you..

Christine Milan - MT Carmel Travel - Connecticut, United States

Raza and AfricanMecca Safaris did an outstanding job with all of the arrangements lined up to help make our trip unforgettable. We do thank you from the bottom of our heart.

Kim and Mike Claiborne - Texas, United States

Rwanda was amazing. The accommodations, food, and guides AfricanMecca arranged were great. Raza also helped us through the complicated process of getting permits for gorilla trekking. AfricanMecca is a fantastic company to work with.

Stephanie Weir - United States
HAVE YOU VISITED KIDEPO VALLEY FOR AN AFRICA SAFARI IN UGANDA?
Write A Travel Or Tourist Trip Review To Share Your Experiences
WRITE KIDEPO VALLEY REVIEW
AMS BLOG
VIEW ALL -
26 October 2017 by AfricanMecca Safaris, in Blog For AfricanMecca Safaris,Safari Planning Blog Posts - AfricanMecca Safaris

Baggage Guidance & Restrictions On Flying Safaris In Africa Published By Afr...

READ MORE +

07 June 2017 by AfricanMecca Safaris, in Blog For AfricanMecca Safaris,Latest Kenya Blog Posts From AfricanMecca Safaris,Safari Planning Blog Posts - AfricanMecca Safaris

Masai Mara Horseback Riding Safari In Kenya Published By AfricanMecca Safaris | ...

READ MORE +

24 March 2017 by AfricanMecca Safaris, in Blog For AfricanMecca Safaris,Safari Planning Blog Posts - AfricanMecca Safaris

Times Square New York Hosts Kenya Tourism Board & Wilderness Safaris Meet Up...

READ MORE +