Read More About Lake Naivasha Lodges & Camps In Central Kenya
Lake Naivasha has many accommodations located in and around this fresh water Rift Valley lake ecosystem. As a recommendation, we have highlighted the below safari accommodations.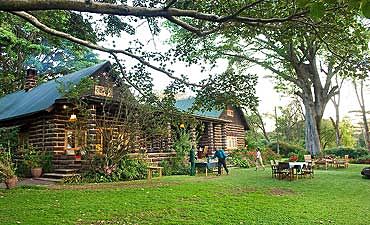 Read More +
LOLDIA HOUSE
Premier Experience - Safari Tier 1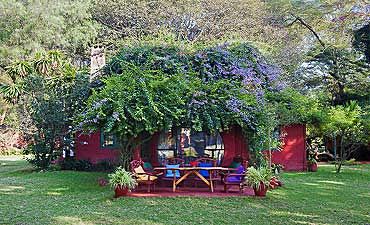 Read More +
OLERAI HOUSE
Deluxe Experience - Safari Tier 2
CONTACT AND TALK TO OUR SAFARI EXPERTS TODAY TO KICK-START YOUR TOUR PLANNING PROCESS
Request Kenya Custom Or Tailor-Made Safari Pricing Based On Your Specific Travel Dates At Your Preferred Safari Tier Camp Or Lodge
CONTACT AN EXPERT ON KENYA SAFARI PRICES & TOURS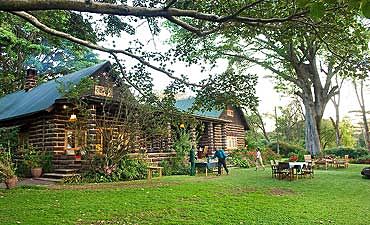 Read More +
WHERE TO STAY IN LAKE NAIVASHA
Loldia House, Chui Lodge and Hippo Point & Dodo's Tower provide our premier guests with the utmost in personalized services. Elsamere, Olerai and Kiangazi Houses affords an intimate experience.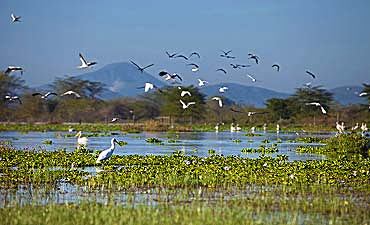 Read More +
SAFARI & TOUR IN LAKE NAIVASHA
The most distinct way to see Lake Naivasha is on a boating excursion. We also recommend a bush walk so that you may have an up-close-and-personal experience with the smaller life forms.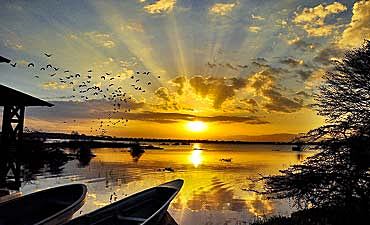 Read More +
BEST TIME TO VISIT LAKE NAIVASHA
All things considered, we recommend the dry season as the best time to visit Naivasha, and also when combined with a safari to Masai Mara to view the wildebeest migration from August to October.
AFRICANMECCA REVIEWS
What are our Customers saying about us? READ MORE REVIEWS

Loldia House was beautiful and Peter as you know, is a wonderful host. Lake Nakuru is absolutely stunning and exceeded my expectations. All in all a wonderful experience yet again.

Simon Woodlock, Chief Financial Officer, Synovate - United Kingdom

Raza, it was the vacation of a lifetime, again, thanks so much. From the flamingo of Lake Nakuru and the foot hills of Masai Mara, we saw the best of what Kenya safari has to offer.

Jamie Davis & Liudmila Kondakova - San Francisco, California, United States

Dear Altaf, We would like to thank your team for such a well planned and wonderful holiday. Kenya is such an amazing country, and we felt that the itinerary you helped us set up was perfect...

Wee Siang Neo & John Lau - Singapore

Jambo Raza, The Lake Nakuru outing was great! We saw lots of pelicans, some flamingos, both black and white rhino... We've already recommended a Kenya safari to friends and relatives. Thanks again

Scott Aaronson - Associate Professor, M.I.T - Boston, United States

Thank you so, so much for all of your help in planning our amazing safari to Lake Nakuru, Masai Mara, and Nairobi. Everything went so smoothly. Our tour guides were the best!!

Joanne Wright - Pittsburgh, Pennsylvania - United States

Jambo Altaf and Raza! We are back on earth now after our fabulous honeymoon. This is to say THANK YOU so much for organising a week in Kenya that we will never forget.....!

Dr Krina Zondervan, Oxford University - United Kingdom

We were extremely pleased with our itinerary. All those elephants and giraffes just posing and asking to have their pictures taken. Thank you for planning one of the best trips I have ever taken.

Professor Donald S. Kisiel - Biology Department Suffolk County Community College - New York, United States
ARE YOU PLANNING TO BOOK AN AFRICAN SAFARI TO LAKE NAIVASHA IN KENYA?
Do You Need Knowledgeable, Experienced & Specialist Guidance For Your Travels In Lake Naivasha ? Let Us Help Plan Your Trip Itinerary Correctly
CONTACT AN AFRICA TRAVEL EXPERT ON LAKE NAIVASHA
HAVE YOU VISITED LAKE NAIVASHA FOR AN AFRICA SAFARI IN KENYA?
Write A Travel Or Tourist Trip Review To Share Your Experiences
WRITE LAKE NAIVASHA REVIEW
AMS BLOG
VIEW ALL -
26 October 2017 by AfricanMecca Safaris, in Blog For AfricanMecca Safaris,Safari Planning Blog Posts - AfricanMecca Safaris

Baggage Guidance & Restrictions On Flying Safaris In Africa Published By Afr...

READ MORE +

07 June 2017 by AfricanMecca Safaris, in Blog For AfricanMecca Safaris,Latest Kenya Blog Posts From AfricanMecca Safaris,Safari Planning Blog Posts - AfricanMecca Safaris

Masai Mara Horseback Riding Safari In Kenya Published By AfricanMecca Safaris | ...

READ MORE +

24 March 2017 by AfricanMecca Safaris, in Blog For AfricanMecca Safaris,Safari Planning Blog Posts - AfricanMecca Safaris

Times Square New York Hosts Kenya Tourism Board & Wilderness Safaris Meet Up...

READ MORE +