Serengeti & Its Migration – A Paradise Worth Seeing

Serengeti & Its Migration – A Paradise Worth Seeing
Published By AfricanMecca Safaris | Blog Categories: Tanzania.

There is still a place on Earth where life was as in the beginning; a place where life still scintillates. To the Maasai tribe, a pastoralist people in the Ngorongoro and Serengeti, this is the place where the land runs on forever, a land suspended in time, a last refuge of the largest concentration of wildlife remaining on earth; an endless array of grassy plains, woodlands and hills dotted with glorious animals of every type and size.
Long ago, before the age of man, mountains to the east of this natural wildlife refuge spurted their fury, laying a long and thick blanket of volcanic ash. Entire mountain ranges were buried, leaving only the mountain summits as lone markers of an ancient world, long lost. Over the course of four million years, ash turned to rich soil yielding vast grasslands, and today cradling some of the most important animal species on earth.

Yet of this richly diverse habitat, one species stands out from all others, as it is the foundation of the wildlife ecosystem in the Serengeti. With herds reaching over one million, it is the wildebeest that affects many other species. Often called the Serengeti Clown, the wildebeests are magnificently endowed, ready for their endless search of rich grasslands and freshwater.
Alongside this massive population of wildebeest, co-exist other herbivores, equally drawn by the rich and varied vegetation of the Serengeti. The Serengeti, ruled by simplest of life's principles, where herbivores eat plant, and carnivores eat herbivores, thus resulting in the magnificently rich animal life diversification; a paradise, where lions and cheetah hunt with might and stealth, a great generosity offered by the enormous wildebeest herds, where nothing is left to waste here on the Serengeti plains.
The Great Migration – Central Seronera, Grumeti & Mara Rivers, Lobo Wilderness
In the short rain season, the wildebeest herds grow strong on the short-grass plains of the southern Serengeti including the Kusini, Ndutu, Masek and Maswa wilderness. But as the lack of pasture and water deepens around April, it demands movement, a defining moment for the wildebeest herds…migrate or starve. For nearly 1.5 million animals, this becomes a race against death; against hunger and thirst. The herds accompanied by zebras and gazelles drive towards the Grumeti River west and Mara River north via central Seronera bypass, drawn toward Mother Nature's promise of water and grass.

This epic yearly journey takes place between the two African countries of Tanzania and Kenya. The wildebeest herds migrate north towards the famed Masai Mara Reserve in southwestern Kenya, where they roam for three to four months (July, August, September to parts of October), until the rains resume and then migrate back to eastern Lobo Serengeti, becoming a deadly gauntlet of predator versus herbivore that lasts more than 800 kilometers (500 miles).
The Mating Season In Southern Serengeti – Ndutu & Kusini
The wildebeests dedicate the commencement of each migration with the breeding season in southern Serengeti. Within the first few weeks of this long migration, bulls engage in constant battles over females and territories. Within just a few weeks, 90% of all the cows are impregnated. It is during this time that the herds move past Moru's large granite outcroppings called kopjes, now, temporarily changed to perfect vantage points for waiting predators. There is neither malice nor remorse on the Serengeti, just a paradise to eat and feed all of its own.
As the migration passes through the woodlands of the Serengeti, the permanent residents, including the Maasai giraffe, look on uninterested. These need not migrate, as they feast on the permanent, drought resistant, woodland foliage – the acacia trees. Other species, like the savanna baboon, roam the woodlands by day and roosting in trees by night, feeding on almost anything within their reach. Herbivores feeding on nearby grasslands must be ever watchful of the predators.

Yet, there is one herbivore with little to worry about; the Serengeti adult elephant has virtually no enemy. After months of facing the force of strong predators, the dangers of brush fires, the wildebeest finally reach the paradise grasslands of the Masai Mara in Kenya starting July and August and, their instincts bringing them to a place of plenty. Here, they will live and range for few months until the rains return in October.
The Inimitable Precinct Of The Serengeti – The Ngorongoro Crater
To the southeast, lies a microcosm of the Serengeti, the Ngorongoro Crater, a large volcanic caldera encompassing 100 square miles of rich, fertile land. Entombed in an Eden lie rich forests and foraging vegetation, an abundant feast for resident animal species. Hippopotamus, rhinos and thousands of other animals make their home here, others only migrate for the season e.g. lesser flamingos. But, like other ecosystems, dangers lurk here too.
The Ngorongoro Crater offers refuge to endangered species like the black rhino, who endures this limited paradise, as it offers protection against poachers who hunt the rhino for its precious horn, while at the same time offering a banquet of options for the ever prideful lion.
Serengeti ecology is also known as the "Cradle Of Mankind". It was here in the southeastern plains near Ngorongoro lies Olduvai Gorge and Laetoli, wherein lies a human fossil record that dates back 3.7 million years. Today, it is the proud Maasai people that dwell here, following the pastoralist lifestyle of their chaperoned wildlife friends, the wildebeest.
Contact AfricanMecca today to plan and book your safari to Serengeti, Masai Mara and Ngorongoro.
Related Tanzania & Africa Safari Posts
BLOG
VIEW ALL -
26 October 2017 by AfricanMecca Safaris, in Blog For AfricanMecca Safaris,Safari Planning Blog Posts - AfricanMecca Safaris

Baggage Guidance & Restrictions On Flying Safaris In Africa Published By Afr...

READ MORE +

07 June 2017 by AfricanMecca Safaris, in Blog For AfricanMecca Safaris,Latest Kenya Blog Posts From AfricanMecca Safaris,Safari Planning Blog Posts - AfricanMecca Safaris

Masai Mara Horseback Riding Safari In Kenya Published By AfricanMecca Safaris | ...

READ MORE +

24 March 2017 by AfricanMecca Safaris, in Blog For AfricanMecca Safaris,Safari Planning Blog Posts - AfricanMecca Safaris

Times Square New York Hosts Kenya Tourism Board & Wilderness Safaris Meet Up...

READ MORE +
AFRICANMECCA REVIEWS
What are our Customers saying about us? READ MORE REVIEWS

Greetings to you and our most fervent thanks for a wonderful trip of Kenya, Zanzibar, South Africa & Victoria Falls. Everything went very well. This was truly a perfect vacation. Thank you so much for all your arrangements.

Adrienne & Barrie Carter - Canada

Dear Raza, The accommodations you recommended were superb. We loved them all -- Giraffe Manor, Wilderness Trails, Governor's Il Moran, Ngorongoro Crater Lodge and Mnemba Island Lodge.

Pat Bernard, Vice President, Global Channel Sales, Novell Corp - New Hampshire United States

AfricanMecca Safaris created a remarkable honeymoon tailored to our interests and desires. The quality of service and delivery of experience was unsurpassed. I highly recommend AfricanMecca Safaris to honeymooners, families, or any traveler.

Noorin & Jason Nelson - Maryland, United States

We had a great time on your safaris. Thank you very much for all that you did for us. We were in Africa overall for 5 weeks and spent time in South Africa, Zambia, Zimbabwe, Kenya and Tanzania. We just totally loved it.

Bruce and Susie Ironside - New Zealand

I cannot say enough about the quality of AfricanMecca. Their teams in Kenya and Tanzania were top notch. Raza, again thanks to you and your entire organization! We will be repeat customers.

Dan Kobick - Managing Director, PricewaterhouseCoopers - New York, United States

I booked my safari holiday through AfricanMecca. They were the most helpful company I have ever dealt with and I work within the travel industry. I had the most amazing time. The holiday went as clockwork with no hitches anywhere.

Shelley Roberts - Hemel Hempstead, United Kingdom

This is to let you know my guests, The Bryant's, had a wonderful time on the trip Samburu, Masai Mara/Kenya, Chobe/Botswana & Victoria Falls/Zambia. Everything was perfect! Thank you..

Christine Milan - MT Carmel Travel - Connecticut, United States
CONTACT AND TALK TO OUR SAFARI EXPERTS TODAY TO KICK-START YOUR TOUR PLANNING PROCESS
Request Africa Custom Or Tailor-Made Safari Pricing Based On Your Specific Travel Dates At Your Preferred Safari Tier Camp Or Lodge
CONTACT AN EXPERT ON AFRICA SAFARI PRICES & TOURS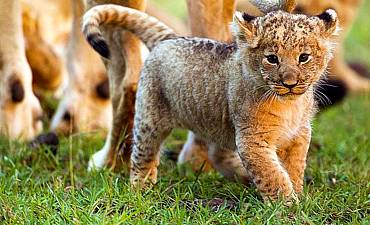 Read More +
SAFARI TRIP IDEAS FOR AFRICA
Review diverse Africa safari experiences available from luxury, honeymoons, photo and family tours to bush walks, birding, balloon trips, horse rides including private, custom and boutique options.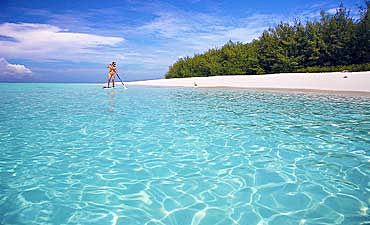 Read More +
BEACH TRIP IDEAS FOR AFRICA
Review diverse Africa seaside experiences available from idyllic beaches and castaway barefoot islands to scuba diving and snorkeling in marine reserves, fishing, dhow cruises and coastal excursions.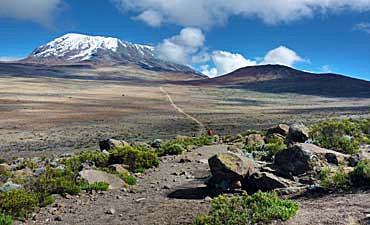 Read More +
AFRICA MOUNTAIN TRIP IDEAS
Review mountain climbing experiences available in Africa – the highest in Africa, Kilimanjaro. Go on guided treks to Mount Kenya, Meru to Ol Doinyo Lengai. Your climb is entirely your own to design.
Comprehensive Africa Safari & Tour Planning Guide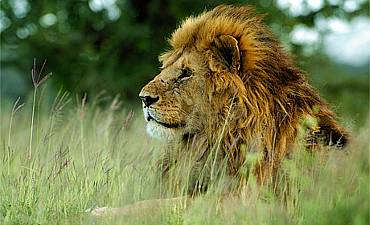 Read More +
SAFARI PRICES FOR AFRICA
Review recommended itineraries and prices of our discerning Africa safaris with the option of customizing your tour based on your needs and preferences.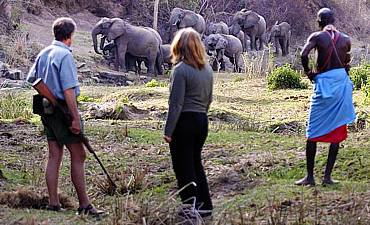 Read More +
AFRICA TRIP IDEAS
Review experiences from wildlife photo safari, horse riding, bush walks, mountain treks, honeymoon to family beach vacation, diving, snorkeling & fishing.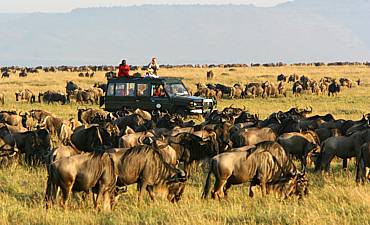 Read More +
PARKS & RESERVES IN AFRICA
Review information on wildlife parks and reserves in Eastern and Southern Africa: Tanzania, South Africa, Kenya, Botswana, Zambia and other countries.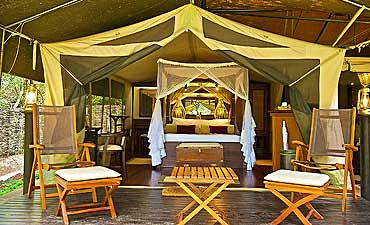 Read More +
ACCOMMODATIONS IN AFRICA
Review information on safari camps, lodges, city hotels, beach resorts in Africa's pristine wilderness, cities, Swahili coastal shores and idyllic islands.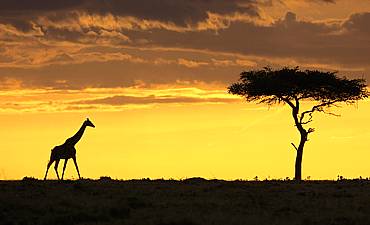 Read More +
BEST TIME TO VISIT AFRICA
Review details on the best time to go to Africa to visit its diverse wildlife wildernesses, lakes, rivers, mountains, forests, islands, beaches and other ecologies.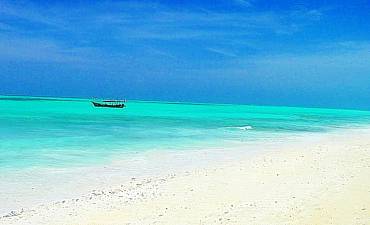 Read More +
BEACHES & ISLANDS OF AFRICA
Review Africa's beautiful Indian Ocean coast and islands where the turquoise waters tenderly wash up white sand beaches that create a serene ambience.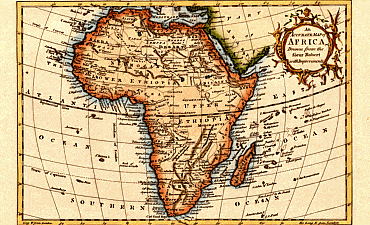 Read More +
AFRICAN COUNTRY PROFILES
Review information and travel tips on African countries: climate, culture, geography, history, tipping guide, entry requirements, what to pack and wear and more.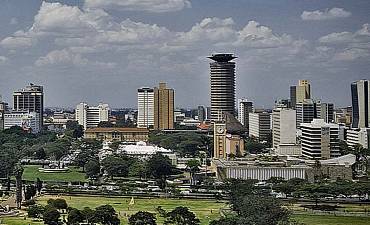 Read More +
CITY DAY TOURS FOR AFRICA
Review full or half day city tour options for Cape Town, Nairobi, Johannesburg, Zanzibar etc. Experiences can be customized around your vacation travels.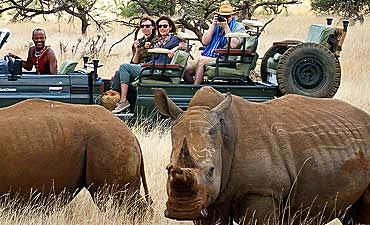 Read More +
TOP 12 REASONS TO VISIT AFRICA
There are infinite reasons to visit Africa e.g wildlife safaris, gorilla and chimp treks, birding, beaches, mountain climbing, cultural tours and more.
ARE YOU PLANNING TO BOOK AN AFRICAN SAFARI?
Do You Need Knowledgeable, Experienced & Specialist Guidance For Your Travels In Africa? Let Us Help Plan Your Trip Itinerary Correctly
CONTACT AN AFRICA VACATION EXPERT
EXPLORE MORE ON NATIONAL PARKS, CAMPS, LODGES, BEACHES & RESORTS IN AFRICA
HAVE YOU VISITED AFRICA FOR A SAFARI, BEACH OR ANY OTHER TOUR VACATION?
Write A Travel Or Tourist Trip Review To Share Your Experiences
WRITE AFRICA TRIP REVIEW