Times Square New York Hosts Kenya Tourism Board & Wilderness Safaris Meet Up


Times Square New York Hosts Kenya Tourism Board & Wilderness Safaris Meet Up

Published By AfricanMecca Safaris | Blog Categories: Safari Planning.


Left: Hon. Najib Balala (Kenya's Cabinet Secretary For Tourism) – Right: H.E. Robinson Njeru Githae (Kenya Ambassador to the United States Washington DC) and Dr. Betty Addero Radier (Chief Executive Officer – Kenya Tourism Board) With Raza Visram (Tour Director – AfricanMecca Safaris)
Raza Visram, Tour Director of AfricanMecca Safaris, was part of an exclusive and hand-selected delegation that met on February 16, 2017, near Times Square, New York City, with Kenya's tourism minister, the Hon. Najib Balala; Kenya's ambassador to the United States, H.E. Mr. Robinson Njeru Githae; Kenya's United Nations ambassador, H.E. Ms. Koki Muli Grignon; and the new CEO for the Kenya Tourism Board, Dr. Betty Addero Radier.
He had the direct ear of these key decision-makers and the opportunity to discuss and hear from them. Minister Balala discussed his team's efforts to market Kenya internationally as well as advances the country is making on infrastructure, with repair or new construction of highways in Nairobi, the Rift Valley and Masai Mara; designation of the new Nairobi airport as a tier 1 FAA status, which will allow U.S. flights to land directly in Nairobi; and the addition of the new railway that will make it possible to travel between the coastline of Mombasa and Nairobi in 4.5 hours, and also link to rail connections in Uganda and Rwanda, a project aided by  Chinese investments.
In private discussions, Raza discussed his consistent position on conservation and sustainability, with the increase in human population numbers, and the  growing number of new safari camps crowding an ecosystem that already has a high tourist density. This growth has a direct impact on the environment, resulting in pressure on wildlife, land and communities who have made it home for centuries.
Raza added that in his work he has seen a recurring theme:  new construction of profit and investment-focused safari camps and lodges, in fragile ecosystems around East and Southern Africa, driven by the upward mobility of entire populations with disposable income from what was previously referred to as the Third World.

Left: Koki Muli Grignon (Ambassador and Deputy Representative of the Republic of Kenya to the United Nations) – Right: John Chirchir (Deputy Regional Marketing Manager at Kenya Tourist Board) With Raza Visram (Tour Director – AfricanMecca Safaris)
Raza passionately shared his views on maintaining a focus on quality and low-impact tourism in the up-and-coming private conservancy reserves in Kenya, such as Mara North, Lewa and Amboseli. This focus is what Raza believes will be the future of Africa's tourism as it struggles to protect wildlife against encroachment, habitat loss, poaching, or the disastrous effects of climate change. Raza described to Minister Balala why the balanced approach to visiting the private and public reserves of the Masai Mara made it a top-choice safari option for discerning AfricanMecca travelers coming to Kenya.
First-time visitors to Africa want to be able to appreciate and experience the original Masai Mara Reserve, well-known through countless nature films and photography by National Geographic, BBC, Big Cat Diary and others, but they don't want to be surrounded by a plethora of obstructive vehicles in a zoo-like setting.
Raza reminded Minister Balala that AfricanMecca is a pioneering and private, independent, comprehensive tourism services organization, which is fully and completely built, owned and operated by East African–born professionals from scratch. The company has been working internationally for 20+ years to educate the world about Kenya and Tanzania's natural resources and tourism experience as an East Africa safari destination, in combination with Botswana, Zambia, Namibia, South Africa, Rwanda and Uganda. AfricanMecca is set up to do more than just marketing of safari trips. Most travelers who pick AfricanMecca Safaris do so because of the company's excellent reputation for integrity, honesty and knowledge.
There was a discussion by the delegation on marketing Kenya abroad, a process that is now getting stronger financial and organizational support from the Kenyan government. Raza presented the point to Dr. Betty Addero Radier that millions of dollars could be spent marketing Kenya, given the challenges presented in the past by security issues and tribal differences.
The Kenyan government has worked hard to overcome these problems, but many of the barriers to tourism could be resolved or reduced if people in the region treated each other better, with the keystone being equal access to resources and opportunities. He made a moral argument for a solution that would produce long-term results rather than a short-term, band-aid marketing approach.
South Africa Camp Suppliers, Wilderness Safaris, Meets Up With AfricanMecca For Training




 Left: Tim Farrell (Wilderness Safaris US Representative) With Raza Visram (Tour Director – AfricanMecca Safaris) – Right: Wilderness Training Team
Next day, the meeting carried on with a discussion and training session with Wilderness Safaris from southern Africa, on their up-and-coming superlative premier luxury accommodation in Rwanda, Bisate Lodge, and the work that is being done to rehabilitate the fertile farmland on the lower slopes of Bisoke Volcano, adjacent to Volcanoes National Park, home to one of the best trekking and mountain gorilla viewing areas in East and Central Africa.
AfricanMecca has a lot of experience in this matter from an environmental perspective, gorilla trekking tours aside, because some gorillas leave their natural habitat in the forests of Parc National Des Volcans in Rwanda and Bwindi Impenetrable National Park, Uganda, to forage off farmland. This leads to a comical cat-and-mouse game played out on the slopes, between the local farmers protecting their crops and gorillas looking at the crops as easy and convenient food – which in its true essence is no laughing matter.
Wilderness Safaris' Bisate Lodge will act as catalyst for reforestation of the farmlands surrounding the lodge, by planting over 10,000 trees. This process of re-creating a forest ecosystem will bring back the natural vegetation and biodiversity that will draw visitors for many years to come. Wilderness Safaris purchased 161 parcels of land, totaling 66 acres under its direct control for conservation.
Some 103 landowners received prices for their land above market value, at a total cost of half a million US dollars. These landowners then took the cash to make purchases elsewhere in Rwanda or around the Volcanoes National Park area, where the lodge's guests and other visitors to Kinigi and Musanze will visit and patronize their businesses.
Guests who intend to stay at Wilderness Safaris Bisate Lodge aren't simply looking for an accommodation for the night but rather want to be part of something grander, more sustainable and more meaningful: returning Volcanoes National Park land to the gorillas of Rwanda and the region's diverse wildlife, bringing Dian Fossey's dream and work full circle, starting on 01 June 2017, when Bisate lodge opens.
Other interesting points were:
Elimination of the elephant-back safari at Abu Camp in Okavango Delta for a Zen-like "I hear and I forget; I see and I remember; I touch and I understand," focus, involving a multi-day, intimate, immersive experience with the elephants that includes learning about elephant behavior, greeting them one-on-one, and walking with them side by side, as part of a walking safari in Abu Camp's private conservancy in the Okavango Delta.
Segera Conservancy in northern Kenya brings premier-class services and standards to a new level with its uber-luxury lodge in a private conservancy setting with an authentic cultural experience, endemic game of northern Kenya such as the beisa oryx, reticulated giraffe, and Grevy's zebra, alongside herds of Kenya's famous northern rangeland elephants. Guests can also be awed by one of largest collections of African art in private hands, as well as Segera's Artist in Residence program.
Botswana continues to be high on the list for visitors who prefer a nature-engaged experience with safari game drives, boating and something like a slow nature walk, but on water, aboard a canoe.
Namibia is on the "scene" and extremely busy in 2017, with camps such as Hoanib Skeleton Coast Camp, located in the country's rugged and remote northwestern corner, paradoxically surrounded by Skeleton Coast National Park's desert ecology, which forms a dry barrier on the west against the Atlantic Ocean. The Hoanib Skeleton Coast Camp design is ingenious. In commitment to Wilderness Safaris' 4Cs, the camp, operating in a desert environment, efficiently soaks in, circulates and exhausts desert air thanks to the design and position of the tent roofing covers. It is a sheer coincidence that Hoanib Skeleton Coast Camp's earthy roof colors and contours match the beautiful, rocky desert backdrop.
The Busanga Plains in Zambia's Kafue National Park remain on the list for authentic Africa wildlife enthusiasts who want to get away from the endless camps and lodges typical of other parks and reserves in Africa. The region is home to large populations of lions as well as herds of plains game: puku, lechwe and roan antelopes. It's an excellent choice for travelers making a return visit to Africa.
North Island, a private island, is part of the 115-island Seychelles chain. The 5000-square-foot Presidential villas continue to welcome the immersive, barefoot luxury traveler who wants to soak in a sunrise on one side of the island and sunset on the other. North Island continues its focus on a wholesome experience, combining a beach vacation and relaxation with water activities, as well as exploration of the Island's biodiversity via hikes, bikes, kayaks and buggies. Excellent hawksbill turtle nest sites have been documented on the island by the resident naturalist. All in all, you would come here to cast all your worries into the ocean, fishing them back out only when you depart and fly back with your helicopter – so totally worth it!
Contact AfricanMecca today to plan and book your dream safari
Related Park & Camp Posts
Related Country & Safari Guide Posts
BLOG
VIEW ALL -
26 October 2017 by AfricanMecca Safaris, in Blog For AfricanMecca Safaris,Safari Planning Blog Posts - AfricanMecca Safaris

Baggage Guidance & Restrictions On Flying Safaris In Africa Published By Afr...

READ MORE +

07 June 2017 by AfricanMecca Safaris, in Blog For AfricanMecca Safaris,Latest Kenya Blog Posts From AfricanMecca Safaris,Safari Planning Blog Posts - AfricanMecca Safaris

Masai Mara Horseback Riding Safari In Kenya Published By AfricanMecca Safaris | ...

READ MORE +

24 March 2017 by AfricanMecca Safaris, in Blog For AfricanMecca Safaris,Safari Planning Blog Posts - AfricanMecca Safaris

Times Square New York Hosts Kenya Tourism Board & Wilderness Safaris Meet Up...

READ MORE +
AFRICANMECCA REVIEWS
What are our Customers saying about us? READ MORE REVIEWS

Greetings to you and our most fervent thanks for a wonderful trip of Kenya, Zanzibar, South Africa & Victoria Falls. Everything went very well. This was truly a perfect vacation. Thank you so much for all your arrangements.

Adrienne & Barrie Carter - Canada

Dear Raza, The accommodations you recommended were superb. We loved them all -- Giraffe Manor, Wilderness Trails, Governor's Il Moran, Ngorongoro Crater Lodge and Mnemba Island Lodge.

Pat Bernard, Vice President, Global Channel Sales, Novell Corp - New Hampshire United States

AfricanMecca Safaris created a remarkable honeymoon tailored to our interests and desires. The quality of service and delivery of experience was unsurpassed. I highly recommend AfricanMecca Safaris to honeymooners, families, or any traveler.

Noorin & Jason Nelson - Maryland, United States

We had a great time on your safaris. Thank you very much for all that you did for us. We were in Africa overall for 5 weeks and spent time in South Africa, Zambia, Zimbabwe, Kenya and Tanzania. We just totally loved it.

Bruce and Susie Ironside - New Zealand

I cannot say enough about the quality of AfricanMecca. Their teams in Kenya and Tanzania were top notch. Raza, again thanks to you and your entire organization! We will be repeat customers.

Dan Kobick - Managing Director, PricewaterhouseCoopers - New York, United States

I booked my safari holiday through AfricanMecca. They were the most helpful company I have ever dealt with and I work within the travel industry. I had the most amazing time. The holiday went as clockwork with no hitches anywhere.

Shelley Roberts - Hemel Hempstead, United Kingdom

This is to let you know my guests, The Bryant's, had a wonderful time on the trip Samburu, Masai Mara/Kenya, Chobe/Botswana & Victoria Falls/Zambia. Everything was perfect! Thank you..

Christine Milan - MT Carmel Travel - Connecticut, United States
CONTACT AND TALK TO OUR SAFARI EXPERTS TODAY TO KICK-START YOUR TOUR PLANNING PROCESS
Request Africa Custom Or Tailor-Made Safari Pricing Based On Your Specific Travel Dates At Your Preferred Safari Tier Camp Or Lodge
CONTACT AN EXPERT ON AFRICA SAFARI PRICES & TOURS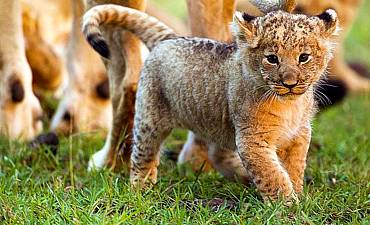 Read More +
SAFARI TRIP IDEAS FOR AFRICA
Review diverse Africa safari experiences available from luxury, honeymoons, photo and family tours to bush walks, birding, balloon trips, horse rides including private, custom and boutique options.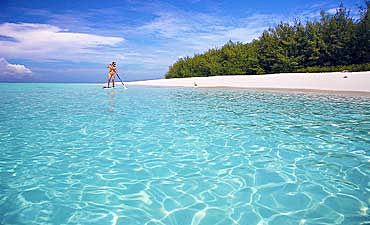 Read More +
BEACH TRIP IDEAS FOR AFRICA
Review diverse Africa seaside experiences available from idyllic beaches and castaway barefoot islands to scuba diving and snorkeling in marine reserves, fishing, dhow cruises and coastal excursions.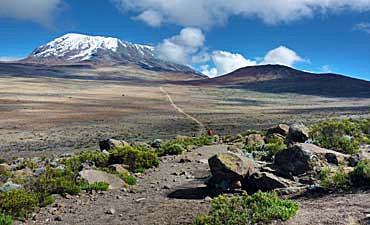 Read More +
AFRICA MOUNTAIN TRIP IDEAS
Review mountain climbing experiences available in Africa – the highest in Africa, Kilimanjaro. Go on guided treks to Mount Kenya, Meru to Ol Doinyo Lengai. Your climb is entirely your own to design.
Comprehensive Africa Safari & Tour Planning Guide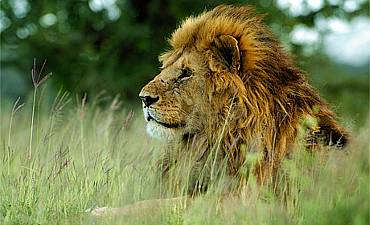 Read More +
SAFARI PRICES FOR AFRICA
Review recommended itineraries and prices of our discerning Africa safaris with the option of customizing your tour based on your needs and preferences.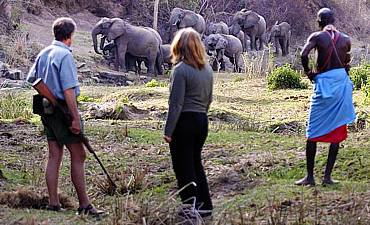 Read More +
AFRICA TRIP IDEAS
Review experiences from wildlife photo safari, horse riding, bush walks, mountain treks, honeymoon to family beach vacation, diving, snorkeling & fishing.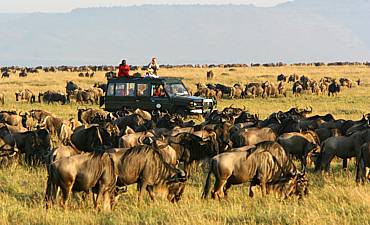 Read More +
PARKS & RESERVES IN AFRICA
Review information on wildlife parks and reserves in Eastern and Southern Africa: Tanzania, South Africa, Kenya, Botswana, Zambia and other countries.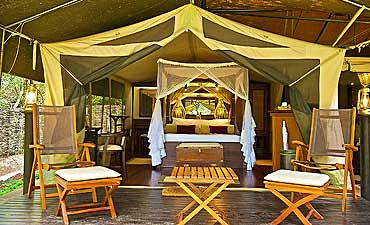 Read More +
ACCOMMODATIONS IN AFRICA
Review information on safari camps, lodges, city hotels, beach resorts in Africa's pristine wilderness, cities, Swahili coastal shores and idyllic islands.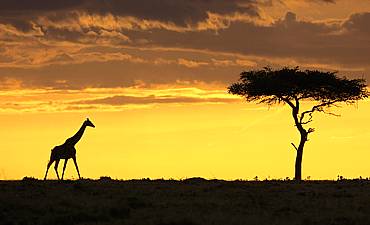 Read More +
BEST TIME TO VISIT AFRICA
Review details on the best time to go to Africa to visit its diverse wildlife wildernesses, lakes, rivers, mountains, forests, islands, beaches and other ecologies.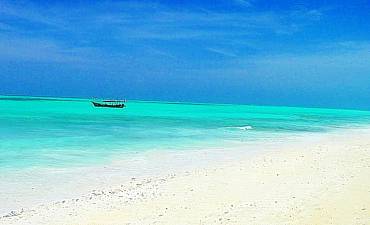 Read More +
BEACHES & ISLANDS OF AFRICA
Review Africa's beautiful Indian Ocean coast and islands where the turquoise waters tenderly wash up white sand beaches that create a serene ambience.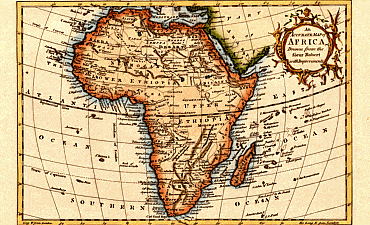 Read More +
AFRICAN COUNTRY PROFILES
Review information and travel tips on African countries: climate, culture, geography, history, tipping guide, entry requirements, what to pack and wear and more.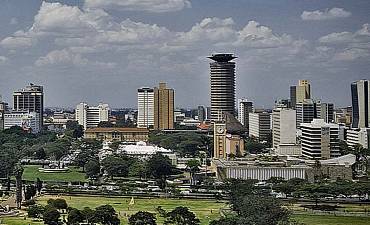 Read More +
CITY DAY TOURS FOR AFRICA
Review full or half day city tour options for Cape Town, Nairobi, Johannesburg, Zanzibar etc. Experiences can be customized around your vacation travels.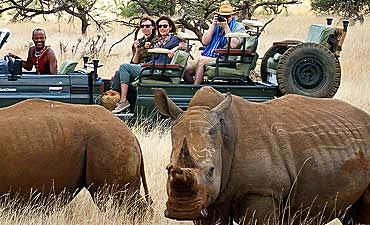 Read More +
TOP 12 REASONS TO VISIT AFRICA
There are infinite reasons to visit Africa e.g wildlife safaris, gorilla and chimp treks, birding, beaches, mountain climbing, cultural tours and more.
ARE YOU PLANNING TO BOOK AN AFRICAN SAFARI?
Do You Need Knowledgeable, Experienced & Specialist Guidance For Your Travels In Africa? Let Us Help Plan Your Trip Itinerary Correctly
CONTACT AN AFRICA VACATION EXPERT
EXPLORE MORE ON NATIONAL PARKS, CAMPS, LODGES, BEACHES & RESORTS IN AFRICA
HAVE YOU VISITED AFRICA FOR A SAFARI, BEACH OR ANY OTHER TOUR VACATION?
Write A Travel Or Tourist Trip Review To Share Your Experiences
WRITE AFRICA TRIP REVIEW