Read More About Katavi Lodges & Camps In Western Tanzania
Katavi has only a few accommodations located in distinct areas of the park. As a recommendation, we have highlighted the below Katavi camp and lodge.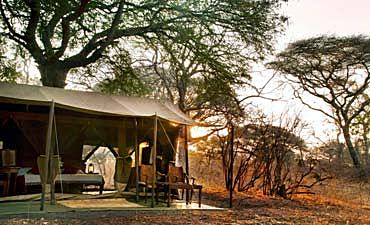 Read More +
CHADA KATAVI CAMP
Deluxe Experience - Safari Tier 2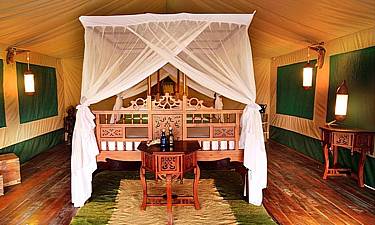 Read More +
MBALI MBALI KATAVI LODGE
Value Experience - Safari Tier 3
CONTACT AND TALK TO OUR SAFARI EXPERTS TODAY TO KICK-START YOUR TOUR PLANNING PROCESS
Request Tanzania Custom Or Tailor-Made Safari Pricing Based On Your Specific Travel Dates At Your Preferred Safari Tier Camp Or Lodge
CONTACT AN EXPERT ON TANZANIA SAFARI PRICES & TOURS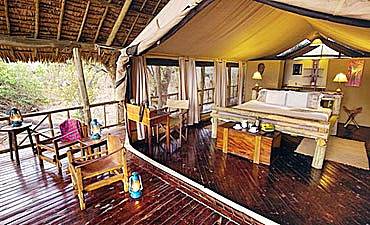 Read More +
WHERE TO STAY IN KATAVI
Within the Safari Tiered ranking system, there is great flexibility as each camp and lodge in Katavi offers a specific ambience in a very individual manner, from e.g. Mbali Mbali Katavi to Chada Camp.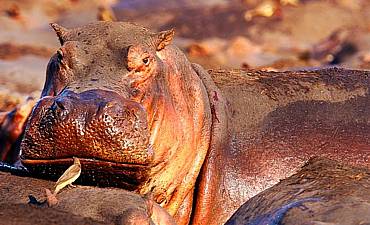 Read More +
SAFARI & TOUR IN KATAVI
Katavi delivers an authentic safari experience whether it be photo stalking for a chestnut coated sable in the thickets, on the lookout for rare birds or hoping to see a cheetah bring down a duiker.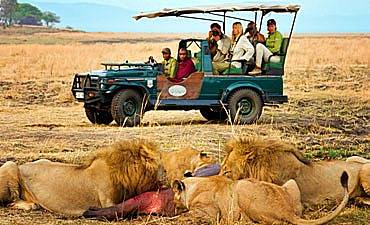 Read More +
BEST TIME TO VISIT KATAVI
During Katavi's drier months of June to October, the animals are visible against short, dry grass while crowding into dwindling water sources in herds of thousands amidst stalking predators.
AFRICANMECCA REVIEWS
What are our Customers saying about us? READ MORE REVIEWS

Jambo Raza, It was a wonderful experience in Tanzania. Thoroughly enjoyed the game drives. Rogers, our guide was superb; knowledgeable, helpful, and very friendly. Everything ran smoothly.

Alan Winner - Minnesota, United States

AfricanMecca Safaris created a remarkable honeymoon tailored to our interests and desires. The quality of service and delivery of experience was unsurpassed. I highly recommend AfricanMecca Safaris to honeymooners, families, or any traveler.

Noorin & Jason Nelson - Maryland, United States

Dear Raza, We arrived home on Sunday full of happy memories of our holiday. Emmanuel our driver was a top guide. Very knowledgeable about the animals and the parks. Thank you so much for making this a holiday to remember.

Norman & Janet Sutton - Lincolnshire, United Kingdom

Raza, we had an incredible time and this is largely due to you and your staff's exceptional advice and flexibility in accommodating our needs. We will both vouch that AfricanMecca's quality for customer service is beyond reproach.

Marcy Burton & Ryan Kerr - Ontario, Canada

AfricanMecca's professionalism and care understands that what distinguishes Africa is its authenticity, the land, people and wildlife who do not share our world of fashion and fanfare that distinguish so many travel companies today.

Cyril Christo & Marie Wilkinson, Conservation Photographers, Authors & Wildlife Documentary Producers - USA

The AfricanMecca Safari experience was great. All the connections were spot on and the lodges and camps were great - 1st class. The safaris were great with the time spent in Ngorongoro totally outstanding. We just totally loved it, a great experience.

Bruce and Susie Ironside - New Zealand

The Tanzania safari was a trip that will remain in our memories as one of the best. The guide we had for the safari was named Babu and he was professional, knowledgeable & attentive. I will definitely use your company for any future trips.

Marian Murray - Boston, United States
HAVE YOU VISITED KATAVI FOR AN AFRICA SAFARI IN TANZANIA?
Write A Travel Or Tourist Trip Review To Share Your Experiences
WRITE KATAVI REVIEW
AMS BLOG
VIEW ALL -
26 October 2017 by AfricanMecca Safaris, in Blog For AfricanMecca Safaris,Safari Planning Blog Posts - AfricanMecca Safaris

Baggage Guidance & Restrictions On Flying Safaris In Africa Published By Afr...

READ MORE +

07 June 2017 by AfricanMecca Safaris, in Blog For AfricanMecca Safaris,Latest Kenya Blog Posts From AfricanMecca Safaris,Safari Planning Blog Posts - AfricanMecca Safaris

Masai Mara Horseback Riding Safari In Kenya Published By AfricanMecca Safaris | ...

READ MORE +

24 March 2017 by AfricanMecca Safaris, in Blog For AfricanMecca Safaris,Safari Planning Blog Posts - AfricanMecca Safaris

Times Square New York Hosts Kenya Tourism Board & Wilderness Safaris Meet Up...

READ MORE +