General Clothing Recommendations
At the time of planning your trip, it is advisable to check with the expert consultant at AfricanMecca Safaris for recommendations on what to pack in terms of clothing and other items you bring along. Having the right clothing in your luggage will help ensure a safe and comfortable stay and make all of your adventures in Uganda more enjoyable. Here are some guidelines to keep in mind as you pack:
Pack lightly, bringing casual clothes unless your travels in the country will include attending a formal event, business meeting or conference.
Bring loose-fitting clothing that facilitates ease of movement
Be prepared for your garments to get dirty. Most accommodations in Uganda offer laundry services, and you are likely to get your clothes back, washed and ready for wearing by the end of the next day, depending on the weather conditions. For this reason, you need not carry too many items.
Bring clothing in neutral colors such as olive and green, beige, light bark, or mid-tone brown, khaki, and grey. It is advisable to avoid wearing bright, white, or dark colors.
For protection against tsetse flies and mosquitoes, wear long pants that cover your legs, and long-sleeved shirts. Tsetse flies are especially attracted to dark colors and are primarily active in the day and forested areas, so it's advisable to dress to deter them.
Good socks and sturdy shoes are essentials. Also, bring adequate insect repellent.
Since you are going to be walking frequently over a lot of uneven and thorny terrain, bring along tough, waterproof, heavy-duty footwear that also protects against blisters. Hiking boots are ideal. However, if you will be going on safari game drives in Uganda, waterproof sneakers are appropriate. Bring sandals for beach tours and flip-flops for wearing in your room and the shower.
Clothing For Men and Women
A typical safari vacation itinerary in Uganda is 10 days, so you can carry supplies accordingly, keeping in mind that you can get laundry done as and when needed. Here is a suggested list of the clothes you'll need:
5 t-shirts and 3 long-sleeved shirts
3 pairs of cotton trousers, 2 pair of lounging shorts, and 3 lightweight cargo pants for the outdoors
6 pairs of socks
6 pairs of undergarments, for both men and women, along with 6 sports bras for women for adequate support given that you will be traveling on uneven terrain. (You may want to choose the quick-drying kind so you can wash and dry them overnight.)
Warm, flannel pajamas in case you are visiting the highlands, where it gets cold at night
1 fleece jacket or sweatshirt for the early mornings and evenings
Sunglasses and sunhat with a chin strap in case of windy weather
Lightweight waterproof raincoat in case you are touring in the wet season
Swimsuits and sandals for beach destinations
Cotton wrap or multi-purpose sarong for women
Toiletries and Basic Medical Kit
Carrying your supplies in waterproof kits is preferable. We also recommend that you bring a supply of hardshell waterproof bags to protect any valuables from damage from dust and water when going on boating and canoeing trips. Although most accommodations in Uganda are equipped with first-aid kits, you might want to bring a few essential supplies that you will need in an emergency.
Mosquito repellent and malarial prophylactics
Antihistamine medication
Adequate sunscreen according to the SPF you usually use
Basic over-the-counter pain medication like Ibuprofen, Tylenol, or Aspirin
Adequate supplies of feminine hygiene products such as tampons, sanitary pads, and panty liners. (Remember, you may need to pee in the bush!)
Band-aids with antiseptic gels and creams
Medication for diarrhea
Adequate supply of prescription medications for your trip
Spare spectacles, even if you normally wear contact lenses
Supply of soap, shampoo, and conditioner in travel-size packs in case you prefer to use specific brands rather than the ones available at your accommodation
Toothbrushes, toothpaste, deodorant, and any other supplies
Antibacterial gel in case you need to clean your hands and there is no water available for washing.
Gadgets
No doubt, you'll want to carry photographic equipment for capturing moments of your adventures in Uganda. However, be sure to consider the baggage weight allowance on your flights when choosing which equipment you bring. AfricanMecca Safaris recommends that you carry hardshell waterproof bags to keep your gear protected from rain, water, and dust. Here are some of the devices you may want to have along:
Converter plugs for your cameras, mobile phones, and personal gadgets. The standard plug type in Uganda is the British socket G. The plug is triangular in shape with three pins and supplies 240V voltage at 50Hz.
Flashlight for walking around the camp or lodge at night
Cameras with a zoom lens and/or set of tripods for taking pictures of wildlife
Extra batteries or battery chargers, and extra memory cards for cameras, especially if you want to shoot a lot of video
Tour guides typically have binoculars, but you could bring your own
Mobile phone for contacting friends and family while on vacation
Tablet or iPad for multiple uses such as reading books, mapping, taking pictures, making videos, recording sounds of wildlife, and setting alarms
Night vision devices for night safari game drives
Travel Documents
AfricanMecca Safaris recommends that you bring 2 copies of all your travel documents, with one set stored in your checked in baggage and the other in your hand luggage. Also, have PDF copies of all your travel documents on your phone. Carry your passport and visa carefully for displaying to immigration and customs officials on entering Uganda. Also, carry:
Tour itinerary
Medical insurance paperwork
Return tickets
Details of friends and family members to be contacted in case of an emergency
Credit cards: Visa or Mastercard
Travel and medical evacuation insurance
Cash in US currency that can be easily exchanged: Ensure the notes are dated in the last 2-3 years or preferably newer or are in reasonably good condition, with no markings or tears on them
Ugandan Dress Codes
As with touring in any other country, it is advisable to respect local moral values and beliefs, and dress according to their customs. Both men and women should dress decently in long trousers or knee-length shorts, along with a polo shirt. Avoid any clothing that reveals the shoulders or thighs, especially when you visit local attractions and shopping areas in Kampala and Entebbe. Religious areas or places of worship, such as a church, mosque, synagogue, or temple, may have specific dress codes that you must follow or risk being asked to leave the premises by the guards.
Laundry in Uganda
If you expect you'll need laundry services in Uganda, check with the trip consultant at AfricanMecca Safaris. Although specific accommodations have their regulations, most Tier 1 Premier hotels, lodges and camps take care of laundry free of cost, while Tier 2 Deluxe or Tier 3 Value accommodations may launder your clothes for a charge. As a rule, undergarments are not included in laundry services, so you'll probably need to wash them by hand.
Luggage
When flying into Uganda with an international airline, you can expect a baggage weight allowance of up to 44 pounds or 20 kg (to keep within the allowance, choose soft-sided luggage in place of hard-sided suitcases.) However, if you're traveling within the country, be aware that domestic flights permit a baggage weight of only 15 kg, or 33 pounds. If the weight exceeds this limit, you may have to pay additional charges. If you will be flying in small safari aircraft, you may be allowed to bring only limited luggage in duffel bags that can be easily stowed in the compact compartment. Store any excess luggage you have at our team office or your hotel in Kampala or Entebbe where you have booked a stay.
General Packing Suggestions
While most of the basic packing guidelines for Uganda have been outlined in the earlier sections, here are some additional recommendations that you might find handy.
Choose soft-sided bags over heavier, hard-backed luggage. You may have to manage your luggage on your own at the entry and exit points in Uganda and at airports.
Pack all valuables, including cash, medications, travel documents, and other essentials you cannot do without in your carry-on bag rather than checked baggage.
Lock your bags carefully with TSA-approved locks when storing luggage at the hotel.
Avoid wearing expensive jewelry or bringing items that have sentimental value for you.
During your travels, distribute cash in different locked bags to minimize the risk of losing all of it, and store your cash and valuables in your in-room safe
Keep a close watch on cameras, cell phones, and other electronic devices.
Avoid carrying hair dryers, irons, and expensive gadgets, clothes, or other items of high value.
Do keep in mind that Uganda has recently banned the manufacturing, use, and sale of plastic bags. Accordingly, it is advisable to bring any waterproof hardshell bags you will need with you, and to take care to carry them back with you for future use.
It is preferable that you travel light and casual, and keep your focus on the adventures and explorations you will be experiencing. This will ensure you will blend with the Ugandans and the wildlife hosts without much pomp.
CONTACT AND TALK TO OUR SAFARI EXPERTS TODAY TO KICK-START YOUR TOUR PLANNING PROCESS
Request Uganda Custom Or Tailor-Made Safari Pricing Based On Your Specific Travel Dates At Your Preferred Safari Tier Camp Or Lodge
CONTACT AN EXPERT ON UGANDA SAFARI PRICES & TOURS
Comprehensive Uganda Safari & Tour Planning Guide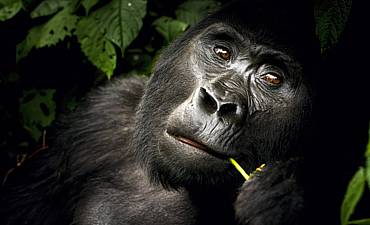 Read More +
SAFARI PRICES FOR UGANDA
Review individual itineraries and prices of our suggested Uganda safaris with the option of customizing your Africa tour based on your needs and preferences.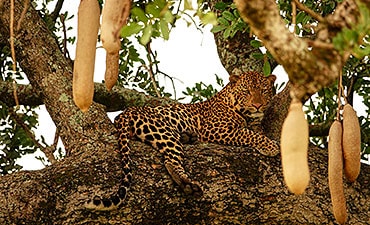 Read More +
HOW TO PLAN UGANDA SAFARI?
How to plan Top 11 Uganda safari trips from gorilla and chimpanzee primate treks, photographic, family, romantic honeymoons tours to hiking trails, birdwatching, luxury tour, private and custom tour.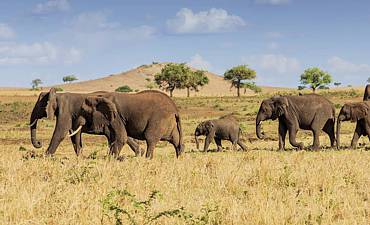 Read More +
PARKS & RESERVES IN UGANDA
Review information on wildlife safari parks, reserves and lakes in Uganda i.e. Bwindi, Queen Elizabeth, Kibale, Murchison Falls, Kidepo Valley, Mgahinga, Semliki, and Lake Mburo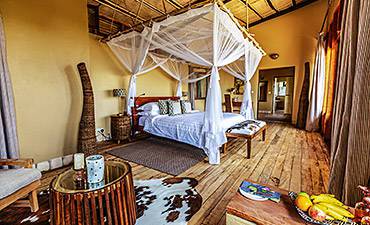 Read More +
ACCOMMODATIONS - LODGES, CAMPS, HOTELS IN UGANDA
Review information on safari lodges and camps, city hotels, lakeside resorts in Uganda's pristine wilderness, cities, lake beach shores and idyllic forests.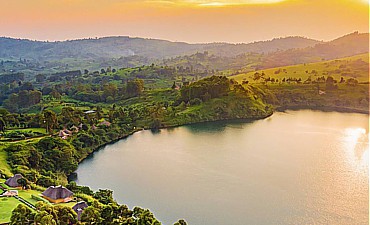 Read More +
BEST TIME TO VISIT UGANDA ON A SAFARI VACATION
Review details on the best time to go to Uganda to visit its various wildlife outback, forests, beachside lakes, cities and towns, mountains and other wildernesses.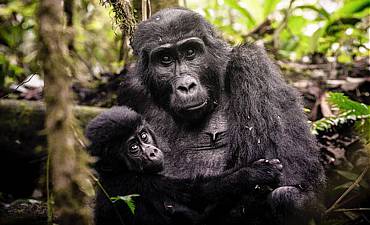 Read More +
UGANDA GORILLA TREK & CHIMPANZEE SAFARIS
Experience the opportunity to track down endangered mountain gorillas of Bwindi and Mgahinga National Parks and other primates like chimpanzees and monkeys of Kibale, Kyambura Gorge, Budongo and Semliki.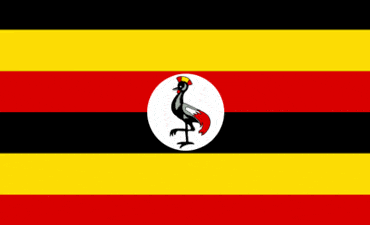 Read More +
UGANDA COUNTRY PROFILE
Review country information and travel tips on Uganda i.e. geography, culture, history, climate, tipping guide, what to pack and wear, entry requirements and more.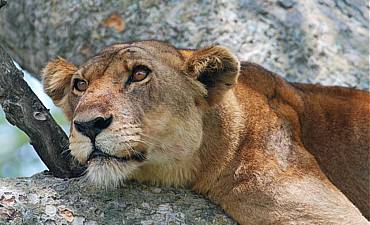 Read More +
TOP 10 REASONS TO VISIT UGANDA
There are infinite reasons to visit Uganda e.g distinct gorilla and chimpanzee parks, one stop affordable safari destination, big game and birding paradise, diverse activities, mountain climbing etc.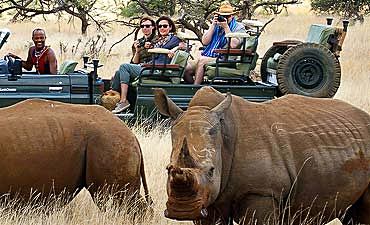 Read More +
AFRICAN SAFARI PRICES
Check out safari prices and itineraries for parks and reserves in other African countries e.g. Tanzania, Kenya, Rwanda, Botswana, South Africa, Zambia etc. Namibia, Mozambique, Malawi and Zimbabwe are available on request.
AFRICANMECCA REVIEWS
What are our Customers saying about us? READ MORE REVIEWS

I just returned from a month in Africa, specifically Rwanda & Kenya. I am left breathless with my experience. AfricanMecca Safaris coordinated the entire trip for me and left no detail, nothing for me to do.

Carol Bobb - Pennsylvania, United States

Rwanda was amazing. The accommodations, food, and guides AfricanMecca arranged were great. Raza also helped us through the complicated process of getting permits for gorilla trekking. AfricanMecca is a fantastic company to work with.

Stephanie Weir - United States

Jambo Altaf and Raza! We are back on earth now after our fabulous honeymoon. This is to say THANK YOU so much for organising a week in Kenya that we will never forget.....!

Dr Krina Zondervan, Oxford University - United Kingdom

Jambo Raza!!! The safari trip was spectacular! Everything went off without a hitch. We loved the Masai Mara. The migration was awesome. You listened to what I wanted and delivered it perfectly.

Judi & Chaim Platt - Toronto, Canada

I cannot say enough about the quality of AfricanMecca. Their teams in Kenya and Tanzania were top notch. Raza, again thanks to you and your entire organization! We will be repeat customers.

Dan Kobick - Managing Director, PricewaterhouseCoopers - New York, United States

AfricanMecca Safaris offers incredibly knowledgeable and skilled services! Our travel arrangements for 2 months of volunteering with TEACH Rwanda in country were made quickly and economically. Honored to work with Raza!

Janet Brown - TEACH Rwanda Founder - United States

This is to let you know my guests, The Bryant's, had a wonderful time on the trip Samburu, Masai Mara/Kenya, Chobe/Botswana & Victoria Falls/Zambia. Everything was perfect! Thank you..

Christine Milan - MT Carmel Travel - Connecticut, United States
EAST AFRICA SAFARI BOOKING & TOUR HOLIDAY IDEA UGANDA FOR 2022-2023
We recommend visiting Bwindi for your gorilla safari trek, and combining it with Queen Elizabeth, Murchison Falls, and Kibale (chimpanzee safari) alongside your city tour visits of Kampala and Entebbe.

You may optionally extend out to other wilderness areas such as Mgahinga to track down golden monkeys and gorillas in the same park, Jinja for whitewater rafting on the Nile River, and Semliki, Lake Mburo or Kidepo for an offbeat wildlife tour.

You can end your vacation on the beach at Lake Victoria or even extending out to the exotic spice island of Zanzibar or Lamu, or even Mombasa.
Best Safari Planning Ideas & Trip Experiences For Uganda
Below are guide references on how to plan each of the below safari experience in Uganda. Alternatively, go to the summary section for a quick overview of each trip planning experience.
READ MORE
ARE YOU PLANNING TO BOOK AN AFRICAN SAFARI TO UGANDA?
Do You Need Knowledgeable, Experienced & Specialist Guidance For Your Travels In Uganda? Let Us Help Plan Your Trip Itinerary Correctly
CONTACT A UGANDA VACATION EXPERT
EXPLORE MORE ON NATIONAL PARKS, CAMPS, LODGES, LAKE HOTELS & RESORTS IN UGANDA
HAVE YOU VISITED EASTERN AFRICA FOR A SAFARI IN UGANDA?
Write A Travel Or Tourist Trip Review To Share Your Experiences
WRITE UGANDA TRIP REVIEW
AMS BLOG
VIEW ALL -
26 October 2017 by AfricanMecca Safaris, in Blog For AfricanMecca Safaris,Safari Planning Blog Posts - AfricanMecca Safaris

Baggage Guidance & Restrictions On Flying Safaris In Africa Published By Afr...

READ MORE +

07 June 2017 by AfricanMecca Safaris, in Blog For AfricanMecca Safaris,Latest Kenya Blog Posts From AfricanMecca Safaris,Safari Planning Blog Posts - AfricanMecca Safaris

Masai Mara Horseback Riding Safari In Kenya Published By AfricanMecca Safaris | ...

READ MORE +

24 March 2017 by AfricanMecca Safaris, in Blog For AfricanMecca Safaris,Safari Planning Blog Posts - AfricanMecca Safaris

Times Square New York Hosts Kenya Tourism Board & Wilderness Safaris Meet Up...

READ MORE +