Read More About Pemba Beach Hotels In Eastern Tanzania
Pemba has beach accommodations located in distinct areas of the island. Select your preferred option below (sorted alphabetically) to view individual details of your beachfront resort.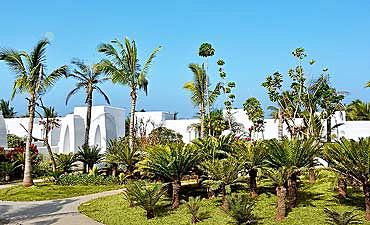 Read More +
AIYANA RESORT
Deluxe Experience - Beach Tier 2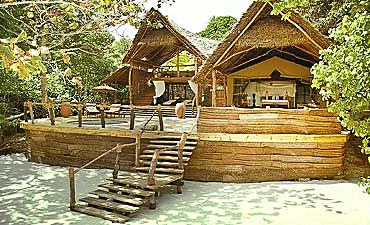 Read More +
FUNDU LAGOON
Deluxe Experience - Beach Tier 2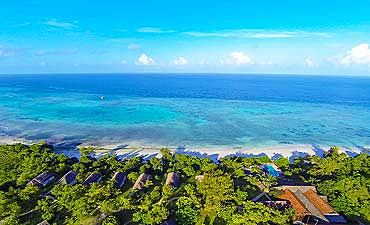 Read More +
THE MANTA RESORT
Value Experience - Beach Tier 3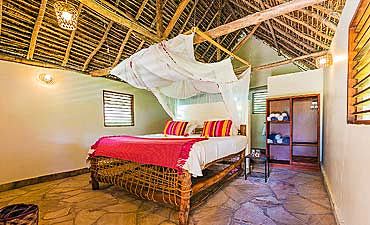 Read More +
WHERE TO STAY IN PEMBA
There are two main accommodations on the island. Fundu Lagoon affords a personalized and intimate boutique experience while Manta Resort is most suited to the travelers who are more restricted on their budget.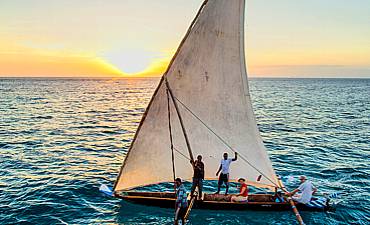 Read More +
PEMBA TOURS & ATTRACTIONS
Pemba offers varied island experiences, from a walking tour of the Ngezi Forest Reserve in search of the Flying Fox Bats to visiting sandbanks, scuba diving and snorkeling at pristine coral reefs to fishing and more.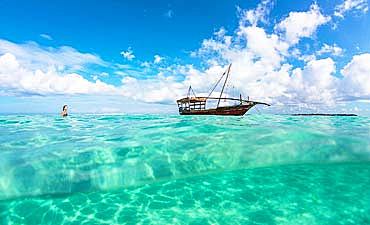 Read More +
BEST TIME TO VISIT PEMBA
The best times to holiday on Pemba are its cool-dry seasonal months from July to October which typically sees temperate weather conditions and also the humid-hot dry seasonal months of January and February.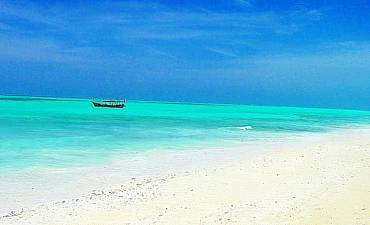 Read More +
WANT TO VISIT ZANZIBAR?
An exquisite Indian Ocean jewel, off the east coast of Tanzania, Zanzibar or the Spice Island is a laid-back little settlement where history whispers and pristine beaches sooth your mind, body and soul.
AFRICANMECCA REVIEWS
What are our Customers saying about us? READ MORE REVIEWS

The Fundu Lagoon Resort at Pemba was outstanding. All personnel there care and deliver great service. Beach dinner experiences and superb variations of meal menus plus changes of venue for dinners were wonderful.

Viv & Kirsty Turner - KwaZulu-Natal, South Africa

Jambo Altaf, We did enjoy the Manta Reef Lodge in Pemba. People were very friendly, food very good with lots of variety lunch & dinner. Diving was well organized, professional people and good infrastructure.

Michela Casaldi & Jason Haynes - Newbury, United Kingdom

AfricanMecca Safaris created a remarkable honeymoon tailored to our interests and desires. The quality of service and delivery of experience was unsurpassed. I highly recommend AfricanMecca Safaris to honeymooners, families, or any traveler.

Noorin & Jason Nelson - Maryland, United States

Greetings to you and our most fervent thanks for a wonderful trip of Kenya, Zanzibar, South Africa & Victoria Falls. Everything went very well. This was truly a perfect vacation. Thank you so much for all your arrangements.

Adrienne & Barrie Carter - Canada

We have returned from our African adventure and would like to thank you very much for your part in making this such a wonderful experience. We were lucky enough to time the Great Migration from the Serengeti, which was amazing.

Denise Paterson - Belmont, Australia

Ras Nungwi was a beautiful property, the pristine white beach not more than forty feet from our lovely room, the Indian Ocean sublime. Raza, it was the vacation of a lifetime, again, thanks so much.

Jamie Davis & Liudmila Kondakova - California, United States

Dear Raza, I want to thank you for being the very best travel partner to design and arrange our spectacular trip to Kenya, Tanzania and Zanzibar. I have already recommended you to several of my friends and colleagues.

Pat Bernard, Vice President, Global Channel Sales, Novell Corp - New Hampshire United States
ARE YOU PLANNING TO BOOK AN AFRICAN TRIP TO PEMBA IN TANZANIA?
Do You Need Knowledgeable, Experienced & Specialist Guidance For Your Travels In Pemba ? Let Us Help Plan Your Trip Itinerary Correctly
CONTACT AN AFRICA TRAVEL EXPERT ON PEMBA
HAVE YOU VISITED PEMBA ON AN AFRICA TRIP IN TANZANIA?
Write A Travel Or Tourist Trip Review To Share Your Experiences
WRITE PEMBA REVIEW
AMS BLOG
VIEW ALL -
26 October 2017 by AfricanMecca Safaris, in Blog For AfricanMecca Safaris,Safari Planning Blog Posts - AfricanMecca Safaris

Baggage Guidance & Restrictions On Flying Safaris In Africa Published By Afr...

READ MORE +

07 June 2017 by AfricanMecca Safaris, in Blog For AfricanMecca Safaris,Latest Kenya Blog Posts From AfricanMecca Safaris,Safari Planning Blog Posts - AfricanMecca Safaris

Masai Mara Horseback Riding Safari In Kenya Published By AfricanMecca Safaris | ...

READ MORE +

24 March 2017 by AfricanMecca Safaris, in Blog For AfricanMecca Safaris,Safari Planning Blog Posts - AfricanMecca Safaris

Times Square New York Hosts Kenya Tourism Board & Wilderness Safaris Meet Up...

READ MORE +