Read More About Western Kilimanjaro Lodges & Camps In Northern Tanzania
Kilimanjaro has only a few accommodations located in distinct areas of the park. Select your preferred option below to view individual details of your tour lodge or camp.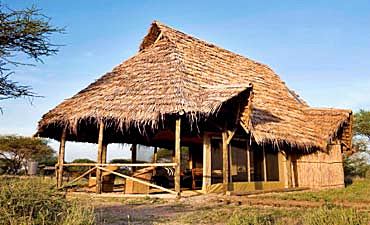 Read More +
KAMBI YA TEMBO
Value Experience - Safari Tier 3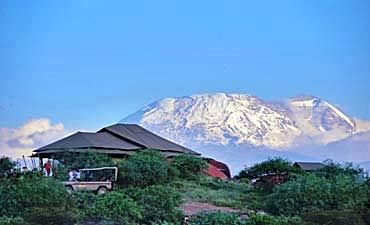 Read More +
SHU'MATA CAMP
Premier Experience - Safari Tier 1
CONTACT AND TALK TO OUR SAFARI EXPERTS TODAY TO KICK-START YOUR TOUR PLANNING PROCESS
Request Tanzania Custom Or Tailor-Made Safari Pricing Based On Your Specific Travel Dates At Your Preferred Safari Tier Camp Or Lodge
CONTACT AN EXPERT ON TANZANIA SAFARI PRICES & TOURS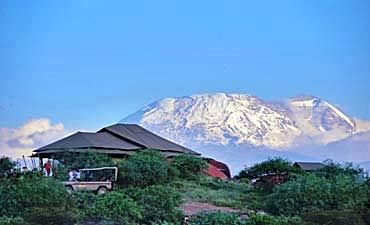 Read More +
WHERE TO STAY IN KILIMANJARO
AfricanMecca lists three excellent safari accommodations in western Kilimanjaro, ranked according to the experiences and standards of hospitality they have to offer under their Safari Tier brand.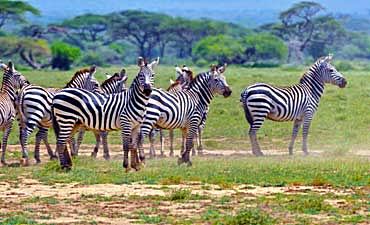 Read More +
SAFARI & TOUR IN KILIMANJARO
Each camp in Western Kilimanjaro offers it own specialized activities, bird-watching safaris, nature walks, game drives including off-road and night safaris, hikes, troute fishing and visits to native villages.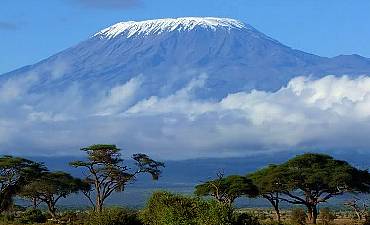 Read More +
BEST TIME TO VISIT KILIMANJARO
The best time to visit the western Kilimanjaro plains on your northern safari of Tanzania will vary according to your interests. In general, animals are easier to spot when foliage is sparse and dry from July to October.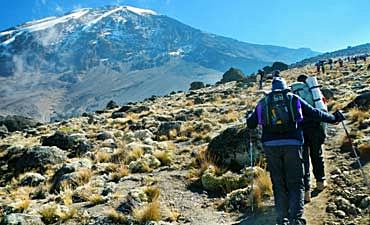 Read More +
KILIMANJARO CLIMBS & TREKS
Your Kilimanjaro dream climb is entirely your own to design. Uhuru Trails by AfricanMecca will work with you to customize exactly the triumphant Tanzanian mountainous quest experience you want.
AFRICANMECCA REVIEWS
What are our Customers saying about us? READ MORE REVIEWS

Loretta and I had a great time on our honeymoon. Simiton, your safari guide in Tanzania was awesome! He was very professional, very accommodating and very knowledgeable. We are already talking about our next trip to Africa!

Loretta and Danny Haag - California, United States

First off, we had the most amazing time ever and wanted to thank you very much. Tanzania proved without a doubt to meet all of our expectations. Every detail was thought of on our trip by AfricanMecca and were are all flawless.

Marcy Burton & Ryan Kerr - Ontario, Canada

We have returned from our African adventure and would like to thank you very much for your part in making this such a wonderful experience. We were lucky enough to time the Great Migration from the Serengeti, which was amazing.

Denise Paterson - Belmont, Australia

Jambo Raza, It was a wonderful experience in Tanzania. Rogers, our guide was superb; knowledgeable, helpful and very friendly. We were treated very well by all your ground team and everything ran smoothly. I enjoyed it all.

Alan Winner, Minnesota, United States

AfricanMecca's professionalism and care understands that what distinguishes Africa is its authenticity, the land, people and wildlife who do not share our world of fashion and fanfare that distinguish so many travel companies today.

Cyril Christo & Marie Wilkinson, Conservation Photographers, Authors & Wildlife Documentary Producers - USA

AfricanMecca Safaris created a remarkable honeymoon tailored to our interests and desires. The quality of service and delivery of experience was unsurpassed. I highly recommend AfricanMecca Safaris to honeymooners, families, or any traveler.

Noorin & Jason Nelson - Maryland, United States

I booked my safari holiday through AfricanMecca. They were the most helpful company I have ever dealt with and I work within the travel industry. I had the most amazing time. The holiday went as clockwork with no hitches anywhere.

Shelley Roberts - Hemel Hempstead, United Kingdom
HAVE YOU VISITED MOUNT KILIMANJARO FOR AN AFRICA SAFARI IN TANZANIA?
Write A Travel Or Tourist Trip Review To Share Your Experiences
WRITE MOUNT KILIMANJARO REVIEW
AMS BLOG
VIEW ALL -
26 October 2017 by AfricanMecca Safaris, in Blog For AfricanMecca Safaris,Safari Planning Blog Posts - AfricanMecca Safaris

Baggage Guidance & Restrictions On Flying Safaris In Africa Published By Afr...

READ MORE +

07 June 2017 by AfricanMecca Safaris, in Blog For AfricanMecca Safaris,Latest Kenya Blog Posts From AfricanMecca Safaris,Safari Planning Blog Posts - AfricanMecca Safaris

Masai Mara Horseback Riding Safari In Kenya Published By AfricanMecca Safaris | ...

READ MORE +

24 March 2017 by AfricanMecca Safaris, in Blog For AfricanMecca Safaris,Safari Planning Blog Posts - AfricanMecca Safaris

Times Square New York Hosts Kenya Tourism Board & Wilderness Safaris Meet Up...

READ MORE +