Safari Fauna Showcase – A Life Of An African Elephant

Safari Fauna Showcase – A Life Of An African Elephant
Published By AfricanMecca Safaris | Blog Categories: Wildlife.

Tembo or Ndovu – the Kiswahili words for the African elephant, a grand animal with a complex behavior that demonstrates a profound connection between individuals. An informal herd of elephants is known as a "family of ," and a safari in the wilds of Africa helps anyone understand the depth of meaning behind the word. In addition to their social structure, elephants are known to be one of the most interesting and intelligent species on the planet.
They are the largest land mammal on earth, and live to be 50 to 70 years old. Elephants spend 16 each day eating the equivalent of 5% of their body weight, and their favorite foods are twigs, leaves, bark, seed pods, fruit. The amount of food consumed requires 50 to 60 gallons of water daily to ensure hydration and digestion. Their second favorite activity is resting, which accounts for three to five hours, followed by playing, bathing, wallowing and dusting.
An elephant's feet are perfectly designed to carry the massive weight of the animal, and also help with traction and sound. In fact, despite their large size, elephants are capable of walking in complete silence.

Over their lifetime, elephants grow 12 teeth on each side of their jaw, six on the bottom and six on the top. The teeth grow from front to back, but only one tooth, and perhaps part of the next, is grown in at any specific time. As a tooth is worn down, it is ejected and replaced with the next tooth in the sequence. At around the age of 25, the last tooth grows in, and the elephant must use the tooth for the remainder of its life. Any excessive wear or damage means that the elephant is unable to eat and will likely starve to death.
Seeing an elephant with enormous tusks is a memorable part of an African wildlife safari. What's even more impressive, though, is that another one-third of the length is inside the skull. Tusks do not indicate gender, as both male and female African elephants have the feature, but one can estimate an elephant's age by tusk length.
When an elephant spread its ears and extends them fully forward, it indicates that something has alarmed or disturbed the animal. If the behavior is followed by a deafening blast from its trunk, the family will join in a circle around the young calves. Relaxed flapping of the ears, though, is the elephant's way of cooling its head and body.

The trunk is likely the most intriguing feature of African elephants. The appendage is quite muscular, allowing the animal to tear down trees and fight for females, yet the two nimble finger-like structures on the end help with grasping objects as delicate as fresh wild berries. Gathering food up to 7 meters high is only part of how elephants use their trunks.
As testimony to their social bonds, elephants often caress each other with their trucks and intertwine them in a display of affection. The familial structure of elephants is of an older female with three or four offspring, and families that are in close proximity know each other well, as demonstrated by the greetings when the families meet at shared watering holes and foraging grounds.
Communication between these pachyderms is primarily done through low grumbling sounds, and elephants also communicate with low-frequency calls that reach others up to 10 kilometers away. The life of an elephant requires much learning, so calves remain with their mothers for several years. If a mother elephant dies or otherwise orphans her calf, a lactating female or several females will care for the youngster.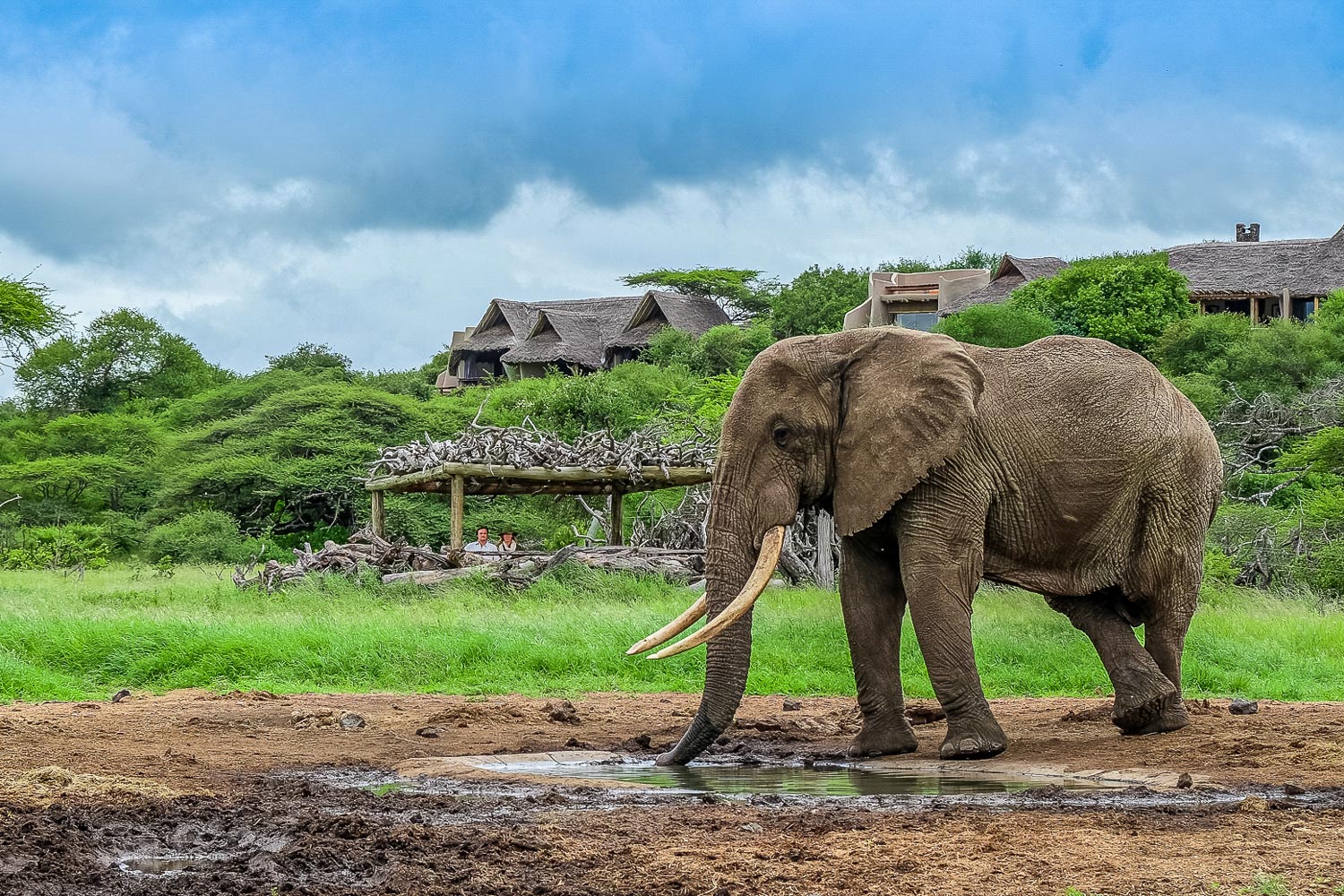 The bond between mother and calf is incredibly strong, and unlike other animals, elephants take care of those that are weak and injured. Even in death, the bond between these animals is strong, as elephants are known to caress and coddle the skeletons of those that have died. One of the most heart-wrenching scenes that unfolds on the African plains is when a calf is not strong enough to keep up with the older elephants, and the mother encourages her calf with gentle prodding.
When she realizes that the calf is simply too weak to continue, she is forced to pursue the family alone, looking back only briefly before leaving her calf alone to die of starvation and thirst. Baby elephants, though, are an absolute delight to watch. Their curiosity often leads them into humorous situations, such as chasing the odd feathered residents near watering holes, prancing through water and attempting to pour water from their trunks into their mouths. With mother ever watchful, these charming young animals explore their worlds with a seemingly endless intrigue.
A few key physical features help discern one elephant from another while on safari, and the most experienced guides know each individual animal. Distinct external anatomy does not always indicate male or female, but males are larger and have longer tusks while females have more pronounced foreheads. To identify an individual, guides look at the tusks and ears. The size, shape and direction of the tusks are unique, as are the tears, nicks and vein patterns of the ears. Another identifier that is being studied is that of a unique "signature growl" for each elephant.


Large herds of elephants are seen in Chobe in Botswana, Tarangire and Selous in Tanzania, South Luangwa in Zambia, Hwange in Zimbabwe, Samburu, Laikipia – Lewa, Amboseli, Chyulu and Tsavo East –  Tsavo West in Kenya, Kruger in South Africa, Etosha in Namibia. Contact AfricanMecca today to plan and book your safari to Eastern and Southern Africa.

BLOG
VIEW ALL -
26 October 2017 by AfricanMecca Safaris, in Blog For AfricanMecca Safaris,Safari Planning Blog Posts - AfricanMecca Safaris

Baggage Guidance & Restrictions On Flying Safaris In Africa Published By Afr...

READ MORE +

07 June 2017 by AfricanMecca Safaris, in Blog For AfricanMecca Safaris,Latest Kenya Blog Posts From AfricanMecca Safaris,Safari Planning Blog Posts - AfricanMecca Safaris

Horseback Riding Safari In Masai Mara (Kenya) Published By AfricanMecca Safaris ...

READ MORE +

24 March 2017 by AfricanMecca Safaris, in Blog For AfricanMecca Safaris,Safari Planning Blog Posts - AfricanMecca Safaris

Times Square New York Hosts Kenya Tourism Board & Wilderness Safaris Meet Up...

READ MORE +
AFRICANMECCA REVIEWS
What are our Customers saying about us? READ MORE REVIEWS

Greetings to you and our most fervent thanks for a wonderful trip of Kenya, Zanzibar, South Africa & Victoria Falls. Everything went very well. This was truly a perfect vacation. Thank you so much for all your arrangements.

Adrienne & Barrie Carter - Canada

Dear Raza, The accommodations you recommended were superb. We loved them all -- Giraffe Manor, Wilderness Trails, Governor's Il Moran, Ngorongoro Crater Lodge and Mnemba Island Lodge.

Pat Bernard, Vice President, Global Channel Sales, Novell Corp - New Hampshire United States

AfricanMecca Safaris created a remarkable honeymoon tailored to our interests and desires. The quality of service and delivery of experience was unsurpassed. I highly recommend AfricanMecca Safaris to honeymooners, families, or any traveler.

Noorin & Jason Nelson - Maryland, United States

We had a great time on your safaris. Thank you very much for all that you did for us. We were in Africa overall for 5 weeks and spent time in South Africa, Zambia, Zimbabwe, Kenya and Tanzania. We just totally loved it.

Bruce and Susie Ironside - New Zealand

I cannot say enough about the quality of AfricanMecca. Their teams in Kenya and Tanzania were top notch. Raza, again thanks to you and your entire organization! We will be repeat customers.

Dan Kobick - Managing Director, PricewaterhouseCoopers - New York, United States

I booked my safari holiday through AfricanMecca. They were the most helpful company I have ever dealt with and I work within the travel industry. I had the most amazing time. The holiday went as clockwork with no hitches anywhere.

Shelley Roberts - Hemel Hempstead, United Kingdom

This is to let you know my guests, The Bryant's, had a wonderful time on the trip Samburu, Masai Mara/Kenya, Chobe/Botswana & Victoria Falls/Zambia. Everything was perfect! Thank you..

Christine Milan - MT Carmel Travel - Connecticut, United States
CONTACT AND TALK TO OUR SAFARI EXPERTS TODAY TO KICK-START YOUR TOUR PLANNING PROCESS
Request Africa Custom Or Tailor-Made Safari Pricing Based On Your Specific Travel Dates At Your Preferred Safari Tier Camp Or Lodge
CONTACT AN EXPERT ON AFRICA SAFARI PRICES & TOURS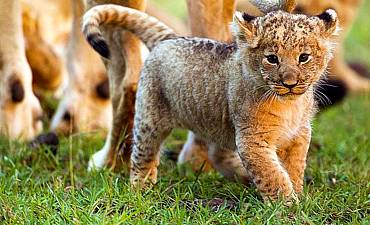 Read More +
SAFARI TRIP IDEAS FOR AFRICA
Review diverse Africa safari experiences available from luxury, honeymoons, photo and family tours to bush walks, birding, balloon trips, horse rides including private, custom and boutique options.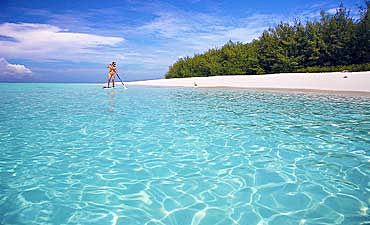 Read More +
BEACH TRIP IDEAS FOR AFRICA
Review diverse Africa seaside experiences available from idyllic beaches and castaway barefoot islands to scuba diving and snorkeling in marine reserves, fishing, dhow cruises and coastal excursions.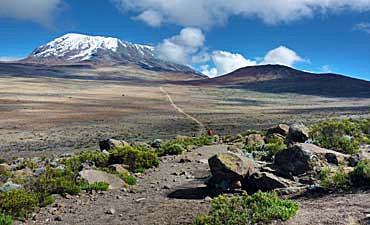 Read More +
AFRICA MOUNTAIN TRIP IDEAS
Review mountain climbing experiences available in Africa – the highest in Africa, Kilimanjaro. Go on guided treks to Mount Kenya, Meru to Ol Doinyo Lengai. Your climb is entirely your own to design.
Comprehensive Africa Safari & Tour Planning Guide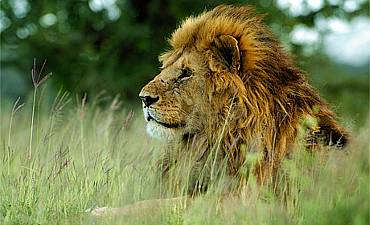 Read More +
SAFARI PRICES FOR AFRICA
Review recommended itineraries and prices of our discerning Africa safaris with the option of customizing your tour based on your needs and preferences.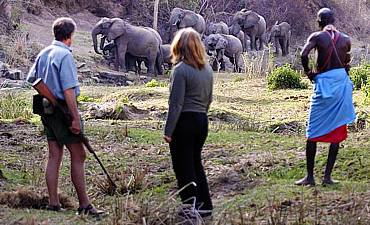 Read More +
AFRICA TRIP IDEAS
Review experiences from wildlife photo safari, horse riding, bush walks, mountain treks, honeymoon to family beach vacation, diving, snorkeling & fishing.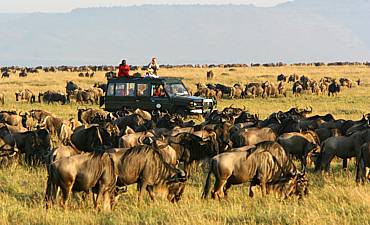 Read More +
PARKS & RESERVES IN AFRICA
Review information on wildlife parks and reserves in Eastern and Southern Africa: Tanzania, South Africa, Kenya, Botswana, Zambia and other countries.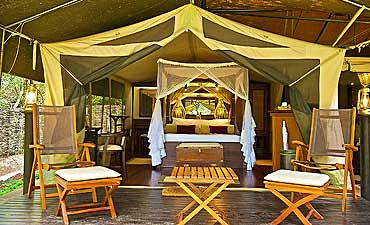 Read More +
ACCOMMODATIONS IN AFRICA
Review information on safari camps, lodges, city hotels, beach resorts in Africa's pristine wilderness, cities, Swahili coastal shores and idyllic islands.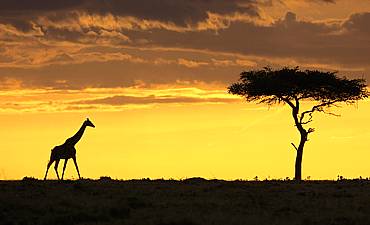 Read More +
BEST TIME TO VISIT AFRICA
Review details on the best time to go to Africa to visit its diverse wildlife wildernesses, lakes, rivers, mountains, forests, islands, beaches and other ecologies.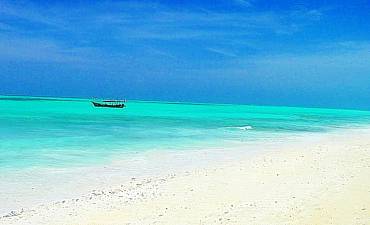 Read More +
BEACHES & ISLANDS OF AFRICA
Review Africa's beautiful Indian Ocean coast and islands where the turquoise waters tenderly wash up white sand beaches that create a serene ambience.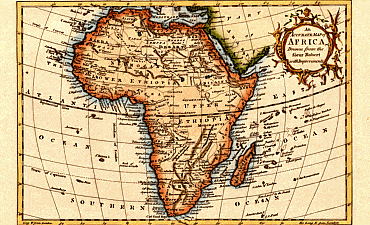 Read More +
AFRICAN COUNTRY PROFILES
Review information and travel tips on African countries: climate, culture, geography, history, tipping guide, entry requirements, what to pack and wear and more.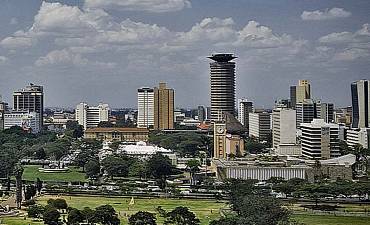 Read More +
CITY DAY TOURS FOR AFRICA
Review full or half day city tour options for Cape Town, Nairobi, Johannesburg, Zanzibar etc. Experiences can be customized around your vacation travels.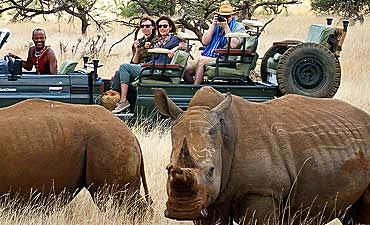 Read More +
TOP 12 REASONS TO VISIT AFRICA
There are infinite reasons to visit Africa e.g wildlife safaris, gorilla and chimp treks, birding, beaches, mountain climbing, cultural tours and more.
ARE YOU PLANNING TO BOOK AN AFRICAN SAFARI?
Do You Need Knowledgeable, Experienced & Specialist Guidance For Your Travels In Africa? Let Us Help Plan Your Trip Itinerary Correctly
CONTACT AN AFRICA VACATION EXPERT
EXPLORE MORE ON NATIONAL PARKS, CAMPS, LODGES, BEACHES & RESORTS IN AFRICA
HAVE YOU VISITED AFRICA FOR A SAFARI, BEACH OR ANY OTHER TOUR VACATION?
Write A Travel Or Tourist Trip Review To Share Your Experiences
WRITE AFRICA TRIP REVIEW