Read More About Kigoma & Lake Tanganyika Hotels In Western Tanzania
Kigoma has only few lakeside accommodations. As a recommendation, we have highlighted the below Kigoma hotel and surrounding camps and lodges at Gombe and Mahale Parks on Lake Tanganyika.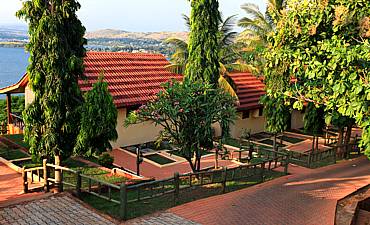 Read More +
KIGOMA HILLTOP HOTEL
Deluxe Experience - Hotel Tier 2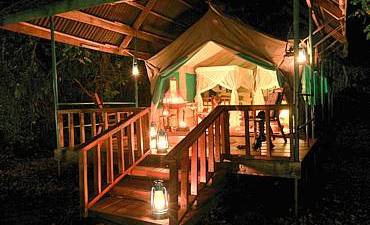 Read More +
MBALI MBALI GOMBE LODGE
Deluxe Experience - Safari Tier 2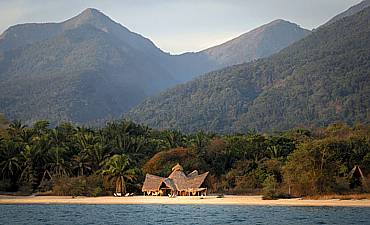 Read More +
GREYSTOKE MAHALE
Premier Experience - Safari Tier 1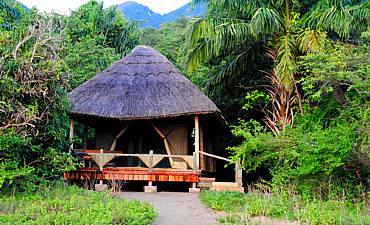 Read More +
MBALI MBALI MAHALE LODGE
Deluxe Experience - Safari Tier 2
CONTACT AND TALK TO OUR SAFARI EXPERTS TODAY TO KICK-START YOUR TOUR PLANNING PROCESS
Request Tanzania Custom Or Tailor-Made Safari Pricing Based On Your Specific Travel Dates At Your Preferred Safari Tier Camp Or Lodge
CONTACT AN EXPERT ON TANZANIA SAFARI PRICES & TOURS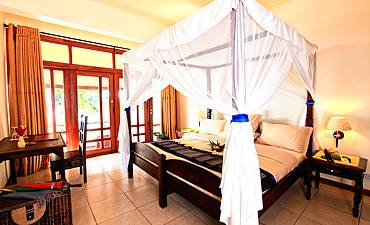 Read More +
WHERE TO STAY IN KIGOMA
AfricanMecca recommends two hotels in Kigoma based on its Hotel Tier ranking. The first is Kigoma Hilltop Hotel which ranks as a deluxe option while Lake Tanganyika Hotel ranks as a value lodging.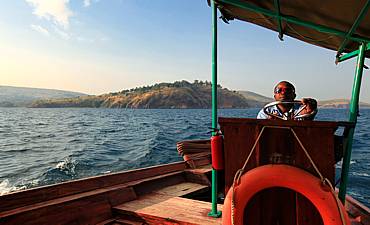 Read More +
TOUR KIGOMA ATTRACTIONS
Kigoma has a traditional market packed with life and color which you can tour. You can also visit the the historic town of Ujiji, a few kilometers from Kigoma, where Henry Stanley met David Livingstone.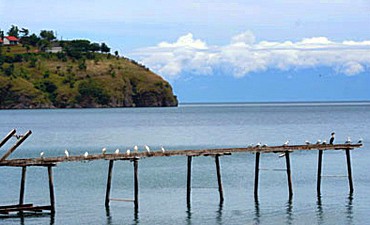 Read More +
BEST TIME TO VISIT KIGOMA
The climate of Kigoma is mild and tropical, due to its proximity to the equator and altitude. In the balmy, dry season from June to October, it is easier to access the varied town and lake activities.
AFRICANMECCA REVIEWS
What are our Customers saying about us? READ MORE REVIEWS

I booked my safari holiday through AfricanMecca. They were the most helpful company I have ever dealt with and I work within the travel industry. I had the most amazing time. The holiday went as clockwork with no hitches anywhere.

Shelley Roberts - Hemel Hempstead, United Kingdom

Congratulations, the organisation by AfricanMecca was perfect. As to Mahale we spent 4 memorable days in that beautiful scenery, with plenty of Chimp viewing, a lovable crew and good food. Thanks once again for the top service.

Danielle and Walter Rohrer - Hoerhausen, Switzerland

Dear Raza, We want to thank all the AfricanMecca team and the people who had made possible such an unforgettable honeymoon. Thanks to Nkungwe Beach Lodge (a paradise on earth) for all their attentions in such a remote and beautiful spot.

Toni & Raquel Salat - Barcelona, Spain

I recently returned from a trip to Tanzania with a party of eleven people (Canisius College school group) visiting remote Chimpanzee and Wildlife in Gombe, Mahale, Selous. I am pleased to report that I was entirely satisfied in every respect.

Dr. Michael Noonan - Professor At Canisius College - New York, United States

AfricanMecca's professionalism and care understands that what distinguishes Africa is its authenticity, the land, people and wildlife who do not share our world of fashion and fanfare that distinguish so many travel companies today.

Cyril Christo & Marie Wilkinson, Conservation Photographers, Authors & Wildlife Documentary Producers - USA

We saw more than 20 chimpanzees including chimps I've read about -- Freud, Faustino, Wilkie... so amazing. We had an absolutely amazing trip in Arusha, Serengeti and Gombe - everything went smooth as silk. Thank you so much Raza

Tiffany Heitz & Lesley Smith - California, United States

We had a wonderful time on our chimpanzee safari in Mahale Mountains National Park. The services were outstanding. The guides were knowledgeable and led us to several very nice viewing opportunities. Asante sana.

Dave and Sara Howe - Washington, United States
ARE YOU PLANNING TO BOOK AN AFRICAN SAFARI TRIP TO KIGOMA IN TANZANIA?
Do You Need Knowledgeable, Experienced & Specialist Guidance For Your Travels In Kigoma ? Let Us Help Plan Your Trip Itinerary Correctly
CONTACT AN AFRICA TRAVEL EXPERT ON KIGOMA
HAVE YOU VISITED KIGOMA FOR AN AFRICA SAFARI IN TANZANIA?
Write A Travel Or Tourist Trip Review To Share Your Experiences
WRITE KIGOMA REVIEW
AMS BLOG
VIEW ALL -
26 October 2017 by AfricanMecca Safaris, in Blog For AfricanMecca Safaris,Safari Planning Blog Posts - AfricanMecca Safaris

Baggage Guidance & Restrictions On Flying Safaris In Africa Published By Afr...

READ MORE +

07 June 2017 by AfricanMecca Safaris, in Blog For AfricanMecca Safaris,Latest Kenya Blog Posts From AfricanMecca Safaris,Safari Planning Blog Posts - AfricanMecca Safaris

Masai Mara Horseback Riding Safari In Kenya Published By AfricanMecca Safaris | ...

READ MORE +

24 March 2017 by AfricanMecca Safaris, in Blog For AfricanMecca Safaris,Safari Planning Blog Posts - AfricanMecca Safaris

Times Square New York Hosts Kenya Tourism Board & Wilderness Safaris Meet Up...

READ MORE +