An Overview Of AfricanMecca Hotel Tiers
AfricanMecca Hotel Tiers apply a comparative ranking system to city and town accommodations. Prospective guests can form a clear idea of what to expect for their money. The tier system balances a number of variables to form a comparative value scale on three different levels. Indicators include location and amenities.
Location comprehends the visual appearance of site and surroundings, convenience of position and ease of access. Distance, comfort and convenience of travel from the airport and from places of cultural and historical interest are all taken into account. A secluded, private position in an easily reached metropolis ranks higher than a crowded, city center venue.
A city hotel with a unique character, in a desirable area, comfortable, well-designed, and welcoming, not overcrowded and offering exemplary personalized service, is in the highest tier, and priced accordingly. Expect first-class international cuisine and personal attention from skillful, knowledgeable and experienced staff with cheerful courtesy at all levels, from management to housekeeping assistants.

Ease of all transactions from registration to final settlement are an important factor, no less than guaranteed availability of room service, laundry, babysitting, Internet Wi-Fi, booking assistance for city attractions and transport, security, conference and group dining facilities. The evaluation is necessarily complex but is done for you by varied AfricanMecca teams to afford peace of mind for travel in Africa.
Architecture, decor and furnishings of individual rooms and suites, availability of public areas, lounges, libraries, dining rooms, restaurants, boutiques and bars, not to mention gym, swimming pools, wellness center, from steam room, sauna to spa are all considered. Maintenance of public and private areas and gardens, and the availability of entertainment and other activities, tours, and educational programs are important especially if reception can provide city travel information, leaflets, maps, and timetables. Another factor is the importance of good links with local communities, leaders and businesses, as well as a responsible and eco-aware management policy.

*Price guide is per day/person sharing a double or twin room. Single room supplements may apply for certain travel months and accommodations.
10 to 30 Rooms
Excellent
Convenient
Outstanding
Distinctive
Finest
Sumptuous
Upmarket
Exclusive
From $350 to $500+
30 to 60 Rooms
Very Good
Accessible
Superior
Standard
Applaudable
Appetizing
Mid-range
Discerning
From $200 to $350+
60 to 150+ Rooms
Good
Reachable
Average
Adequate
Acceptable
Palatable
Budget
Mass
From $150 to $200+
AFRICANMECCA REVIEWS
What are our Customers saying about us? READ MORE REVIEWS

Greetings to you and our most fervent thanks for a wonderful trip of Kenya, Zanzibar, South Africa & Victoria Falls. Everything went very well. This was truly a perfect vacation. Thank you so much for all your arrangements.

Adrienne & Barrie Carter - Canada

Dear Raza, The accommodations you recommended were superb. We loved them all -- Giraffe Manor, Wilderness Trails, Governor's Il Moran, Ngorongoro Crater Lodge and Mnemba Island Lodge.

Pat Bernard, Vice President, Global Channel Sales, Novell Corp - New Hampshire United States

AfricanMecca Safaris created a remarkable honeymoon tailored to our interests and desires. The quality of service and delivery of experience was unsurpassed. I highly recommend AfricanMecca Safaris to honeymooners, families, or any traveler.

Noorin & Jason Nelson - Maryland, United States

We had a great time on your safaris. Thank you very much for all that you did for us. We were in Africa overall for 5 weeks and spent time in South Africa, Zambia, Zimbabwe, Kenya and Tanzania. We just totally loved it.

Bruce and Susie Ironside - New Zealand

I cannot say enough about the quality of AfricanMecca. Their teams in Kenya and Tanzania were top notch. Raza, again thanks to you and your entire organization! We will be repeat customers.

Dan Kobick - Managing Director, PricewaterhouseCoopers - New York, United States

I booked my safari holiday through AfricanMecca. They were the most helpful company I have ever dealt with and I work within the travel industry. I had the most amazing time. The holiday went as clockwork with no hitches anywhere.

Shelley Roberts - Hemel Hempstead, United Kingdom

This is to let you know my guests, The Bryant's, had a wonderful time on the trip Samburu, Masai Mara/Kenya, Chobe/Botswana & Victoria Falls/Zambia. Everything was perfect! Thank you..

Christine Milan - MT Carmel Travel - Connecticut, United States
Hotel Tier 1 - Premier Experience
Hotel Tier 1 is the epitome of excellence, offering unbeatable levels of pampered personal service, stylish comfort, and luxury convenience, with international haute cuisine, few on an all-inclusive tariff. It is designed for the discerning and boutique African holiday makers who demands quality above all. You pay for, and get the very best with exceeding your expectation. Usually sited in a quiet, exclusive location, away from heavy traffic and main tourist routes, and generally catering for a small number of special guests, it provides exclusive, subtle opulence within striking distance of the metropolis.

Hotel Tier 2 - Deluxe Experience
Anything falling short of Hotel Tier I standards in even the smallest attribute is relegated to Hotel Tier 2, a deluxe experience, often in a larger hotel with more guests and less personalization than a Hotel Tier 1. Possibly sited in residential suburbs, a short journey from the city center or even in the city center itself, it will provide a happy blend of convenience and businesslike approach. Quarters are still spacious, well-designed, clean and superiorly comfortable. Staff are capable and attentive. Meals are delicious and plentiful. The atmosphere is friendly and helpful, but although standards are generally excellent, they are less opulent and luxurious in comparison.

Hotel Tier 3 - Value Experience
For guests who are less interested in luxury, but who desire a convenient place to stay for the night, Hotel Tier 3 offers a budget conscious approach. Economies in accommodation derive from more crowded locations often catering to a regular corporate clientele, or to younger or more independent travelers on an adventure vacation, less concerned with their creature comforts. A no-frills approach to a high guest turnover is reflected in impersonal and regimented service to a stricter timetable, with simple but adequate meals often presented buffet style. Smaller hostelries attract less demanding travelers on African safaris who accept less rigid standards at a lower cost.

CONTACT AND TALK TO OUR SAFARI EXPERTS TODAY TO KICK-START YOUR TOUR PLANNING PROCESS
Request Africa Custom Or Tailor-Made Safari Pricing Based On Your Specific Travel Dates At Your Preferred Safari Tier Camp Or Lodge
CONTACT AN EXPERT ON AFRICA SAFARI PRICES & TOURS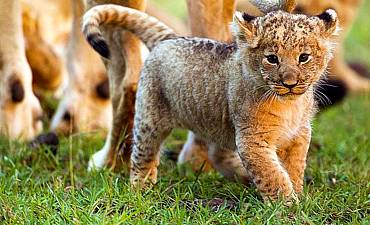 Read More +
SAFARI TRIP IDEAS FOR AFRICA
Review diverse Africa safari experiences available from luxury, honeymoons, photo and family tours to bush walks, birding, balloon trips, horse rides including private, custom and boutique options.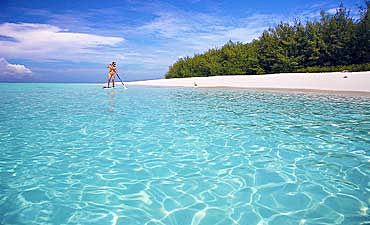 Read More +
BEACH TRIP IDEAS FOR AFRICA
Review diverse Africa seaside experiences available from idyllic beaches and castaway barefoot islands to scuba diving and snorkeling in marine reserves, fishing, dhow cruises and coastal excursions.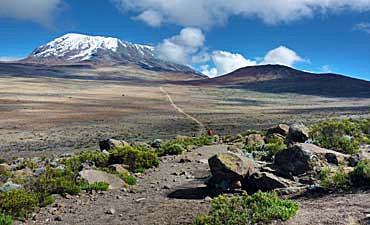 Read More +
AFRICA MOUNTAIN TRIP IDEAS
Review mountain climbing experiences available in Africa – the highest in Africa, Kilimanjaro. Go on guided treks to Mount Kenya, Meru to Ol Doinyo Lengai. Your climb is entirely your own to design.
Comprehensive Africa Safari & Tour Planning Guide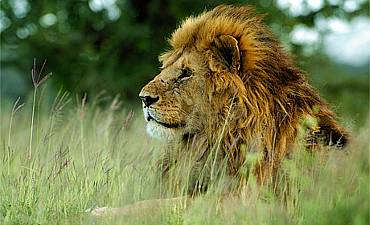 Read More +
SAFARI PRICES FOR AFRICA
Review recommended itineraries and prices of our discerning Africa safaris with the option of customizing your tour based on your needs and preferences.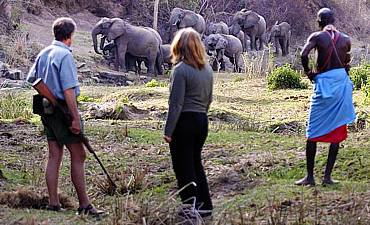 Read More +
AFRICA TRIP IDEAS
Review experiences from wildlife photo safari, horse riding, bush walks, mountain treks, honeymoon to family beach vacation, diving, snorkeling & fishing.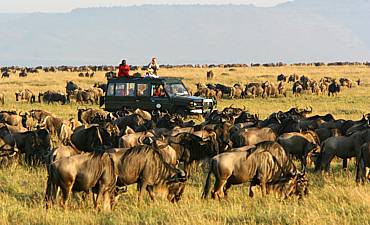 Read More +
PARKS & RESERVES IN AFRICA
Review information on wildlife parks and reserves in Eastern and Southern Africa: Tanzania, South Africa, Kenya, Botswana, Zambia and other countries.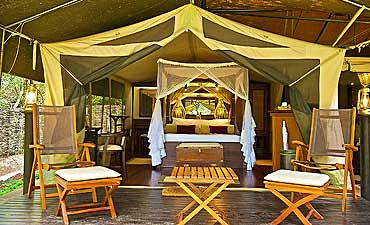 Read More +
ACCOMMODATIONS IN AFRICA
Review information on safari camps, lodges, city hotels, beach resorts in Africa's pristine wilderness, cities, Swahili coastal shores and idyllic islands.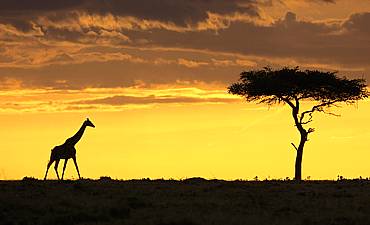 Read More +
BEST TIME TO VISIT AFRICA
Review details on the best time to go to Africa to visit its diverse wildlife wildernesses, lakes, rivers, mountains, forests, islands, beaches and other ecologies.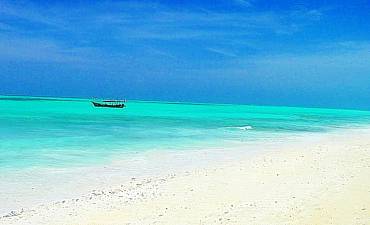 Read More +
BEACHES & ISLANDS OF AFRICA
Review Africa's beautiful Indian Ocean coast and islands where the turquoise waters tenderly wash up white sand beaches that create a serene ambience.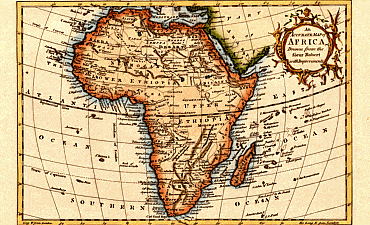 Read More +
AFRICAN COUNTRY PROFILES
Review information and travel tips on African countries: climate, culture, geography, history, tipping guide, entry requirements, what to pack and wear and more.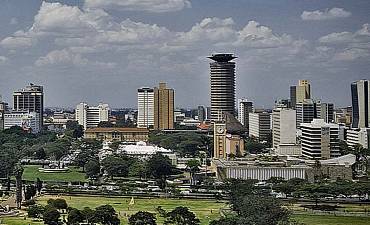 Read More +
CITY DAY TOURS FOR AFRICA
Review full or half day city tour options for Cape Town, Nairobi, Johannesburg, Zanzibar etc. Experiences can be customized around your vacation travels.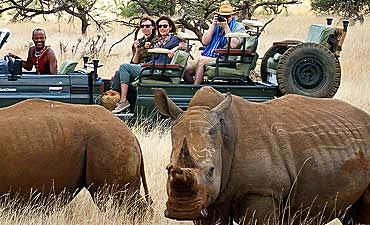 Read More +
TOP 12 REASONS TO VISIT AFRICA
There are infinite reasons to visit Africa e.g wildlife safaris, gorilla and chimp treks, birding, beaches, mountain climbing, cultural tours and more.
ARE YOU PLANNING TO BOOK AN AFRICAN SAFARI?
Do You Need Knowledgeable, Experienced & Specialist Guidance For Your Travels In Africa? Let Us Help Plan Your Trip Itinerary Correctly
CONTACT AN AFRICA VACATION EXPERT
EXPLORE MORE ON NATIONAL PARKS, CAMPS, LODGES, BEACHES & RESORTS IN AFRICA
HAVE YOU VISITED AFRICA FOR A SAFARI, BEACH OR ANY OTHER TOUR VACATION?
Write A Travel Or Tourist Trip Review To Share Your Experiences
WRITE AFRICA TRIP REVIEW
AMS BLOG
VIEW ALL -
26 October 2017 by AfricanMecca Safaris, in Blog For AfricanMecca Safaris,Safari Planning Blog Posts - AfricanMecca Safaris

Baggage Guidance & Restrictions On Flying Safaris In Africa Published By Afr...

READ MORE +

07 June 2017 by AfricanMecca Safaris, in Blog For AfricanMecca Safaris,Latest Kenya Blog Posts From AfricanMecca Safaris,Safari Planning Blog Posts - AfricanMecca Safaris

Masai Mara Horseback Riding Safari In Kenya Published By AfricanMecca Safaris | ...

READ MORE +

24 March 2017 by AfricanMecca Safaris, in Blog For AfricanMecca Safaris,Safari Planning Blog Posts - AfricanMecca Safaris

Times Square New York Hosts Kenya Tourism Board & Wilderness Safaris Meet Up...

READ MORE +