Amazing Serengeti Wildebeest Migration Safari At Kimondo Camp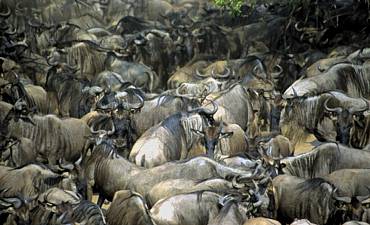 Amazing Serengeti Wildebeest Migration Safari At Kimondo Camp
Below Review First Appeared On Our Google Reviews Page
I cannot recommend AfricanMecca Safaris highly enough. I have just returned from an amazing safari in the Serengeti (early October 2019). It was a last minute thing organized around a work trip and Raza pulled out all the stops to organize a truly incredible safari experience for me at very short notice.  He was very patient with my hundreds of questions, as I found it hard to know where to go in Tanzania and what choices to make. He provided a few sample itineraries with different locations and price ranges, and supported me with lots of information to ensure I was happy with my choice.
In the end I decided to visit northern Serengeti. My first night I stayed in Serena Hotel in Arusha which was lovely, though I arrived late and left early so didn't get to see much of it. I then got a tiny plane up to Lamai airstrip near the Kenya border, stopping a couple of times on the way to drop off and pick up other passengers, which meant I got to see Lake Manyara and the flamingos and Ngorongoro Crater from the air. The little bush planes are an amazing experience in themselves – landing and taking off from dirt airstrips surrounded by zebra and wildebeest.
For 3 nights I stayed in Kimondo mobile migration camp, which I would highly recommend. It's a beautiful camp run by lovely people – the camp manager Richard is great, as are Michael, the chef and the whole team of staff. They were all incredibly welcoming. They also had amazing guides – Moingo was my guide and he was so knowledgeable and gave us an amazing experience. I saw so many beautiful animals up really close like a few feet away – hundreds of elephants, about 20 lions, 2 cheetahs, lots of giraffes, zebras, hippos and many more (baboons, wildebeest, monkeys, warthogs, antelopes, ostriches, vultures, eagles, crocodiles, tortoises, impala, mongooses, hyenas, jackals…and I know I'm forgetting lots of animals).
This is partly because there is so much wildlife in the Serengeti but also because my guide Moinga and trainee guide Nang'ida were so skilled in spotting animals, knowing where they were likely to be, and knowing how to approach so you could get really close without interrupting or bothering the animals.  I saw three crossings in three days which were truly spectacular (thousands of wildebeest crossing the Mara river, with some zebras). I saw two kills – a crocodile killing a zebra drinking in the river and another crocodile a wildebeest during a crossing. One night a hippo came to visit my tent which was an amazing experience!
Kimondo camp manages to strike a great balance between luxury and authenticity – the food is incredible and there is a mobile bar serving anything you could want to drink at any time. You have an outdoor shower looking out in total privacy onto the wildebeest and zebra as you wash – an incredible experience! You eat together in the evening, so meet lots of interesting people both staff (management, guides, catering etc) and other guests. Kimondo camp is part of Asilia, and I was really impressed with the company – there is a real focus on conservation, the environment, education and giving back to local communities (demonstrated in terms of who is hired, and community outreach to local schools etc). Overall it was a truly unforgettable experience.
The customer service and support that you get with AfricanMecca Safaris is exceptional. I had an issue with the flight I had booked from New York to Tanzania which meant I landed in a different airport (Dar Es Salaam rather than Kilimanjaro as planned) and Raza was extremely helpful in quickly finding me a flight from Dar to Kilimanjaro and changing the arrangements with the team on the ground to ensure I got collected and made it to my safari starting point on time. He stayed in touch throughout the experience which meant I felt in very safe hands, which is particularly good when you're traveling solo as I was.
I would wholeheartedly recommend working with African Mecca Safaris. The local knowledge and bespoke support was really impressive. Asante sana, Raza and team!
Flora Alexander
United States
Categories: AfricanMecca Safaris Reviews
AfricanMecca Customer Ratings
AFRICANMECCA REVIEWS
What are our Customers saying about us? READ MORE REVIEWS

Greetings to you and our most fervent thanks for a wonderful trip of Kenya, Zanzibar, South Africa & Victoria Falls. Everything went very well. This was truly a perfect vacation. Thank you so much for all your arrangements.

Adrienne & Barrie Carter - Canada

Dear Raza, The accommodations you recommended were superb. We loved them all -- Giraffe Manor, Wilderness Trails, Governor's Il Moran, Ngorongoro Crater Lodge and Mnemba Island Lodge.

Pat Bernard, Vice President, Global Channel Sales, Novell Corp - New Hampshire United States

AfricanMecca Safaris created a remarkable honeymoon tailored to our interests and desires. The quality of service and delivery of experience was unsurpassed. I highly recommend AfricanMecca Safaris to honeymooners, families, or any traveler.

Noorin & Jason Nelson - Maryland, United States

We had a great time on your safaris. Thank you very much for all that you did for us. We were in Africa overall for 5 weeks and spent time in South Africa, Zambia, Zimbabwe, Kenya and Tanzania. We just totally loved it.

Bruce and Susie Ironside - New Zealand

I cannot say enough about the quality of AfricanMecca. Their teams in Kenya and Tanzania were top notch. Raza, again thanks to you and your entire organization! We will be repeat customers.

Dan Kobick - Managing Director, PricewaterhouseCoopers - New York, United States

I booked my safari holiday through AfricanMecca. They were the most helpful company I have ever dealt with and I work within the travel industry. I had the most amazing time. The holiday went as clockwork with no hitches anywhere.

Shelley Roberts - Hemel Hempstead, United Kingdom

This is to let you know my guests, The Bryant's, had a wonderful time on the trip Samburu, Masai Mara/Kenya, Chobe/Botswana & Victoria Falls/Zambia. Everything was perfect! Thank you..

Christine Milan - MT Carmel Travel - Connecticut, United States
BLOG
VIEW ALL -
26 October 2017 by AfricanMecca Safaris, in Blog For AfricanMecca Safaris,Safari Planning Blog Posts - AfricanMecca Safaris

Baggage Guidance & Restrictions On Flying Safaris In Africa Published By Afr...

READ MORE +

07 June 2017 by AfricanMecca Safaris, in Blog For AfricanMecca Safaris,Latest Kenya Blog Posts From AfricanMecca Safaris,Safari Planning Blog Posts - AfricanMecca Safaris

Masai Mara Horseback Riding Safari In Kenya Published By AfricanMecca Safaris | ...

READ MORE +

24 March 2017 by AfricanMecca Safaris, in Blog For AfricanMecca Safaris,Safari Planning Blog Posts - AfricanMecca Safaris

Times Square New York Hosts Kenya Tourism Board & Wilderness Safaris Meet Up...

READ MORE +
CONTACT AND TALK TO OUR SAFARI EXPERTS TODAY TO KICK-START YOUR TOUR PLANNING PROCESS
Request Africa Custom Or Tailor-Made Safari Pricing Based On Your Specific Travel Dates At Your Preferred Safari Tier Camp Or Lodge
CONTACT AN EXPERT ON AFRICA SAFARI PRICES & TOURS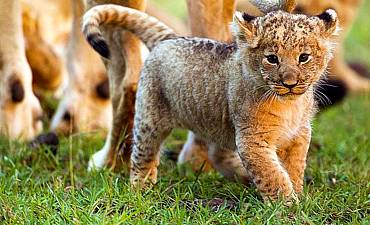 Read More +
SAFARI TRIP IDEAS FOR AFRICA
Review diverse Africa safari experiences available from luxury, honeymoons, photo and family tours to bush walks, birding, balloon trips, horse rides including private, custom and boutique options.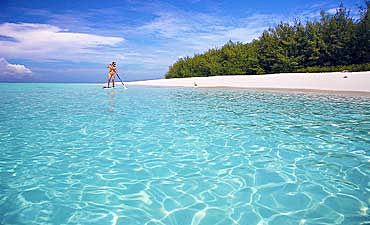 Read More +
BEACH TRIP IDEAS FOR AFRICA
Review diverse Africa seaside experiences available from idyllic beaches and castaway barefoot islands to scuba diving and snorkeling in marine reserves, fishing, dhow cruises and coastal excursions.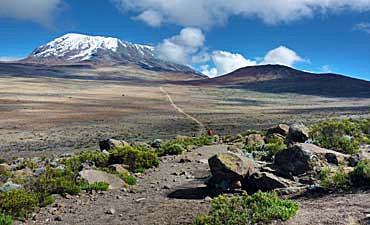 Read More +
AFRICA MOUNTAIN TRIP IDEAS
Review mountain climbing experiences available in Africa – the highest in Africa, Kilimanjaro. Go on guided treks to Mount Kenya, Meru to Ol Doinyo Lengai. Your climb is entirely your own to design.
Comprehensive Africa Safari & Tour Planning Guide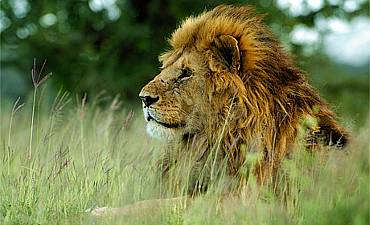 Read More +
SAFARI PRICES FOR AFRICA
Review recommended itineraries and prices of our discerning Africa safaris with the option of customizing your tour based on your needs and preferences.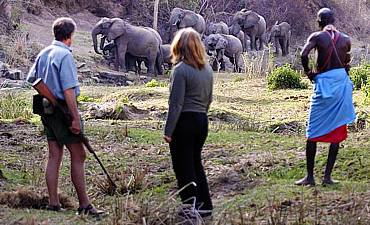 Read More +
AFRICA TRIP IDEAS
Review experiences from wildlife photo safari, horse riding, bush walks, mountain treks, honeymoon to family beach vacation, diving, snorkeling & fishing.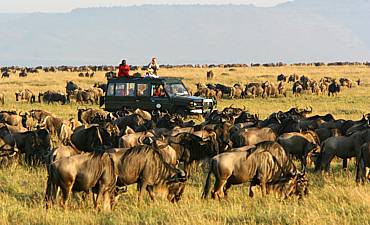 Read More +
PARKS & RESERVES IN AFRICA
Review information on wildlife parks and reserves in Eastern and Southern Africa: Tanzania, South Africa, Kenya, Botswana, Zambia and other countries.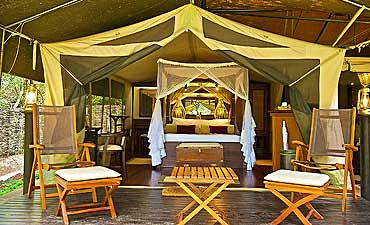 Read More +
ACCOMMODATIONS IN AFRICA
Review information on safari camps, lodges, city hotels, beach resorts in Africa's pristine wilderness, cities, Swahili coastal shores and idyllic islands.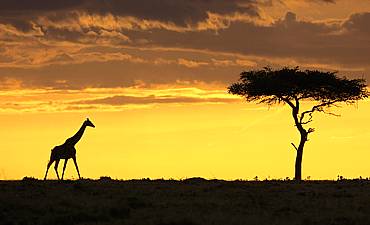 Read More +
BEST TIME TO VISIT AFRICA
Review details on the best time to go to Africa to visit its diverse wildlife wildernesses, lakes, rivers, mountains, forests, islands, beaches and other ecologies.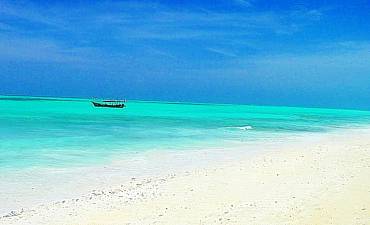 Read More +
BEACHES & ISLANDS OF AFRICA
Review Africa's beautiful Indian Ocean coast and islands where the turquoise waters tenderly wash up white sand beaches that create a serene ambience.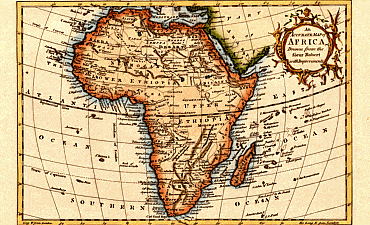 Read More +
AFRICAN COUNTRY PROFILES
Review information and travel tips on African countries: climate, culture, geography, history, tipping guide, entry requirements, what to pack and wear and more.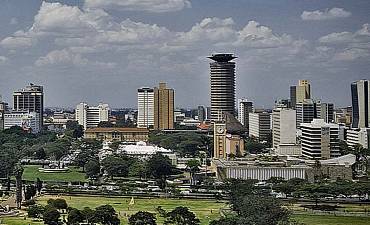 Read More +
CITY DAY TOURS FOR AFRICA
Review full or half day city tour options for Cape Town, Nairobi, Johannesburg, Zanzibar etc. Experiences can be customized around your vacation travels.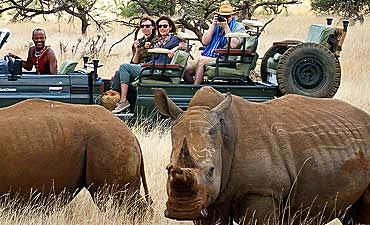 Read More +
TOP 12 REASONS TO VISIT AFRICA
There are infinite reasons to visit Africa e.g wildlife safaris, gorilla and chimp treks, birding, beaches, mountain climbing, cultural tours and more.
ARE YOU PLANNING TO BOOK AN AFRICAN SAFARI?
Do You Need Knowledgeable, Experienced & Specialist Guidance For Your Travels In Africa? Let Us Help Plan Your Trip Itinerary Correctly
CONTACT AN AFRICA VACATION EXPERT
EXPLORE MORE ON NATIONAL PARKS, CAMPS, LODGES, BEACHES & RESORTS IN AFRICA
HAVE YOU VISITED AFRICA FOR A SAFARI, BEACH OR ANY OTHER TOUR VACATION?
Write A Travel Or Tourist Trip Review To Share Your Experiences
WRITE AFRICA TRIP REVIEW