Thanks To The AfricanMecca Team For A Most Exceptional Tanzania Trip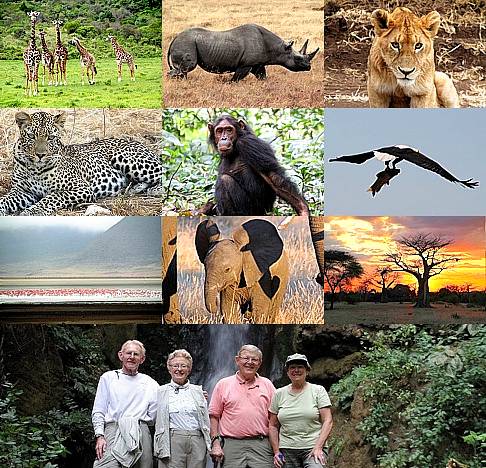 Thanks To The AfricanMecca Team For A Most Exceptional Tanzania Trip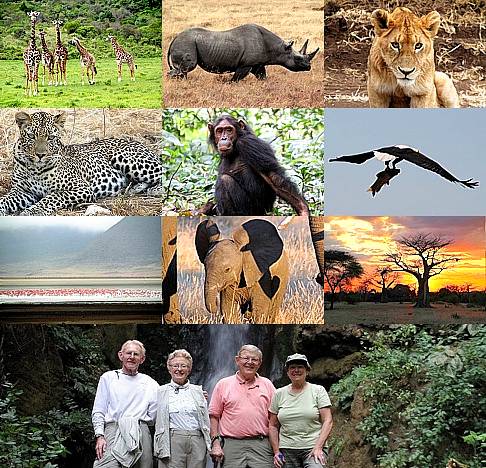 We have just recently returned from our trip to Tanzania.  There were four of us including myself, my wife and our friends that we have been traveling with for 20 years.  By way of background, we are very experienced travelers, have visited over 40 countries, several more than once, and this was our third visit to Tanzania.  As a result, our objective was to have some different experiences and visit new areas.
The ladies in our party are fans of Jane Goodall so Gombe was on the list, we couldn't imagine a trip there without visiting Ngorongoro Crater and a combination of Ruaha and Selous looked to get us new experiences and an ability to get out of the vehicles and do some nature walking.  While looking for an "upscale" trip, the primary objective was to optimize our overall experience and not just opt for the fanciest places.

Tying all this together was the challenge…..and I started to approach safari packagers that could help us.  In that process I came to know, appreciate and work more and more with AfricanMecca, specifically Raza Visram.  With today's access to the web, finding data on our options was easy and I quickly filled a binder with all the places we could stay…but I lacked a sense of what they were really like and an ability to tie it all together. 
This is where Raza excelled!  In the many hours I spent both on the phone with him and exchanging emails, I found that he had personally been to almost all the camps and could provide the insight we needed….and had the patience to walk us through the selection process.  
Our trip entailed 17 days in-country with the first two nights at the Hatari Lodge adjacent to Arusha National Park and a short hop from the Kilimanjaro Airport.  We had flown straight through from San Diego and Hatari was the perfect place to recover and acclimate.  The lodge is lovely with a warm and friendly staff and giraffe at your doorstep in the morning.  The park is high in the foothills of Mt Meru and it is very lush. There are no major predators in the park, but it is giraffe heaven with "easy" game drives and is a perfect way to break-into the safari routine.
Next we drove to the Ngorongoro Crater for an afternoon game drive and spent the night at the Crater Lodge.  The crater was spectacular as always and is one of the true natural wonders of the world.  This was our second visit to the Crater Lodge, this first a year after it opened, and it has held up well.  They were full and our only complaint was they insisted on seating everyone sequentially for dinner but started the seating after 8:00 PM…which would be fine in a normal big city environment.  However, getting up from a very nice dinner at 11:00 PM and then having a 5:30AM wake up for our game drive (which is really why you are there) is not civilized!
After our morning game drive in the crater we drove back to the Lake Manyara airport where Raza had arranged for us to be picked up by a chartered plane and flown to Kigoma, 5 1/2 hours with a stop-over in Tabora to refuel, and then ferried the next day to Mbali Mbali Gombe Lodge.  Our experience at the camp was exceptional!  This is a classic case of where you don't need all the frills of a Crater Lodge to be more than very comfortable, and a with an extremely friendly and professional staff making for a wonderful visit.  It also helped that we were able to see the chimps every day!
Another charter flight, back through Tabora, took us to Ruaha National Park and Mwagusi Camp.  This is one of the first camps in Ruaha and has been owned and operated by Chris Fox since it opened more than 20 years ago.  Their theme is "understated elegance" and all of us can attest to the fact that that they more than achieved their objective. 
Every facet to the facility and equipment was exceptionally well maintained, the staff was professional and very accommodating, the food was excellent and watching the animals wandering along the dry river in front of our banda very afternoon was a delight.  We can't begin to say enough good things about our stay there.
Ruaha was everything we had hoped it would be.  The primary animals were impalas..they were everywhere!  But, during the course of our visit we also saw a lot of elephants plus lion, giraffe, hippos, cape buffalo, mongoose, bushbuck, jackals, kudus, warthogs, and leopard twice….and more that I can't remember plus a profusion of birds.  Our game walk was more eventful than planned, but very memorable…..a lion had wounded a cape buffalo that when charging by us….lion in pursuit!!
Our last stop was at the Retreat in Selous.  Raza had not been there but, based on their website, I selected their camp for our last stop.  The camp is located on the Greater Ruaha River and my objective was to have a water oriented visit interspersed with a few game-drives.  This was the beginning of their third season in operation and the facility is lovely.  We had the river "tents" which were about 800-900 sq feet of mosquito netted comfort with hippos on your doorstep. 
The food manager, Kasim, does an outstanding job with the kitchen staff and our meals were elegant and exceptional.  We celebrated our wedding anniversary with a bush dinner at "Tiger Point" and it was truly one of the most memorable meals I have ever had anywhere. However, the Ruaha River is very shallow at this point and it was not possible to take boat trips…and we were there early in the season when there is the most water……so, if you go there, don't count on the boats. 
Since it was early in the season, the foliage was also still very full so game viewing was limited…..but we did see a Black Mamba pass the vehicle (they are a very scary and very fast snakes), Eland and lion.  Our driver/guide was excellent and tried very hard but the vehicles, for such a new resort, were very shabby and poorly maintained.  We also noticed some several maintenance issues around the property…..especially for such a new place.
Every step of the way, the arrangements made by AfricanMecca were spot on.  From our first greeting at the Kilimanjaro Airport to the final meet-and-greet at Dar es Salaam, every connection was on time, as arranged and handled very professionally.  We could not have ask for more.  The accommodations recommended by Raza exceeded our expectations and met our every wish.

Our thanks to the AfricanMecca team and Raza for a most exceptional trip!
Warren Hanselman
United States

Categories: AfricanMecca Safaris Reviews
AfricanMecca Customer Ratings
AFRICANMECCA REVIEWS
What are our Customers saying about us? READ MORE REVIEWS

Greetings to you and our most fervent thanks for a wonderful trip of Kenya, Zanzibar, South Africa & Victoria Falls. Everything went very well. This was truly a perfect vacation. Thank you so much for all your arrangements.

Adrienne & Barrie Carter - Canada

Dear Raza, The accommodations you recommended were superb. We loved them all -- Giraffe Manor, Wilderness Trails, Governor's Il Moran, Ngorongoro Crater Lodge and Mnemba Island Lodge.

Pat Bernard, Vice President, Global Channel Sales, Novell Corp - New Hampshire United States

AfricanMecca Safaris created a remarkable honeymoon tailored to our interests and desires. The quality of service and delivery of experience was unsurpassed. I highly recommend AfricanMecca Safaris to honeymooners, families, or any traveler.

Noorin & Jason Nelson - Maryland, United States

We had a great time on your safaris. Thank you very much for all that you did for us. We were in Africa overall for 5 weeks and spent time in South Africa, Zambia, Zimbabwe, Kenya and Tanzania. We just totally loved it.

Bruce and Susie Ironside - New Zealand

I cannot say enough about the quality of AfricanMecca. Their teams in Kenya and Tanzania were top notch. Raza, again thanks to you and your entire organization! We will be repeat customers.

Dan Kobick - Managing Director, PricewaterhouseCoopers - New York, United States

I booked my safari holiday through AfricanMecca. They were the most helpful company I have ever dealt with and I work within the travel industry. I had the most amazing time. The holiday went as clockwork with no hitches anywhere.

Shelley Roberts - Hemel Hempstead, United Kingdom

This is to let you know my guests, The Bryant's, had a wonderful time on the trip Samburu, Masai Mara/Kenya, Chobe/Botswana & Victoria Falls/Zambia. Everything was perfect! Thank you..

Christine Milan - MT Carmel Travel - Connecticut, United States
BLOG
VIEW ALL -
26 October 2017 by AfricanMecca Safaris, in Blog For AfricanMecca Safaris,Safari Planning Blog Posts - AfricanMecca Safaris

Baggage Guidance & Restrictions On Flying Safaris In Africa Published By Afr...

READ MORE +

07 June 2017 by AfricanMecca Safaris, in Blog For AfricanMecca Safaris,Latest Kenya Blog Posts From AfricanMecca Safaris,Safari Planning Blog Posts - AfricanMecca Safaris

Masai Mara Horseback Riding Safari In Kenya Published By AfricanMecca Safaris | ...

READ MORE +

24 March 2017 by AfricanMecca Safaris, in Blog For AfricanMecca Safaris,Safari Planning Blog Posts - AfricanMecca Safaris

Times Square New York Hosts Kenya Tourism Board & Wilderness Safaris Meet Up...

READ MORE +
CONTACT AND TALK TO OUR SAFARI EXPERTS TODAY TO KICK-START YOUR TOUR PLANNING PROCESS
Request Africa Custom Or Tailor-Made Safari Pricing Based On Your Specific Travel Dates At Your Preferred Safari Tier Camp Or Lodge
CONTACT AN EXPERT ON AFRICA SAFARI PRICES & TOURS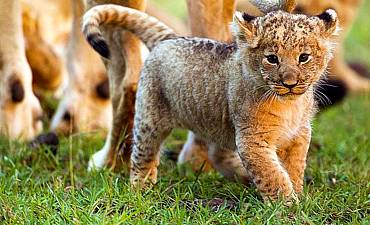 Read More +
SAFARI TRIP IDEAS FOR AFRICA
Review diverse Africa safari experiences available from luxury, honeymoons, photo and family tours to bush walks, birding, balloon trips, horse rides including private, custom and boutique options.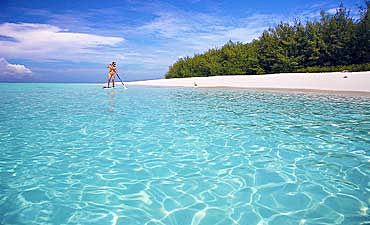 Read More +
BEACH TRIP IDEAS FOR AFRICA
Review diverse Africa seaside experiences available from idyllic beaches and castaway barefoot islands to scuba diving and snorkeling in marine reserves, fishing, dhow cruises and coastal excursions.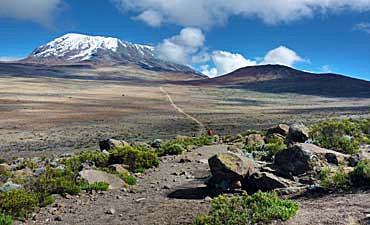 Read More +
AFRICA MOUNTAIN TRIP IDEAS
Review mountain climbing experiences available in Africa – the highest in Africa, Kilimanjaro. Go on guided treks to Mount Kenya, Meru to Ol Doinyo Lengai. Your climb is entirely your own to design.
Comprehensive Africa Safari & Tour Planning Guide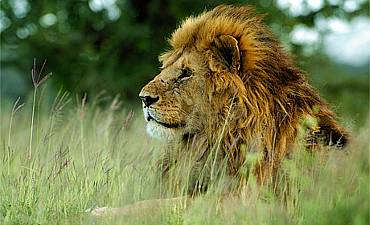 Read More +
SAFARI PRICES FOR AFRICA
Review recommended itineraries and prices of our discerning Africa safaris with the option of customizing your tour based on your needs and preferences.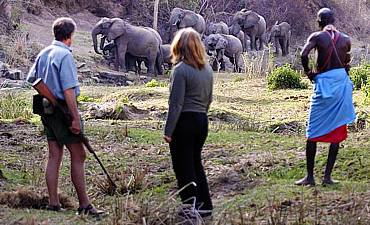 Read More +
AFRICA TRIP IDEAS
Review experiences from wildlife photo safari, horse riding, bush walks, mountain treks, honeymoon to family beach vacation, diving, snorkeling & fishing.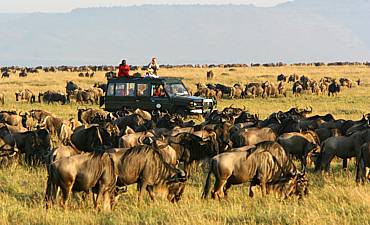 Read More +
PARKS & RESERVES IN AFRICA
Review information on wildlife parks and reserves in Eastern and Southern Africa: Tanzania, South Africa, Kenya, Botswana, Zambia and other countries.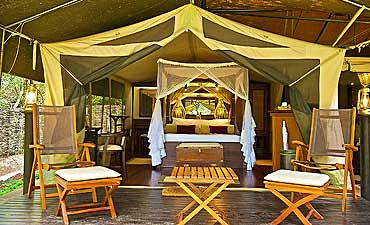 Read More +
ACCOMMODATIONS IN AFRICA
Review information on safari camps, lodges, city hotels, beach resorts in Africa's pristine wilderness, cities, Swahili coastal shores and idyllic islands.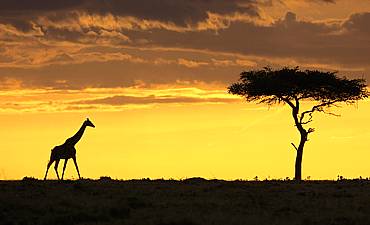 Read More +
BEST TIME TO VISIT AFRICA
Review details on the best time to go to Africa to visit its diverse wildlife wildernesses, lakes, rivers, mountains, forests, islands, beaches and other ecologies.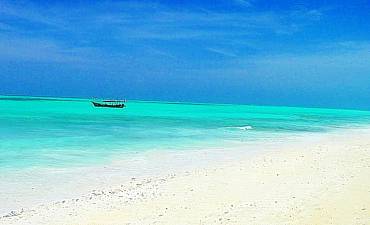 Read More +
BEACHES & ISLANDS OF AFRICA
Review Africa's beautiful Indian Ocean coast and islands where the turquoise waters tenderly wash up white sand beaches that create a serene ambience.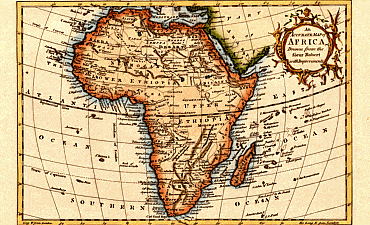 Read More +
AFRICAN COUNTRY PROFILES
Review information and travel tips on African countries: climate, culture, geography, history, tipping guide, entry requirements, what to pack and wear and more.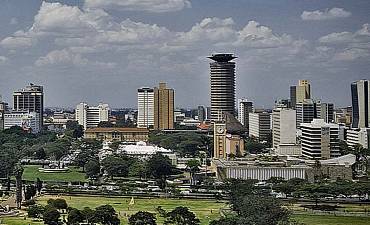 Read More +
CITY DAY TOURS FOR AFRICA
Review full or half day city tour options for Cape Town, Nairobi, Johannesburg, Zanzibar etc. Experiences can be customized around your vacation travels.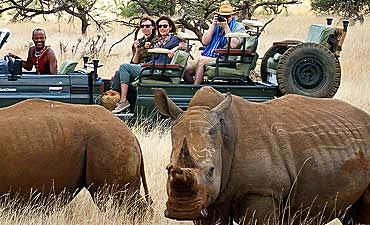 Read More +
TOP 12 REASONS TO VISIT AFRICA
There are infinite reasons to visit Africa e.g wildlife safaris, gorilla and chimp treks, birding, beaches, mountain climbing, cultural tours and more.
ARE YOU PLANNING TO BOOK AN AFRICAN SAFARI?
Do You Need Knowledgeable, Experienced & Specialist Guidance For Your Travels In Africa? Let Us Help Plan Your Trip Itinerary Correctly
CONTACT AN AFRICA VACATION EXPERT
EXPLORE MORE ON NATIONAL PARKS, CAMPS, LODGES, BEACHES & RESORTS IN AFRICA
HAVE YOU VISITED AFRICA FOR A SAFARI, BEACH OR ANY OTHER TOUR VACATION?
Write A Travel Or Tourist Trip Review To Share Your Experiences
WRITE AFRICA TRIP REVIEW