Read More About Bwejuu & Dongwe Hotels In Southeastern Zanzibar Island - Eastern Tanzania
Bwejuu & Dongwe has several beach front accommodations in this pocket of Zanzibar Island. As a recommendation, we have highlighted the below Zanzibar beach resorts in Bwejuu & Dongwe.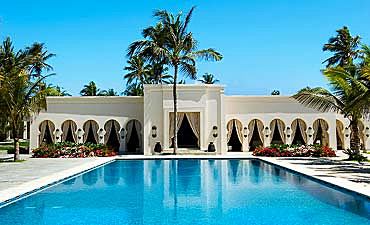 Read More +
BARAZA RESORT & SPA
Premier Experience - Beach Tier 1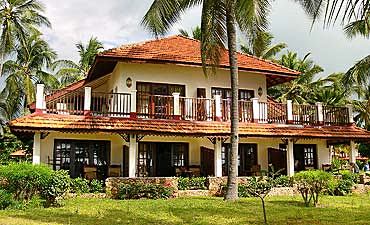 Read More +
BREEZES BEACH CLUB & SPA
Deluxe Experience - Beach Tier 2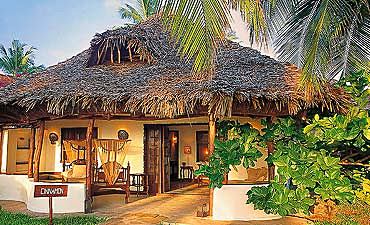 Read More +
THE PALMS ZANZIBAR
Premier Experience - Beach Tier 1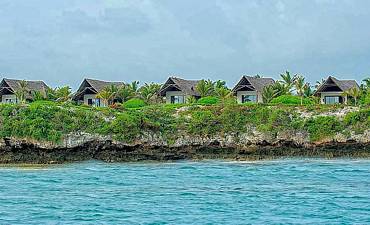 Read More +
ZAWADI HOTEL ZANZIBAR
Premier Experience - Beach Tier 1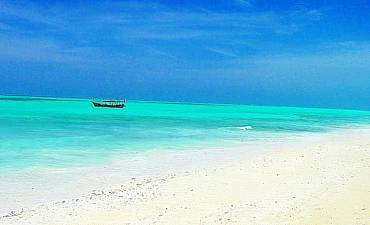 Read More +
BEACH VACATIONING IN ZANZIBAR
Zanzibar is a tranquil, beach paradise for an idyllic Indian Ocean vacation in Africa, amidst soft, white sands and the shimmering turquoise waters dotted with picturesque traditional fishing dhows.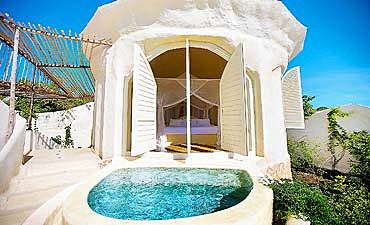 Read More +
WHERE TO STAY IN ZANZIBAR
Zanzibar has varied beachfront and Stone Town hotels located in distinct areas of the island. Option include staying in the north, east, south and west seasides to distinct, private islands like Mnemba and Chumbe.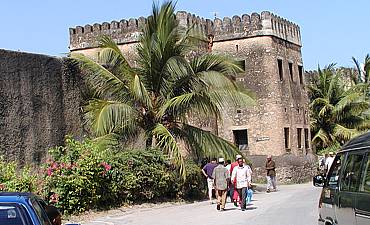 Read More +
ZANZIBAR TOURS & ATTRACTIONS
Zanzibar Island has something to offer every kind of traveler, from the history enthusiast to the underwater realm explorer, coastal wanderer, the spice cuisine aficionado or active-water buff and many more.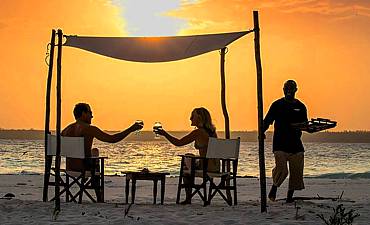 Read More +
BEST TIME TO VISIT ZANZIBAR
Thanks to its southern equator location, Zanzibar has a tropical climate allowing you to plan your seaside vacation in Eastern Africa at any time of the year without any extreme variability in temperatures.
AFRICANMECCA REVIEWS
What are our Customers saying about us? READ MORE REVIEWS

The Zanzibar Stone Town tour guide was superlative. He was outstanding and gave us undivided attention. We felt that was great value and to be escorted round the market place and slave stations was like walking in a living museum.

Viv & Kirsty Turner - KwaZulu-Natal, South Africa

I booked my safari holiday through AfricanMecca. They were the most helpful company I have ever dealt with and I work within the travel industry. I had the most amazing time. The holiday went as clockwork with no hitches anywhere.

Shelley Roberts - Hemel Hempstead, United Kingdom

AfricanMecca Safaris created a remarkable honeymoon tailored to our interests and desires. The quality of service and delivery of experience was unsurpassed. I highly recommend AfricanMecca Safaris to honeymooners, families, or any traveler.

Noorin & Jason Nelson - Maryland, United States

Greetings to you and our most fervent thanks for a wonderful trip of Kenya, Zanzibar, South Africa & Victoria Falls. Everything went very well. This was truly a perfect vacation. Thank you so much for all your arrangements.

Adrienne & Barrie Carter - Canada

We have returned from our African adventure and would like to thank you very much for your part in making this such a wonderful experience. We were lucky enough to time the Great Migration from the Serengeti, which was amazing.

Denise Paterson - Belmont, Australia

Ras Nungwi was a beautiful property, the pristine white beach not more than forty feet from our lovely room, the Indian Ocean sublime. Raza, it was the vacation of a lifetime, again, thanks so much.

Jamie Davis & Liudmila Kondakova - California, United States

Dear Raza, I want to thank you for being the very best travel partner to design and arrange our spectacular trip to Kenya, Tanzania and Zanzibar. I have already recommended you to several of my friends and colleagues.

Pat Bernard, Vice President, Global Channel Sales, Novell Corp - New Hampshire United States
ARE YOU PLANNING TO BOOK AN AFRICAN TRIP TO ZANZIBAR IN TANZANIA?
Do You Need Knowledgeable, Experienced & Specialist Guidance For Your Travels In Zanzibar ? Let Us Help Plan Your Trip Itinerary Correctly
CONTACT AN AFRICA TRAVEL EXPERT ON ZANZIBAR
HAVE YOU VISITED ZANZIBAR ON AN AFRICA TRIP IN TANZANIA?
Write A Travel Or Tourist Trip Review To Share Your Experiences
WRITE ZANZIBAR REVIEW
AMS BLOG
VIEW ALL -
26 October 2017 by AfricanMecca Safaris, in Blog For AfricanMecca Safaris,Safari Planning Blog Posts - AfricanMecca Safaris

Baggage Guidance & Restrictions On Flying Safaris In Africa Published By Afr...

READ MORE +

07 June 2017 by AfricanMecca Safaris, in Blog For AfricanMecca Safaris,Latest Kenya Blog Posts From AfricanMecca Safaris,Safari Planning Blog Posts - AfricanMecca Safaris

Masai Mara Horseback Riding Safari In Kenya Published By AfricanMecca Safaris | ...

READ MORE +

24 March 2017 by AfricanMecca Safaris, in Blog For AfricanMecca Safaris,Safari Planning Blog Posts - AfricanMecca Safaris

Times Square New York Hosts Kenya Tourism Board & Wilderness Safaris Meet Up...

READ MORE +