Truly A Trip Of A Lifetime Review Of Our African Safari


Truly A Trip Of A Lifetime Review Of Our African Safari

Dear Raza,
We have just returned from our trip throughout Kenya, Tanzania, Zambia and South Africa. This was a complicated trip to plan and I would like to take some time in reviewing each aspect of the trip and the seamless way it was carried out. Both my husband and I would like to thank you very much for your excellent planning and the types of hotels and lodges that you have managed to find for us. Of course you are free to share this evaluation with any future customers who would be interested in a similar trip.
Initial Planning Of The Trip
My husband and I are both Canadians but we were living in Nairobi, Kenya when we started planning the trip in August, 2011. My work contract in Nairobi ended at the end of December and we decided, prior to returning home, we wanted to see more of Afria and we had certain destinations in mind. We were hoping to see Mt. Kilimanjaro (but did not think that we were ready to climb the mountain) so we decided on a safari to Amboseli National Park in Kenya from where Mt. Kilimanjaro is clearly visible. Then we wanted to spend some time in Zanzibar and South Africa. I have already been to Johannesburg, but my husband really wanted to see the city, drive through Soweto and visit the Apartheid Museum. We also hoped to see Victoria Falls in Zambia. We have heard much about the Kruger National Park in South Africa so we thought it would be wonderful to have one last safari before our return home and then see as much of South Africa as we could get into the trip, including Cape Town. Also what made planning a little more complicated is that we invited a friend of ours from Canada to join us so the planning went between Kenya, Canada and the U.S.A
All three of us are seniors. My husband and I spent considerable time in various parts of Africa and we have been living in Nairobi for the past nine months, but our friend has never been to Africa previously. It was not easy to decide how to pick the "right" travel operator. Initially we were in touch with several agents trying to find out who can offer the best plan. That is how we initially connected with AfricanMecca safaris. Money, of course, was important in the planning. We could not afford the most expensive way of travelling, yet at the same time we looked for a certain amount of comfort. So our planning, financially was in the middle ranges. In finding the right company for us we looked for speed of response, type of tours they were suggesting and of course the cost of the initial itineraries. We have travelled in Kenya previously so had some idea of the prices and knew that this trip was not going to be cheap. Within a month we were sure that we were going to continue with AfricanMecca safaris. Communication was excellent throughout. Raza always responded immediately to our questions and we liked the way that the planning proceeded. Although this was the most expensive trip that we have taken, at the end it was worth every bit of it. Raza tried to cut corners wherever he could without compromising the quality of the trip. All the resorts and hotels selected were excellent. They were beautiful places, comfortable, some luxurious and everywhere we received excellent service.
Amboseli Safari
Our friend arrived to Nairobi four days prior to the safari. Raza assisted her in getting the plane tickets from Victoria, B.C. to Nairobi. Amboseli is just a few hours drive from Nairobi, but we were leaving at 8 a.m. on January 1. We were picked up on time and driven to the Park. Our lodge was just outside of the park – Satao Elerai Camp Amboseli. It was a luxury tented facility with a most exquisite view of Mount Kilimanjaro directly from our tent. We were very lucky to see the mountain so clear throughout our stay. Usually the mountain is covered in a haze for most of the day. The snow caps were clearly visible throughout the three days. The safari was also excellent. The predominant animals in the Park were the elephants. We saw numerous herds and it was great to photograph them against the back drop of Mt. Kilimanjaro. The lions and leopards were missing from this safari, but we knew that we would see them on our next one. Our guide was extremely knowledgeable about animal behaviour, plants and birds and we all learned a lot from his explanations. On January 3 we were driven back to our home in Nairobi to prepare for the next part of the trip very early the following morning.
Zanzibar
We flew from Nairobi to the airport in Zanzibar. The airport was somewhat chaotic since they seemed to have lacked any luggage belts. However, after a bit of waiting we managed to retrieve our luggage and were met promptly by the transfer people with their air conditioned van. We took the Jozani Forest tour and were then driven to the Dongwe Ocean View Resort right by the Indian Ocean. The resort was beautiful and we had a chance to relax and swim in the Indian Ocean. Lovely warm water, in direct contrast to the waters of the Atlantic Ocean by Cape Town, which is said to be very cold. Our only problem in the hotel was the non functioning air conditioner during the first night. It was a very hot night. However, the following morning the air conditioner was fixed and we were also offered another room if we wanted to move. We spent two nights at Dongwe and then left for the Spice Tour and the Kisiwa Hotel in Stone Town. The Spice Tour was fun and educational. It is interesting to see how the everyday spices that we use so frequently actually grow. Stone Town was a very different experience. Kisiwa House was in the middle of Old Town. It was a lovely, older structure, but very comfortable. Our guide, Elvis led us through the winding streets of Stone Town, to the Slave Museum, the Market, etc. He was also very knowledgeable.
South Africa & Victoria Falls
From Zanzibar we flew back to Nairobi where we spent the time to wait for our evening connection to Johannesburg. We arrived to Jo'burg around midnight, but our transport was there waiting for us and deposited us to the in the Protea Wonderers Hotel. This was a modern, city hotel with all the conveniences and excellent breakfasts included in the cost. We had the tour through Soweto and the Apartheid Museum. It must be observed that all the transports were always on time and were excellent in all the places. They were knowledgeable, punctual and always provided excellent service. They seem to be all over South Africa and were also the ones providing transportation in Livingstone, Zambia – always the uniformly good service.
We completed the Panorama Tour and headed to the Motswari Reserve Kruger. We stayed at the Motswari Lodge for two nights. Once again we had some problems with the air conditioner and they very willingly changed us to another cottage. The place was most comfortable, the food excellent and the safari drives were exceptional. We had a completely open van that was able to get through all types of routes, including rivers, bush, etc. Here the safaris were together with other guests (approximately 8 people) but we all had good views and lots of opportunities to take pictures. Our driver and tracker were excellent and we managed to see not only the Big Five, but many other animals and birds. Also saw the 'White Lion' several times. We had two game rides each day, lasting 3 1/2 hours each. Truly an adventure. The 12th of January was spent driving all day from Motswari-Johannesburg. We stayed at the Protea Airport Hotel for one night before our flight to Zambia the following morning. On hind sight it might have been nice to return by plane from Motswari to Jo'burg, but I presume it would have added quite a bit to the total cost.
Our stay at the Zambezi Sun Hotel Livingstone was an excellent choice. This Victoria Falls hotel was lovely. It is marked three stars, but it should really be a 4 star hotel. The grounds were beautiful and the Falls was only about a 5minutes walk from our rooms. This gave us a chance to visit it numerous times and it was truly a spectacular sight. Breakfast was included and we were served sumptuous breakfasts. The buffet dinner cost US $47 per person and we found that prohibitively expensive so we ate outside of the hotel. Lunch at the pool was most pleasant and also affordable. Barrie and Alison at the poolside restaurant at Zambezi Sun Hotel. We also took the River Cruise down the Zambezi River. We selected the small, more adventurous boat rather than the more formal cruise. There was an opportunity to watch the sun go down the Zambezi and also saw numerous hippos and crocodiles. From Livingstone we flew back to Johannesburg and then took the connecting flight to Cape Town. As usual transfers were waiting for us at the airport and we were taken to the Southern Sun Waterfront Hotel. Very modern hotel with all the amenities and sumptuous breakfasts included in the price. Our rooms were on the 14th floor and had a fantastic view of Table Mountain. Another advantage of the hotel was the free shuttle from the hotel to the Waterfront which afforded lots of shopping opportunities and also numerous places to eat.
The first day for Cape Town Tours was the Peninsula Tour and driving down to the Cape of Good Hope. Beautiful sights. On the second day we took the cable car to the top of Table Mountain. Truly an awesome sight. We also had a tour of Cape Town. Beautiful city, but did not look very African. Very modern, great roads, non chaotic traffic, very different from our Nairobi. The afternoon was spent with a tour of Robben Island where Nelson Mandela was incarcerated. It was an extremely hot day, but we learned a lot of history. Together with our experiences in the Apartheid Museum in Jo'burg and the Robben Island tour we learned much about South Africa's turbulent history.  June 19th we had a long trip back from Cape Town to Jo'burg and then to Nairobi. However, all of us arrived safely and the following day Alison returned back to her home and we spent a few more days at the lovely Fairview Hotel in Nairobi to say good bye to friends and prepare for the journey back home.
Raza, thank you so much for all your work. Everything went seamlessly and you could not have planned a better trip. With all the written materials provided both by you; we felt completely safe and had lots of telephone numbers at hand, but never needed to use them. You are free to give our e-mail if anyone wants further information from us. I should also say that this trip was equally suitable for families, even families with young children. I wish so much that we could have brought our grandchildren with us. They would have loved this trip. But maybe next time.
Warmest greetings to you,
Adrienne & Barrie Carter
Canada

Categories: AfricanMecca Safaris Reviews
AfricanMecca Customer Ratings
AFRICANMECCA REVIEWS
What are our Customers saying about us? READ MORE REVIEWS

Greetings to you and our most fervent thanks for a wonderful trip of Kenya, Zanzibar, South Africa & Victoria Falls. Everything went very well. This was truly a perfect vacation. Thank you so much for all your arrangements.

Adrienne & Barrie Carter - Canada

Dear Raza, The accommodations you recommended were superb. We loved them all -- Giraffe Manor, Wilderness Trails, Governor's Il Moran, Ngorongoro Crater Lodge and Mnemba Island Lodge.

Pat Bernard, Vice President, Global Channel Sales, Novell Corp - New Hampshire United States

AfricanMecca Safaris created a remarkable honeymoon tailored to our interests and desires. The quality of service and delivery of experience was unsurpassed. I highly recommend AfricanMecca Safaris to honeymooners, families, or any traveler.

Noorin & Jason Nelson - Maryland, United States

We had a great time on your safaris. Thank you very much for all that you did for us. We were in Africa overall for 5 weeks and spent time in South Africa, Zambia, Zimbabwe, Kenya and Tanzania. We just totally loved it.

Bruce and Susie Ironside - New Zealand

I cannot say enough about the quality of AfricanMecca. Their teams in Kenya and Tanzania were top notch. Raza, again thanks to you and your entire organization! We will be repeat customers.

Dan Kobick - Managing Director, PricewaterhouseCoopers - New York, United States

I booked my safari holiday through AfricanMecca. They were the most helpful company I have ever dealt with and I work within the travel industry. I had the most amazing time. The holiday went as clockwork with no hitches anywhere.

Shelley Roberts - Hemel Hempstead, United Kingdom

This is to let you know my guests, The Bryant's, had a wonderful time on the trip Samburu, Masai Mara/Kenya, Chobe/Botswana & Victoria Falls/Zambia. Everything was perfect! Thank you..

Christine Milan - MT Carmel Travel - Connecticut, United States
BLOG
VIEW ALL -
26 October 2017 by AfricanMecca Safaris, in Blog For AfricanMecca Safaris,Safari Planning Blog Posts - AfricanMecca Safaris

Baggage Guidance & Restrictions On Flying Safaris In Africa Published By Afr...

READ MORE +

07 June 2017 by AfricanMecca Safaris, in Blog For AfricanMecca Safaris,Latest Kenya Blog Posts From AfricanMecca Safaris,Safari Planning Blog Posts - AfricanMecca Safaris

Horseback Riding Safari In Masai Mara (Kenya) Published By AfricanMecca Safaris ...

READ MORE +

24 March 2017 by AfricanMecca Safaris, in Blog For AfricanMecca Safaris,Safari Planning Blog Posts - AfricanMecca Safaris

Times Square New York Hosts Kenya Tourism Board & Wilderness Safaris Meet Up...

READ MORE +
CONTACT AND TALK TO OUR SAFARI EXPERTS TODAY TO KICK-START YOUR TOUR PLANNING PROCESS
Request Africa Custom Or Tailor-Made Safari Pricing Based On Your Specific Travel Dates At Your Preferred Safari Tier Camp Or Lodge
CONTACT AN EXPERT ON AFRICA SAFARI PRICES & TOURS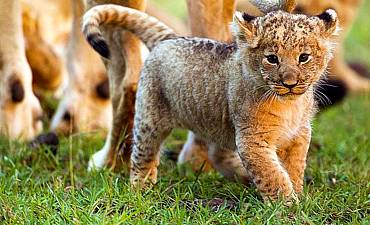 Read More +
SAFARI TRIP IDEAS FOR AFRICA
Review diverse Africa safari experiences available from luxury, honeymoons, photo and family tours to bush walks, birding, balloon trips, horse rides including private, custom and boutique options.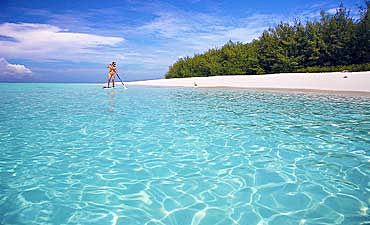 Read More +
BEACH TRIP IDEAS FOR AFRICA
Review diverse Africa seaside experiences available from idyllic beaches and castaway barefoot islands to scuba diving and snorkeling in marine reserves, fishing, dhow cruises and coastal excursions.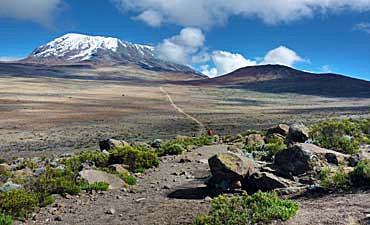 Read More +
AFRICA MOUNTAIN TRIP IDEAS
Review mountain climbing experiences available in Africa – the highest in Africa, Kilimanjaro. Go on guided treks to Mount Kenya, Meru to Ol Doinyo Lengai. Your climb is entirely your own to design.
Comprehensive Africa Safari & Tour Planning Guide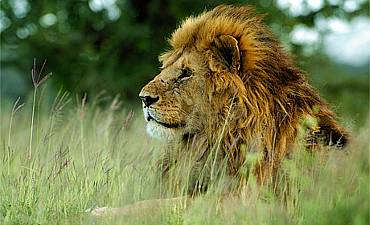 Read More +
SAFARI PRICES FOR AFRICA
Review recommended itineraries and prices of our discerning Africa safaris with the option of customizing your tour based on your needs and preferences.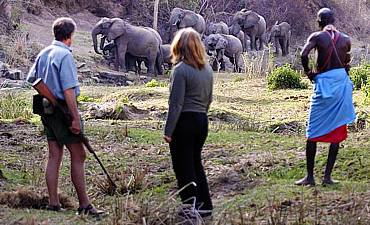 Read More +
AFRICA TRIP IDEAS
Review experiences from wildlife photo safari, horse riding, bush walks, mountain treks, honeymoon to family beach vacation, diving, snorkeling & fishing.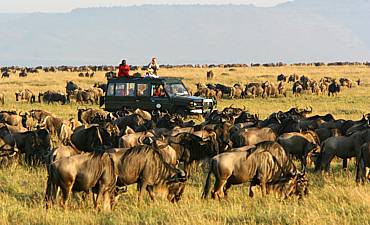 Read More +
PARKS & RESERVES IN AFRICA
Review information on wildlife parks and reserves in Eastern and Southern Africa: Tanzania, South Africa, Kenya, Botswana, Zambia and other countries.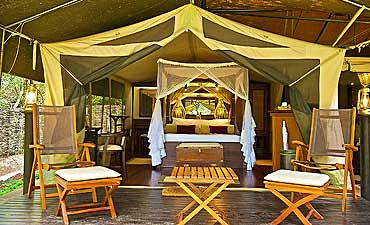 Read More +
ACCOMMODATIONS IN AFRICA
Review information on safari camps, lodges, city hotels, beach resorts in Africa's pristine wilderness, cities, Swahili coastal shores and idyllic islands.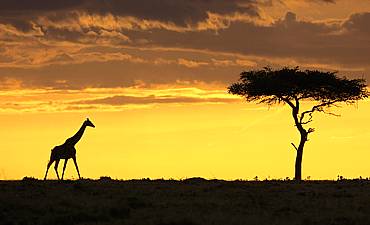 Read More +
BEST TIME TO VISIT AFRICA
Review details on the best time to go to Africa to visit its diverse wildlife wildernesses, lakes, rivers, mountains, forests, islands, beaches and other ecologies.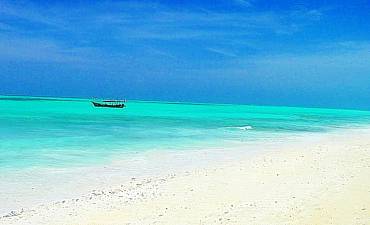 Read More +
BEACHES & ISLANDS OF AFRICA
Review Africa's beautiful Indian Ocean coast and islands where the turquoise waters tenderly wash up white sand beaches that create a serene ambience.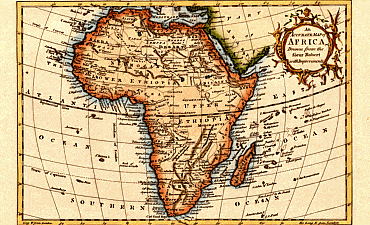 Read More +
AFRICAN COUNTRY PROFILES
Review information and travel tips on African countries: climate, culture, geography, history, tipping guide, entry requirements, what to pack and wear and more.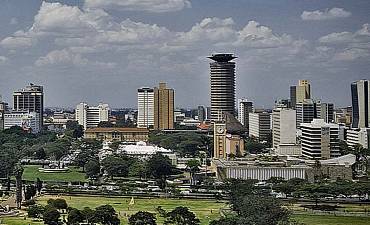 Read More +
CITY DAY TOURS FOR AFRICA
Review full or half day city tour options for Cape Town, Nairobi, Johannesburg, Zanzibar etc. Experiences can be customized around your vacation travels.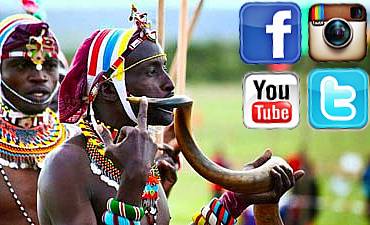 Read More +
AFRICA SOCIAL MEDIA NEWS
Review Facebook, Twitter, YouTube and Instagram real time social media news for Africa lodgings, parks, towns, beaches, islands, climbs and more.
ARE YOU PLANNING TO BOOK AN AFRICAN SAFARI?
Do You Need Knowledgeable, Experienced & Specialist Guidance For Your Travels In Africa? Let Us Help Plan Your Trip Itinerary Correctly
CONTACT AN AFRICA VACATION EXPERT
EXPLORE MORE ON NATIONAL PARKS, CAMPS, LODGES, BEACHES & RESORTS IN AFRICA
HAVE YOU VISITED AFRICA FOR A SAFARI, BEACH OR ANY OTHER TOUR VACATION?
Write A Travel Or Tourist Trip Review To Share Your Experiences
WRITE AFRICA TRIP REVIEW