Customized Safari Planning Fee Guidance
Africa is an ultra dream destination for many people around the world. If you are one of them, AfricanMecca Safaris is ready to exceed your every expectation with our
custom and tailor-made safari itineraries
. These types of travel experiences are personalized to match your hopes and desires, from prime wildlife viewing in the pristine wilderness to accommodations that meet your personal style — and so much more. Our Customized Safari Planning Fee allows us to provide the utmost service in designing a superb tailor-made travel itinerary that will enhance your time in our beloved Africa.
Planning Process & Why Do We Charge This Fee?
We believe that this practice preserves and strengthens our relationship with our current and prospective clients. Our Customized Safari Planning Fee keeps costs down, as it helps us distinguish between people who are serious about their plans with our safari experts and those who may just be leisurely window shopping for custom safari options when considering wilderness trips to the parks of Africa that we serve; it helps us devote our valuable time, resources, knowledge, and expertise to clients who are truly interested in booking the perfect bespoke African journey with us. The fee ensures that the potential guests we work with closely are committed to the process of planning a fantastic trip, and it maintains our ability to serve you without jeopardizing the soundness of our operation.
In addition to the Customized Safari Planning Fee, we ask that you refrain from sharing our expertise, insight, and knowledge with others, as this places our company at risk for losing income associated with the exceptional individual attention and resourceful guidance we give to each client. Such information may reach third-party travel agents or tour operators that have not dedicated the same level of work, time, respect, and appreciation for the work we do in Africa. With a mutual level of respect, we can provide you with the service you deserve, as well as protect the flora, fauna and culture we passionately share with those who understand how easily these natural wonders can be lost.
At AfricanMecca Safaris, we take great pride in our phenomenal level of service, and we cannot achieve this goal if our time is spent handling custom trip enquiries that may not come to fruition. Arranging a spectacular tour of the distinctive, premier destinations in Africa, coupled with bespoke accommodations that provide personalized service, immersive experiences, offbeat activities, and fine dining, takes an incredible amount of time. Our goal is to dedicate our time and attention to those committed to planning an exceptional custom trip with a safari expert, rather than those who are merely "window shopping." for safari packages. We find that the commitment of funds reflected in our Customized Safari Planning Fee assures that we work only with those who understand our unique value proposition.
Before paying any fees, we also ask clients to have a solid budget in mind, as this is vital to helping us plan the perfect itinerary for you. AfricanMecca Safaris specializes in an array of safari camps and lodges that range from economical, budget-friendly options to luxurious, upscale adventures where no cost is spared. If you do not have a budget in mind, we recommend you review our Safari Tiers as a starting point to find the right experience option for you.
Our customized safari itineraries are not your only option, though. We also offer our recommended safaris designed with decades of industry experience to maximize wildlife viewing opportunities that have been thoughtfully designed to meet the needs of various clients.
Budget & Safari Company Considerations For Trips To Africa
You may not know how to begin defining your budget because Africa offers so much, so we have provided some simple guidelines.
1. "Luxury, Five Star, Cheapest Price & Best Deal" Are All Relative Experiences
Marketing words such as luxury, five star, cheapest and best deals mean different things to different people, and using such broad terms when describing your ideal holiday experience does not give your safari consultant a clear concept of what you expect from your time in Africa. Additionally, even the most economical options are relatively expensive when compared with other travel options in the world. African safaris require a great deal of logistical planning, including both air and land travel. The weather conditions must also be considered because the rainy seasons have a significant impact on how easily roads can be traversed.
Similar to travel in other parts of the world, safari prices fluctuate based on various factors such as location, accommodation style and size, exclusivity, quality of guide services, wildlife density, activities, type of tour site (public park vs. private reserve), special offers and introductory rates, food service/quality/style, travel logistics (flights/driving/private), introductory rates at newer camps, exchange rates, and last minute changes to park fees, and government taxes. Because so much can change throughout the planning process, working within your designated budget takes skill and expertise. For this reason, AfricanMecca Safaris has developed
three tiers of safari ratings
to help you stay within your desired budget while gauging your trip itinerary preferences.
2. Be Clear About Your Definition Of "Value."
Like "cheap" and "best," the word "value" is also relative, especially when associating the perceived value with a cost. A person who lives on a limited income has a different perception of value than someone who has unlimited financial resources. Ultimately, the goal for both types of clients is to get the greatest experience within your personal comfort zone — including what you can afford. Instead of speaking about value, we recommend that you describe the type of experience you want within your budget requirements.
3. We Are Outstanding In Our Field
At AfricanMecca Safaris, we know Africa because
Africa is our home (read our story)
. That intimate knowledge means that by booking with us, you will always have access to places known and loved by locals, many of which are not visited by other agents or tour operators who lack this level of insight. As natives of Africa, we are also able to integrate aspects of local culture, destinations, operations, and other nuances. You are assured of having a truly one-of-a-kind vacation and will receive the best advice, combined with a creative approach that can be adapted to your personal desires.
Our safari itineraries are not "run of the mill" or "one size fits all" solutions. We also enhance your travels in Africa by maintaining solid relationships with the communities, parks, reserves, activity operators, and other vendors that are important to your visit. Members of our safari team speak the languages of those you will meet along the way, such as East African Kiswahili and the Southern African languages of Afrikaans, Nyanja, and Zulu. We also stay on top of developments in our service area so our clients can take advantage of any new or expanding activities, wildlife experiences, and cultural interactions.
The AfricanMecca Safaris team goes above and beyond by personally inspecting each accommodation, activity, and location that we recommend. This means that you receive accurate, relevant, and timely information. We monitor weather conditions, political climates, and other relevant aspects to provide you with the highest level of safety and satisfaction. We ensure that you have the
right travel insurance
when booking your safari. Also, our guides in the field routinely communicate with the rest of the team to relay information about rare and exciting wildlife experiences and sightings, as well as ecological and cultural treasures. All of this is
why AfricanMecca Safaris is the travel operator of choice
among the most discerning African wilderness travelers (
read more on our Awards, Recognition & Press
).
No other experience in the world enriches your life like travel in Africa. You will venture into unique locations and witness some of the most amazing animals on the planet, stand among vast and glorious landscapes, and interact with ancient native cultures who continue to follow their traditions in a modern, technology-driven world. AfricanMecca Safaris is excited to be part of your journey.
AFRICANMECCA REVIEWS
What are our Customers saying about us? READ MORE REVIEWS

Greetings to you and our most fervent thanks for a wonderful trip of Kenya, Zanzibar, South Africa & Victoria Falls. Everything went very well. This was truly a perfect vacation. Thank you so much for all your arrangements.

Adrienne & Barrie Carter - Canada

Dear Raza, The accommodations you recommended were superb. We loved them all -- Giraffe Manor, Wilderness Trails, Governor's Il Moran, Ngorongoro Crater Lodge and Mnemba Island Lodge.

Pat Bernard, Vice President, Global Channel Sales, Novell Corp - New Hampshire United States

AfricanMecca Safaris created a remarkable honeymoon tailored to our interests and desires. The quality of service and delivery of experience was unsurpassed. I highly recommend AfricanMecca Safaris to honeymooners, families, or any traveler.

Noorin & Jason Nelson - Maryland, United States

We had a great time on your safaris. Thank you very much for all that you did for us. We were in Africa overall for 5 weeks and spent time in South Africa, Zambia, Zimbabwe, Kenya and Tanzania. We just totally loved it.

Bruce and Susie Ironside - New Zealand

I cannot say enough about the quality of AfricanMecca. Their teams in Kenya and Tanzania were top notch. Raza, again thanks to you and your entire organization! We will be repeat customers.

Dan Kobick - Managing Director, PricewaterhouseCoopers - New York, United States

I booked my safari holiday through AfricanMecca. They were the most helpful company I have ever dealt with and I work within the travel industry. I had the most amazing time. The holiday went as clockwork with no hitches anywhere.

Shelley Roberts - Hemel Hempstead, United Kingdom

This is to let you know my guests, The Bryant's, had a wonderful time on the trip Samburu, Masai Mara/Kenya, Chobe/Botswana & Victoria Falls/Zambia. Everything was perfect! Thank you..

Christine Milan - MT Carmel Travel - Connecticut, United States
CONTACT AND TALK TO OUR SAFARI EXPERTS TODAY TO KICK-START YOUR TOUR PLANNING PROCESS
Request Africa Custom Or Tailor-Made Safari Pricing Based On Your Specific Travel Dates At Your Preferred Safari Tier Camp Or Lodge
CONTACT AN EXPERT ON AFRICA SAFARI PRICES & TOURS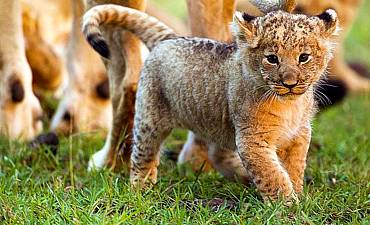 Read More +
SAFARI TRIP IDEAS FOR AFRICA
Review diverse Africa safari experiences available from luxury, honeymoons, photo and family tours to bush walks, birding, balloon trips, horse rides including private, custom and boutique options.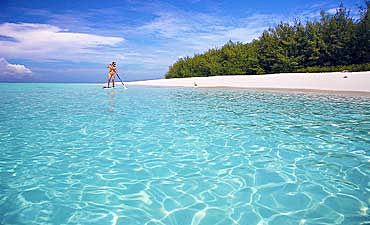 Read More +
BEACH TRIP IDEAS FOR AFRICA
Review diverse Africa seaside experiences available from idyllic beaches and castaway barefoot islands to scuba diving and snorkeling in marine reserves, fishing, dhow cruises and coastal excursions.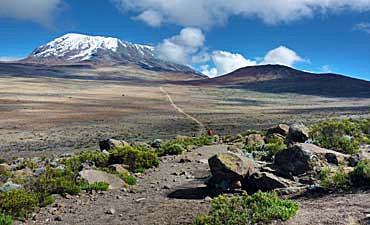 Read More +
AFRICA MOUNTAIN TRIP IDEAS
Review mountain climbing experiences available in Africa – the highest in Africa, Kilimanjaro. Go on guided treks to Mount Kenya, Meru to Ol Doinyo Lengai. Your climb is entirely your own to design.
Comprehensive Africa Safari & Tour Planning Guide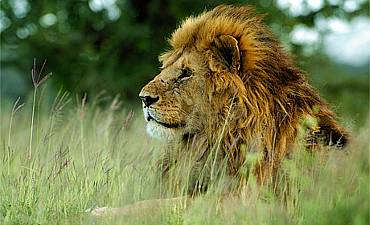 Read More +
SAFARI PRICES FOR AFRICA
Review recommended itineraries and prices of our discerning Africa safaris with the option of customizing your tour based on your needs and preferences.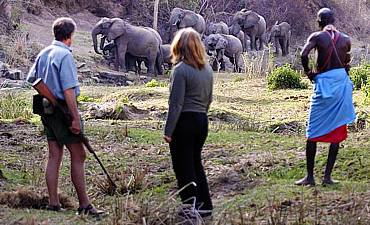 Read More +
AFRICA TRIP IDEAS
Review experiences from wildlife photo safari, horse riding, bush walks, mountain treks, honeymoon to family beach vacation, diving, snorkeling & fishing.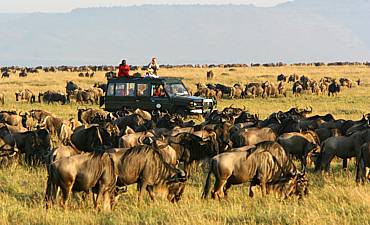 Read More +
PARKS & RESERVES IN AFRICA
Review information on wildlife parks and reserves in Eastern and Southern Africa: Tanzania, South Africa, Kenya, Botswana, Zambia and other countries.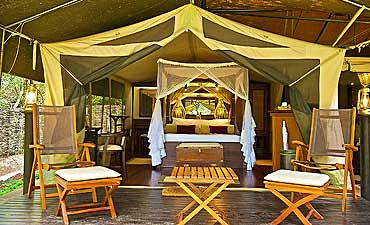 Read More +
ACCOMMODATIONS IN AFRICA
Review information on safari camps, lodges, city hotels, beach resorts in Africa's pristine wilderness, cities, Swahili coastal shores and idyllic islands.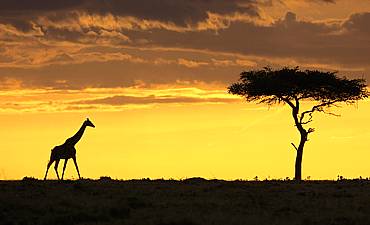 Read More +
BEST TIME TO VISIT AFRICA
Review details on the best time to go to Africa to visit its diverse wildlife wildernesses, lakes, rivers, mountains, forests, islands, beaches and other ecologies.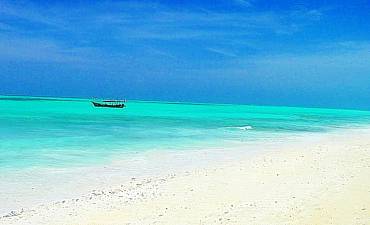 Read More +
BEACHES & ISLANDS OF AFRICA
Review Africa's beautiful Indian Ocean coast and islands where the turquoise waters tenderly wash up white sand beaches that create a serene ambience.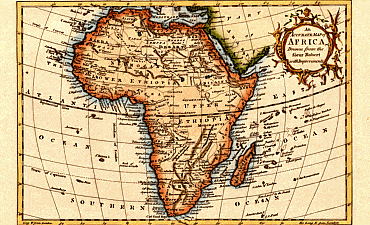 Read More +
AFRICAN COUNTRY PROFILES
Review information and travel tips on African countries: climate, culture, geography, history, tipping guide, entry requirements, what to pack and wear and more.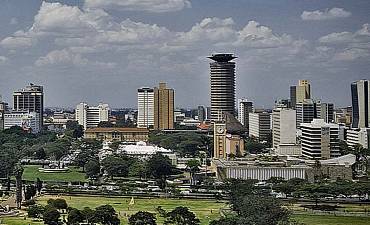 Read More +
CITY DAY TOURS FOR AFRICA
Review full or half day city tour options for Cape Town, Nairobi, Johannesburg, Zanzibar etc. Experiences can be customized around your vacation travels.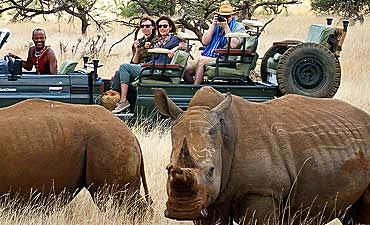 Read More +
TOP 12 REASONS TO VISIT AFRICA
There are infinite reasons to visit Africa e.g wildlife safaris, gorilla and chimp treks, birding, beaches, mountain climbing, cultural tours and more.
ARE YOU PLANNING TO BOOK AN AFRICAN SAFARI?
Do You Need Knowledgeable, Experienced & Specialist Guidance For Your Travels In Africa? Let Us Help Plan Your Trip Itinerary Correctly
CONTACT AN AFRICA VACATION EXPERT
EXPLORE MORE ON NATIONAL PARKS, CAMPS, LODGES, BEACHES & RESORTS IN AFRICA
HAVE YOU VISITED AFRICA FOR A SAFARI, BEACH OR ANY OTHER TOUR VACATION?
Write A Travel Or Tourist Trip Review To Share Your Experiences
WRITE AFRICA TRIP REVIEW
AMS BLOG
VIEW ALL -
26 October 2017 by AfricanMecca Safaris, in Blog For AfricanMecca Safaris,Safari Planning Blog Posts - AfricanMecca Safaris

Baggage Guidance & Restrictions On Flying Safaris In Africa Published By Afr...

READ MORE +

07 June 2017 by AfricanMecca Safaris, in Blog For AfricanMecca Safaris,Latest Kenya Blog Posts From AfricanMecca Safaris,Safari Planning Blog Posts - AfricanMecca Safaris

Masai Mara Horseback Riding Safari In Kenya Published By AfricanMecca Safaris | ...

READ MORE +

24 March 2017 by AfricanMecca Safaris, in Blog For AfricanMecca Safaris,Safari Planning Blog Posts - AfricanMecca Safaris

Times Square New York Hosts Kenya Tourism Board & Wilderness Safaris Meet Up...

READ MORE +