Feedback On Our Once-In-A-Lifetime Experience In Kenya
Feedback On Our Once-In-A-Lifetime Experience In Kenya

Jambo Altaf,
We had a once-in-a-lifetime experience in Kenya. I and each one of us would and will recommend you to anyone of our friends who considers traveling there. In the planning stage, I appreciated especially the individualized suggestions, guidance, planning, and later the detailed execution of plans.  Everything worked as anticipated–which, even our son in Olkiramatian admitted later, he was not sure it would.  Due our particular situation and time frame, we could not fit in any "packaged" tour, and we had a relatively small window (2 weeks) for our entire undertaking.  I particularly appreciated your knowledge to make our trip as eco-friendly as possible, and your willingness to end our tour with you in Loitokitok at our son's host family–and from there to leave up to our own devices.  (That worked out well, too, thanks to our son.)
Rajab our safari guide was a most knowledgeable and personable guide and extremely skilled driver.  We had very interesting conversations. It was sad to say good-bye.  The attached picture 2430 shows us (except me, who was taking the picture) just before Rajab left us in Loitokitok, he's in the yellow shirt, the others are the family with whom we stayed.  Incidentally, the road to Loitokitok was the best we drove on–except for the last 2-3 km.  It is brand new, still under construction, but I imagine that by year's end, it will be all finished to the Tanzanian border.
The two camps you had chosen for us to stay in– Il Ngwesi Lodge in Laikipia and Basecamp Maasai Mara — were exemplary in how they were built (environmentally self-sustaining) and operated (local community-based), and idyllic to stay in.  (For us, that was very fancy.)  Sleeping under the stars at Il Ngwesi while listening to an elephant all night sloshing around at the water hole at the base of the hill is an experience we'll never forget.  Our youngest son, Alex, declared that Il Ngwesi is where he wants to go for his honeymoon!  (Now all he needs is a bride–at the moment there is no girlfriend in sight…)  The walks on foot with James and our guard are unforgettable.  I can't even count how many kinds of wildlife we saw, and how many of them.  Even on our last morning, we counted 13 black rhinos grazing in the valley below!  We really bonded with the staff at Il Ngwesi, it was hard to leave.  What the local people are doing there to make the wildlife sanctuary a haven for animals while helping to develop the community in a sustainable way–really, really neat.  we were so glad to have gone there!!  Picture 2337 shows us with the staff just before our departure.
Base Camp Maasai Mara was very, very impressive as a completely self-sustaining "hotel."  I really appreciated the tour of the camp and seeing the technical details from solar collectors to the kitchen to the laundry facilities to the plumbing, and understanding how each and everything there is recycled and reused, nothing goes to waste whatsoever.  I wish this was done also in countries that can all the more afford the technology!!  At Basecamp, too, the community was involved–all local employees, and everyone had a function, often corresponding to their English skills. We enjoyed visiting with the local women who earn money with their beadwork. It was also fun to run into the "Obama Forest", trees that the Obama family had planted in 2006 .
The game drives were, of course, fascinating.  For us, seeing the "Big Five" was not the main goal in Kenya, but we actually did get to see all of them.  We equally enjoyed all the other animals that most other people seemed to pass by.  The wildebeest migration time at Maasai Mara reminded us of what the American West must have been like at one time, with buffaloes.  At the same time, we found Maasai Mara quite disturbing because of the inordinate number of cars everywhere.  Even though it's illegal, many drive off-road when they know there is a big cat to be seen.  Ultimately, this kind of tourism is tearing up the savannah, destroying the habitat.  And here we were part of that!  (No, Rajab did not drive off-road, but he said many tourists pressure drivers and guides to do so.)  We found even the sight of hot-air balloons disturbing–hissing, surely bothersome to the animals, and the thought of a champagne breakfast at the end most inappropriate in those surroundings.  (New colonialism, based on money??  And who makes the money there–locals??)  We were glad the balloons had to be down by 8;30 a.m. Ultimately, for Maasai Mara to survive, existing rules would need to be enforced (we saw no guards except at the park's gate), and new laws would have to be enacted–such as restricting car access not only during the night, but also during the day, e.g. 11 a.m.-4 p.m., so that daylight hunters like cheetahs also have a chance to feed themselves. It was really awful to see 20 cars surrounding a big cat (or two), and tourists doing really stupid things like hanging out to take pictures. In short, if we ever return to Kenya, I think all of us would avoid Maasai Mara, if only in order not to add another car to the overwhelming number of vehicles already there, so as to give the land and the animals a bit of rest, It's difficult, because of course the people also depend on tourism…  (We just hope that Il Ngwesi will never turn into another Maasai Mara.)
Anyway, the people at Base Camp were wonderful.  We were glad that on the day of our departure, our van had the space to give a staff member a ride to Narok–she was pregnant and had a doctor's appointment, but actually delivered a healthy baby girl that night!  I had promised I would send a picture that I took of the women in the community center doing beadwork–picture 2383.  I have copies for each of the women, but I don't have a mailing address.  I tried emailing to Base Camps (email on the webpage) to ask for the address, but received no answer.  We also paid for 5 trees to be planted, since we had no time to do that ourselves, and were told that we would receive confirmation that the trees had indeed been planted.  But to date no such confirmation has come.  Could you help out there?  Surely Basecamp Maasai Mara has a PO Box address (for the pictures), and I would appreciate having a sense that the trees we paid for are actually growing there.
The week that we spent on our own, first with that family in Loitokitok, and then in Olkiramatian, where our son lives, traveling by matatu and bus, local-style—needless to say, that was an experience beyond tourism.  I came home with a head of braided hair, gift of Jennifer in Loitokitok, and an exquisite Maasai necklace, gift of Ann in Olkiramatian (picture 2532)–which might give you an idea of the "connection" we made with the people. This was all possible, of course, only because those communities have taken in our son as one of their own.  (We met even a baby named after him, picture 2520, son of the woman who made the necklace.)
Anyway, thank you so much for what you all did in arranging everything for our first week in Kenya.  For months before I contacted you, it was like a big mountain for me, with no idea how and where to start, and then everything fell into place when we spoke to Raza.  We'll be paying off that trip for some time, but it was probably the most significant travel experience of our lifetime, we're all so glad we did it!
Again, thank you!  We will recommend you to anyone wanting to travel to East Africa.
Almut Spalding, Ph.D.
United States

Assoc. Professor of Modern Languages
Director, Study Abroad and BreakAways
Illinois College
1101 West College Avenue
Jacksonville, IL 62650
tel +1.217.245.3874
fax +1.217.245.3159
website: www2.ic.edu/aspaldi
Categories: AfricanMecca Safaris Reviews
AfricanMecca Customer Ratings
AFRICANMECCA REVIEWS
What are our Customers saying about us? READ MORE REVIEWS

Greetings to you and our most fervent thanks for a wonderful trip of Kenya, Zanzibar, South Africa & Victoria Falls. Everything went very well. This was truly a perfect vacation. Thank you so much for all your arrangements.

Adrienne & Barrie Carter - Canada

Dear Raza, The accommodations you recommended were superb. We loved them all -- Giraffe Manor, Wilderness Trails, Governor's Il Moran, Ngorongoro Crater Lodge and Mnemba Island Lodge.

Pat Bernard, Vice President, Global Channel Sales, Novell Corp - New Hampshire United States

AfricanMecca Safaris created a remarkable honeymoon tailored to our interests and desires. The quality of service and delivery of experience was unsurpassed. I highly recommend AfricanMecca Safaris to honeymooners, families, or any traveler.

Noorin & Jason Nelson - Maryland, United States

We had a great time on your safaris. Thank you very much for all that you did for us. We were in Africa overall for 5 weeks and spent time in South Africa, Zambia, Zimbabwe, Kenya and Tanzania. We just totally loved it.

Bruce and Susie Ironside - New Zealand

I cannot say enough about the quality of AfricanMecca. Their teams in Kenya and Tanzania were top notch. Raza, again thanks to you and your entire organization! We will be repeat customers.

Dan Kobick - Managing Director, PricewaterhouseCoopers - New York, United States

I booked my safari holiday through AfricanMecca. They were the most helpful company I have ever dealt with and I work within the travel industry. I had the most amazing time. The holiday went as clockwork with no hitches anywhere.

Shelley Roberts - Hemel Hempstead, United Kingdom

This is to let you know my guests, The Bryant's, had a wonderful time on the trip Samburu, Masai Mara/Kenya, Chobe/Botswana & Victoria Falls/Zambia. Everything was perfect! Thank you..

Christine Milan - MT Carmel Travel - Connecticut, United States
BLOG
VIEW ALL -
26 October 2017 by AfricanMecca Safaris, in Blog For AfricanMecca Safaris,Safari Planning Blog Posts - AfricanMecca Safaris

Baggage Guidance & Restrictions On Flying Safaris In Africa 26 October 2017 ...

READ MORE +

07 June 2017 by AfricanMecca Safaris, in Blog For AfricanMecca Safaris,Latest Kenya Blog Posts From AfricanMecca Safaris,Safari Planning Blog Posts - AfricanMecca Safaris

Horseback Riding Safari In Masai Mara (Kenya) 07 June 2017 | Published By Africa...

READ MORE +

24 March 2017 by AfricanMecca Safaris, in Blog For AfricanMecca Safaris,Safari Planning Blog Posts - AfricanMecca Safaris

Times Square New York Hosts Kenya Tourism Board & Wilderness Safaris Meet Up...

READ MORE +
CONTACT AND TALK TO OUR SAFARI EXPERTS TODAY TO KICK-START YOUR TOUR PLANNING PROCESS
Request Africa Custom Or Tailor-Made Safari Pricing Based On Your Specific Travel Dates At Your Preferred Safari Tier Camp Or Lodge
CONTACT AN EXPERT ON AFRICA SAFARI PRICES & TOURS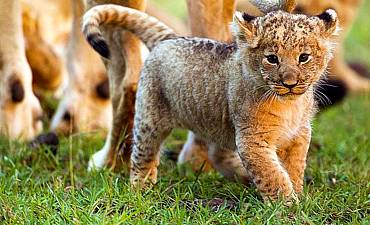 Read More +
SAFARI TRIP IDEAS FOR AFRICA
Review diverse Africa safari experiences available from luxury, honeymoons, photo and family tours to bush walks, birding, balloon trips, horse rides including private, custom and boutique options.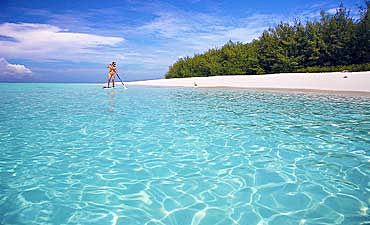 Read More +
BEACH TRIP IDEAS FOR AFRICA
Review diverse Africa seaside experiences available from idyllic beaches and castaway barefoot islands to scuba diving and snorkeling in marine reserves, fishing, dhow cruises and coastal excursions.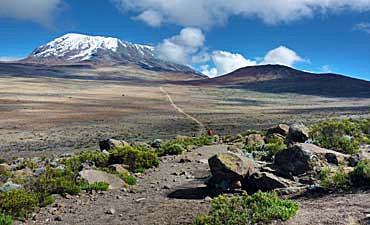 Read More +
AFRICA MOUNTAIN TRIP IDEAS
Review mountain climbing experiences available in Africa – the highest in Africa, Kilimanjaro. Go on guided treks to Mount Kenya, Meru to Ol Doinyo Lengai. Your climb is entirely your own to design.
Comprehensive Africa Safari & Tour Planning Guide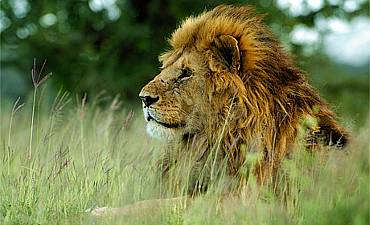 Read More +
SAFARI PRICES FOR AFRICA
Review recommended itineraries and prices of our discerning Africa safaris with the option of customizing your tour based on your needs and preferences.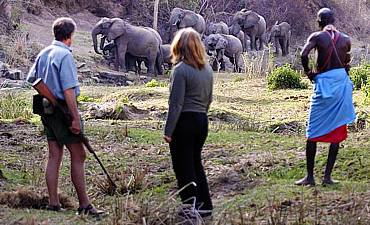 Read More +
AFRICA TRIP IDEAS
Review experiences from wildlife photo safari, horse riding, bush walks, mountain treks, honeymoon to family beach vacation, diving, snorkeling & fishing.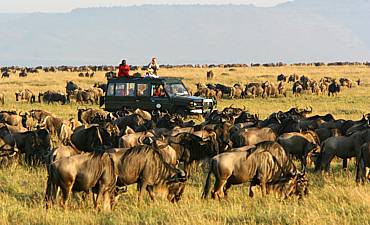 Read More +
PARKS & RESERVES IN AFRICA
Review information on wildlife parks and reserves in Eastern and Southern Africa: Tanzania, South Africa, Kenya, Botswana, Zambia and other countries.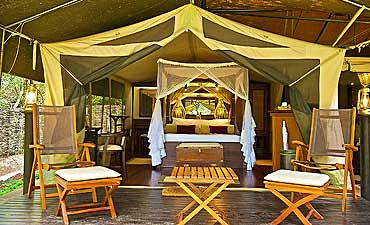 Read More +
ACCOMMODATIONS IN AFRICA
Review information on safari camps, lodges, city hotels, beach resorts in Africa's pristine wilderness, cities, Swahili coastal shores and idyllic islands.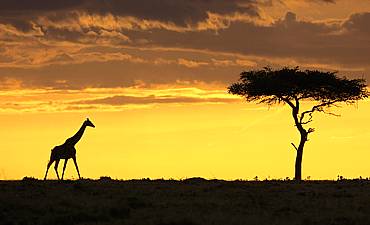 Read More +
BEST TIME TO VISIT AFRICA
Review details on the best time to go to Africa to visit its diverse wildlife wildernesses, lakes, rivers, mountains, forests, islands, beaches and other ecologies.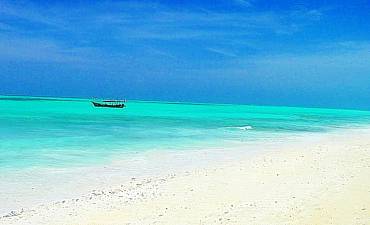 Read More +
BEACHES & ISLANDS OF AFRICA
Review Africa's beautiful Indian Ocean coast and islands where the turquoise waters tenderly wash up white sand beaches that create a serene ambience.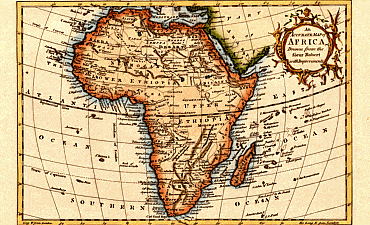 Read More +
AFRICAN COUNTRY PROFILES
Review information and travel tips on African countries: climate, culture, geography, history, tipping guide, entry requirements, what to pack and wear and more.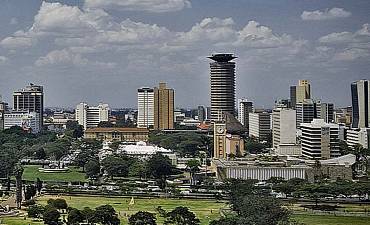 Read More +
CITY DAY TOURS FOR AFRICA
Review full or half day city tour options for Cape Town, Nairobi, Johannesburg, Zanzibar etc. Experiences can be customized around your vacation travels.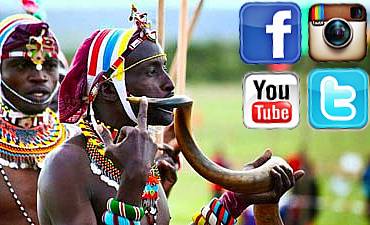 Read More +
AFRICA SOCIAL MEDIA NEWS
Review Facebook, Twitter, YouTube and Instagram real time social media news for Africa lodgings, parks, towns, beaches, islands, climbs and more.
ARE YOU PLANNING AN AFRICAN SAFARI?
Do You Need Knowledgeable, Experienced & Specialist Guidance For Your Travels In Africa? Let Us Help Plan Your Trip Itinerary Correctly
CONTACT AN AFRICA VACATION EXPERT
EXPLORE MORE ON NATIONAL PARKS, CAMPS, LODGES, BEACHES & RESORTS IN AFRICA
HAVE YOU VISITED AFRICA FOR A SAFARI, BEACH OR ANY OTHER TOUR VACATION?
Write A Travel Or Tourist Trip Review To Share Your Experiences
WRITE AFRICA TRIP REVIEW