Gombe Chimpanzee Safari, Mount Kilimanjaro Hike & Tanzania Cultural Tour Review


Gombe Chimpanzee Safari, Mount Kilimanjaro Hike & Tanzania Cultural Tour Review

If you want a safari company with whom you'll feel truly cared for, then you won't do better than AfricanMecca Safaris. I was going to Tanzania and contacted AfricanMecca Safaris to help me with arranging some great activities, paramount was a chimp safari at Gombe Stream National Park. They also arranged a tour of Mwanza, a visit to a museum on the history of the Sukuma tribe, a day-hike on Mount Kilimanjaro, and a visit to an agricultural cooperative on Mount Meru. All of that called for guides, hotels, drivers and more. With that many locations and having to work around the other part of my visit, Raza had many details to deal with. He was very patient with me as we worked through those details and options day in and day out. And when I got there, it all went great…exactly as he'd described it. And while we were communicating, he helped me practice Kiswahili before I got there.
Visiting Gombe Park had been a dream since I was a kid and watched the National Geographic specials with Jane Goodall. Well, it was all that I imagined it would be. I was met at the airport in Kigoma by Rama, who stayed with me for the rest of the safari. As we drove to the Hilltop Hotel complex, he told me about the details of the upcoming 3 days. I had a great lunch at the Kigoma Hilltop and we then went by boat to the camp in Gombe Park. During the trip, they told me about the villages around the park. We saw the fishing boats and the water taxis, as well. The Gombe Camp definitely fit the description of "luxury tent camp". My tent had running water, a hot shower, flush toilet, and a queen-size bed (the best bed I had on the entire trip). Coffee, tea, and other beverages (soda, beer, wine) were available at all times in the mess tent. The food was super. "Papa", the cook, really kept me happy in the food department. Each morning Frank brought really good coffee to my tent. The first morning was the chimp safari. We went to the park entrance by boat. After meeting our guide from the park, we headed to the tracker that was already in the forest with the chimps. On the way to his location we saw "Jane's Peak" across the valley". After a bit the guide pointed to the side of the trail and there were chimps moving through the bush! We followed and then saw more and more chimps. Some were in the trees, some were on the ground, some came by us on the trail. We saw two mothers with babies in their arms. We saw a very famous chimp named Frodo. I had the present alpha-male chimp pass by me within a foot! At one point we were on the edge of a clearing with over 25 chimps!! FANTASTIC!! After a great lunch, I went snorkeling in Lake Tanganyika. That night we were invited to the New Year's Eve party for the Gombe Stream Park staff. I was an honored guest and asked to open the first bottle of champagne at midnight. Talk about a once-in-a-lifetime event…wow! The next day we did a short hike to Kakombe water fall. We also stopped by Jane Goodall's home, but she wasn't home. In the afternoon, we went to the nearest fishing village to meet the people and see the village. Rama was with me through all these activities. He is a great guy and did a great job.
One the way to and from Gombe, I spent the night in Mwanza. I chose to do this to expand my experience of Tanzania. On the way, I got a tour of Mwanza. The main market in the center of town was quite busy. On the way back, Raza had arranged for me to visit a cultural museum. This museum was about the Sukuma people which, at 16% of the population, is the largest tribe in Tanzania. There was quite a bit to see. The highlight of the museum visit was a performance of several dances, including one where they used a live snake (!). Raza had arranged for me to get to do a day-hike on Kilimanjaro. This fit my schedule perfectly. I had a nice hike, ate lunch, and then was taken to my next adventure. The Mulala Agricultural Coop was great. The day started with a guided hike around the area and the lower slopes of Mount Meru. My guide explained how some of the plants were used for medicinal purposes. He also identified a number of the birds and trees. While in the eucalyptus forest, we found some fabulous wild strawberries. Yum! At the Mulala compound we enjoyed some very nice coffee that had been grown by the cooperative and then had lunch. I really enjoyed the lunch as it was very flavorful. The ladies at Mulala were great. They shared some songs that their tribal songs and dance. I then got a demonstration of coffee preparation…from beans to grounds…when it's done by hand. They even let me help! I highly recommend visiting the great folks at Mulala coop
Dr Leigh Harwood
Virginia, United States
Categories: AfricanMecca Safaris Reviews
AfricanMecca Customer Ratings
AFRICANMECCA REVIEWS
What are our Customers saying about us? READ MORE REVIEWS

Greetings to you and our most fervent thanks for a wonderful trip of Kenya, Zanzibar, South Africa & Victoria Falls. Everything went very well. This was truly a perfect vacation. Thank you so much for all your arrangements.

Adrienne & Barrie Carter - Canada

Dear Raza, The accommodations you recommended were superb. We loved them all -- Giraffe Manor, Wilderness Trails, Governor's Il Moran, Ngorongoro Crater Lodge and Mnemba Island Lodge.

Pat Bernard, Vice President, Global Channel Sales, Novell Corp - New Hampshire United States

AfricanMecca Safaris created a remarkable honeymoon tailored to our interests and desires. The quality of service and delivery of experience was unsurpassed. I highly recommend AfricanMecca Safaris to honeymooners, families, or any traveler.

Noorin & Jason Nelson - Maryland, United States

We had a great time on your safaris. Thank you very much for all that you did for us. We were in Africa overall for 5 weeks and spent time in South Africa, Zambia, Zimbabwe, Kenya and Tanzania. We just totally loved it.

Bruce and Susie Ironside - New Zealand

I cannot say enough about the quality of AfricanMecca. Their teams in Kenya and Tanzania were top notch. Raza, again thanks to you and your entire organization! We will be repeat customers.

Dan Kobick - Managing Director, PricewaterhouseCoopers - New York, United States

I booked my safari holiday through AfricanMecca. They were the most helpful company I have ever dealt with and I work within the travel industry. I had the most amazing time. The holiday went as clockwork with no hitches anywhere.

Shelley Roberts - Hemel Hempstead, United Kingdom

This is to let you know my guests, The Bryant's, had a wonderful time on the trip Samburu, Masai Mara/Kenya, Chobe/Botswana & Victoria Falls/Zambia. Everything was perfect! Thank you..

Christine Milan - MT Carmel Travel - Connecticut, United States
BLOG
VIEW ALL -
26 October 2017 by AfricanMecca Safaris, in Blog For AfricanMecca Safaris,Safari Planning Blog Posts - AfricanMecca Safaris

Baggage Guidance & Restrictions On Flying Safaris In Africa Published By Afr...

READ MORE +

07 June 2017 by AfricanMecca Safaris, in Blog For AfricanMecca Safaris,Latest Kenya Blog Posts From AfricanMecca Safaris,Safari Planning Blog Posts - AfricanMecca Safaris

Horseback Riding Safari In Masai Mara (Kenya) Published By AfricanMecca Safaris ...

READ MORE +

24 March 2017 by AfricanMecca Safaris, in Blog For AfricanMecca Safaris,Safari Planning Blog Posts - AfricanMecca Safaris

Times Square New York Hosts Kenya Tourism Board & Wilderness Safaris Meet Up...

READ MORE +
CONTACT AND TALK TO OUR SAFARI EXPERTS TODAY TO KICK-START YOUR TOUR PLANNING PROCESS
Request Africa Custom Or Tailor-Made Safari Pricing Based On Your Specific Travel Dates At Your Preferred Safari Tier Camp Or Lodge
CONTACT AN EXPERT ON AFRICA SAFARI PRICES & TOURS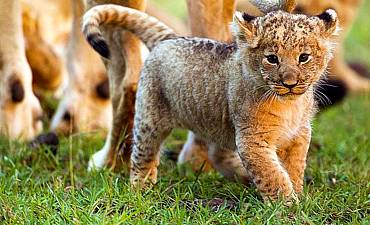 Read More +
SAFARI TRIP IDEAS FOR AFRICA
Review diverse Africa safari experiences available from luxury, honeymoons, photo and family tours to bush walks, birding, balloon trips, horse rides including private, custom and boutique options.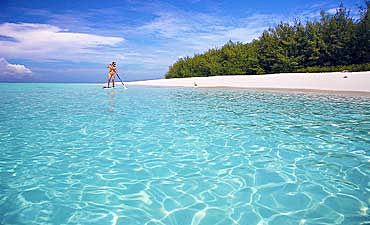 Read More +
BEACH TRIP IDEAS FOR AFRICA
Review diverse Africa seaside experiences available from idyllic beaches and castaway barefoot islands to scuba diving and snorkeling in marine reserves, fishing, dhow cruises and coastal excursions.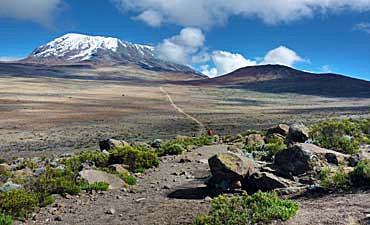 Read More +
AFRICA MOUNTAIN TRIP IDEAS
Review mountain climbing experiences available in Africa – the highest in Africa, Kilimanjaro. Go on guided treks to Mount Kenya, Meru to Ol Doinyo Lengai. Your climb is entirely your own to design.
Comprehensive Africa Safari & Tour Planning Guide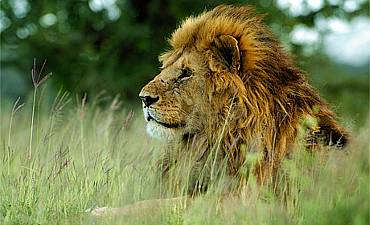 Read More +
SAFARI PRICES FOR AFRICA
Review recommended itineraries and prices of our discerning Africa safaris with the option of customizing your tour based on your needs and preferences.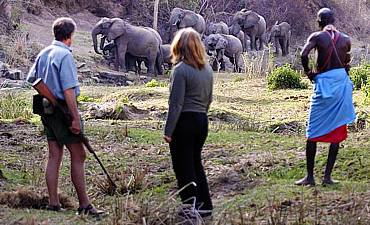 Read More +
AFRICA TRIP IDEAS
Review experiences from wildlife photo safari, horse riding, bush walks, mountain treks, honeymoon to family beach vacation, diving, snorkeling & fishing.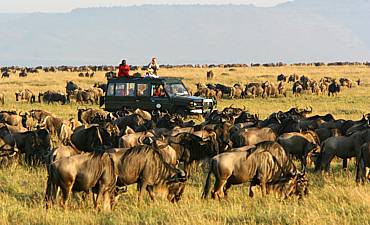 Read More +
PARKS & RESERVES IN AFRICA
Review information on wildlife parks and reserves in Eastern and Southern Africa: Tanzania, South Africa, Kenya, Botswana, Zambia and other countries.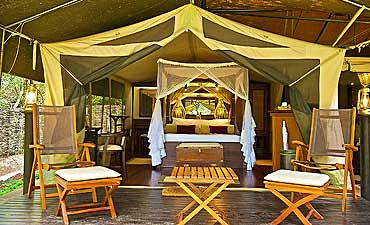 Read More +
ACCOMMODATIONS IN AFRICA
Review information on safari camps, lodges, city hotels, beach resorts in Africa's pristine wilderness, cities, Swahili coastal shores and idyllic islands.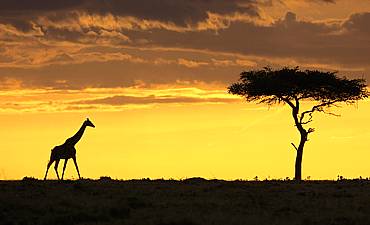 Read More +
BEST TIME TO VISIT AFRICA
Review details on the best time to go to Africa to visit its diverse wildlife wildernesses, lakes, rivers, mountains, forests, islands, beaches and other ecologies.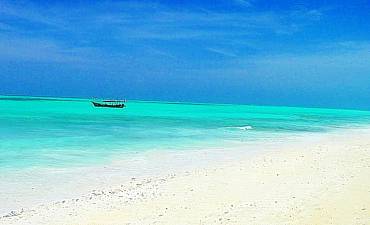 Read More +
BEACHES & ISLANDS OF AFRICA
Review Africa's beautiful Indian Ocean coast and islands where the turquoise waters tenderly wash up white sand beaches that create a serene ambience.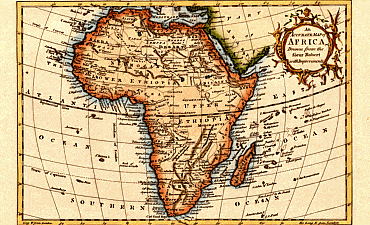 Read More +
AFRICAN COUNTRY PROFILES
Review information and travel tips on African countries: climate, culture, geography, history, tipping guide, entry requirements, what to pack and wear and more.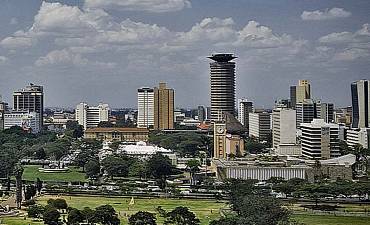 Read More +
CITY DAY TOURS FOR AFRICA
Review full or half day city tour options for Cape Town, Nairobi, Johannesburg, Zanzibar etc. Experiences can be customized around your vacation travels.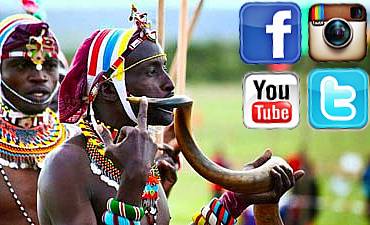 Read More +
AFRICA SOCIAL MEDIA NEWS
Review Facebook, Twitter, YouTube and Instagram real time social media news for Africa lodgings, parks, towns, beaches, islands, climbs and more.
ARE YOU PLANNING TO BOOK AN AFRICAN SAFARI?
Do You Need Knowledgeable, Experienced & Specialist Guidance For Your Travels In Africa? Let Us Help Plan Your Trip Itinerary Correctly
CONTACT AN AFRICA VACATION EXPERT
EXPLORE MORE ON NATIONAL PARKS, CAMPS, LODGES, BEACHES & RESORTS IN AFRICA
HAVE YOU VISITED AFRICA FOR A SAFARI, BEACH OR ANY OTHER TOUR VACATION?
Write A Travel Or Tourist Trip Review To Share Your Experiences
WRITE AFRICA TRIP REVIEW