Read 480 Safari, Beach & Tour Reviews For AfricanMecca
Newsletter Signup  | Write A Review
Please read through some of our 480 various customer reviews — around 54 pages of them. We have great personal relationships with our customers, and if you would like to get in touch with some of them via email or phone to speak to them about their awesome tour experiences with AfricanMecca, please let us know us and we will connect you during your trip planning process.
Some of our customers have also reviewed us on Google Reviews. Click here to read some of these reviews or read through the various ones below.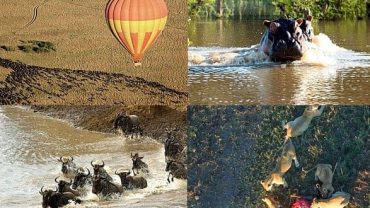 Tuesday, 07 February 2017
by AfricanMecca Safaris
Masai Mara Balloon Trip Was Fun I am writing to say that the Masai Mara balloon trip was very well organised and it was great fun. The breakfast afterwards was also very enjoyable, and the company (passengers and crew) were great. It was a birthday treat for my girlfriend, Monica, and she enjoyed it thoroughly.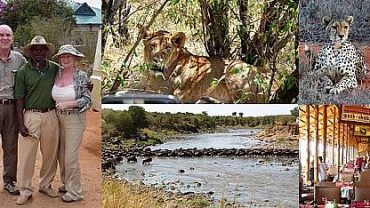 Monday, 06 February 2017
by AfricanMecca Safaris
Our Booking Through AfricanMecca For Our Kenya Trip Delivered Everything We Hoped For & More Jambo Altaf, I want to let you know that both Dorothy and I found our two week trip to Kenya to be an absolutely wonderful experience. Our booking through AfricanMecca for our trip delivered everything we hoped for and more.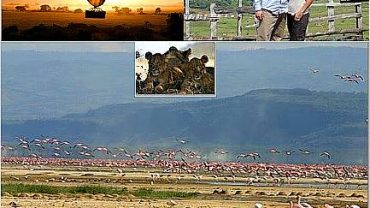 Monday, 06 February 2017
by AfricanMecca Safaris
AfricanMecca Trip In Kenya: On Safari, Lamu & Mombasa AfricanMecca Safaris could not have been more helpful through the entire process of planning our trip to Kenya. Raza did an outstanding job of answering all of our questions and all the arrangements were planned perfectly. He was very good with sending confirmations and reassuring us that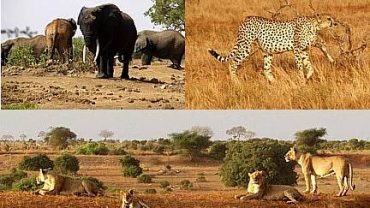 Monday, 06 February 2017
by AfricanMecca Safaris
Absolutely Fabulous Kenya Safari Holiday Our recent holiday to Kenya was absolutely fabulous and we had a great time. Kenya is somewhere everyone should try to visit at least once in their lifetime. The highlight of our holiday though was the road safari to Satao Camp in Tsavo East, which you recommended and organised on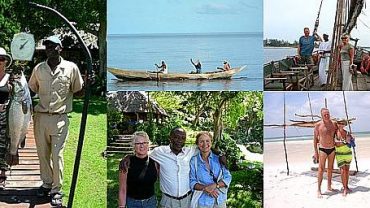 Monday, 06 February 2017
by AfricanMecca Safaris
Marvelous Time In Kenya At Masai Mara, Lake Victoria, Naivasha, Funzi Keys Dear AfricanMecca, We had a marvelous time in Kenya, despite all the advertised problems. At no time, did we feel unsafe as all the places we visited, other than Nairobi, seemed distant from any trouble. Little Governors Camp (Masai Mara Reserve) was marvelous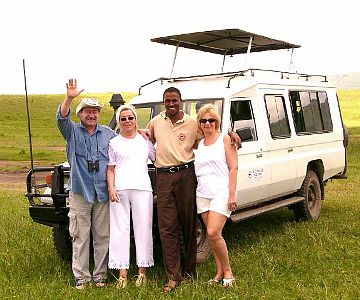 Monday, 06 February 2017
by AfricanMecca Safaris
Tanzania Safari With A French Speaking Guide Cher Altaf, Merci beaucoup pour ce merveilleux voyage, mes plus belles vacances de ma vie. Encore merci, à très bientôt j'espère, Claire & Noël DONTENVILLE, Propriétaire du Restaurant Les Acacias, Nanterre France Categories: AfricanMecca Safaris Reviews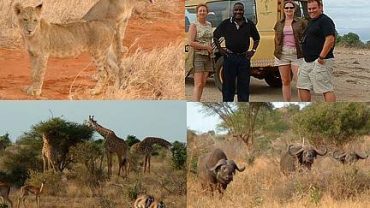 Monday, 06 February 2017
by AfricanMecca Safaris
Your Company Organised Best Safari Compared To Others Thank you for your safari. Karen has just arrived back and she too thinks your company have organised the best safari compared with the others. Karen spoke to someone at Satao Camp who knew you and Visram. Please find a few photos which may be of interest to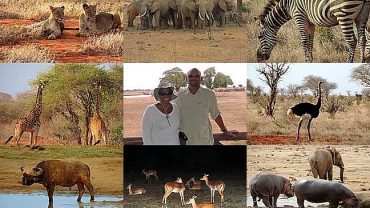 Monday, 06 February 2017
by AfricanMecca Safaris
Wonderful Vacation Experience In Kenya Dear Raza, Jimmy and I had a wonderful vacation experience in Kenya!! We talk about this trip often and can't wait to return. We enjoyed the people, resort, safari, golf, food, and the list goes on. Our friends and family are amazed at the beauty of Kenya and many have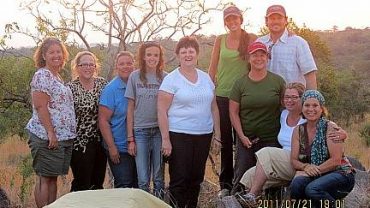 Sunday, 05 February 2017
by AfricanMecca Safaris
Great Serena Selous Safari During Our Tanzania Visit Hi Raza! We are back safe and sound from Tanzania volunteering. What a fabulous trip we had.  Go to our website and check out the new photos' in the album Tanzania 2011 for the projects we worked on.  It was wonderful! The safari to the Selous Game
1. Categories
2. Categories
3. Categories
CONTACT AND TALK TO OUR SAFARI EXPERTS TODAY TO KICK-START YOUR TOUR PLANNING PROCESS
Request Africa Custom Or Tailor-Made Safari Pricing Based On Your Specific Travel Dates At Your Preferred Safari Tier Camp Or Lodge
CONTACT AN EXPERT ON AFRICA SAFARI PRICES & TOURS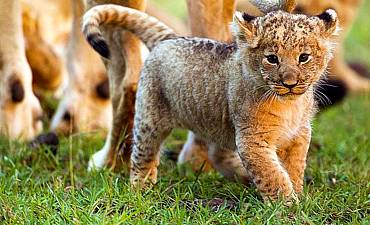 Read More +
SAFARI TRIP IDEAS FOR AFRICA
Review diverse Africa safari experiences available from luxury, honeymoons, photo and family tours to bush walks, birding, balloon trips, horse rides including private, custom and boutique options.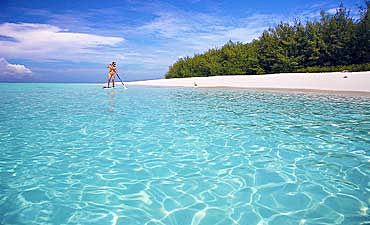 Read More +
BEACH TRIP IDEAS FOR AFRICA
Review diverse Africa seaside experiences available from idyllic beaches and castaway barefoot islands to scuba diving and snorkeling in marine reserves, fishing, dhow cruises and coastal excursions.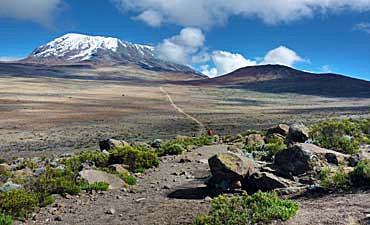 Read More +
AFRICA MOUNTAIN TRIP IDEAS
Review mountain climbing experiences available in Africa – the highest in Africa, Kilimanjaro. Go on guided treks to Mount Kenya, Meru to Ol Doinyo Lengai. Your climb is entirely your own to design.
Comprehensive Africa Safari & Tour Planning Guide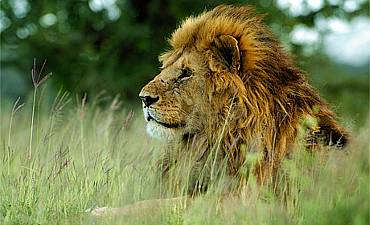 Read More +
SAFARI PRICES FOR AFRICA
Review recommended itineraries and prices of our discerning Africa safaris with the option of customizing your tour based on your needs and preferences.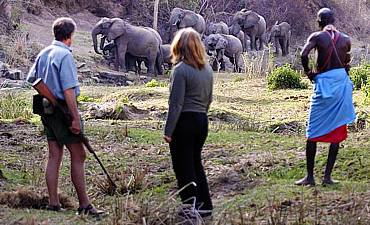 Read More +
AFRICA TRIP IDEAS
Review experiences from wildlife photo safari, horse riding, bush walks, mountain treks, honeymoon to family beach vacation, diving, snorkeling & fishing.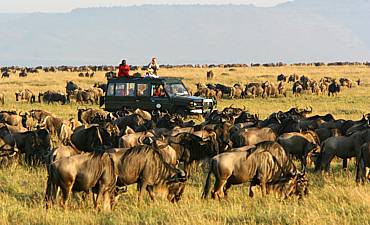 Read More +
PARKS & RESERVES IN AFRICA
Review information on wildlife parks and reserves in Eastern and Southern Africa: Tanzania, South Africa, Kenya, Botswana, Zambia and other countries.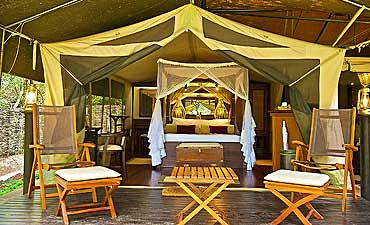 Read More +
ACCOMMODATIONS IN AFRICA
Review information on safari camps, lodges, city hotels, beach resorts in Africa's pristine wilderness, cities, Swahili coastal shores and idyllic islands.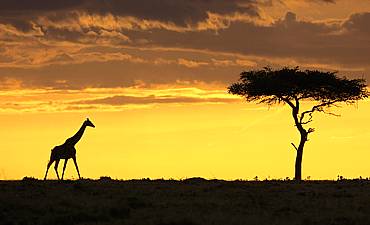 Read More +
BEST TIME TO VISIT AFRICA
Review details on the best time to go to Africa to visit its diverse wildlife wildernesses, lakes, rivers, mountains, forests, islands, beaches and other ecologies.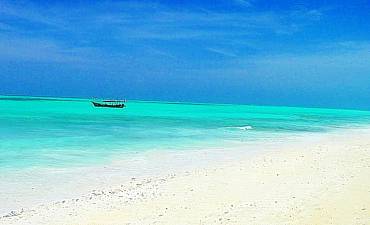 Read More +
BEACHES & ISLANDS OF AFRICA
Review Africa's beautiful Indian Ocean coast and islands where the turquoise waters tenderly wash up white sand beaches that create a serene ambience.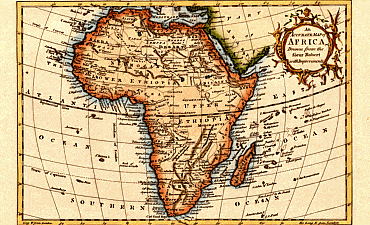 Read More +
AFRICAN COUNTRY PROFILES
Review information and travel tips on African countries: climate, culture, geography, history, tipping guide, entry requirements, what to pack and wear and more.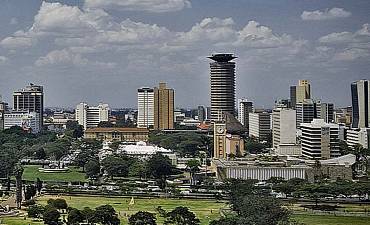 Read More +
CITY DAY TOURS FOR AFRICA
Review full or half day city tour options for Cape Town, Nairobi, Johannesburg, Zanzibar etc. Experiences can be customized around your vacation travels.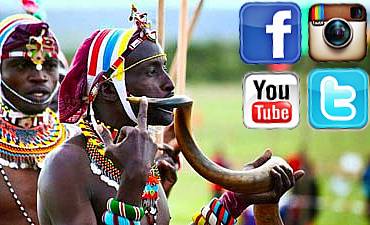 Read More +
AFRICA SOCIAL MEDIA NEWS
Review Facebook, Twitter, YouTube and Instagram real time social media news for Africa lodgings, parks, towns, beaches, islands, climbs and more.
AFRICANMECCA REVIEWS
What are our Customers saying about us? READ MORE REVIEWS

This is to let you know my guests, The Bryant's, had a wonderful time on the trip Samburu, Masai Mara/Kenya, Chobe/Botswana & Victoria Falls/Zambia. Everything was perfect! Thank you..

Christine Milan - MT Carmel Travel - Connecticut, United States
ARE YOU PLANNING AN AFRICAN SAFARI?
Do You Need Knowledgeable, Experienced & Specialist Guidance For Your Travels In Africa? Let Us Help Plan Your Trip Itinerary Correctly
CONTACT AN AFRICA VACATION EXPERT
EXPLORE MORE ON NATIONAL PARKS, CAMPS, LODGES, BEACHES & RESORTS IN AFRICA
HAVE YOU VISITED AFRICA FOR A SAFARI, BEACH OR ANY OTHER TOUR VACATION?
Write A Travel Or Tourist Trip Review To Share Your Experiences
WRITE AFRICA TRIP REVIEW
AMS BLOG
VIEW ALL -
26 October 2017 by AfricanMecca Safaris, in Blog For AfricanMecca Safaris,Safari Planning Blog Posts - AfricanMecca Safaris

Baggage Guidance & Restrictions On Flying Safaris In Africa 26 October 2017 ...

READ MORE +

07 June 2017 by AfricanMecca Safaris, in Blog For AfricanMecca Safaris,Latest Kenya Blog Posts From AfricanMecca Safaris,Safari Planning Blog Posts - AfricanMecca Safaris

Horseback Riding Safari In Masai Mara (Kenya) 07 June 2017 | Published By Africa...

READ MORE +

24 March 2017 by AfricanMecca Safaris, in Blog For AfricanMecca Safaris,Safari Planning Blog Posts - AfricanMecca Safaris

Times Square New York Hosts Kenya Tourism Board & Wilderness Safaris Meet Up...

READ MORE +